The internet is full of information in three forms—Video, photo, and text. Although this information is mostly safe for kids, some inappropriate content could slip through. Now, if kids are exposed to inappropriate content, not only will it damage their mental health, but it could go against their upbringing too. As you might have heard, there are apps that block age-inappropriate websites. But such content can go undetected and find its way onto your child's screen. This will be much more likely to happen if your child is in love with learning through images. A simple method you can use to guard your child against the dangers of inappropriate content is using browsers that block age-inappropriate content for children. Keep reading to find out more about safe image search for kids. 
Effects of Exposure to Inappropriate Media on Youth
Although there are still debates about whether or not being exposed to erotic media causes harmful effects on the youth's mental health. There are studies that claim there is no causality between exposure to erotic media as a teen and a negative impact on their mental health. These studies claim that factors such as their parents' influence play a larger part than commonly believed. However, other studies suggest a causal link between exposure to erotic media as a teen and a negative impact on their mental health can be seen. 
If a child is exposed to erotic media at a young age, the effects will be more severe. Different studies show that exposure to age-inappropriate content before the age of 16 can result in risky sexual behavior. According to a meta-analysis done by Coyne et al., which included 59 studies, exposure to erotic images results in risky and permissive sexual behavior. The studies also show that the effect's extent is larger in men compared to women, which also applies to erotic media on television. A study done in the UK on 21 people aged 16-19 discovered that participants who watched porn early had intentions of having sex at young ages. 
The conclusion of this research was that although there is no concrete evidence for a causal relationship, the empirical evidence suggests otherwise. The study clearly says that there is enough empirical data to support that exposure to erotic media results in negative effects on children's mental health. 
Now that you've learned why you need to guard your children against the effects of inappropriate media, particularly images, let's take a look at some of the solutions. 
Kid-Friendly Search Engines for Images
This method is the most popular among parents as it's easy to use and saves you a lot of time and hassle. On top of that, we've saved you the time that you'd be spending on finding a browser with a safe image search for kids. If your child is under 14 years old, we recommend using kid-friendly search engines. For children above 14 years old, you can simply use Google's Safe Search feature. Read the rest of this section to find out more about different search engines suitable for children. 
Google Image Search for Kids (KidzSearch)
The Google company has partnered with KidzSearch. It provides KidzSearch with images' indexes (similar to the alternative text that gives additional context about the image) and further visual analysis of the image as a means to differentiate between appropriate and inappropriate pictures. This visual search engine has several screening tests (tests that determine whether or not the picture is suitable for children). If a picture passes them, will be displayed to your child. One of the tests that pictures must pass is the length of their thumbnail. For example, if a picture's caption is too long, it'll be rejected because of children's inability to follow long texts. Similar to Google, this search engine has the AutoComplete feature, which recommends search terms based on the most popular search terms in your area. 
Kiddle
The Kiddle visual search engine offers safe image search for kids, and you can be sure that their pictures are handpicked. Kiddle has a team of editors who handpick pictures specifically for kids. Even if a bad word is shown in the query, the guard AI robot will immediately block your child's search. The results shown in Kiddle's query follow a specific pattern based on how trustable the websites are. Take a look at the section below. 
Results 1-3: Websites and pages designed specifically for kids. These results are also handpicked and checked by the editors at Kiddle. 
Results 4-7: These websites are still trusted but are not designed for kids. The reason they show up is that their content is easy to read and understand for kids. These results are also handpicked and checked by the editors at Kiddle. 
Results 8 and higher: Famous websites that are designed for adults and have expert but hard-to-read content. These results are only filtered by Google's Safe Search. 
Kiddle also lets parents recommend websites or keywords that aren't yet blocked in its database.  
Pics4Learning
As the name suggests, the Pics4Learning visual search engine is all about using pictures as a method of educating oneself. Children who are interested in learning about different subjects with images are the ones who will benefit the most from this site. It has a vast collection of different topics, such as animals, religion, tools and machinery, and literature. This website is also popular among children who need pictures for their school projects. 
Safe Search Kids
This search engine also uses Google's technology, and just like KidzSearch, it gives you an additional layer of vetting before displaying content. Safe Search Kids has separate sections on the website for the type of content you want to search for—wiki, videos, images. Maybe one of the downsides to this search engine is that it has too many advertisements, even in the first search results. It's also not 100% effective, so you might want to keep an eye out for your child's browsing history. 
DinoSearch
This child-exclusive internet browser will help parents block adult images, in addition to adult websites, on children's browsers. Through the key phrase filtering system, you can set certain key phrases that you don't want your child to be exposed to. DinoSearch has a team of researchers and educators that are on the watch for any websites that need manual blocking. Additionally, this browser uses Google's Safe Search to add an extra layer of security to your child's browsing experience. Although it sounds like nothing gets past DinoSearch's filters, some websites do get past it. In this case, you can manually report the website's URL, and the team behind DinoSearch will block the URL in less than two days.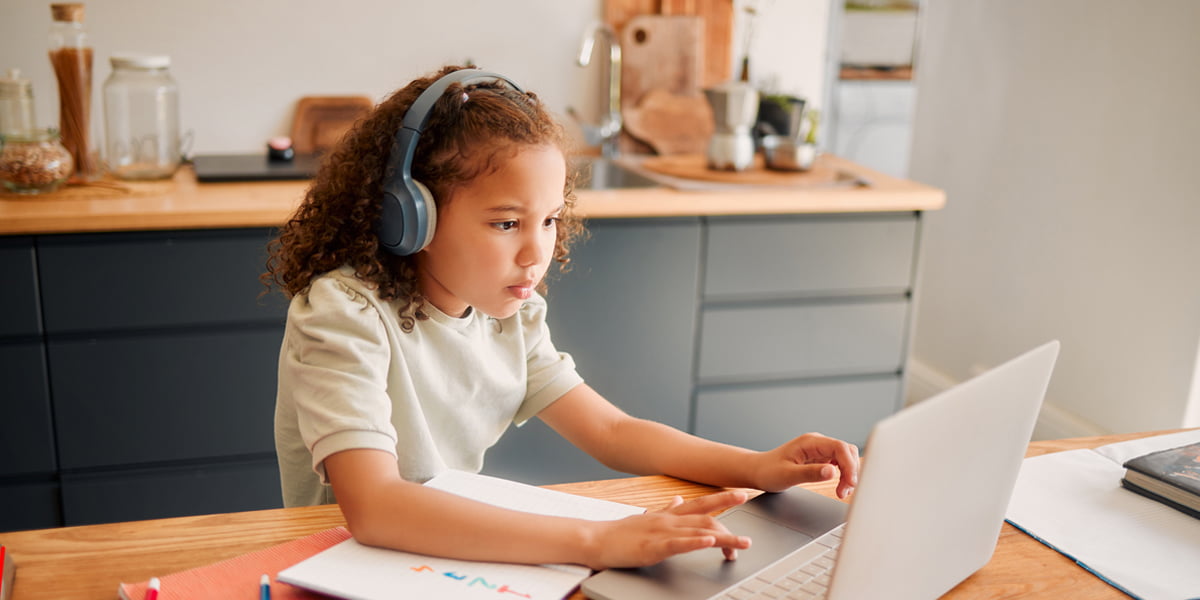 Summary: How to Provide a Safe Image Search for Kids?
The internet is getting filled with both appropriate and inappropriate information for kids. This means that children are bound to get exposed to age-inappropriate images and suffer from their harmful effects. There is still debate on whether or not there's a causal relationship between exposure to erotic images and suffering from the negative side effects. However, we know that the empirical evidence suggests otherwise. Now that we know children can be damaged by exposure to age-inappropriate images, we must find a browser that provides a safe image search for kids. 
There are multiple apps you can use, such as KidzSearch, Kiddle, and Safe Search Kids. All these browsers allow you to disallow your child from accessing age-inappropriate images. For example, you can use Kiddle and be sure that the pictures your child sees are handpicked by professionals. Or, you can use DinoSearch to block certain URLs and key phrases from popping up in your child's search results. Either way, your best bet is a visual search engine that has several layers of security. 
FAQ 
Does content filtering keep kids from searching for porn images?
Yes. If using child-friendly visual search engines doesn't work, you can use third-party parental control apps such as Safes. This app enables parents to block their children's browser app and completely disable them from searching for porn images. Additionally, you can use its Categorical URL Blocking to block specific websites on children's phones.