In today's technology-driven world, students have access to a plethora of educational tools that can enhance their learning experience. One such tool that has gained popularity is the PhotoMath app. As a parent, you may be curious about how this app can support your child's math education. In this blog post, we'll explore what PhotoMath is, how it works, and how you can use it as a valuable resource to empower your child in their mathematical journey.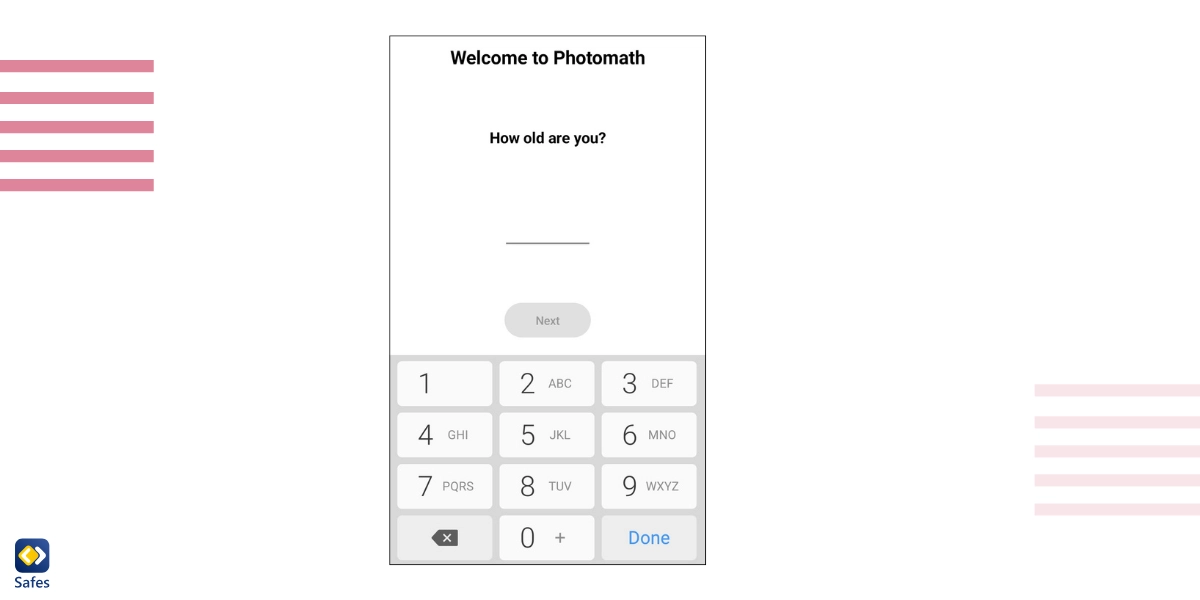 How the PhotoMath App Works
PhotoMath is a mobile application designed to assist students with math problem-solving. What sets it apart is its innovative use of smartphone cameras. By simply taking a picture of a math problem, whether it's printed or handwritten, the app analyzes and provides step-by-step solutions. The Photomath app has to be online to work. 
After you first download the PhotoMath App, either from the App Store or Google Play Store, the app will ask your age. For review purposes, I chose to be 12 years old. If this affected the explanations or anything else, I couldn't know since the app didn't let me change my age to compare it.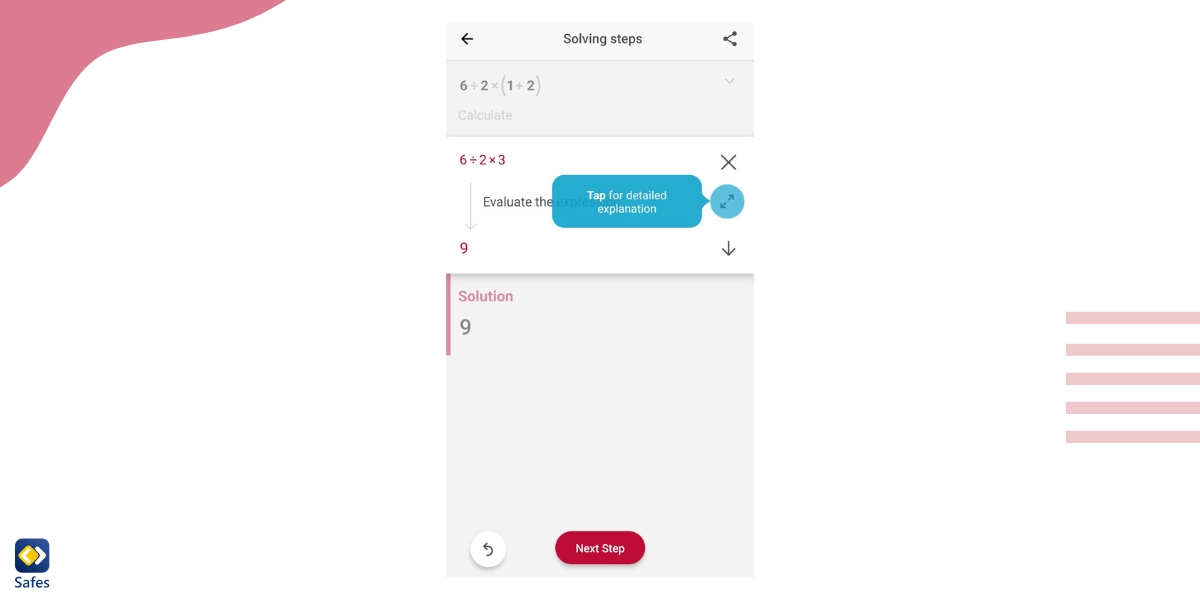 After telling the app your age, it will show you a very quick tutorial of how to use it. After giving the app access to photos and videos, you're good to go. The camera gives you a slightly narrow horizontal frame to focus your equation on.  This means that you won't be able to use this on too complex equations. You can also use your gallery photos.  
When you take a photo of an equation, whether it's handwritten or typed, the app immediately gives you the answer and if you wish you can tell it to take you through the process step-by-step. Also, there's PhotoMath calculator in the app just in case you don't already have one on your phone. 
The app has four languages; English, Danish, Arabic, and Czech. There are also other settings that you can fiddle with and choose how you prefer decimal signs to be written or what your binomial coefficients should like. 
Benefits of the PhotoMath App for Parents
Here are some of the most important benefits of the PhotoMath app for parents. 
Supporting Homework Completion:

Parents often find themselves in the role of homework helpers. PhotoMath can be a valuable resource to support your child in completing their math assignments accurately. Of course, keep in mind that the app isn't the most appropriate for all ages. It's best used for elementary students and those who struggle with math. We wouldn't recommend it as part of the

best apps for preschoolers

.

Identifying Weaknesses:

By reviewing the step-by-step solutions provided by PhotoMath, parents can identify specific areas where their child may need additional help or practice. This insight can inform discussions with teachers or tutors and help with

math programs for elementary students

.

Encouraging Independent Learning:

PhotoMath encourages students to take initiative in their learning process. It provides a tool for self-correction and independent problem-solving, fostering a sense of responsibility for their academic success. It is another tool that can be used to learn more efficiently just like using

math websites for middle school

and elementary students.
Tips for Effective Use of the PhotoMath App
Not all methods of using this app are correct or beneficial to students and children. Here are some tips you can use to make sure you get the most out of the app. 
Promote Responsibility:

While PhotoMath is a helpful tool, it's essential to encourage responsible use. Emphasize that it should be used as a learning aid and not as a shortcut to avoid understanding the underlying concepts.

Use it as a Teaching Tool:

Sit down with your child and review the solutions together. Discuss the steps and the logic behind them. This transforms the app from a mere problem-solving tool into a teaching aid.

Balance with Traditional Learning:

While technology is valuable, it's crucial to balance its use with traditional learning methods. Ensure that your child is still engaged in classroom activities, discussions, and practices independent problem-solving.

Use parental controls:

The great thing about the PhotoMath app is that it's an app installed on your child's device. If you use parental controls, you can block the app when you think their homework should be solved by themselves. You can use the default parental controls on your child's operating system such as the

parental controls on Android

or

iPhone parental controls

. You can also use a third-party parental control app like

Safes

which gives you access to more features such as being able to schedule app usage so that the Photomath app isn't used during school hours. Safes is available across multiple platforms including

iOS

and

Android

.
Conclusion
PhotoMath can be a valuable addition to your child's toolkit for learning mathematics. There are other apps like PhotoMath such as Microsoft Math Solver which can do the same things but has a few more features which can be used for complex equations. The one you choose depends on you and your child's preference.  
By understanding how to use the PhotoMath app effectively, parents can support their children in developing strong math skills, fostering independence, and promoting a positive attitude towards learning. Remember, the goal is not just to find answers but to instill a deep understanding of mathematical concepts that will serve your child well in their academic journey.