Navigating the educational landscape can be complex, especially when concerns arise about a school teacher's conduct. Parents and guardians may find themselves pondering how to file a complaint against a school teacher effectively. This guide aims to empower you with the necessary steps to address such issues constructively, ensuring your child's educational journey remains positive and fruitful.
From Discussion to Action: Addressing Issues with the School
Start by taking a step back and assessing the situation. As advised by The Guardian, it's crucial to pinpoint specific concerns. Perhaps it's related to some form of discrimination in the class or the handling of mental health. Whatever the issue, gather evidence and documentation. This could be in the form of emails, graded assignments, or even notes from parent-teacher meetings. Solid evidence can strengthen your case and provide clarity.
When you are certain why you're issuing a complaint and have gathered enough evidence, you can contact the school. WikiHow suggests it's better to reach out to the school administration or principal first. This can be accomplished by phone, email, or even by setting up a meeting. There may be a confidential hotline or online portal available at some schools if you're wondering how to report a teacher anonymously. However, direct communication often yields faster results.
Setting up a face-to-face meeting with the teacher can often lead to a more desirable resolution. It's a step that encourages candid dialogue and frequently results in a better comprehension of the circumstances. In-person conversations can clarify misconceptions and shed light on the issues and teaching strategies of the instructor. While the meeting may not necessarily fix the problem at hand, it'll help all concerned parties to gain a better understanding of the situation and employ approaches that fit the situation.
If you feel the need to take the issue further after speaking with the school, you might want to think about filing a formal complaint. Your letter should be truthful, brief, and without relying too much on emotions. It's not about venting; it's about seeking a resolution, and including a clear outline of events, supported by your evidence, will make your complaint more compelling. Many schools, districts, cities, or states provide their own specific complaint forms online. These forms make it simpler for you to express any worries or concerns you might have about the services or educational system. If you're thinking about how to report a teacher to the board of education, this letter is probably the only way available.
It's critical to be well-prepared for a meeting with school officials following the filing of a complaint. The Guardian claims that being informed and having a clear agenda can make a big difference. Having a structured approach can be helpful when addressing issues such as how to stop bullying in schools or improving the learning environment in schools. Remember, parent involvement in schools is crucial, and your voice matters.
Effective communication is the key during these meetings. It's essential to remain calm, listen actively, and be open to solutions. It's not just about voicing concerns but also about collaborating to find a resolution. Approach the conversation with a mindset geared towards constructive feedback rather than confrontation. It's helpful to acknowledge any positive aspects before diving into the issues, as this can set a collaborative tone for the discussion. Give specific examples of the changes you want to see, and get the school's opinion on how these can be accomplished. Maintaining a civil and goal-oriented conversation increases the likelihood that you will interact with school administrators and collaborate to give your child the best possible education.
Once the meeting concludes, the journey doesn't end there. Continuous follow-up is vital. MySchoolMyRights emphasizes the importance of staying updated on the resolution process. This might involve regular check-ins with the school or monitoring any changes implemented.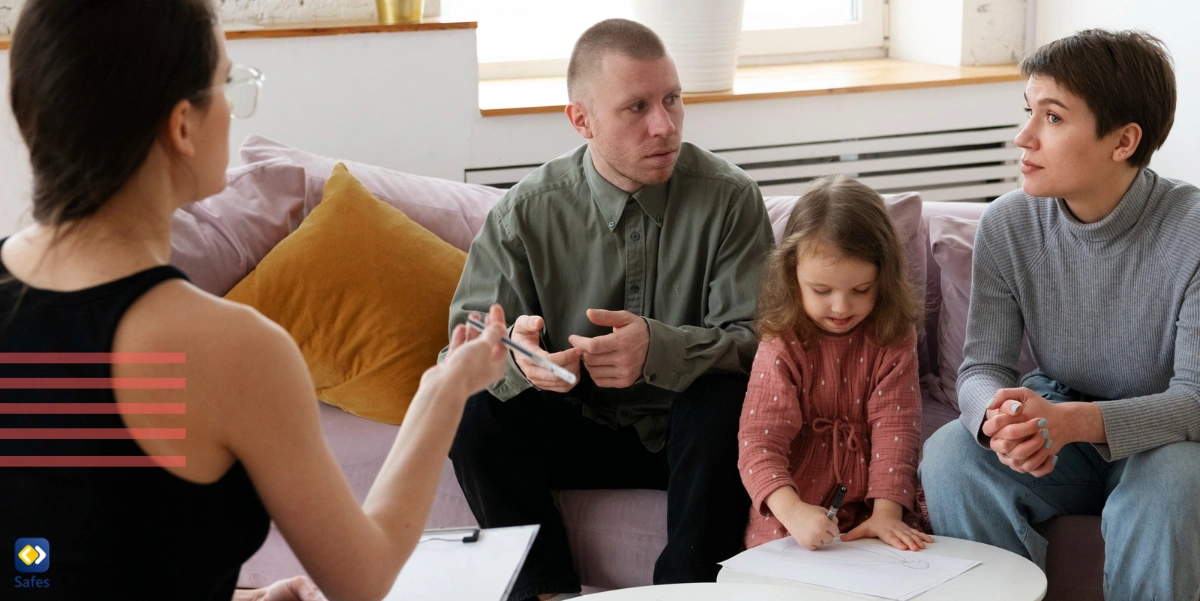 Navigating the Complaint Process
But what if your concerns remain unaddressed? It might be necessary to take the matter up with higher authorities if the problem is still not resolved after you have tried to work directly with the school. This is where understanding the hierarchy and knowing how to file a complaint against a school principal, etc. becomes important.
When considering how to file a complaint against a school district, you should look for the district's formal complaint procedures; you can usually find relevant information on their website. Usually, this procedure entails filing a thorough written complaint to the district superintendent or an officer assigned to handle complaints at the district level. The issue, the conclusion of prior conversations with the school, and the desired resolution should all be stated in detail in your complaint.
If your concern is filing a complaint against a school principal, you can file a complaint directly with the district office. Make sure you include a detailed timeline of what happened, including a history of any correspondence and meetings you had.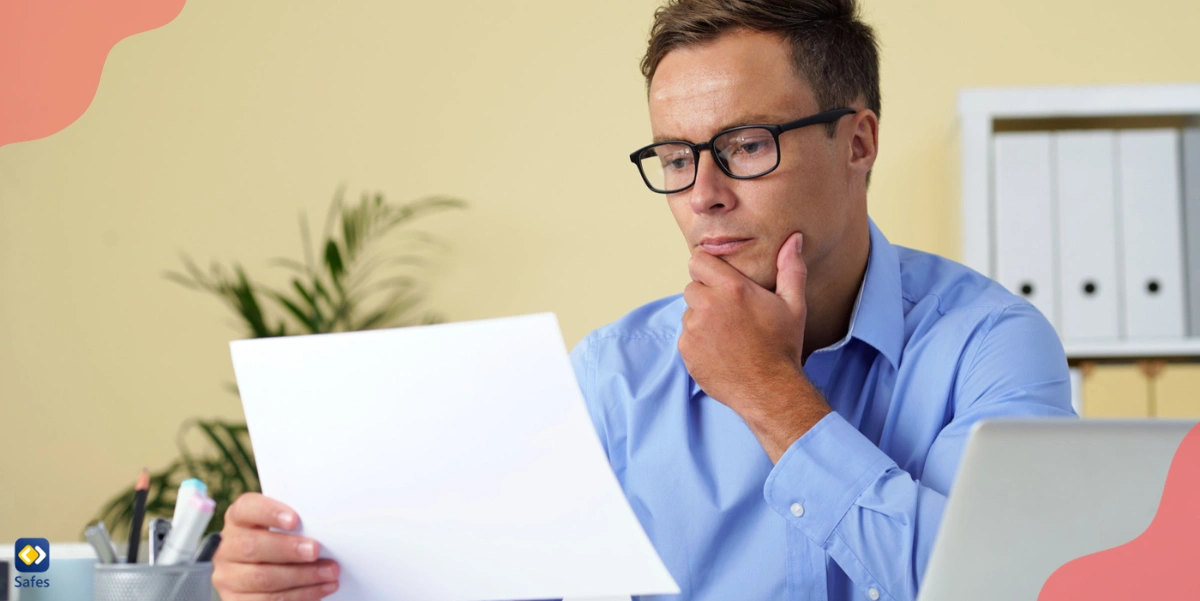 Looking for how to file a complaint against a school superintendent? Filing a complaint with the school board is an option here. The school board is responsible for addressing your concerns as it is in charge of monitoring the superintendent's performance. Your complaint ought to be courteous, formal, and backed up by all relevant records.
Lastly, if "How to file a complaint against a school board?" is your question, you would typically direct your concerns to the state's Department of Education. This is a more formal procedure that might need you to follow state-mandated protocols and fill out particular forms. It's critical to give a concise and accurate description of the problem, the actions you've taken, and the reasons you think the school board's decisions were questionable.
In all cases, it's crucial to keep records of all communications and responses related to your complaint. This documentation can be invaluable if the issue continues to escalate and requires mediation or legal intervention. Remember, while the process may seem daunting, these structures are in place to ensure accountability and to help maintain a high standard of education within the school system.
Beyond the Complaint: Addressing Emotional Well-Being
Navigating a teacher complaint can be a challenging experience, impacting the mental health of both the child and the parent. Recognizing and addressing the emotional strain is crucial. Seeking support is a key part of maintaining mental health in schools and at home during such times. Engaging in dialogue with a trusted confidant, a family member, or a professional can provide relief and guidance. For children, accessing resources like school counselors or child psychologists can be instrumental in offering support and coping mechanisms. Ensuring emotional well-being is as important as resolving the complaint itself, and it's a vital component of the overall approach to mental health in schools.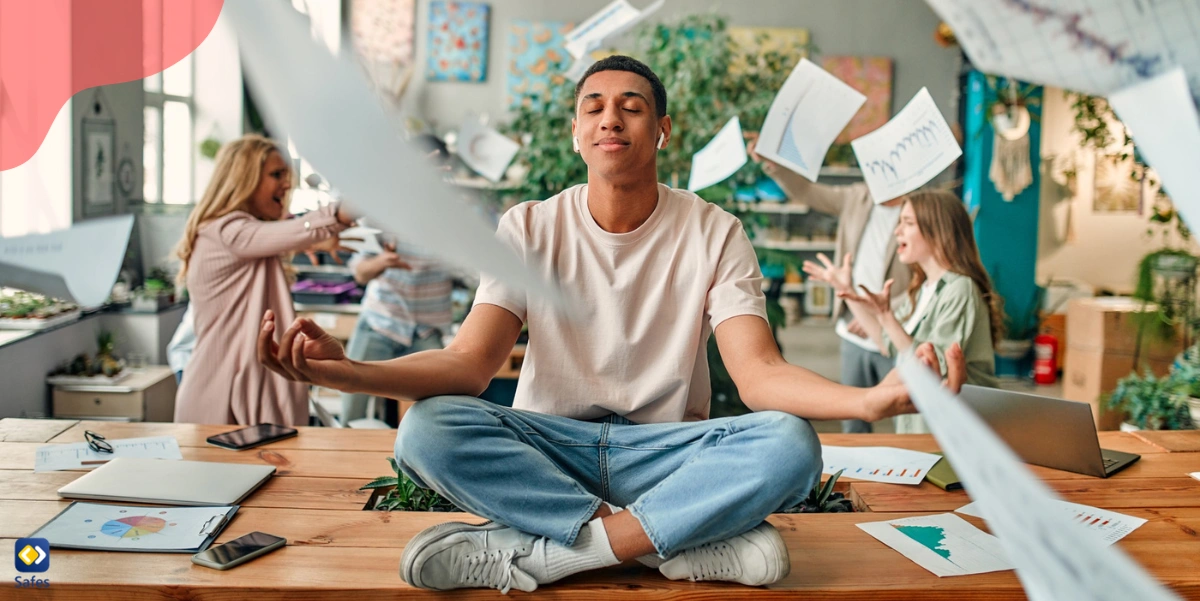 Empower Your Child's Digital Journey with Safes
Take control of your child's digital safety with Safes, the ultimate parental control app. Ensure their online experiences are secure, educational, and appropriate. With real-time monitoring, location tracking, and content filtering, Safes offers peace of mind in the palm of your hand. Join the community of proactive parents and embrace a safer digital environment for your family. Download Safes today on iOS and Android and start protecting what matters most.
Closing the Book
In the quest for educational excellence, knowing how to file a complaint against a school teacher is a vital tool for parents. It's about advocating for your child's best interests while fostering a collaborative environment for change. Remember, your involvement and voice are pivotal in shaping a nurturing educational atmosphere. By following these structured steps and maintaining a focus on emotional well-being, you can navigate this challenging process with confidence and clarity.