The goal of the educational setting is to foster social, personal, and intellectual development. Nonetheless, it is critical to recognize that the stresses and demands of contemporary education can have a serious negative influence on students' mental health. We'll look at a few ways that students' mental health in schools deteriorates and how to prevent it.
Academic Pressure
Academic stress is one of the main causes of the reduction in students' mental health. The pressure on children to perform academically well is frequently overwhelming, as educational institutions aim for increased test scores and academic standards. Chronic stress and anxiety can result from the pressure to perform well academically, engage in extracurricular activities, and be ready for standardized examinations like the SAT or ACT.
Lack of sleep, exhaustion, and a persistent dread of falling short of expectations are all common among students and are how school negatively affects students' mental health. Anxiety disorders and despair can occasionally arise as a result of the pursuit of academic excellence.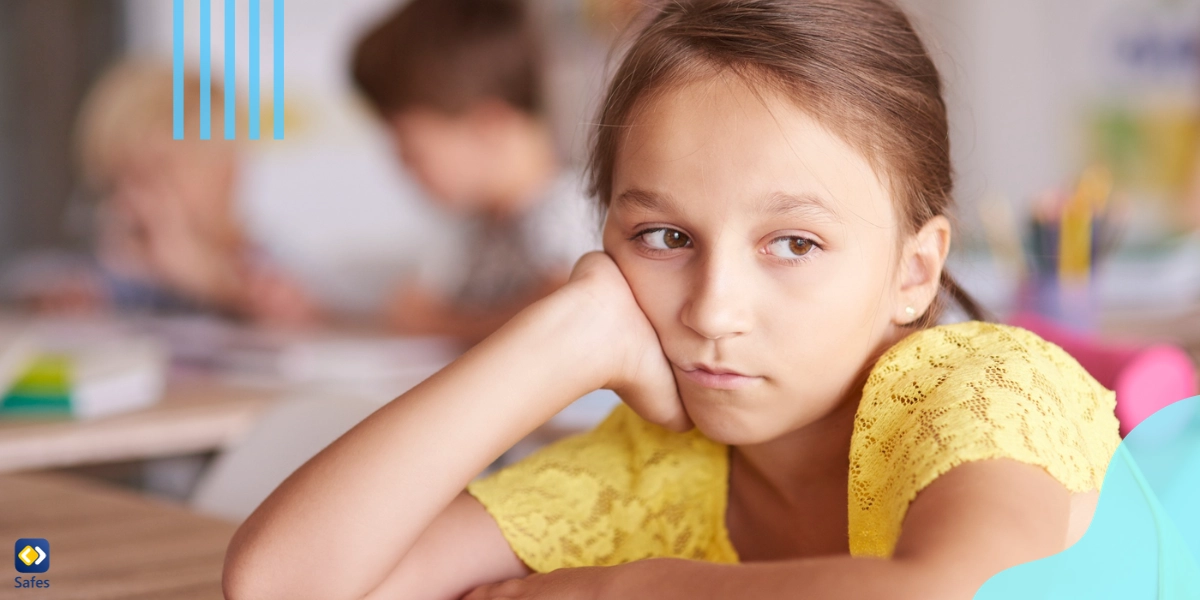 Social Pressure
Social pressures such as bullying, peer pressure, and social isolation may also negatively impact mental health in schools. With the development of technology, bullying may happen to students both in person and online through cyberbullying. These unfavorable social encounters might result in profound mental discomfort, loneliness, and low self-esteem. Sometimes they result in children skipping school and need a school refusal intervention.
Peer pressure can cause students to make bad decisions in an effort to fit in, such taking risks or using unhealthy coping techniques. Such encounters may leave a pupil emotionally damaged and negatively impact their mental health for a long time.
Lack of Support Systems
Despite their best efforts, schools frequently fail to offer the necessary support networks for kids because of overcrowded classrooms and scarce funding. It's possible that students who have mental health problems won't get the help and direction they need. Students may be deterred from getting assistance by the stigma associated with mental health because they fear discrimination or judgment from their classmates. Students who don't have enough access to mental health or school counselors may feel alone and unable to find a secure place to talk about their issues and ask for help. This can lead to a rise in depression in schools.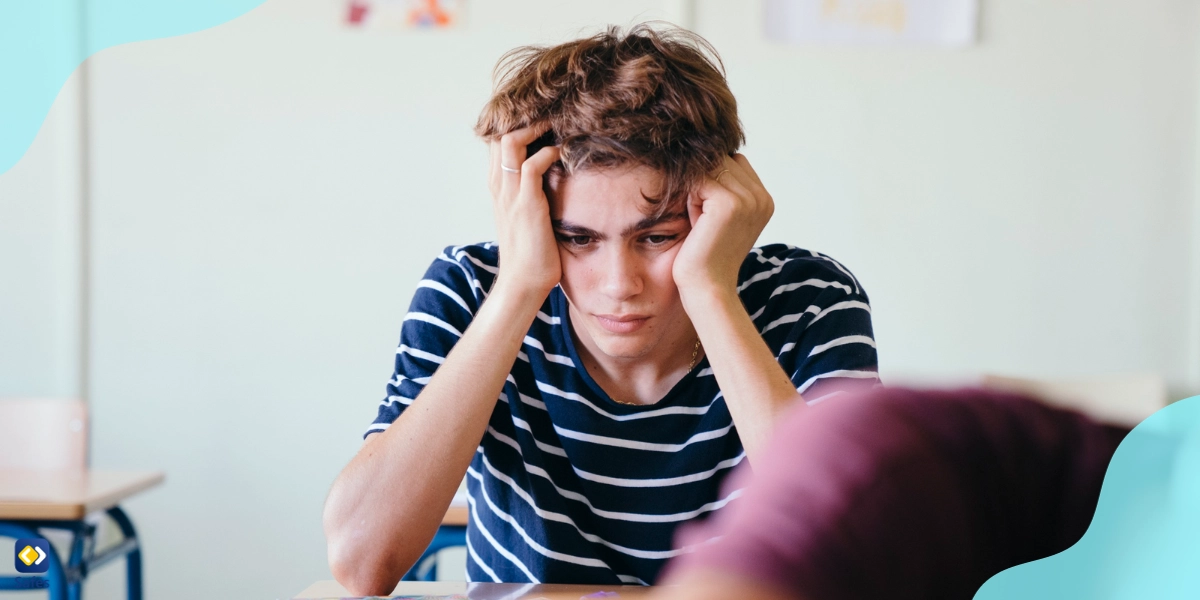 Unrealistic Expectations
Unrealistic expectations about achievement and the future are occasionally perpetuated in schools. There may be a lot of pressure on students to follow particular professional paths or adhere to social standards. These expectations might cause pessimism and future worry when they conflict with their own goals or sense of self and subsequently affect student mental health.
Long Hours and Lack of Free Time
Students' free time is typically limited due to the rigorous nature of modern education, which sometimes results in lengthy hours spent on homework and extracurricular activities. Their mental health may suffer as a result of this lack of leisure time since it reduces their chances for self-care, creativity, and relaxation. This may eventually lead to stress and burnout.
Addressing the Negative Effects of School on Students' Mental Health
Teen depression statistics from Mental Health America show that in the United States, "15.08% of youth (age 12-17) report suffering from at least one major depressive episode" in 2022. And it seems that this number is growing. Addressing the negative effects of schools on students' mental health is crucial for creating a more supportive and nurturing educational environment. Here are some ways schools can counter these effects:
Mental Health Education: Establish thorough mental health education initiatives to lower stigma and raise public understanding of mental health issues. This might involve including lessons on mental health into the curriculum, imparting coping mechanisms, and promoting increased awareness of mental health conditions.
Access to Counselors and Psychologists: In order to provide pupils the chance to seek advice and help, make school counselors and mental health specialists more accessible. Employing and maintaining licensed mental health specialists who can provide both individual and group therapy should be a top priority for schools.
Peer Support Programs: Create peer mentorship or assistance programs so that senior students may assist and guide junior ones. Peer support is a useful tool for guiding pupils through the difficulties of school and provide a secure environment in which they may voice their worries.
Stress Reduction and Mindfulness: Incorporate mindfulness and stress-reduction techniques throughout the school day. Students who struggle with stress and anxiety might benefit from practices like yoga, meditation, and deep breathing techniques in their school for mental health.
Anti-Bullying Programs: Create and implement anti-bullying guidelines to make schools a secure and welcoming place for all students. To quickly handle bullying and harassment situations, parents, teachers, and kids should be encouraged to communicate openly. This will prevent any negative effects on the mental health of students.
Parent and Guardian Involvement: Encourage a solid working relationship between parents/guardians and the schools. Ensuring that kids receive the assistance they require at home and at school may be achieved via regular cooperation and communication between educators and families. One way to do so is to use a parental control app made specifically for schools such as Safes School. Using this app school officials can co-manage children's digital well-being and mental health, along with parents.
Conclusion
Schools can have a detrimental effect on kids' mental health, even if they have a significant influence on how pupils will develop in the future. Students struggle to maintain their mental health for a variety of reasons, including social dynamics, lack of support, excessive expectations, academic stress, and little leisure time.
A more caring and encouraging learning atmosphere that prioritizes students' overall wellbeing in addition to their academic performance should be established. One way to lessen the detrimental impacts of the school environment on kids' mental health is to support a balanced approach to education, facilitate access to services, and encourage candid discussions about mental health. In the end, by tackling these problems, we can build a more understanding and psychologically sound educational system that will benefit all kids.