Embarking on the journey of parenthood? Having the right resources is crucial. In this guide, we explore the best books for new parents, covering everything from pregnancy to family dynamics, to support you every step of the way.
Pregnancy and Childbirth
Understanding the process of pregnancy and childbirth helps expecting parents prepare both physically and emotionally for the arrival of their child.
Understanding Pregnancy
The nine-ish months before a mother goes through childbirth is a formative phase for both the parents and the children. So, we start by introducing books that focus on this period.
What to Expect When You're Expecting by Heidi Murkoff: This iconic parent book, one of the best parenting books of all time, is a staple for expecting mothers. It offers a month-by-month guide to pregnancy, covering physical changes, emotional fluctuations, and medical procedures. Murkoff's book is a reassuring presence that demystifies pregnancy and offers practical advice.
Expecting Better: Why the Conventional Pregnancy Wisdom Is Wrong-and What You Really Need to Know by Emily Oster: What makes Oster's work different compared to other books on the same subject is that she challenges traditional pregnancy advice with data-driven insights. This book is perfect for those who question the 'why' behind common pregnancy norms, providing evidence-based answers and empowering expectant parents to make informed decisions.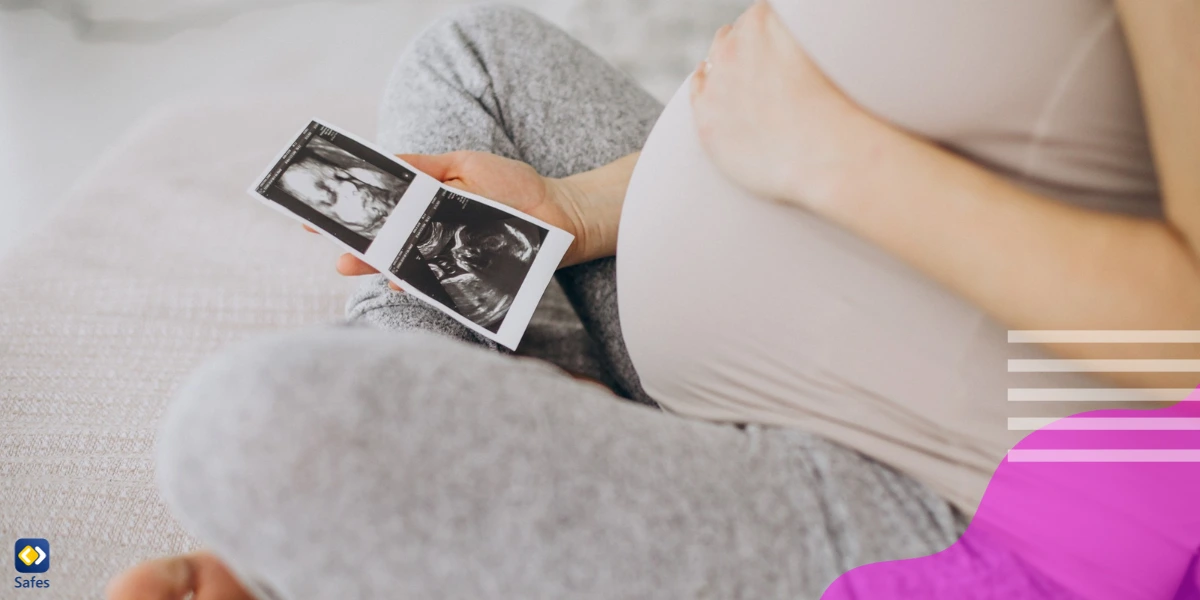 Childbirth Preparation
Childbirth preparation empowers parents-to-be with knowledge and strategies for a positive birthing experience, reducing anxiety and enhancing the joy of welcoming a new life. 
The Positive Birth Book: A New Approach to Pregnancy, Birth and the Early Weeks by Milli Hill: This book offers a new perspective on childbirth, focusing on mental preparation. It emphasizes the power of positive thinking and preparation, helping parents-to-be approach birth with confidence and joy.
The Birth Partner: A Complete Guide to Childbirth for Dads, Partners, Doulas, and Other Labor Companions by Penny Simkin: Many consider Simkin's work to be essential reading for anyone supporting a birthing mother, people who are often forgotten when it comes to the act of childbirth. Simkin's book is a comprehensive guide covering the stages of labor, techniques for pain relief, and emotional support strategies. It's a must-have for partners, doulas, and midwives.
Parenting Basics
The basics of parenting lay the groundwork for a child's future. Understanding these principles helps parents nurture their child's development from birth through the early years.
Cribsheet: A Data-Driven Guide to Better, More Relaxed Parenting, from Birth to Preschool by Emily Oster: Oster returns to debunk parenting myths with her signature data-driven approach. This approach satisfies a lot of soon-to-be new parents of the newer generations who are looking for scientific, hard evidence that supports them in their journey. This book is a lifeline for new parents drowning in conflicting advice, offering clarity and calm in the chaos of early parenting.
The Whole-Brain Child: Revolutionary Strategies to Nurture Your Child's Developing Mind by Daniel J. Siegel and Tina Payne Bryson: This work is a game-changer in understanding child development. Siegel and Bryson explain how a child's brain works and how parents can foster healthy brain development. This guide is crucial for anyone interested in raising well-adjusted, emotionally intelligent children.
Sleep and Feeding
Overcoming challenges in these areas can significantly impact a child's health and a parent's well-being.
The No-Cry Sleep Solution: Gentle Ways to Help Your Baby Sleep Through the Night by Elizabeth Pantley: Pantley offers gentle strategies for overcoming sleep challenges without tears. This book is a beacon of hope for parents navigating the tricky waters of sleep training, an area that proves to be challenging for a lot of new parents.
The Womanly Art of Breastfeeding by La Leche League International: This comprehensive guide from La Leche League is a supportive resource for breastfeeding mothers, offering practical advice, personal stories, and a sense of community. Combining all these aspects helps mothers and fathers navigate this part of the parenting experience with a much better understanding.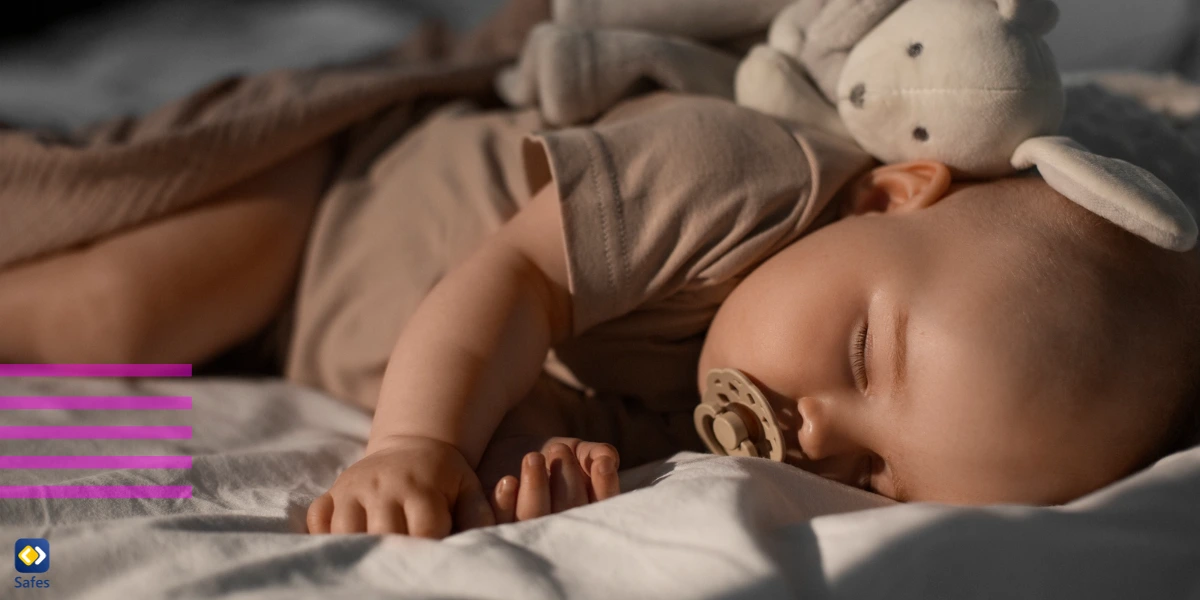 Baby Development
The books mentioned here, often seen as some of the favorite parenting guidebooks, offer insights into the physical and cognitive growth of infants and toddlers. These insights include understanding the 'whole-brained child', focusing on nurturing both the emotional and logical sides of the brain for balanced development.
Brain Rules for Baby: How to Raise a Smart and Happy Child from Zero to Five by John Medina:Medina combines science and practical advice, an approach more seen in modern parenting books, to help parents nurture their child's developing brain. This book is an excellent resource for understanding the critical early years of brain development.
The Baby Book: Everything You Need to Know About Your Baby From Birth to Age Two by William Sears and Martha Sears:The Sears' book is a comprehensive guide covering all aspects of baby care and development, making it a valuable resource for new parents. If you're looking for a comprehensive book that covers all aspects of parenting before the age of two, this best-selling 'baby bible' is the essential book for you.
Parenting Support and Encouragement
The resources here are among the best-selling parenting books that cover principles of peaceful parenting and fostering happy kids and focus on how to build strong relationships with children.
The Danish Way of Parenting: What the Happiest People in the World Know About Raising Confident, Capable Kids by Jessica Joelle Alexander and Iben Dissing Sandahl:This book explores the parenting methods that make Denmark one of the happiest countries in the world. It's a fascinating look at cultural differences in parenting and offers fresh perspectives
How to Talk So Kids Will Listen & Listen So Kids Will Talk by Adele Faber and Elaine Mazlish:This classic book provides effective communication strategies for parents, helping to build stronger parent-child relationships. This work helps parents build relationships with their children that are free from the power struggle that usually hurts children and parents alike. So if you don't want to be looking for the best parenting books for school-age children in a few years, this book is highly recommended.
Parenting and Self-Care
Self-care is essential for parents to maintain their well-being and provide the best care for their children. Let's not forget that parenting is also about the parents' growth, not just that of the child. 
The Fifth Trimester: The Working Mom's Guide to Style, Sanity, and Success After Baby by Lauren Smith Brody:Today's mothers are a lot different from those of even 10 years ago, as the economy usually requires both parents to be working and mothers to go back to the workforce as soon as possible. Brody's book addresses the often-overlooked period of returning to work after maternity leave, offering practical advice for balancing career and motherhood.
Self-Care for Moms: 150+ Real Ways to Care for Yourself While Caring for Everyone Else by Sara Robinson: Robinson emphasizes the importance of self-care for mothers, providing realistic and achievable self-care strategies. Incorporating positive discipline techniques is also a form of self-care, as it leads to a more harmonious home environment, reducing stress for both parents and children.
Family Dynamics and Relationships
Family dynamics and relationships form the core of a child's early environment. Understanding and nurturing these relationships are key to creating a supportive and loving home. This includes managing challenges like sibling rivalry effectively, and ensuring each child feels valued and understood to build a harmonious family dynamic.
The Five Love Languages of Children: The Secret to Loving Children Effectively by Gary Chapman and Ross Campbell: Understanding your child's love language can profoundly impact your relationship. This book offers insights into how to communicate love effectively to your child. When parents are more aware of their children's love language, they're able to use parenting methods that are more effective when it comes to teaching and disciplining the children.
The Conscious Parent: Transforming Ourselves, Empowering Our Children by Dr. Shefali Tsabary:Tsabary's book is a transformative read, encouraging parents to look inward to affect positive change in their parenting and family dynamics. By rediscovering their essence, parents transition from a traditional 'know-it-all' approach to a mutual, understanding relationship with their children. This shift breaks down the barriers of the parental ego, allowing children to guide parents into a state of presence and deeper connection.
Emergency and First Aid
Being prepared for emergencies and understanding first aid are crucial aspects of parenting. These skills ensure the safety and well-being of children in critical situations.
The Baby Owner's Manual: Operating Instructions, Trouble-Shooting Tips, and Advice on First-Year Maintenance (Owner's and Instruction Manual) by Louis Borgenicht and Joe Borgenicht:This book offers a humorous yet practical guide to newborn care, including emergency and first aid procedures. This guide includes advice about different areas of child-rearing such as feeding, sleeping, and development.
Caring for Your Baby and Young Child, 7th Edition: Birth to Age 5 by American Academy of Pediatrics:This comprehensive guide from the AAP is an essential resource for pediatric health and emergency care. This trusted guide, recommended by pediatricians, covers essential parenting topics from childbirth to nurturing self-esteem. It's a go-to resource for health advice and managing emergencies, offering reliable support for parents.
Online Resources and Communities
In today's digital age, besides books, online resources and communities offer additional support and a wealth of information, complementing the knowledge gained from books. Websites like BabyCenter and forums such as Mumsnet provide platforms for parents to share experiences and advice. These online platforms complement the best parenting books, offering a modern approach to finding parenting guidance and community support. And don't forget that sometimes, even knowing that another parent is going through the same challenges as you is really comforting.
Conclusion: Digital Parenting with Safes
These carefully selected books provide essential guidance and diverse perspectives for the rewarding journey of new parenthood, offering valuable support at every step. However, in the journey of modern parenting, safeguarding our children's digital experiences is as crucial as guiding their physical and emotional development. Safes, a parental control app, offers a seamless solution for this aspect of parenting. It equips parents with the tools to monitor screen time, filter web content, and track their child's location, ensuring a safe and balanced digital environment. Safes is available on iOS and Android.