Peer pressure is a force to be reckoned with. When you're young and impressionable, peer pressure can have devastating consequences. What happens when you're surrounded by people who constantly encourage you to do things that aren't in your best interest? It can be hard to resist the urges of those around you when they all seem so enthusiastic about it. In this article, we will explore the power of peer pressure in teenage decision-making, answer the question "how does peer pressure affect teenagers?" and provide strategies for parents to help their teenagers deal with it. 
Examples of Peer Pressure in Teenagers
Whether you're at school or hanging out with your friends, peer pressure is always a possibility. What makes peer pressure in high school different from that in elementary school is that you're more aware of your maturity level. In high school, you're acutely aware that you're receiving social cues that could influence you to do things you're not necessarily ready to do. 
There are a number of different types of peer pressure that teenagers may experience, including: 
Normative peer pressure:

this is when your friends pressure you to conform to certain social norms and behaviors, such as dressing a certain way, speaking a certain way, etc.

 

Morality peer pressure:

this is when your friends pressure you to make certain decisions that align with a "darker" moral code, such as making decisions that are harmful to yourself or others.

 

I

n-Group/Out-Group peer pressure:

this is when your friends pressure you to be a part of an "in-group" and exclude you from the "out-group."

 
Examples of Common Situations Where Teenagers May Experience Peer Pressure
You're hanging out with a group of friends when one of them pressures you to sneak out of the house. You don't want to disappoint your friends, but you also don't want to do something you'll regret.

 

You're at a party with a bunch of friends, and one of them pressures you to drink alcohol, which you're not old enough to drink in most states.

 

A classmate you like flirts with you, but then one of your friends approaches you and pressures you to ignore the flirtation and focus on hanging out with your friend.

 

You have a crush on a boy in your class, but then your friends pressure you not to date him because they have a particular guy they see as more attractive.

 

You're among friends, and one of them pressures you to go shopping, eat out at a fancy restaurant, etc.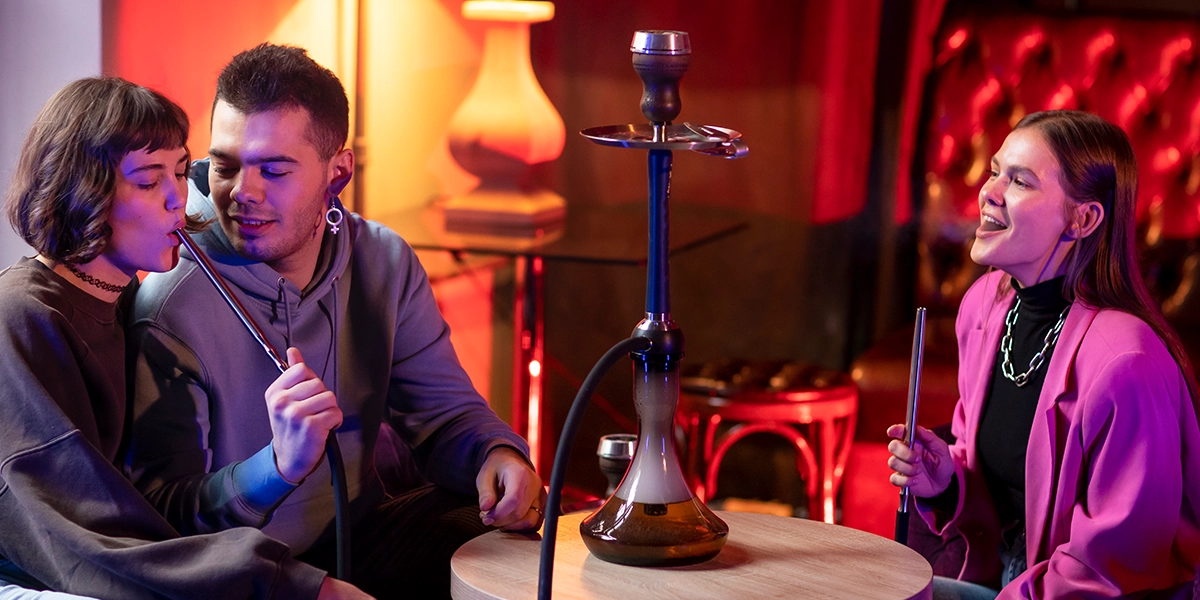 The Influence of Social Media on Peer Pressure
With social media becoming more prevalent, teenagers spend more and more time interacting with their peers online. As a result, peer pressure may be reaching your teens more quickly than ever before. Social media has been proven to increase the prevalence and intensity of normative peer pressure. Social media makes it easy for your teens to connect with their peers and for them to receive cues about what their peers are doing and how they should behave. 
How Can Safes Reduce the Influence of Social Media on Peer Pressure?
The Safes parental control app can help reduce the effects of peer pressure on teenagers in several ways. First, the app gives parents the ability to monitor and control their children's use of social media, allowing them to be aware of what their teens are exposed to online. It also provides tools for blocking certain websites and preventing teens from accessing inappropriate content. Additionally, it enables parents to limit the amount of time their children spend on social media, reducing the likelihood of them being influenced by the activities of their peers. Finally, the Safes blog provides resources and guidance on how to talk to teens about the importance of making informed decisions and the potential risks of following the crowd. 
Safes is available in both Android and iOS versions. Download it now and start experiencing premium features with a 14-day free trial. If you have any queries on how to use Safes, the following links can provide you with the guidance needed: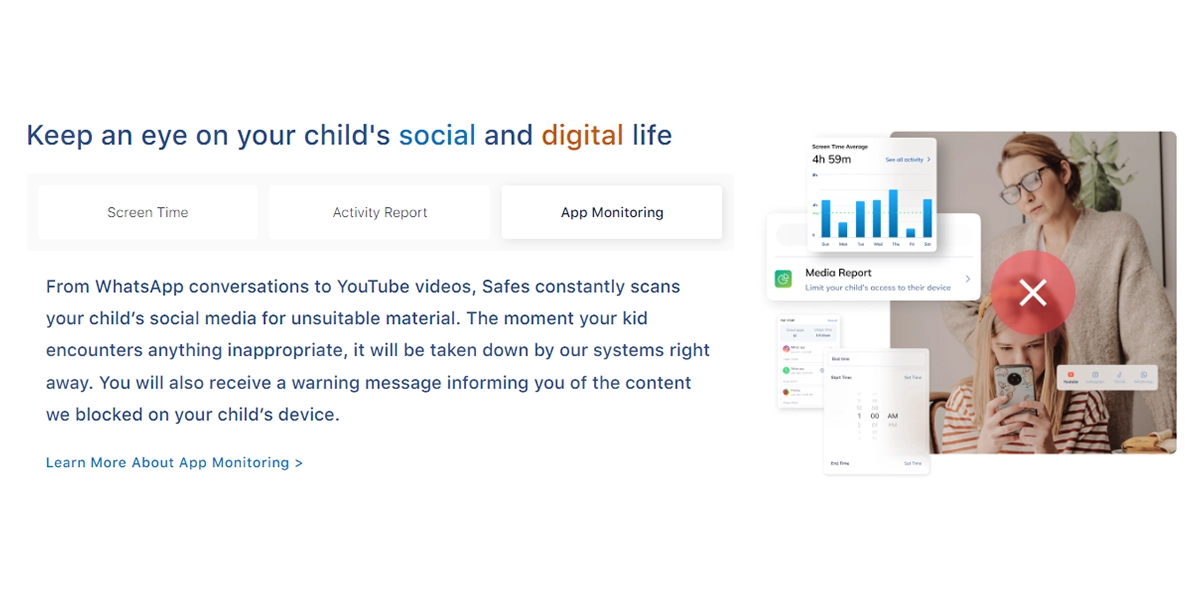 Negative Effects of Peer Pressure on Teenagers
Peer pressure can have a significant and lasting negative impact on teenagers' lives. Emotionally, teens can experience feelings of insecurity, self-doubt, and anxiety when their peers are forcing them to do things they don't feel comfortable with. Decisions made under peer pressure often result in teens engaging in activities or partaking in substances that can have long-term consequences. As a result, academic performance can suffer as well, as teens become preoccupied with fitting in or striving to meet social expectations. The negative impact of peer pressure can also extend to health, as teens may become more prone to taking risks and engaging in activities that are not healthy or safe. 
Potential Impact of Peer Pressure on Decision-Making
Adolescents are still forming their own identities and have many unanswered questions about what they want to be when they grow up. This makes it incredibly important for adolescents to develop their own sense of self while they are still developing as a person. Peer pressure can make it difficult for teenagers to maintain their own sense of self by encouraging them to do things that do not align with their own values and interests. 
Potential Impact of Peer Pressure on Academic Performance
Peer pressure can have negative effects on academic performance in a number of ways. Teenagers often feel pressure from their peers to conform to certain academic standards. This can lead to a competitive atmosphere in which students focus more on competing than improving their grades. 
On the other hand, some teenagers may succumb to peer pressure to engage in activities such as skipping class or cheating on assignments, which can harm academic performance.  
Finally, negative peer pressure can lead to lack of motivation and confidence since teenagers may begin to doubt their own abilities when surrounded by peers who criticize their work. 
Health Consequences of Engaging in Risky Behaviors Under Peer Pressure
Engaging in risky behaviors under peer pressure can have serious potential health consequences. For example, experimenting with drugs or alcohol can lead to addiction and substance abuse, while engaging in unprotected sex can lead to sexually transmitted infections. Other negative health outcomes include unintended pregnancies, depression, and developing eating disorders due to pressure to conform to certain body standards. The long-term effects of these negative health outcomes can cause physical, psychological, and emotional damage. Understanding the potential health consequences of peer pressure is essential to make informed decisions about engaging in risky behaviors.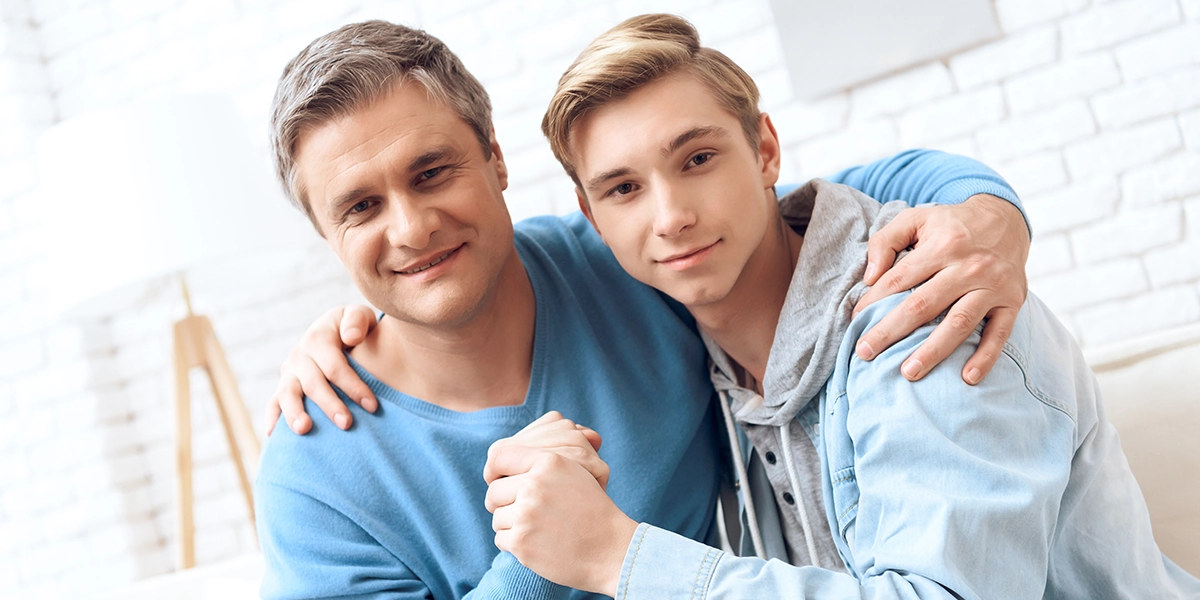 Addressing the Peer Pressure
As we mentioned at the beginning of this article, peer pressure is difficult to resist. Parents need to be very aware of the social cues their teens are receiving and their moods and feelings. If you notice yourself becoming frustrated or angry with your teen, you should try to avoid those feelings so that you can be as objective as possible when making decisions about what you want them to do. 
How To Help My Teen Stop Being Influenced By Peer Pressure?
The best way to help your teenager resist peer pressure is to be a positive role model for them and help them build self-esteem and confidence. Show your child that you trust their judgment and that you appreciate their individual qualities and decisions. Teach them to make independent choices and be comfortable with who they are.  
Encourage your teen to stay involved in positive activities and build strong relationships with people who have similar values and interests. Help them build a strong support network of family, friends, teachers, and other adults who can offer guidance.  
Talk to your teen about peer pressure and help them develop strategies to deal with it. Discuss ways they can say no to negative behaviors and practice role-playing scenarios to help them feel more confident in sticking to their decisions. Remind them that they should never feel pressured to do something that makes them uncomfortable or that conflicts with their beliefs.  
Finally, be sure to stay involved in your child's life and maintain open communication with them. Your support can make all the difference in helping them resist peer pressure 
Concluding How Does Peer Pressure Affect Teenagers
Adolescence can be a very confusing time, and peer pressure can be one factor contributing to your teenager's confusion. It's essential to be aware of the different types of peer pressure your teenager may experience and what they may be doing under the influence of peer pressure. You can help your teen resist peer pressure by being a positive role model and helping them build self-esteem and confidence. Teach them to make independent decisions and surround themselves with people who share positive values. Encourage open communication and help them handle peer pressure.