With the rates of crime skyrocketing in recent years, it's not far beyond expectation that parents prefer to keep their children at home most of the time. While this may seem like a good idea for parents, children might not be so thrilled about staying home bored and having nothing to do. This makes them insist on going out every day, leaving you with no chances to spend some quality time with them. That's why parents need to come up with things to do with kids at home to keep them busy. These activities can help strengthen the bond between parents and children and create a positive home environment. That's why, in this blog post, we've created a list of engaging activities that you can do with your children at home to keep them entertained and happy.
Indoor Activities
Staying home doesn't have to be dull and boring. You can always find something fun to do with your kid, as long as you're using your creativity. In the following, we will introduce to you some ideas of fun things to do with kids at home.
Arts and Crafts
Making crafts and engaging in arts help nurture creativity and self-expression in children. They're also a great way to get your loved ones busy and entertained for a while. These free indoor activities for kids don't require any specific tools and are easy to do.
When making crafts with kids, don't limit your creativity, and keep in mind that anything can be considered as material for a cool craft. For instance, you can make paper plate animals with your kids. You'll just need to cut out animal shapes from paper plates and have children decorate them with paint, markers, or construction paper. You can also make friendship bracelets by using embroidery floss. By making bracelets, your child can learn different knotting techniques and create bracelets in different colors and patterns. The list goes on and on; it's up to your preferences and your child's age group to find the right one.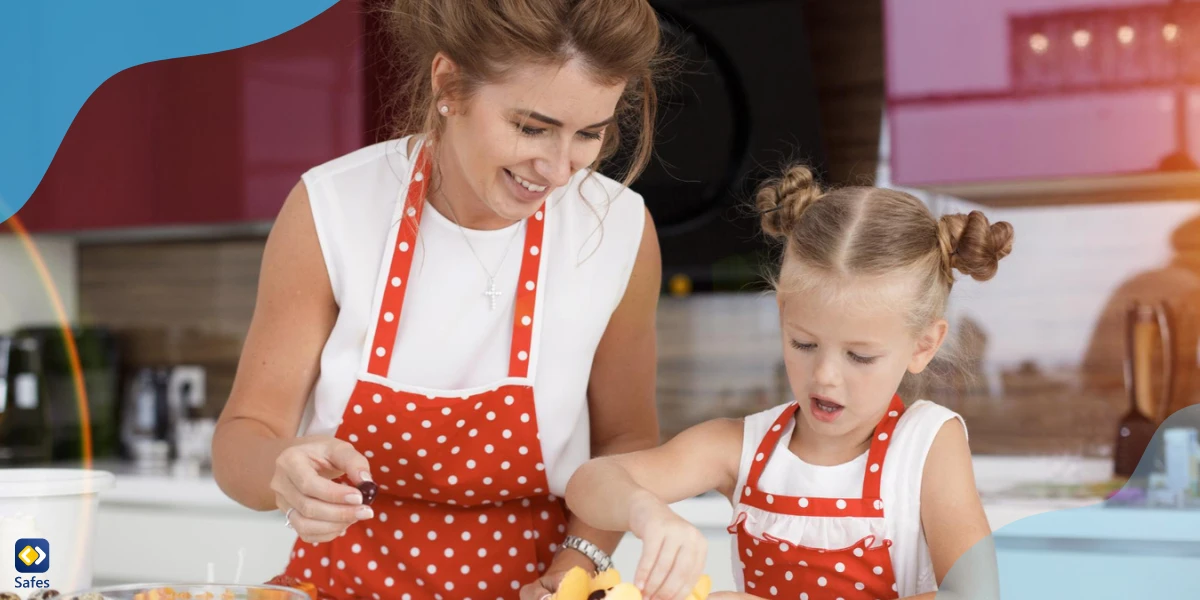 Cooking and Baking
You can get busy cooking and baking fun delicious foods with your kid. Not only will it have a tasty outcome that the whole family can enjoy, but it also has an educational aspect. All the measuring, following instructions, and exploring new flavors will familiarize your child with the delicacy of cuisine and give them a sense of culture. Remember that the recipes shouldn't be too hard so as not to confuse and discourage your child. For fun cooking ideas, read Creative Food Crafts for Preschoolers: Fun Ideas for Every Holiday!
Indoor Games and Puzzles
Nothing says fun like games and puzzles! By playing games and solving puzzles with your kid, you will have a great time together while also nurturing your child's cognitive and social skills. During the game, they will learn to solve problems and cooperate with a team to get the desired results. Board games can be a great choice when choosing games to play with your kid. Just pay attention to the age rating before picking one out. If you're looking for board games and summer activities for 8-year-olds, read 5 Best Board Games for 8-10 Year Olds: Fun and Educational Picks.
Outdoor Activities
You don't always have to keep your children inside. There are a ton of outdoor activities that you can do with your kids. Here are a few examples.
Backyard Adventures
Can't take your kids out? The backyard is just around the corner! This afternoon, take your kid to the backyard. Once you're there, engage in fun adventurous activities like scavenger hunts, gardening, or picnics. It's fun, economical, and commute-free. These kinds of outdoor activities are also beneficial for children's physical and mental well-being; so, get up and get moving!
Nature Exploration
Taking a walk in nature can really change your and your kid's mood. There are a ton of activities that you can do there and a plethora of things to explore. You can do nature walks, birdwatching, or make nature-themed crafts. You can also take a moment to relax and do deep breathing. Exploring and connecting with nature also has an educational aspect, teaching children about the environment and the importance of preserving it.
Physical Activities
Physical activity is essential for children's overall health. With the advent of technology, children often tend to adopt a sedentary lifestyle. By bringing active play plans, such as obstacle courses, yoga sessions, or dance parties, into your child's daily routine, you can encourage them to be more active and healthier, while also keeping them entertained.
Educational Activities
The time spent with children is valuable; so, you can use it to teach them something. Here are some educational activities that you can do with your kids.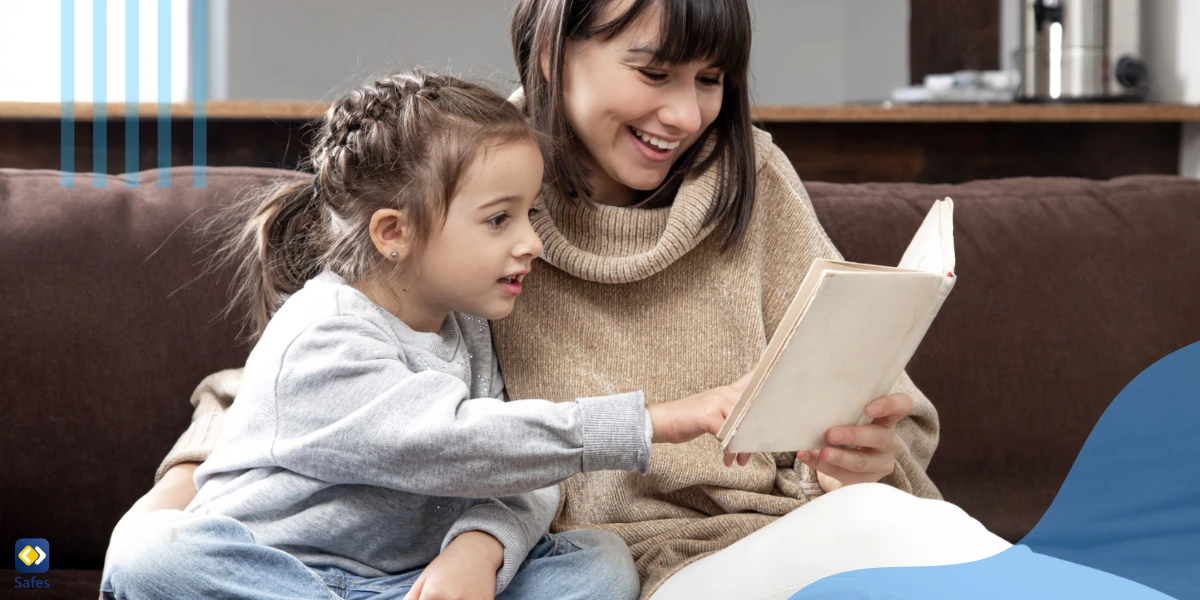 Reading and Storytelling
Before smartphones, reading books was the primary source of entertainment for children. But it's not yet too late to incorporate some reading time into your child's routine. You can pick an interesting book and read it aloud to your child, allowing them to really get lost in the story. Reading stories to your child can nurture imagination and language skills. But it's important to pick an age-appropriate book that they'll understand and enjoy.
Science Experiments
You can use science to have some fun with your kids! Simple experiments that can be done at home are not few. For instance, you can make a DIY lava lamp. Simply combine water, oil, and Alka-Seltzer and create a colorful display. This experiment will teach children about density and chemical reactions. You can also make invisible ink by mixing baking soda and water and writing a message with it. You can then reveal the message with grape juice. Your child will learn about acids, bases, and chemistry.
Virtual Learning Resources
Technology is not all bad after all. There is no sense in prohibiting device usage completely and depriving our children of the many benefits that it brings. There are various educational websites, apps, or online platforms that children can use to learn something new or just work on the area of their studies where they have the most issues. Just make sure that their screen time is balanced and that their activities are being supervised.
Conclusion
If you've decided to spend some quality time with your kids at home, you can opt for either indoor, outdoor, or educational activities. Each of these activities could be beneficial for your kids. In the end, no matter what you decide to do with your kids, the important thing is that they have fun doing it and that it helps you bond as a family. So don't hesitate to ask them what they would like to do and make a plan together.