Adoption is a deeply fulfilling experience that changes lives, both for adoptive parents and for the kid waiting for a loving home. Adopting a kid in the United States entails negotiating a well-planned process that demands respect for federal and state rules. The complexities of adoption may appear intimidating at first. You may have questions such as "How much does it cost to adopt a child?" and what the legal qualifications of the process are. But with the right guidance and understanding, you can embark on this life-changing path with confidence.
In this blog article, we will walk you through the procedures of adopting a child in the United States, look at eligibility requirements, and probable disqualifiers, and discuss the financial elements of adoption. We'll also talk about international adoption and other important issues that every prospective adoptive parent should be aware of.
The Process of How to Adopt a Child
In the United States, people who want to go through the adoption process need to understand both the federal laws in place for adoption and the laws in the specific state that they live in. In general, these are the things you should expect during the adoption process in the United States. According to the New York Times, you can adopt through foster care or private adoption which can either happen through an adoption agency or through a lawyer (you can also adopt internationally which we'll cover in a separate section below).
Research and Decision-Making
Research the different types of adoption (domestic, international, foster care) and decide which one aligns with your preferences and capabilities. Choose an adoption agency or attorney to guide you through the process.
Orientation and Education
Attend adoption orientation sessions or workshops provided by your chosen agency to learn about the adoption process, legal requirements, and the challenges of adoption.
Home Study
Undergo a home study, which is a comprehensive assessment of your home and family life. This includes interviews, background checks, references, and home visits to ensure your suitability as adoptive parents.
Adoption Plan
Work with your agency to create an adoption plan, specifying the type of child you are open to adopting and any specific preferences or restrictions.
Matching
Your agency will search for a child or birth mother whose needs and preferences align with your adoption plan. If you're adopting through foster care, you may be matched with a child who's already in the system.
Placement
Once a suitable match is found, you'll meet the child and, if both parties are comfortable, the child will be placed with you. For newborn adoptions, this may happen at the hospital after birth.
Legal Procedures
File the necessary legal paperwork to begin the adoption process. This includes terminating the birth parents' rights if applicable. Appear in court for adoption hearings, where a judge will finalize the adoption.
Post-Placement Visits
After placement, a social worker will conduct post-placement visits to ensure the child is adjusting well to their new home.
Finalization
Finalize the adoption through a court hearing, at which point you become the child's legal parent with all the rights and responsibilities.
Post-Adoption Support
Continue to work with your adoption agency or seek support groups and counseling as needed to help your family adjust to the changes.
Eligibility and Qualifications
Qualifications for adoption in the United States can vary depending on the type of adoption you're pursuing (e.g., domestic, international, foster care) and the state you reside in. However, according to Adoption Network, some general qualifications and requirements are typically consistent across most adoption processes:
Age Requirements
The legal age for adoption in the United States is 21 years or older. Though you should keep in mind that other factors might affect this. For example, for private and independent adoptions, the Birth Mother might have an age preference when choosing who adopts their baby.
Medical and Mental Health Requirements
Those who will become the parents of the adopted child must have stable medical health. If one or both suffer from a chronic or serious illness, they must have a physician's letter stating that they will be able to parent the child, at least until they turn 16. The same goes for mental health requirements.
Marital Requirements
The marital requirements in the US differ based on what kind of adoption you want to go through. In the case of foster care adoptions, being married is not necessary. For private newborn adoptions, it depends on the adoption professionals you choose. Single parents have to name who will step in to take their place if they're not capable of fulfilling the requirements of being a parent.
Financial Requirements
There is no specific income requirement that you must meet for adoption in the United States. But, your income and assets, along with your medical insurance will be taken into account. What you should also take into account is how much it costs to adopt a child, meaning you have to be ready for those costs which we'll cover in the next section.
What Will Disqualify You From Adopting a Child
Though it's difficult to list every issue that can disqualify one from the adoption process, here are a few important matters you must keep in mind:
All household members over 18 have to go through a child abuse clearance process. If, for any reason, they are not cleared, then the adoption process won't happen.
Your arrest history will be checked through and through both during the home study (which will be explained further ahead) and criminal background checks. If you have been arrested in the past, you will be able to explain the situation and depending on the crime and the circumstances this may or may not disqualify you from adoption. Some crimes will always disqualify you from adoption.
Some states in the US have enacted bills that allow state welfare agencies to legally discriminate against parents who identify as LGBTQ, are single, or are part of an unmarried couple. To prevent this from happening, make sure to choose an adoption agency that can guide you through these specific challenges, such as allowing a single man to adopt a child.
How Much Does It Cost to Adopt a Child
The cost to adopt a child differs based on your method of adoption. For foster care adoption, the process is practically free and even comes with subsidies. On the other hand, how much it costs to adopt a child differs significantly when adopting using other methods. Though the Help Us Adopt Organization can aid you in the adoption process financially. Here is what the Child Welfare Information Gateway reports regarding how much it is to adopt a child:
Adopting with an agency generally ranges from $20,000 to $45,000
Independent adoptions generally range from $15,000 to $40,000
International adoption ranges from $20,000 to $50,000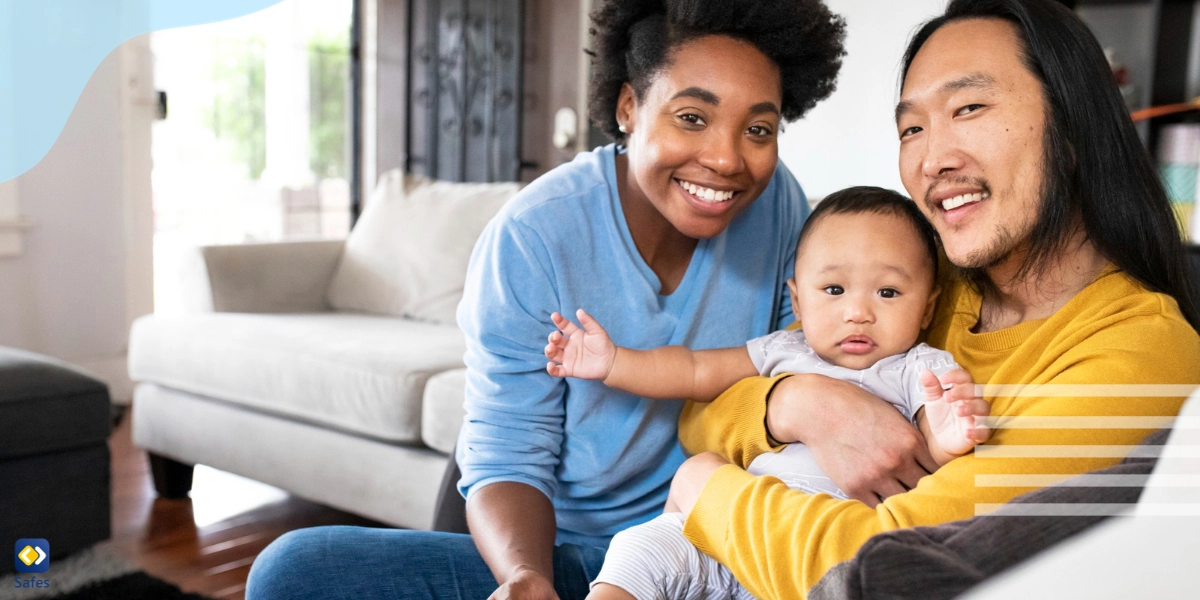 The Home Study Process
A home study will be required no matter the adoption method that you choose. In general, a home study is when a social worker decides whether your home is fit for a child to thrive in; they do this by verifying that the adoptive or foster parent is mentally sound, financially, stable, and healthy.
Home studies also include a training part where you are educated and provided with educational resources. Many questions will be asked during the home study process and it's best to be prepared to answer to the best of your ability. Creating a Family has excellent resources on this issue.
International Adoption Considerations
Intercountry adoption, also known as international adoption, has more challenges in the process. This is why most parents don't consider this option, especially since it's how much you pay to adopt a child internationally is more than adopting inside the country.
Nevertheless, every year there are many parents in the United States who adopt intercountry. Agreements like the Hague Convention have made adoption internationally easier than it was. Since international adoption differs for each country, check out the resources below to learn more if you're interested in this adoption method: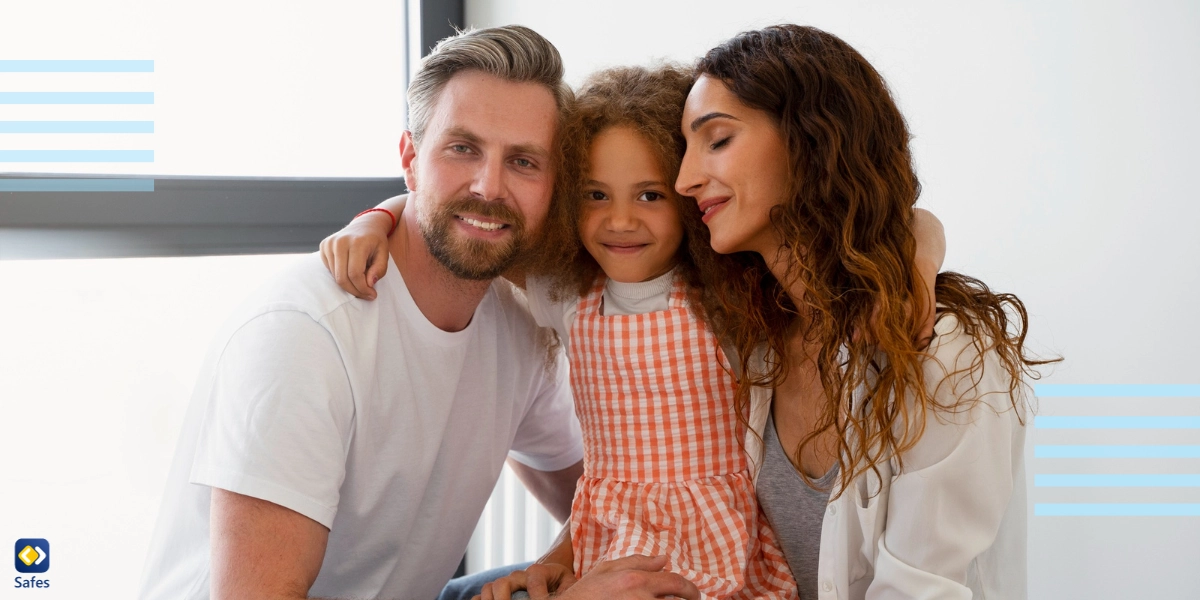 Additional Considerations
There are many things you need to take into consideration when adopting a child. For example, you have to decide on how "open" the adoption will be. This refers to the amount of contact there will be between the birth mother or birth parents and the child.
Also, you have to decide on the type of child you want to adopt. For instance, the age of the child that you adopt will be important and affect the resources you study and use to raise the child. Another issue you need to think about is the role of technology and the digital world in your family. For example, you can use a parental control app like Safes to ensure the digital well-being of your adopted child in the digital world. You can do this over multiple platforms that Safes is available on, such as iOS and Android.
Conclusion
Adopting a child is an act of love, compassion, and long-term dedication. While the procedure may look complicated at first glance, understanding the processes and criteria may make it a more manageable and rewarding task. From performing extensive research to determining your eligibility, to navigating the home study process and accepting post-adoption support, each stage brings you one step closer to creating a forever family.