Do you often notice your child hunched over their phone or tablet with their head tilted forward? This is a common sight in today's digital age, but did you know that it could be affecting your child's health? Good posture is essential for overall health, and poor posture can lead to a range of issues, from back pain to decreased lung capacity. Forward head posture is a common condition that affects both adults and children, and it occurs when the head is positioned forward of the shoulders. In this blog post, we will discuss how to fix forward head posture in children and explore the link between screen time and poor posture. So, head up, and let's dive in!
Understanding Forward Head Posture
Forward head posture is a condition where the head juts forward, causing the neck to curve unnaturally. This can result in a variety of symptoms, including neck and back pain, headaches, and reduced range of motion.
Poor ergonomics, such as hunching over a computer or phone, is a major cause of forward head posture. Additionally, excessive screen time can lead to muscle imbalances and poor posture.
If left untreated, forward head posture can have long-term effects on spinal alignment and musculoskeletal health. But don't worry! There are several ways to fix forward head posture and promote better overall health, which we will discuss in this blog.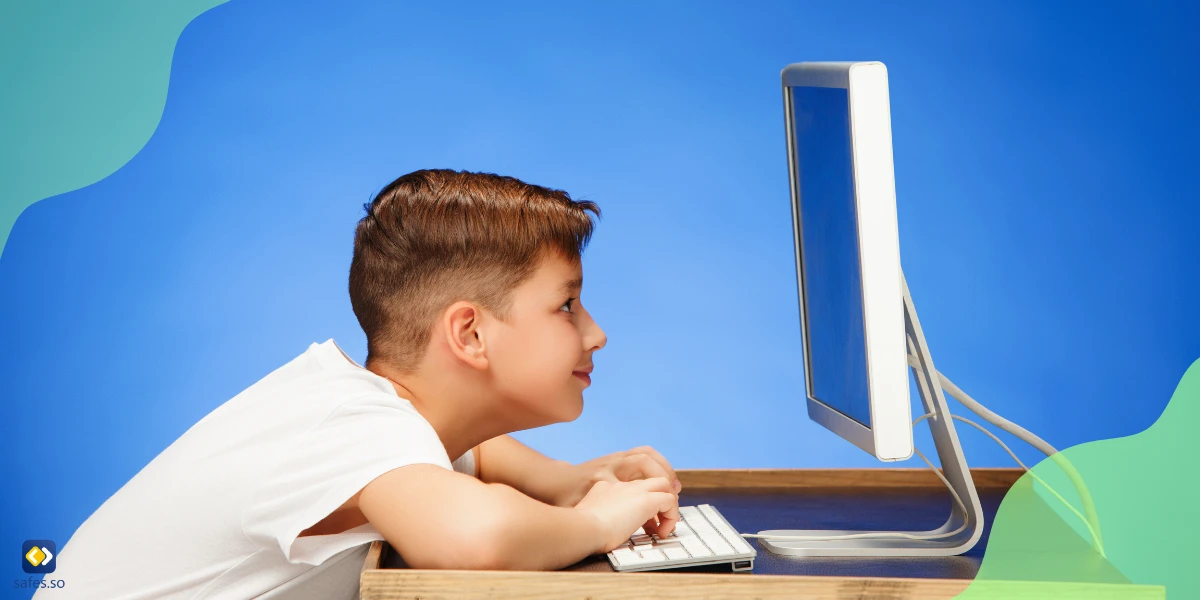 Recognizing the Signs of Forward Head Posture
If you're reading this, chances are you're concerned about your child's posture. It's important to recognize the signs of forward head posture early on to prevent any long-term health effects.
Some common forward head posture symptoms include neck and shoulder pain, rounded shoulders, and a hunched back. You might also notice your child's chin jutting forward or their head tilting down when they look at screens.
Speaking of screens, excessive screen time is a major contributor to poor posture in children. When kids spend hours looking down at smartphones or tablets, it can lead to the development of forward head posture.
Early detection and intervention are key to preventing the worsening of forward head posture. Encourage your child to take frequent breaks from screens and engage in activities that promote good posture, like yoga or stretching. Your child's health is worth investing in!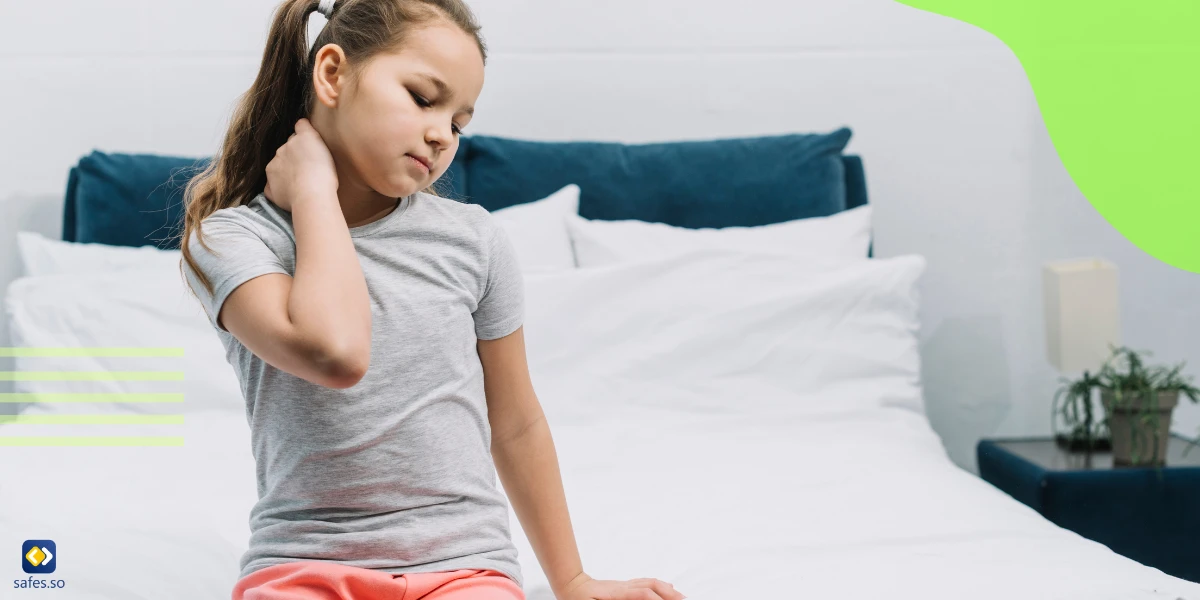 Strategies to Correct Forward Head Posture
Forward head posture, also known as "text neck," is a common issue in kids due to excessive screen time and poor posture habits. But how can we correct forward head posture? Follow these tips and strategies.
Control Your Child's Screen Time
Screen time management is essential. You should set limits on screen time duration and encourage frequent breaks and stretching exercises. Also, teach your child to have proper device ergonomics and posture during using screens.
How Can Safes Help You with Controlling Your Child's Screen Time? 
Have you heard of the Safes parental control app? It's a great tool that can help you manage and limit your child's screen time, which can ultimately improve their posture and overall health. By setting boundaries on how much time your kid spends on their devices, you can encourage more physical activity and reduce the likelihood of developing forward head posture.

You can install Safes on all smartphones, tablets, and computers on Android, iOS, Windows, and Mac platforms. Screen time monitoring is just one of many tools that Safes offers. To learn more about how you can use Safes to set parental controls on different devices, follow these links below:
Head Posture Exercises
Regular forward head posture exercises can help strengthen and stretch the neck and shoulders to improve posture. Core strengthening exercises can also support spinal alignment. Regular physical activity and posture awareness can help prevent and correct forward head posture.
Balanced Lifestyle
Lifestyle modifications can play a significant role. You should promote a balance between screen time and other activities, such as outdoor play and physical movement. Educating children on the importance of good posture habits in daily life can also help prevent and correct forward head posture.
With these strategies in place, you can help your kid keep good posture and overall health, although sometimes you do need to get professional help—which is the topic we will discuss next.
Seeking Professional Help
If you're concerned about your child's posture or want to make sure you're doing everything you can to help them, it's always a good idea to seek professional help. A healthcare professional or physical therapist can assess your child's posture and provide personalized recommendations and guidance. They can also help you explore additional treatment options if needed.
Remember, it's never too early (or too late) to start taking care of your child's posture. By being proactive and seeking help when needed, you can help your child maintain good health for years to come.
How to Fix Forward Head Posture: Conclusion
Alright, folks! Now that we know all about forward head posture, its symptoms, and its causes, it's time to do a quick recap on how to fix it! Remember, prevention is better than cure, so limiting screen time and focusing on maintaining a healthy posture is essential. Here are some last-minute tips to fix forward head posture:
Perform stretching and strengthening exercises
Practice good posture while sitting, standing, and sleeping
Use ergonomic equipment
Take breaks and move around
Seek professional help if needed
Now you know how to fix forward head posture! Remember to make these changes a part of your lifestyle and be patient, as it takes time to correct. Lastly, don't forget to check out the Safes parental control app to limit screen time which can protect your kid and improve their health. Good luck!