Children and teenagers are communicating with their friends, classmates, parents, and teachers every day. Having respectful communication with an appropriate language is a must for them because it has many effects on their social life. But sometimes they use inappropriate language accidentally. In this blog, we explain how to stop a child from saying bad words.
Parents can find the right tone for respectful communication. They can set some boundaries for talking and communicating for children from an early age. For example, avoid shouting while talking or not addressing someone by their first name.
Understanding the Reasons Behind Bad Words
Now, you may ask yourself "What to do if my child says a bad word?" First, you should know the reasons why young children say inappropriate words. Then you can use the recommended tips to find out how to stop a child from saying bad words.
Children are curious by default. Sometimes parents may feel overpowered by their children's curiosity but remember, it significantly impacts their development. When they say offensive words, they want to figure out more about word-matching patterns or maybe they want to get attention from others.
Sometimes they may want to imitate the behavior of their peers because children are excellent mimics, especially at early ages. They watch and then they imitate without evaluating. This is the main reason toddlers may say bad words sometimes. Moreover, if they are exposed to unsuitable content in the media such as TV or social media, they may be influenced.
Emotional expressions in different situations or frustration can be another reason why your child is so rude. Read more to learn how you can punish a child who says bad words.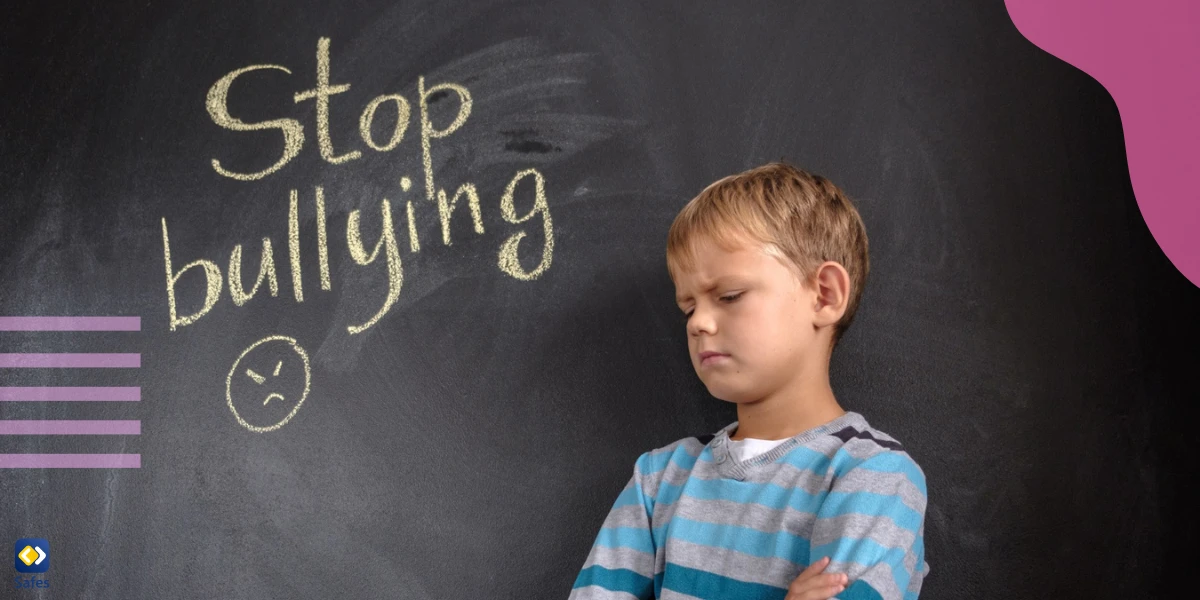 Communicating Expectations
Parents may ask "Should I let my child say bad words?" No, by setting boundaries and establishing clear rules you can get your child to stop saying bad words. Here are some tips for parents:
Encourage your child to replace curse words with polite ones.
Do not react immediately.
Be a role model for your children.
Talk with your child about the reason.
Praise them when they do not swear.
Make them aware of the negative impacts of using foul language. For example, tell them that they cannot make friends or play with others if they speak impolitely.
Incentivize them to use respectful words in their communication by giving them gifts. Or you can react to them positively by gestures like encouraging smiles.
Modeling Appropriate Language
Be aware of the words you use in your day-to-day language. It's better to think before speaking to avoid using offensive words because children are very impressionable.
Young children learn about communication through speech because they are at the stage of development. So, try to use respectful and positive words in daily interactions to encourage them to use polite language.
Parents can provide alternative respectful phrases or expressions and use them frequently in their conversations with children. This results in a positive impact on the choice of words by children.
Consistent Discipline and Consequences
"Should you let your child talk back?" The answer is no but this is not abnormal in children. You should deal with this issue by utilizing age- appropriate discipline.
For example, if you have a school-aged child you may ask yourself "How do I get my 8-year-old child to stop swearing?" These are some recommended tips that may be beneficial:
Make them aware of the consequences of saying bad words. For example, limit the time of watching TV.
Encourage them to brainstorm to find better words instead of swearing.
Do not react to them, in many cases if you don't pay attention, they won't say it again.
As a parent, you should follow through with the consequences. Granted it has challenges, but it has numerous benefits.
As we mentioned above, explaining the consequences and results of actions to children could be a way to prevent them from swearing. This warns them that their behavior is wrong. For instance, explain to them that if they use inappropriate words then they are not allowed to play video games and so on.
Open Communication and Active Listening
Try to create a safe space for your child and let them express their feelings. It improves your communication with your child. Also, it could be a way to let them speak about their problems freely and their wishes even.
Encourage them to have a dialogue about emotions and help them find appropriate ways to express their feelings. You can do this by asking "How did you feel when that happened?" By asking this question you are helping them to label different feelings in different situations.
Try to identify any underlying issues and concerns. It helps you as a parent if you are seeking a way to learn how to stop a child from saying bad words.
Psychological problems or depression can be a cause of this issue. You can address any problems by creating a space for active listening and communicating with your children.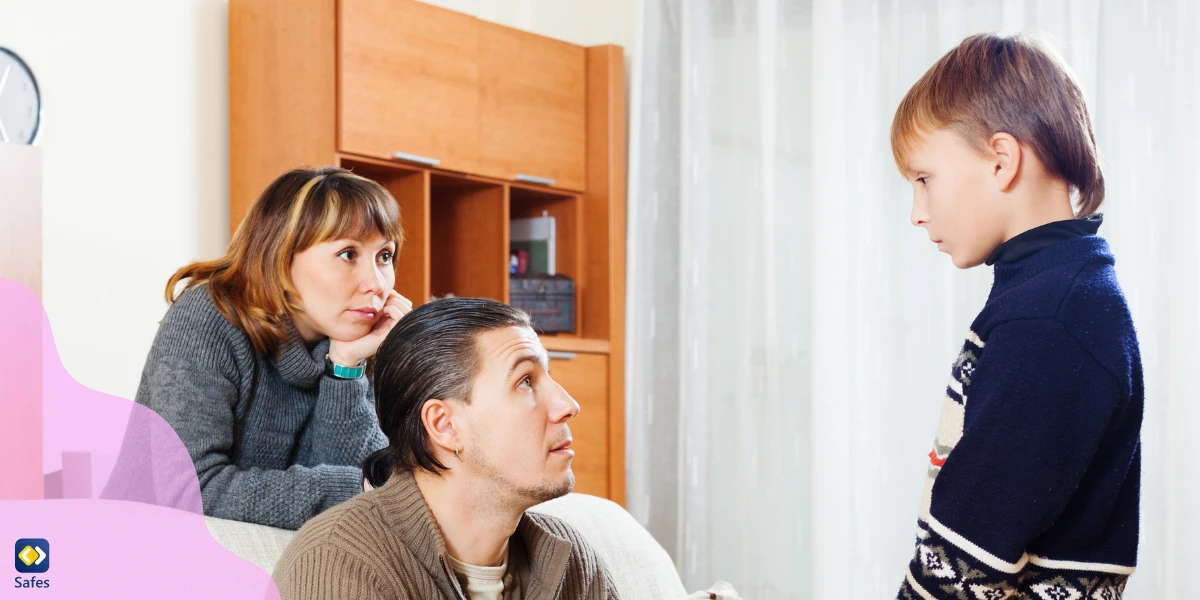 Monitoring and Limiting Exposure to Inappropriate Content
Make sure that children are kept away from inappropriate media since they may be affected by it. Nowadays nearly all children and teenagers are facilitated with digital gadgets and the internet. By using default parental controls on your child's device such as Windows parental controls you can monitor them easily.
Setting some boundaries and limitations for your children could be helpful and it is possible by using Safes. Safes is a parental control app that allows you to check your children's online activities, screen time habits, and much more. It is available on iOS and Android.
Is swearing a symptom of ADHD?
ADHD is a hyperactivity disorder that is the most common mental issue among children. Swearing could be a sign of this issue. If your child continues this action, it's better to discuss it with a doctor.
Teachers and school counselors could be additional guidance on this issue, they can identify the students who have a mental disorder. Parents can involve them if it is needed.
Try to have communication with other parents with the same problem to find strategies. Parents can share their tips and support the best solutions.
Reinforcing Positive Behavior
If your child continues using appropriate language, it's a good idea to praise them and provide rewards because of their respectful behavior. It's a kind of encouragement for them that leads them to use sweet words instead of cursing.
Even parents can celebrate their progress and growth over time. It makes them happy and motivated to achieve success in other aspects of their life.
Conclusion
Overall, if you want to know how to stop a child from saying bad words you should be patient, be consistent with your discipline, and don't forget to reinforce their positive behavior. Open communication and active listening could be useful too.
Frequently Asked Questions
We've compiled a list of questions and answers to help provide more information on the topic we discussed. If you have any more questions, please don't hesitate to contact us. We'd be happy to help!
Q: What age group swears the most?
Younger people between 18 to 34 years old seems to use bad language more often than the other age groups
What age should children swear at?
Parents want to know whether this behavior is normal or not and at what age children start to swear. Swearing emerges by age two and between 10 to 12 years old it becomes adult-like.