Animal abuse is a global concern and requires collective attention and action. It ranges from deliberate acts of violence to negligence, and it hurts both animals and our society at large. The following guide outlines types of animal abuse, its effects, and how to stop animal abuse to create a more compassionate world.
Defining Animal Abuse
Animal abuse, also known as animal cruelty, covers a broad spectrum of harmful actions perpetrated against animals. It includes:
Physical violence
Neglect
Abandonment
Emotional distress
Any act causing unnecessary harm or suffering to an animal falls under this category.
Importance of Addressing Animal Abuse
Addressing animal abuse is crucial for multiple reasons. Above all, animals are sentient beings capable of experiencing pain and emotions _just the way we humans are. Treating them with kindness and respect is a fundamental aspect of humanity. Besides, animal abuse also has a profound impact on society.
The Effects of Animal Cruelty on Society
Animal cruelty is often an indicator of deeper psychological issues and can correlate with violence against humans. In other words, those who abuse animals may also pose a threat to humans. Animal abuse can desensitize people, particularly children, to violence and suffering, contributing to a more aggressive society.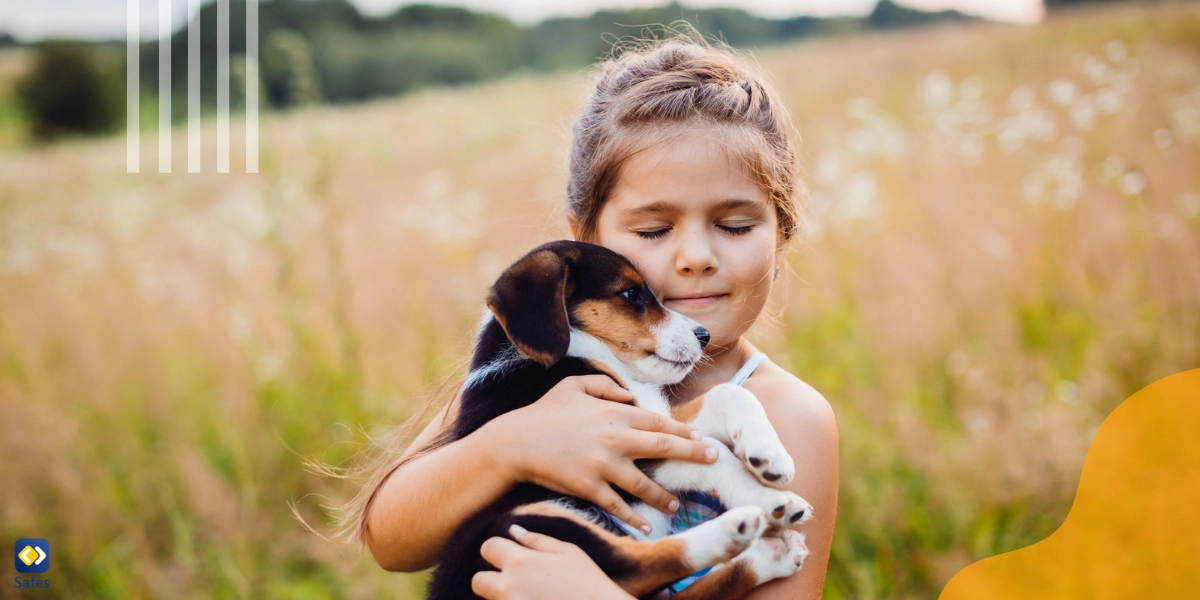 Types of Animal Abuse
Understanding the types of animal abuse is the first step in combating it. These are the most prevalent forms:
Neglect
Neglect is one of the most common forms of animal abuse. It's when humans fail to provide an animal with basic necessities like:
Food
Water
Shelter
Medical care
Neglect can result in severe physical suffering and psychological distress for the animal.
Physical Abuse
Physical abuse means intentional acts of violence against an animal. It ranges from hitting or kicking to more severe actions like burning or mutilating the animal.
Abandonment
Abandonment is a form of animal abuse where owners stop providing for an animal (a pet) that depends on them for survival. It's also the case when an animal is pushed out of the location they're adapted to and forced to live in harsh or dangerous conditions. It often happens when owners can no longer care for or lose interest in their pets.
Animal cruelty cases are rampant and can be found everywhere around us. Without realizing it, we might be abusive to animals. For example, many parents get pets for their children without contemplating their children's ability to care for the animal. We must face the fact that although most of us love animals, keeping pets is not for everyone. Before getting a pet for your child, we suggest reading "Finding Good Pets for Children to Reduce Screen Time," which can help you make a wiser decision.
Signs of Animal Cruelty in Children
Children who exhibit signs of cruelty towards animals may be dealing with underlying issues. Warning signs can include hurting animals intentionally, showing a lack of empathy toward animals, and showing too much interest in violent acts against animals.
If you notice signs of animal cruelty in your child, you should act immediately. Consult a mental health professional and explore the reasons behind your child's behavior. In addition, educate your child about the importance of treating animals with kindness and respect.
Teaching Children Empathy toward Animals
Help prevent animal abuse by teaching your child empathy, compassion, and respect for animals. Here are some ways to do that:
Model Kind Behavior: Children often emulate the behavior of adults around them. Show kindness to animals in everyday interactions, and your child will likely follow suit.
Teach Empathy: Teach your child about the needs and feelings of animals. Help them understand that animals, like humans, can experience pain and emotions.
Encourage Responsible Pet Ownership: If you have pets, engage your child in their care. This can help your child learn responsibility and develop empathy.
Promote Animal Adoption: Encourage your child to adopt pets rather than buy them. This can help them understand the plight of homeless animals and promote a culture of rescue and adoption.
The Role of Animal Welfare Organizations
Participating in animal welfare organizations and activities can significantly impact your child's perspective on animals. These organizations often organize awareness drives, rescue missions, and foster and adoption programs, all of which can provide valuable lessons in empathy and responsibility.
Introducing the Safes Parental Control App
The Safes parental control app is a handy tool for parents to safeguard their children digitally. Safes allows you to monitor and control the content your child can access, protecting them from abusive content related to animal cruelty, among other things.
Discover how Safes works by downloading it from our website, Google Play, or App Store.
Conclusion: Let's Help Stop Animal Abuse!
Animal abuse is a serious issue that requires urgent attention. Educating your child about the importance of animal rights and empathy can make great improvements in preventing animal cruelty. Every act of kindness, no matter how small, contributes to a more compassionate world.
"The greatness of a nation and its moral progress can be judged by the way its animals are treated."

—Mahatma Gandhi