If your child is into video games, you've heard them say "I'm playing Fortnite" at least once. This free-to-play multiplayer action-strategy game developed by Epic Games has taken the world by storm, entangling millions of young people in a frenzy. As concerned parents, we want to make sure that our children are safe in this multitude of technology, movies, and video games. Therefore, it's important to ask ourselves this important question: "Is Fortnite safe for kids?" or, "How old do you need to be to play Fortnite?" And that's exactly the questions we're going to answer in this blog post.
Overview of Fortnite
Fortnite is a multiplayer online game that consists of three different modes: Battle Royale, Creative, and Save The World. While the basics of these modes are almost the same, they differ in detail. For instance, in Battle Royale, 100 players should compete against each other until they're the last man standing, whereas in the Creative mode, players are given complete freedom to create worlds and experiences. On the other hand, Save The World consists of players working alone or in teams to kill zombie-like creatures. Overall, Battle Royale is the most popular mode among players and it's very likely that your child is playing Battle Royale when they say that they're playing Fortnite.
Fortnite's gameplay style is a blend of survival, exploration, and building elements, which has contributed largely to its popularity among players. The game is played both solo and with teams of two, three, or four people, giving players a vast range of choices.
Age Rating and Content Evaluation
How old do you have to be to play Fortnite? Is it too violent for my kid? Does Fortnite have blood? These are all the questions that you might find yourself asking when your kid plays Fortnite. ESRB Fortnite age rating has been set for teens, which means it's suitable for children aged 13 and above. There are several factors that define this decision, including violence, displaying blood, and explicit language. So, is there blood in Fortnite? While the gameplay is based on combat and killing other players, it does not feature realistic blood or gore. In fact, the game has a cartoonish theme and players' bodies disappear once they are killed in combat.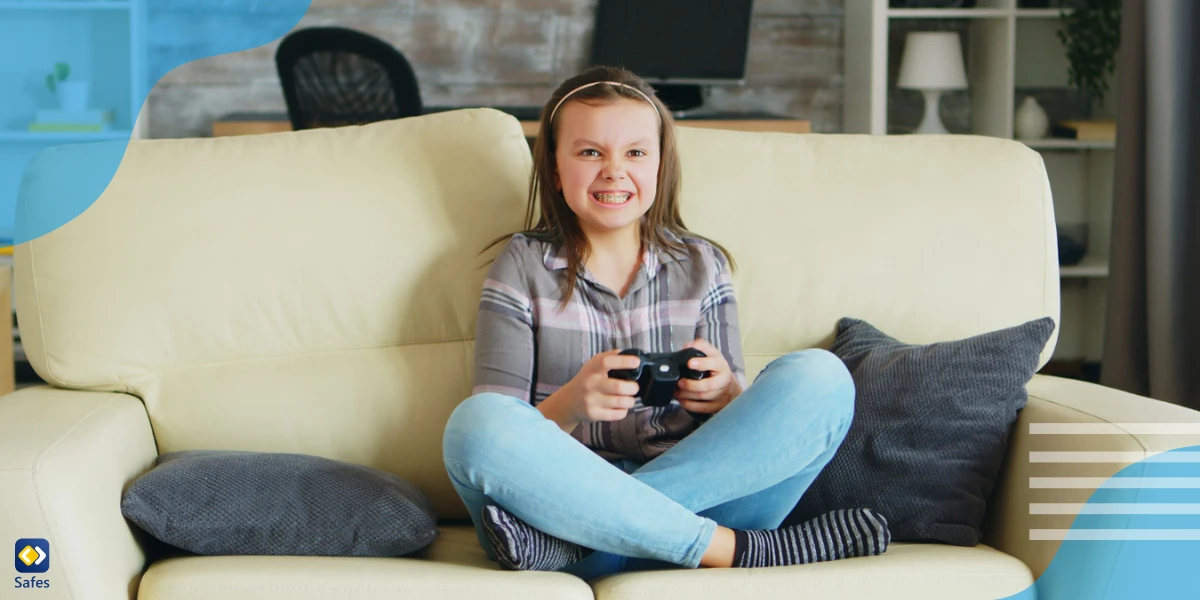 Potential Concerns and Risks
When it comes to playing Fortnite, there are some common concerns that make parents ask: "Is Fortnite bad for my kid's health?" The first and most important concern is the level of violence in the game. The competitive nature of the game encourages the desire to kill as many players as possible to win the game. However, the cartoonish graphics of the game and the absence of blood and gore make it a less violent game compared to other action video games.
Another parents' concern is Fortnite's addictive gameplay, which can cause screen addiction. The glorifying feeling of surpassing other players can entice children to play more and more to achieve victory. In fact, studies have shown that winning in video games can reinforce the urge to continue playing, which might be the reason why your child can't stop playing that game.
Online interactions are another safety risk that often concerns parents. Fortnite offers its players the option to have voice chat and on-screen text chat with other players and team members. This chat is unmoderated and can expose children to explicit language or other risks associated with talking to strangers online.
Parental Controls and Safety Measures
Keeping their children safe is important for parents, just like playing Fortnite for kids! To ease concerned parents' minds, Fortnite offers some built-in parental control options. Parents can filter explicit language in chats, hide account names, limit whom their children can add to their friend list, define whom they can communicate with inside the game, and limit in-game spending.
Although these options appear to provide rather adequate safety coverage, it is never enough when it comes to the protection of our loved ones. If you want to protect your kids not only on Fortnite but everywhere online, you should consider using Safes parental control app. The additional advantage that Safes gives you is that you can monitor and manage your children's screen time by defining when playing is or isn't allowed. You can download and install Safes on all devices, such as Android, iOS, or Windows.
Encouraging Responsible Gaming Habits
Now that we know all about Fortnite safety and Fortnite age rating, we can make more informed decisions regarding our children playing this famous game. Now it's time to go beyond, offering tips that will be useful forever. Promoting responsible gaming habits is crucial for children's overall well-being. Start by setting reasonable time limits for gameplay, ensuring that gaming does not interfere with schoolwork, physical activity, or social interactions. Encourage a healthy balance between gaming and other activities, such as reading, outdoor play, or creative pursuits.
Also, monitoring your child's gaming experience is essential. As parents, you should be sensitive to changes in your child's behavior and gaming habits. For example, if you see that there's been a drop in their academic performance or that they've been acting weird, you should talk to them to find the underlying reason. Open communication and being in touch with your kid can help them make more responsible choices.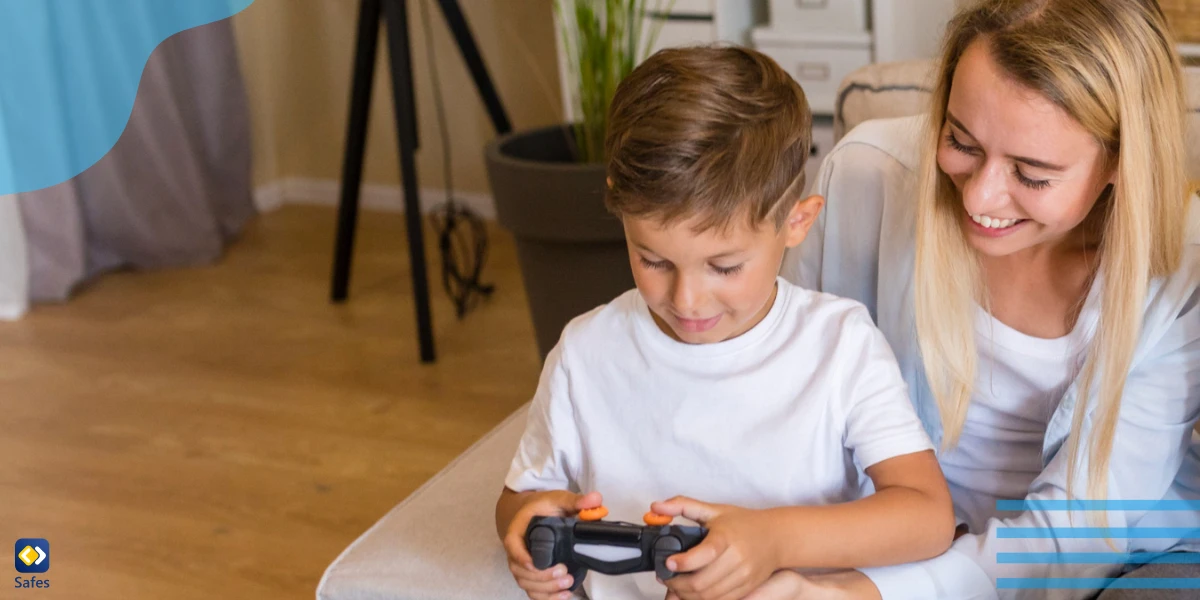 Open Communication and Education
There are two ways you can guarantee that your child will be making wise choices online: Open communication and proper education. Of course, when we say communication, we don't mean interfering in their personal life or interrogating them. Children should feel like they are in a safe space where they can truly express themselves. That's when they will truly open up about their experiences and let you know whether they're exposed to online threats or not. Additionally, by teaching them about online safety tips, such as not talking about sensitive subjects with strangers, you can make sure that your child knows how to keep themselves safe even when you're not around.
Additionally, it's essential to educate yourself about Fortnite and gaming in general. Stay informed about the game's updates, features, and safety measures. Familiarize yourself with reputable resources that provide guidance on gaming-related topics. Websites like the ESRB, Common Sense Media, and the Parent's Guide to Fortnite can be valuable sources of information and advice.
Conclusion
Fortnite has gone viral among young people in recent years, offering them an interesting and vibrant gameplay. Learning about this engaging game and its safety concerns can help parents make better choices and keep their children safe. By monitoring their children's gaming habits and keeping the lines of communication open, parents can rest assured that their children will be safe while playing Fortnite.