Imgur is a popular image-hosting platform that allows users to upload and share photos and GIFs. Millions of people use Imgur worldwide, and that includes children. As you can imagine, you may find different sorts of pictures on Imgur, some of which may not be appropriate for kids. So, it makes sense for parents to ask, "Is Imgur safe for kids?" In fact, although Imgur is a fun source of goofy images and memes, it's possible for your child to stumble upon explicit images and cyberbullying. But let's not worry because, in this blog, we will be discussing the safety concerns that you may have regarding your child's use of Imgur and how to make it relatively safe for them. In the end, we'll suggest some safe alternative image platforms that can give you peace of mind about your child's safety.
Imgur's Features and Content
Imgur has features like image hosting, sharing, commenting, and community interaction. You can upload pictures, create albums, and share them with others via links or social media. You can also upvote and downvote images, leave comments, and even create memes using the built-in meme generator.
Part of the images on Imgur are created on the platform using the tools Imgur offers, and another part of them are viral pictures shared and reposted from other sources. What type of images are they? Well, everything! Maybe not exactly everything because Imgur removes images that go against its community guidelines—such as harmful and offensive content. But still, that doesn't mean everything passed through Imgur's filter is suitable for young eyes.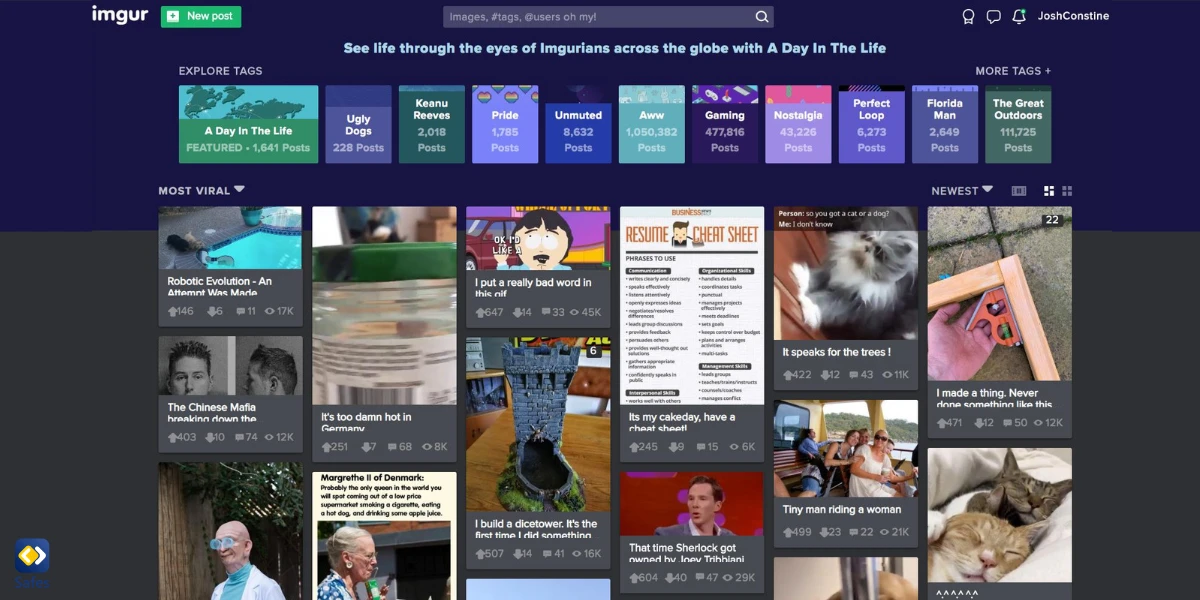 Potential Risks and Concerns of Imgur
While the platform can be fun and creative for users of all ages, there are some risks that you should be aware of. For example, Imgur allows anonymous posting and commenting, which makes it easy for cyberbullies to harass users. There is also a risk your child encounters inappropriate or explicit content. Despite Imgur's content moderation, you can still find offensive comments and images. Imgur users can report abusive content, but as with any online platform, it's essential to find ways to prevent your little one from coming across bad content in the first place.
Safety Measures and Parental Controls
Now that you know the potential risks of Imgur (such as cyberbullying and explicit content), you might be looking for ways to diminish these risks. Is it possible to make Imgur safe for kids? It is possible to some extent by setting parental controls and monitoring your child's activities on Imgur.
Imgur has some safety features and filters that you can use as parental controls. For example, you can enable the Safe for Work browsing mode, which filters out explicit content. Or you can also enable the Mature Content Warning, which requires your child to confirm their age before accessing mature content. But keep in mind that these settings are not real parental control since your child can set them on or off any time they want.
Perhaps a better solution is using parental control apps like Safes to monitor your child's activities on whichever website and platform they use, Imgur included. These apps can also help you filter out specific types of content that you don't want your child to see.
How Can Safes Protect Your Child Online?
With Safes, you can easily block any inappropriate websites and apps on your kid's phone, tablet, and computer, no matter what platform they're using—Android, iOS, Windows, or Mac. You can also block particular search keywords that you don't want your kid to look up. We have a whole lot of these bad keywords listed in separate categories. This means you can have peace of mind knowing your little one is safe while browsing the internet.

Safes is super easy to use and gives you complete control over your child's online activity. So, why not try it and keep your kid safe online? Learn more about how to put parental controls on different devices using Safes with the links down below:
Tips for Parents
Let's not forget that although parental control apps like Safes and parental settings on different websites and apps, including Imgur, can help a lot to protect your child online, you always need to have open and honest conversations with your child about internet safety. Encourage them to come to you if they see anything that makes them uncomfortable or if they experience cyberbullying.
One more thing: it's not a bad idea to introduce your kid to alternative platforms that are more kid-friendly, such as Kiddle or KidzSearch, for image searches. The content that these websites generate is filtered both by robots and human moderators.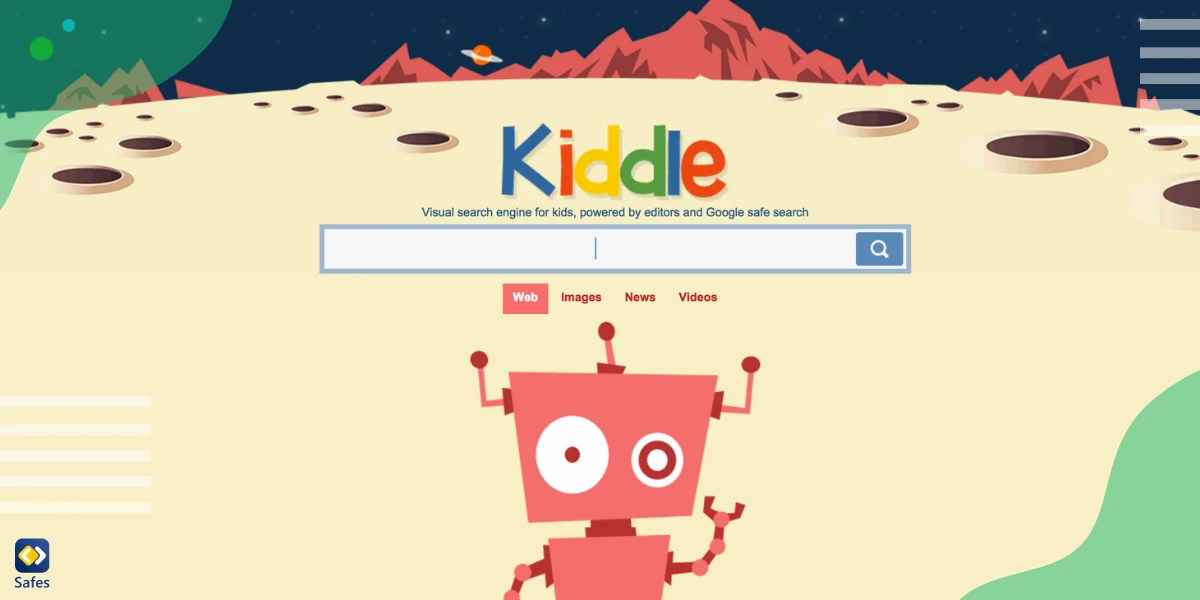 As a parent, you have the authority and responsibility to control what your child sees and does online, so make use of these tools and have those important conversations with your kiddo about internet safety.
Conclusion: Is Imgur Safe?
Keeping your child safe online requires a combination of parental control and communication. Safes parental control app is a handy tool that can help you protect your kid from harmful websites and apps. However, setting guidelines, openly communicating with your children, and monitoring their online activities are also essential.
Now that you have read this blog post, it's time to ask yourself again, "Is Imgur safe?" And if you believe not, consider using more kid-friendly platforms such as Kiddle or KidzSearch, or blocking it using Safes. You and your child can create a safer and more enjoyable online experience by working together.