Social media are pretty popular among children. According to Common Sense, 2 out of 3 start using social media by the time they are 14. But is social media safe for youth? Social media is not entirely safe for kids. That's why major social networking sites such as Facebook, Instagram, and Twitter require users to be 13 years old or older. Children's desire for posting, liking, commenting, and sharing has propelled developers to make safe social media for kids. Whether you have a child under 13 who wishes to join kids' social media or a child above 13 who uses regular social media, this article will tell you how to sustain your child's safety on social media. 
In this article, we will give you a heads up about the safety risks of kids using social media, introduce five tailormade safe social media for kids, and instruct you on how to keep your child safe on social media.

Risks of Social Media for Kids
Social media risks do not just apply to children. Adults, too, are troubled by harassers, stalkers, cyberbullies, hackers, etc. However, children are more vulnerable to these risks because they usually don't have the experience and knowledge to protect themselves. Therefore, as a parent, you need to educate yourself on how to keep your child safe on social media.

In the following, read about different areas of social media that can threaten your child's safety.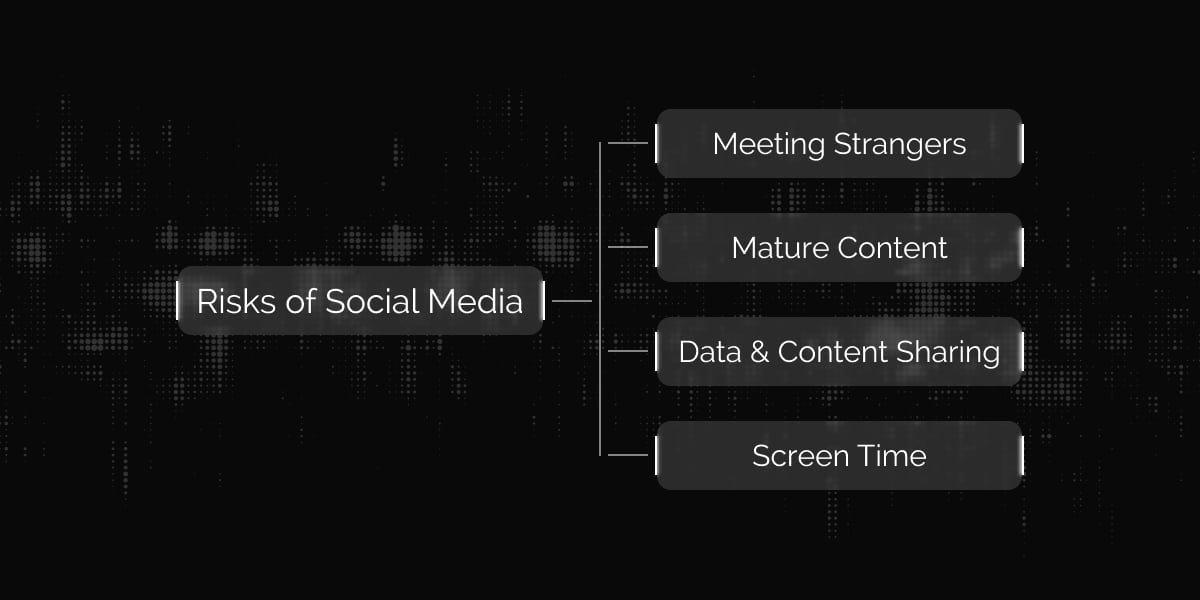 Meeting Strangers
Is social media safe for youth to make friends? On regular social media like Facebook, anyone can view your social media account, send friend requests, and chat with you unless you change the privacy settings (read our article on how to make Facebook safe for your child). People with wrong intentions may target your child to abuse, groom, cyberbully, or perform identity theft using these features. Hackers and phishers may also take their chances to steal your child's personal information. 
Mature Content
Most users on social media are adults; therefore, the content they share is mature. Part _if not most_ of the content your child sees may not be appropriate for their age. Social media platforms regulate the content users share. Therefore, it's not likely your child sees pornography or extremely violent pictures and videos. However, your child might read or see distressing articles, news, and videos. They may also stumble upon false news and religious or political propaganda. 
Data & Content Sharing
Some of the data that your child shares on social media, although it may not look like it, can put your child in danger. Some examples include emails, addresses, phone numbers, and account credentials. Also, your child might share content that jeopardizes their or someone else's character, such as pictures and videos of people in improper situations or with indecent clothing. 
Screen Time
Children enjoy using social media. According to Common Sense, they spend 1:10 hours daily on social media. However, children have trouble managing their screen time _the time they spend using social media. Social media seem to engross children. If children's screen time remains unmonitored, it can lead to screen addiction. 
5 Safe Social Media for Kids
Children's inclination to use social media resulted in the creation of social media specifically designed for kids. Parents and moderators monitor these platforms. They have fortified privacy and security options and appealing user interfaces for children. Most of these social media target children below 13 who cannot use regular platforms. However, teenagers may also use them. 
In the following, read about five of the most popular safe social media for kids. 
Grom Social
On Grom Social, children can share text, pictures, and videos. A team of moderators weed out inappropriate content, including posts with strong or abusive language. To join the platform, children need their parents' approval. Parents receive activity reports from Grom Social and can monitor their children using a companion app. Parents are the only adults who can view children's posts on Grom Social. 
PopJam
On PopJam, children can play games and create art besides sharing content. Children can only send messages to their contacts, who both follow each other. Children of different ages can join PopJam; however, young people below 13 need a guardian's approval. PopJam has special rules for posting. Children can only post between 6 am to 11 pm. They cannot post pictures that reveal other people's information or identity. A team of moderators checks children's content 24/7. 
GoBubble
GoBubble stands out among other safe social media apps for tweens and children because only schools can sign up school children with parental permission. GoBubble is an ad-free space for children to share content and help each other with their homework. Moderators check all content before it is published. Moderators remove inappropriate texts, pictures, videos, audio, and even emojis. 
PlayKids Talk
PlayKids Talk is a cartoonish 'kid-friendly' social media for younger children. This platform allows children to share content with friends and family, read books, watch cartoons, and play games. Users on PlayKids Talk are age-verified, meaning that adults cannot join this platform. Parents can monitor all the content their children share and manage every aspect of their profile, including authorizing children's access to the microphone and camera. 
Spotlite
On top of letting children enjoy sharing content, Spotlite aims to teach children the etiquette of using social media. That's why it often shows tips that invite children to be respectful, positive, and considerate. Children's content on Spotlite is only shown to their contacts and is monitored by moderators. Contents need to be approved by parents beforehand. Children below 13 need their parent's permission to join Spotlite.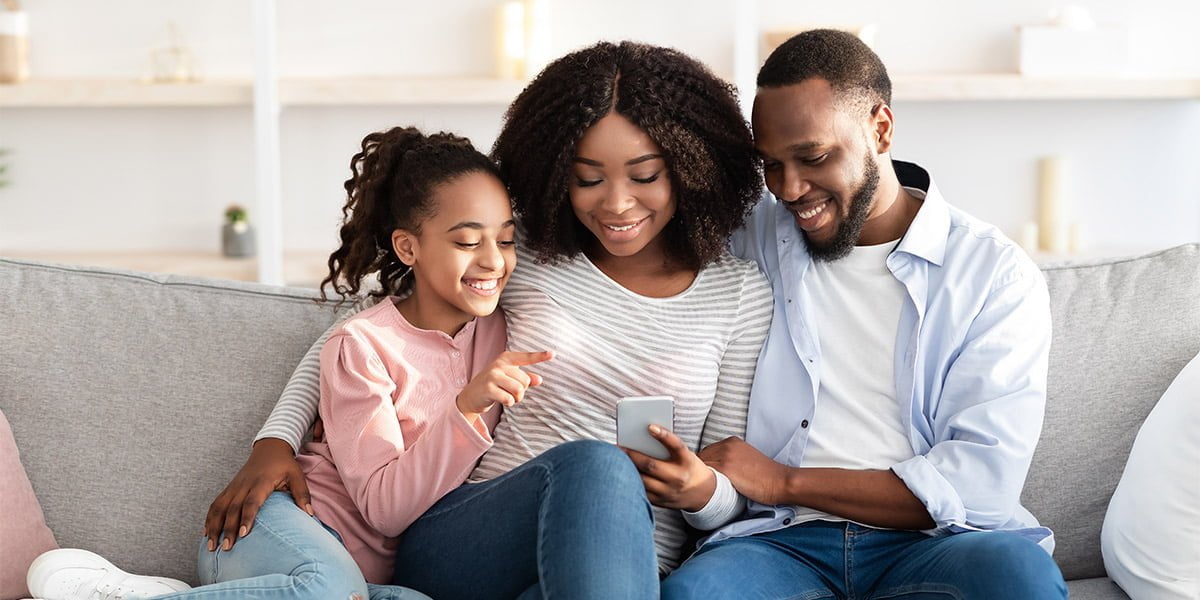 The Strategy to Make Social Media Safer for Children
Your child can use regular social media platforms as they turn 13. However, they may not yet be ready to take care of their online safety on social media. For this reason, use the tips below to help your child stay safe on social media. 
Educate Yourself on the Digital World
To be able to help your child protect themselves on social media, you need first to gain general knowledge about how they work. Research the safety risks of social media and the health risks of excessive screen time. In an article, we discussed the health risks of screen addiction for children and how to avoid them. 
Have an Open Talk with Your Child
Talk to your child about the risks they're exposed to on social media. Remind them not to share private data or improper pictures and videos. Ask them to report to you any time they receive suspicious messages. Warn them against links, files, and chat requests from strangers. 
Check the Privacy Settings
Social media platforms do not have parental control settings. However, users can modify privacy settings to make social media more suitable for themselves. You can use these settings to limit who can view your child's account, information, and content. You can specify the people who your child can interact with. 
Monitor Your Child's Social Media Activity
To keep your kid safe, we suggest joining the social media that your child uses to monitor their online activities. Add them as a friend or follower to see the content they share. If you don't want or can't join social media, at least review your child's privacy settings to make sure everything is in place. 
Control Your Child's Social Media Use
According to OSF Healthcare, the safe limit for children's screen time is 2 hours daily. If your child is overusing social media, you should stop them. You can use the Safes app to track how much time your child spends on social media and if needed, limit or block them.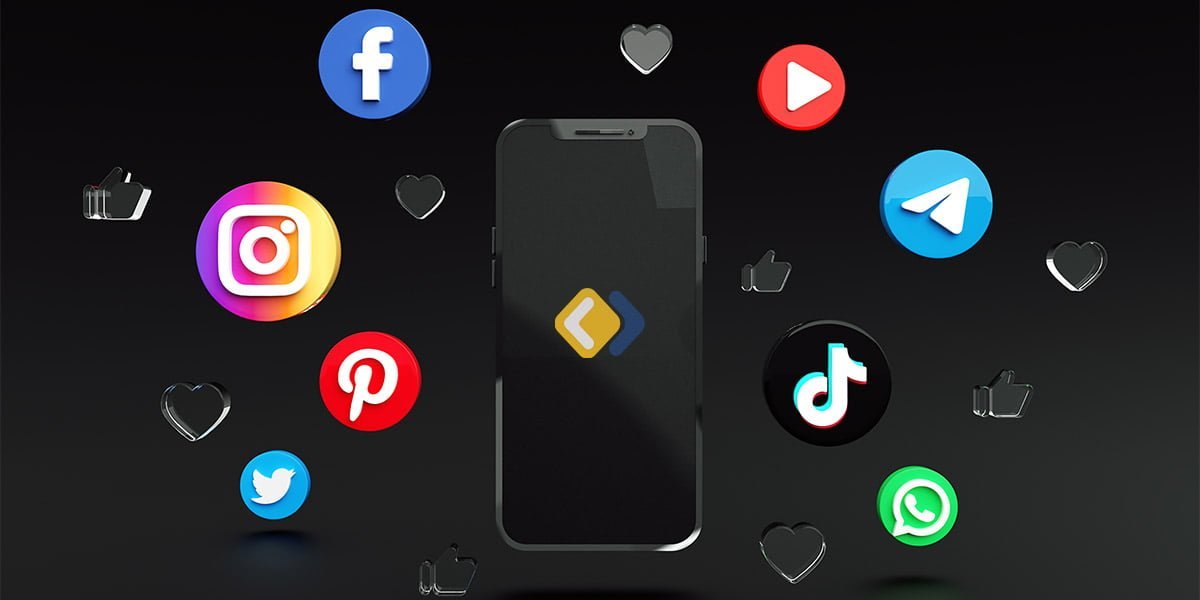 How Can Safes Make Social Media Safer for Kids
Safes is a parental control app with screen time monitoring features that can save your child from the health risks of excessive screen time and screen addiction. Using Safes, you can monitor, limit, or block the social media apps/websites that your child uses. In the following, we'll briefly describe Safes' screen time features. 
Screen Time Features of Safe
Safes send you daily, weekly, and monthly reports of what apps your child has used for how long. Using the reports you receive, you can tell if your child is overusing social media apps. Then you can set screen time limits on them. When your child reaches the daily limit, the apps will stop working. 
To make screen monitoring more straightforward for you, Safes offers you screen time schedules and profiles. Using these features, you can create tailored screen time plans for weekdays and special days of the calendar, such as holidays. You may want to let your child use social media apps longer on weekends and holidays. 
Using the geofence feature, you can create screen time limits for social media apps based on your child's geographical location. For example, you can allow social media apps at home but not at school. 
Stop your child from using social media at the dinner table with the instant block feature. Using this feature, all apps on your child's phone will stop working. Their phone will be unusable except for making calls and sending SMS. Similarly, you can use the bedtime mode to pause your child's phone at a specific time at night. Your child won't stay up using social media anymore. 
If you have a below 13 child whom you want to stop from accessing regular social media, you can block social media apps and websites on their devices. 
Concluding Safe Social Media for Kids 
Social media pose risks for children and adults alike. However, children are more vulnerable to these risks. For this reason, major social media sites don't let children below 18 use their services. Since children under 13 also like to use social media, safe social media for children have been introduced. However, children above 13 who use regular social media are still at risk.
Using the strategies explained in this article, you can help your child keep themselves and their data safe on social media. With the Safes parental control app, you can protect children's health by stopping them from spending too much time on social media.