Since TikTok took the world by storm, users of all ages started creating content on the platform. But even though the app's users are required to be over 13 years old, we all know users who are younger. Some parents might not be comfortable with what their teenage children experience on this platform and want to know how they can keep kids safe on TikTok.
The content-creating platform has raised questions about how appropriate the content it hosts is for children who, for better or worse, make up a large portion of its users. The safety of TikTok depends on a few different factors, such as how its algorithm works, what content is created, and who's allowed on the platform. And if the answer to "Is there adult content on TikTok" is yes, what can we do about it?
What is TikTok?
TikTok is a short-form video hosting platform where users can post their videos ranging from 15 seconds to 10 minutes. The platform was first introduced worldwide in 2018, though it existed in another form in China since 2016. Since it was first introduced, it grew rapidly in popularity, surpassing many big industry brands such as Zoom and Google.
The videos on TikTok are in different genres ranging from prank videos to dancing. Using the app, your child is able to edit videos before they post them online. The videos can be liked and people can leave comments. In fact, "likes" are an important currency on social media platforms like TikTok, since they fuel a large part of content creation.
The app has a "For You" feature. When your child visits this part of the app, TikTok shows them new content. TikTok's algorithm chooses content for your child based on the previous content they've interacted with, liked, or searched. The difference between TikTok and other social media platforms is that its algorithm doesn't favor content that has been liked by others. So, your child will see new content all the time, and their own content has just as much a chance of being seen by someone as a TikTok star.
Why is TikTok Popular with Kids?
TikTok is popular with many kids and mentioning its cons to your child won't change their mind. This is because it's not the platform itself that kids love, but rather the social interaction that it brings about. In a world where children are used to finding friends and making interaction online, it's hard for them to stay out of TikTok. Especially, when their friends talk about the videos that they've seen on TikTok, or talk using slang they've learned, and your child feels left out. It's hard for a child to be left out of their group of friends and not have the same experiences.
Is TikTok Safe for Kids?
Unfortunately, when one wants to talk about the dangers of the combination of TikTok and teens, it's not a matter of talking about hypothetical situations. Some of the damage has already been done.
1- Spreading Misinformation
Many TikTok videos act as educational ones and those that don't might spread information that users don't know the truth of. Like many other social media platforms misinformation spreads like wildfire on TikTok. And swimming through this pool of misinformation requires your child to have digital literacy; something adults still struggle with. It's easy to get children to believe something untrue, especially if it's coming from TikTok influencers who are already figures of authority for children.
2- Fear of Missing Out
The trends and challenges that have become popular throughout recent years range from funny to dangerous, sometimes a bit of both. Fear of missing out (FOMO) fuels children's motivation for copying what others do. Unfortunately, the dark side of FOMO leads to the challenges that have proven to be dangerous, even fatal for children. Challenges like "The Fire Challenge" or "The Tide Pod Challenge" are extremely dangerous and there have been reports of teenagers hurting themselves while doing them.
Also, the ideal that is shown on social media, can be distressing for many children, especially teenagers who want to fit in the group of their peers. The platform can construct an ideal version of your child in their mind, with a specific body or a certain financial background at the forefront of what they want to have. And when they can't achieve their unrealistic goals, their mental health will be affected.
3- Shows Inappropriate Content
Social media apps like TikTok but safer are those that have better filters for inappropriate content. The "For You" content that TikTok shows to your child is based on an algorithm. This algorithm bases its suggestion on your child's previous interactions with content, what they've liked and disliked, and what categories of content they've shown interest towards. The problem is that your child sees adult content on TikTok which isn't suggested based on their age. Also, since TikTok doesn't need a login account to watch videos, anybody with a link to an inappropriate video can see it.
4- Dangers of Predators
TikTok has a great number of child users; users who are below 18 years old. The dark truth is that where there are a lot of children, you can expect a predator. Because of the nature of TikTok, predators can easily message your child, leave comments, and practically "groom" them. Although there's not a huge chance of this happening, even the possibility can be scary.
How Do I Make TikTok Safe for My Child?
TikTok may not be inherently dangerous but it's always best for parents to know what's going on in their child's TikTok account. It's always best to have parental controls since sometimes your child doesn't know what's best for them. To gain access to parental controls, you can either have a go at TikTok's parental control settings or use a third-party parental control app.
How Do You Put Parental Controls on TikTok
Parental control settings on TikTok need you to enable Restriction Mode or Family Pairing. To do this you have to follow the steps below. If you don't have TikTok, you'll have to download it first.
Open your TikTok app > Tap "Me" in the bottom bar
Tap the three horizontal dots at the upper right corner
After you enter the "Privacy and Safety" menu, go to Digital Wellbeing > Family Pairing
TikTok will ask you whether you are a parent or a teen. Choose "Parent"
After you tap "Continue" a QR code will be presented
Now, open your child's device and follow the first three steps. Choose "Teen"
Scan the QR code showing on your phone with your child's phone
After you tap "Link Accounts", you'll be able to set the security setting on your child's TikTok account.
The three settings that you can change as a parent can be changed without enabling Family Pairing as well. The problem is that children can easily reverse your changes. That's why enabling Family Pairing with a QR code is the safest way to go. Now you have enabled parental controls on TikTok on iPhone or Android systems.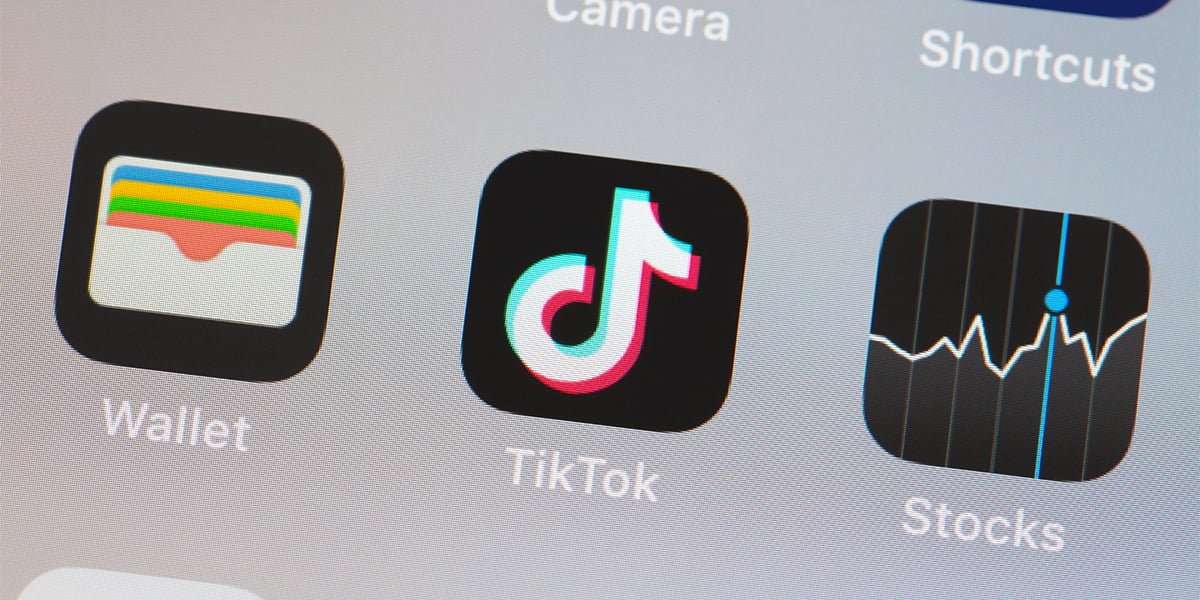 Screen Time Management on TikTok
One of the settings you now have access to on TikTok is screen time management. This allows you to decide how much time your child can spend on the app. Here's how to use it.
Open TikTok and tap "Me" at the lower right corner
Tap the three dots at the upper right corner
In "Privacy and Settings", go to the "General" section, tap "Digital Wellbeing"
Select "Screen time management" and set up the time limit.
After you are done tap on "Set Up Screen Time Management" and enter a PIN that your child doesn't know
After you're done, your child's screen time on TikTok will be limited and if they want to continue using TikTok they'll have to know the PIN you entered.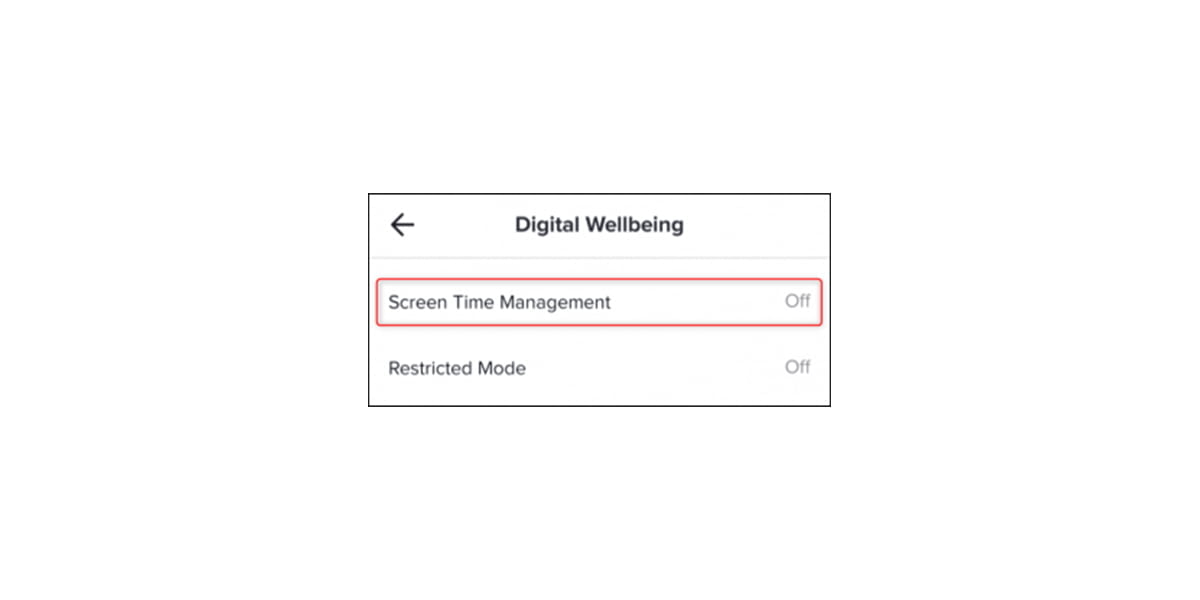 Activating Restricted Mode
Restricted Mode filters out any inappropriate content. Though it's worth pointing out that what is deemed inappropriate won't always be filtered by this feature. But it's improved the more people report content they deem inappropriate.
To turn on this feature you simply need to follow the first three steps of turning on Screen Time Management on TikTok. Instead of selecting "Screen Time Management" select Restricted Mode. You're asked to provide a PIN so your child can't turn it off without entering your code.
Turning Off DMs on TikTok
Direct Messages (DMs) can be turned off by parents who have linked their accounts to their child's. Although, TikTok now automatically turns off DMs for users under 16 by default.
To turn off DMs:
Tap on the "Me" page on TikTok
Select "Settings" and then tap "Privacy and Safety"
Now tap "Who Can Send You Direct Messages"
Now you can decide who can send messages to your child; Everyone, Friends, or No One?
How to Block TikTok on Phones
Using third-party parental control apps like Safes have a number of advantages. First, they have features that work not only for TikTok but for other social media platforms, as well as other apps and games in general. After all, TikTok isn't the only app that needs parental supervision, so why stop there?
Secondly, parental control apps can even work on TikTok much more efficiently than TikTok's own parental control settings. A parental control app like Safes can allow you to help your child maneuver the dangers of the digital world unharmed. Here are a few of Safes's features:
You can check how much time your child has spent on each app through Safes
Safes lets you set a screen time limit for any app you want including TikTok
Safes allows you to block certain apps for specific intervals
You can use Safes to schedule the specific times and exceptions for using each app
Safes allows you access to parental control settings beyond what you can imagine. You may first hear about Safes's features and pricing and decide to get it to control your child's TikTok, but as you explore the features the app provides, you'll be more convinced that you have the ultimate parental control option in your hands. Safes is available on iOS, Android, and through a web panel.
In 2023, TikTok added new features to Family Pairing. Here's what's new:
Custom daily screen time limits: Caregivers will be able to utilize Family Pairing to personalize their teen's daily screen time restriction, including setting various time limits for different days of the week, offering families more options for matching screen time to school schedules, vacation breaks, or family travel.
Screen time dashboard: A screen time dashboard that shows time spent on the app, the number of times TikTok was accessed, and a breakdown of total time spent during the day and night has been added to Family Pairing.
Mute notifications: Notifications keep us connected, but there are moments when we need to be undisturbed. There's a new feature that allows parents to create a schedule for their adolescents to silence alerts. Push notifications are already deactivated for accounts aged 13-15 beginning at 9 p.m. and for accounts aged 16-17 beginning at 10 p.m.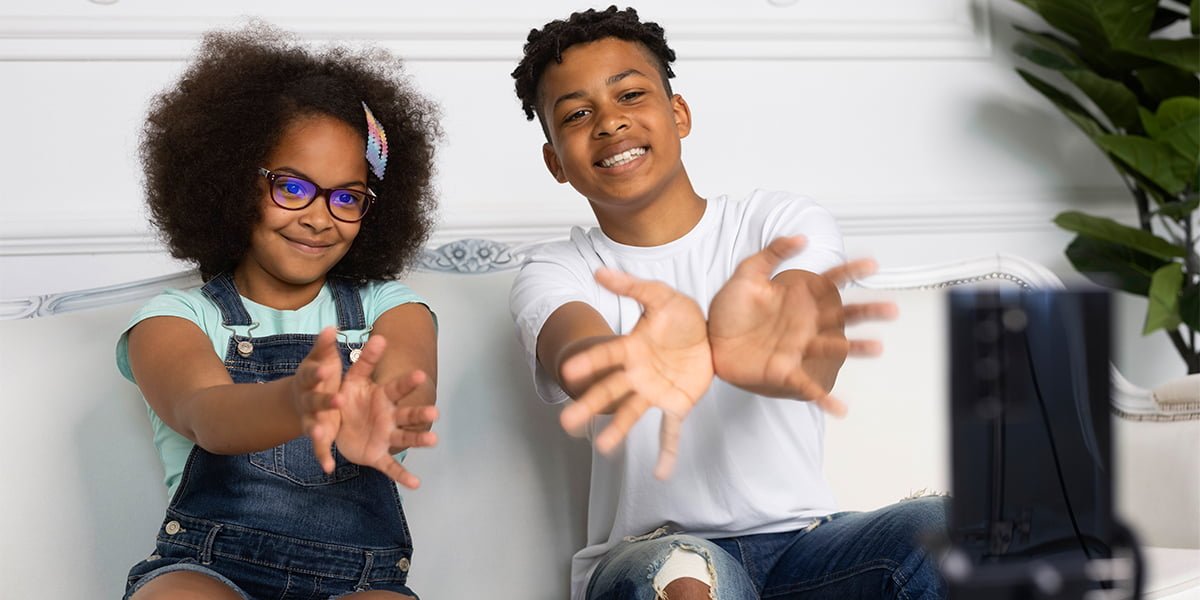 The Best Way to Keep Kids Safe on TikTok
The truth is that TikTok's parental controls are great but not nearly enough. There are too many ways for children to come across inappropriate content, which defeats the purpose of parental control in the first place. Third-party parental control apps such as Safes can keep kids safe on the web whether they are using streaming services or checking out the latest videos of TikTok stars. Although, since third-party apps don't have access to the DMs and videos your child sees on TikTok, it's best to use TikTok's parental controls and Safes side by side.
Frequently Asked Questions
We've compiled a list of questions and answers to help provide more information on the topic we discussed. If you have any more questions, please don't hesitate to contact us. We'd be happy to help!
Does Safes work on my child's phone when they go to school?
Yes. You can even use features such as GeoFence to block apps like TikTok from being used while they're in school, or block apps entirely during school hours. On the other hand, if your child's school uses Safes Schools, that's already taken care of. Safes Schools is a version of Safes designed exclusively for school officials such as teachers to monitor their students.
Does Safes have access to my child's DMs on TikTok?
No. Safes can notify you if any inappropriate keywords are used in your child's text messages, or in their web searches. But Safes can't tell you about what your child types on TikTok. So, you won't be able to know if they are sending inappropriate messages through TikTok or if they are searching for inappropriate keywords in the app.
Can I use TikTok's parental control settings and Safes at the same time?
Yes. The two don't interfere with each other. The only feature that both are capable of doing is limiting your child's screen time on TikTok. Other than that, the features that each provide are unique and you're better off using both simultaneously.
What was the "Tide Pod Challenge" on TikTok?
After the internet meme concerning eating Tide Pods surged in popularity, a challenge was issued in social media platforms such as TikTok. In this challenge, people who were usually teenagers, would eat Tide Pods as a joke. This challenge went on for a while even after the dangers of eating laundry pods were heavily publicized.
What is the kid version of TikTok called?
TikTok doesn't allow users under 13 years old to join. However, Zigazoo is a short-form video hosting platform made specifically for kids. It is a kidSAFE COPPA Certified app created with a particular focus on Gen-Z.