One of the latest advancements in AI technology is ChatGPT, an AI writing assistant that can generate content in a matter of seconds. While it's a great tool for adults, many parents wonder if it's safe for their children to use. In this blog post, we'll be discussing the safety of ChatGPT for kids and providing a comprehensive guide for parents on online safety. We'll cover everything from potential risks to safety tips and guidelines for responsible online behavior. So, if you're a parent who wonders, "Is ChatGPT safe for kids to use?" keep reading!
What Is ChatGPT?
ChatGPT is an AI-powered chatbot developed by OpenAI that uses the GPT (Generative Pre-trained Transformer) language model to generate human-like responses to user inputs. The GPT model is pre-trained on a large corpus of text data and fine-tuned on specific tasks to improve its response quality.
ChatGPT is attractive to children and parents because of its natural language processing capabilities, which enable it to understand and respond to user inputs in a conversational manner. It can answer questions, provide information, tell jokes, and even assist with homework.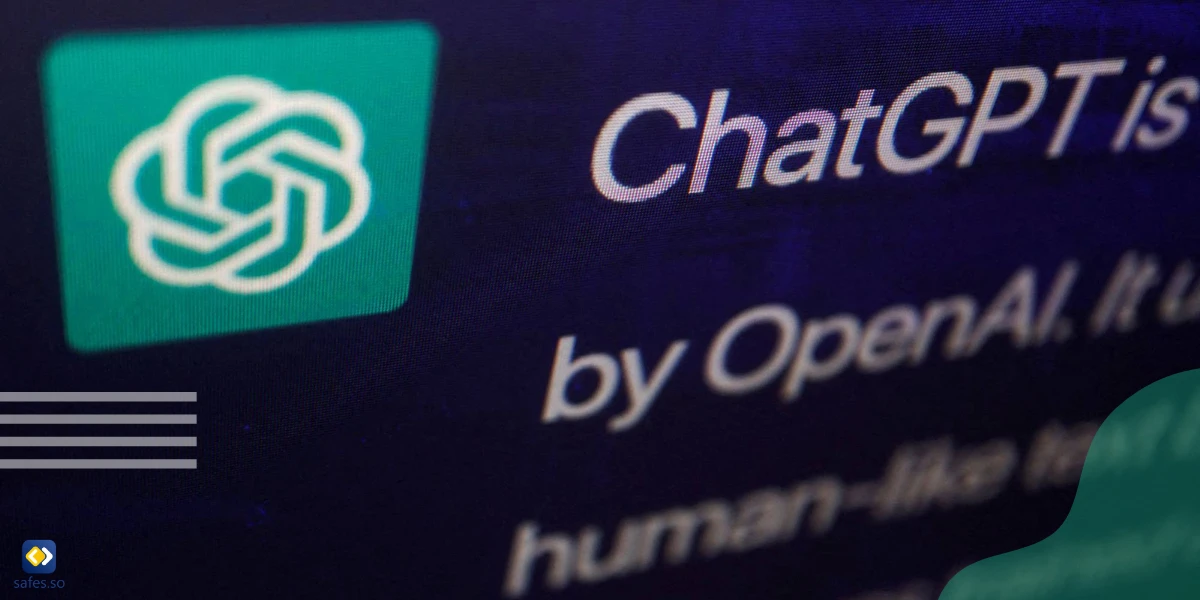 Safety Concerns with ChatGPT
While ChatGPT is a useful tool for children, there are potential risks associated with its use. One major risk is exposure to inappropriate content, as AI generates responses based on user input, and some responses may not be age-appropriate.
Parents may also have concerns about their children's privacy and security on ChatGPT (as Italy banned ChatGPT for the same reason). It's important to note that ChatGPT is designed to protect user privacy and security, and personal information is not shared with third parties. However, parents should monitor their children's use of ChatGPT and ensure they are not sharing personal information or engaging in inappropriate conversations.
Moreover, it is worth noting that while ChatGPT is designed to provide accurate information, it may not always be 100% reliable. So, parents should remind children to double-check the responses they get from ChatGPT with reliable sources.
To address these concerns, it's crucial to have open and honest conversations about online safety and to set clear boundaries and guidelines for children's use of ChatGPT. While there are potential risks associated with its use, ChatGPT can be safe for children as long as proper precautions are taken.
Measures Taken by ChatGPT to Ensure Child Safety
According to ChatGPT's terms of use, you must be at least 13 years old to use their services. Moreover, users below 18 years old need a parent or guardian's permission to join the platform. However, ChatGPT doesn't verify users' age when signing up. That means younger children can use ChatGPT by faking their ages. So, it's up to parents and guardians to supervise their kids' ChatGPT use.
On top of that, ChatGPT collects information about users and shares them with third parties for purposes such as personalized advertising. This is basically a security concern because it can compromise children's personal information, such as their name, age, and location, which could be used for malicious purposes.
Putting these security flaws aside, ChatGPT does have some safety measures for children. For example, after specifying the child's age, ChatGPT gives age-appropriate responses tailored to the children's level of understanding.
Secondly, ChatGPT has built-in safety features that scan conversations for any potentially harmful or illegal content. So, it won't give responses that can inspire children to do dangerous or illegal activities.
Tips for Parents to Ensure Their Children's Safety on ChatGPT
To help children use ChatGPT safely, you, as a parent, can take the following practical steps:
Monitor your child's use of ChatGPT by having open conversations about what they're doing online.
Teach your child about online safety, including the importance of not sharing personal information with strangers.
Set up parental controls on the device used to access ChatGPT to monitor or limit children's access.
Encourage children to use ChatGPT in a public area of the home where parents can keep an eye on what they're doing.
Remind children that ChatGPT is an AI language model and not a real person and that they should not share personal information or engage in inappropriate conversations.
Discuss with children the importance of responsible use of technology and the potential risks associated with using AI chatbots.
Remind children that ChatGPT's responses may not be 100% accurate, and they should always double-check critical information with reliable resources.
These measures can help ensure your child has a safe and positive experience using ChatGPT. It's also crucial for parents to communicate openly with their children about online safety and encourage them to speak up if they encounter any issues or concerns.
How Can Safes Sustain Your Child's Safety Online? 
The Safes parental control app offers a range of features to protect children from harmful apps or websites. The app allows parents to block inappropriate content, limit screen time, and monitor their child's online activity.
If you find ChatGPT harmful to your child or want to stop kids younger than 13 from accessing it, you can easily block it on their phones, tablets, or computers. This can be done through the app's website blocking feature or by setting up a custom block list.
Additionally, the app provides real-time alerts to parents when their child tries to access blocked content or apps. So, you're always one step ahead in protecting your child from digital risks.

By using the Safes parental control app, you can have peace of mind knowing that your child is protected from online dangers. Try it now on your Android or iOS devices. Find more information about how to install and use Safes on these links below:
Conclusion: Is ChatGPT Safe for Kids?
In conclusion, ChatGPT is a safe platform for kids to interact with, given its advanced natural language processing capabilities and age-appropriate responses. While potential risks are associated with children using ChatGPT, parents can address these concerns through open communication and monitoring. ChatGPT also implements safety measures such as moderation and privacy protection. To ensure their children's safety, parents can use parental control apps like Safes to protect them from harmful apps or websites and block ChatGPT if necessary. Therefore, with proper guidance, ChatGPT can be a fun and safe tool for kids to learn and explore their interests. The answer is, ChatGPT is safe.