It seems like beauty has turned into a necessity in this day and time. We try so hard to look nice no matter what. From wearing the trendiest outfit to going on one of those extreme diets just to look skinny, the desire to conform to beauty standards can almost be found in every single human being. It used to be indirect; people tried to deny the presence of such desire. But now, it has taken a more straightforward form with TrueRateMe, a subreddit where people share their photos, allowing other people to rate their appearances accordingly.
What Is TrueRateMe?
TrueRateMe is a subreddit created in 2017 in response to similar subreddits like rateme, which was said to have a subjective look when it came to evaluating people's level of beauty. Adopting a more rigid rating scale, TrueRateMe claims to be very precise about how other people's looks are judged. The idea is that people post a photo of their faces and ask others to rate them. Other users leave comments that contain a number ranging from 0 to 10, with 0 being the weakest and 10 the most unattainable extreme. There are also moderators that ensure people don't sugarcoat or give unrealistic scores by giving warnings or banning the users who do so.
The moderating procedure, however, has been judged by many as being run by incels. Two months after the creation of the subreddit, Redditor /u/CuckKiller2017, who claimed to be a former moderator of TrueRateMe, posted several times in different forums, claiming that the whole objective of this subreddit is to make women believe that they're not beautiful enough.
What is the truth, and if that's what this subreddit is doing to women, why do they so eagerly take part in it?
The Origins
Where does the idea of TrueRateMe stem from? The curiosity to know how other people perceive us is as old as human beings exist. We want to know how intelligent they think we are, how attractive, or just how fun and outgoing. Why? Because we can't see ourselves with our own eyes. We often have to use a mirror for that, and we can't trust what it shows us. So, we rely on other people to tell us how we look. That's why we become so happy when someone tells us that we've lost weight. They probably know it better, right?
Another reason is that we often think our perception of self is biased. We think that we are fatter than we look, or our nose is bigger than what we see in the mirror; or the other way around. We need a judge, or several in our case, to bless us with the truth.
The Influence of TrueRateMe on Children
Exposing yourself to other people's keen observation to evaluate you is not without benefits. Sometimes, it can give you insight into an aspect that you've overlooked in some way. It can provide you with chances of introspection, giving you the opportunity to fix your faulty parts. But that's not the whole story.
People are subjective beings, and they judge a matter based on many factors, such as imposed social norms, experiences, and personal preferences. There are also ill-intentioned people everywhere who will use such exposure as a chance to bring other people down.
On top of that, when it comes to evaluating someone's looks and appearance, it seems like the whole thing becomes pointless. People are born with certain facial characteristics, and without resorting to expensive and dangerous cosmetic surgeries, there is usually no major way to change that.
In such a case, this curiosity seems to do more harm than good – curiosity killed the cat, as wise people say. Children are oftentimes more pressured by the need to be accepted both physically and emotionally. They want to be popular, and they want to look good. Additionally, most of them have free access to the internet. What will happen if they find their way to this subreddit and post their photo in an attempt to get a sense of how other people think they look? Two things can happen: Either they get a score below their expectation, which will lead to disappointment and depression. Over time, they will become very self-aware and feel unworthy of love and appreciation. It takes years of therapy to resolve the issues developed because somebody told you that you're ugly when you were just a kid.
Another possibility is that they get a score above their expectations. This can lead to the development of vanity and ego and teach the child to think that looks matter the most. Not only will it put the child in a vicious cycle of trying to gain more acceptance, but it will also strain their personal relationships.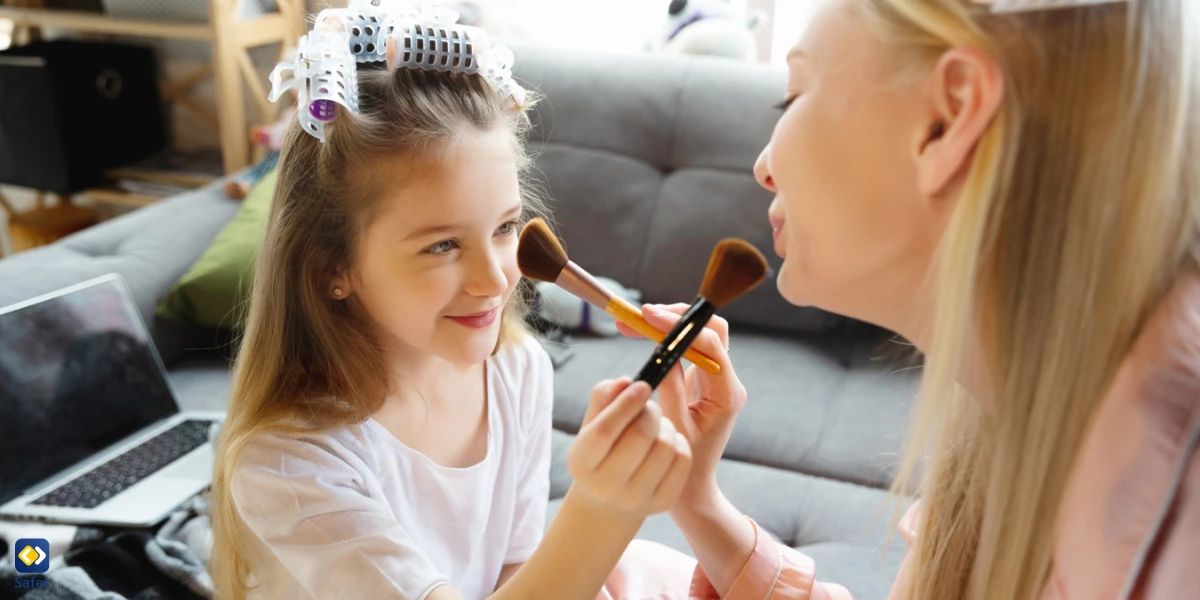 Protecting Children
As parents, we need to be proactive in protecting our children from becoming entangled in these trends of beauty contests. The internet is a useful resource, but it can also be dangerous for kids. Being as involved in their digital lives as possible is essential for keeping them safe. This doesn't mean that you should spy on them or deprive them of privacy. It mostly means that you should monitor their activities and provide a safe space for them where they can have certain freedoms.
Also, our children must know that looks aren't everything and that people's perception of beauty is relative. It's easier said than done – because looks do matter, they're just not the key factor in determining one's worth. It could take years of effort and a lot of self-correction for parents to be able to help their children internalize this fact.
Another crucial thing that children should learn about is the value of boundaries. A person's looks are personal, and people shouldn't just blurt out opinions about them. It might come out as a simple innocent observation, but it's a rather disrespectful behavior and can damage children's self-image. Teaching children to set boundaries against inconsiderate comments can help protect them from harm.
Last Word
TrueRateMe might seem like a fun way to evaluate your appearance and in some cases, may be harmless for adults. For children though, it can be way more than that. Childhood is a precious time for encountering materials that nurture their skills and benefit their mental well-being. Therefore, this manifestation of beauty and competition to reach imposed standards can be delayed to a time when they're more mentally prepared for it.