Kids' use of messaging apps is among the most critical concerns of parents because kids are vulnerable to harassers and predators online. For this reason, most messaging apps restrict users below 13 years old from registering and using their services. However, this doesn't stop children younger than 13 from wanting to use messaging apps. That's why some developers have created some of the best kids' messenger apps on the market.
Here, we'll discuss what risks your child is exposed to on regular messaging apps, what makes an app safe for kids, the best messaging apps for kids, and how to maximize your child's safety.
What Dangers are Children Exposed to on Messaging apps?
Before answering the question "What is the best free app messenger for kids?", let's see what can threaten children's safety on these apps. Messaging apps allow people to chat, make calls, and share data online. Apps like WhatsApp and Telegram allow strangers to contact you using your phone number or user ID. While most adults almost always welcome this feature, it acts as a safety risk for children. People with evil intentions may approach children using this feature, trying to:
Groom Children
Sexually Harass Children
Cyberbully Children
Hack Children's Devices
Steal Children's Personal Data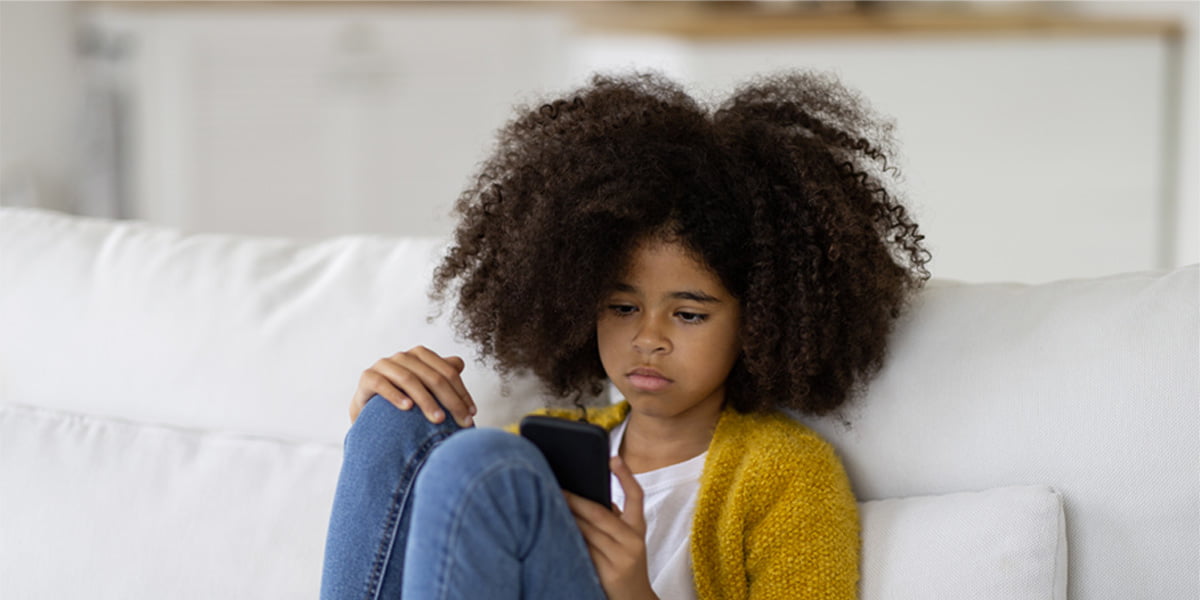 What Is the Best Free Messaging App for Kids?
Most messaging apps and social media platforms are restricted to those below 13 years of age. However, according to Common Sense Media, 28% of children start using them before 13. Although some children fake their age to use these services, there are messaging apps specially designed for children under 13.
The best kid-friendly messenger apps on Android and iOS restrict the people your child can chat with to those you allow. You are given access to read messages and block contacts. Also, children cannot remove messages or hide them from you.
Since kids' messaging apps don't require a SIM card, you can use them as a tool to make audio or video calls with your child wherever there is a Wi-Fi connection without worrying about your child receiving calls from strangers.
Below you can find which messaging apps are best for kids.
Messenger Kids
Messenger Kids is one of the best kid-friendly messenger apps for iOS and Android devices by Meta Platforms (Formerly Facebook). This Facebook Messenger app is free and its primary audience is children between 6-12 years old. There would be no reason for older children to use Messenger Kids since they can use Messenger, another app created by Meta Platforms.
With this app, your child can only send messages or make audio/video calls with their family and friends (which you should first approve). You can constantly monitor the contact list and messages. Your child can't delete or hide messages. Although moderators check the content of messages, your child can also report messages they find questionable to you.
JusTalk Kids
JusTalk Kids is a free video chat app on Android and iOS devices designed for children between 6-12. It has a very 'kid-friendly' interface allowing children to doodle or draw while chatting. On JusTalk Kids, your child would only be able to receive audio or video calls from people you have already approved. You can view your child's messages, and if you think someone is sending them inappropriate messages, you can block the sender.
Caribu
Caribu is a comprehensive communication app for kids on Android and iOS devices. With Caribu, your child can video call their friends. In addition to talking, they can play a collaborative game, draw on the screen, or read an e-book with them. Caribu is a safe messaging app for kids because people can only be added through an invite link.
Caribu comes in a free version. However, you need to pay a subscription fee to access the unlimited version.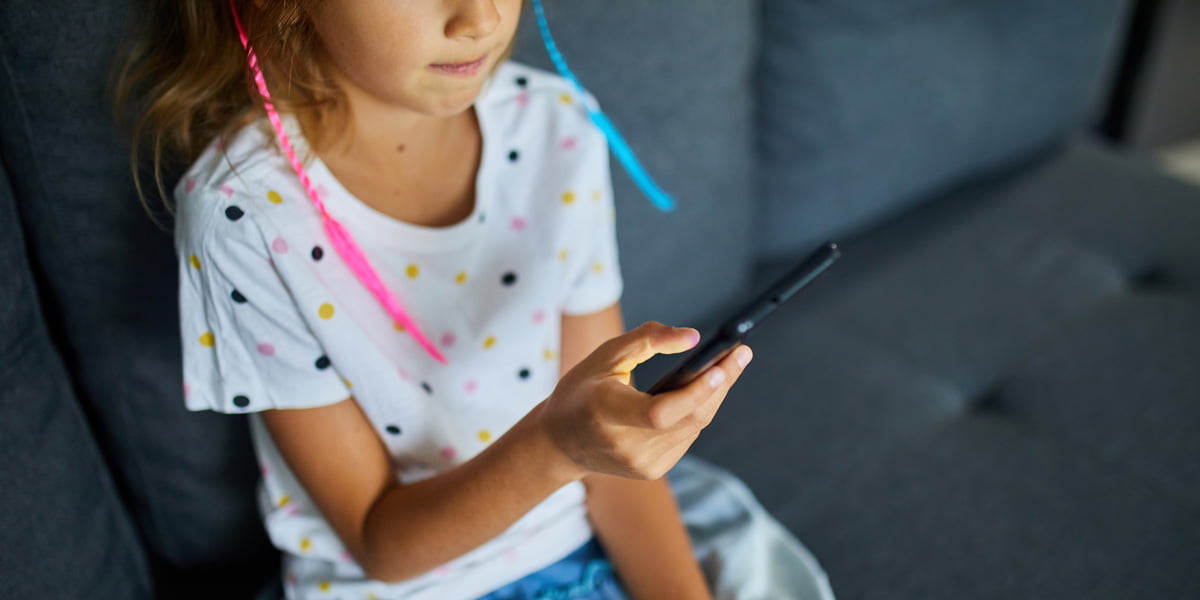 What Messaging Apps Are Unsafe for Your Kid
An example of an unsafe messaging app for kids is the Kik messenger app. What makes a messaging app unsafe for children are features that most adults enjoy, benefit from, or depend on. These features include:
Group Chat
Chat with Strangers
Disappearing Messages
Location Sharing
Phone Number Sharing
Channels
In the following, we'll explain why these features are unsafe for your child and why the best kids' messaging apps lack such features.
Group Chat
When children join a group chat, they'll be able to interact with any member of the group. They may receive adult content, malware, or messages from dangerous people. However, some more kid-friendly apps give users specific privacy options to, for example, restrict being invited to groups.
Chat With Strangers
Most messaging apps allow chatting with total strangers by sharing user IDs, phone numbers, or emails. Most apps have the option to restrict chat requests from strangers or block spam messages.
Disappearing Messages
With disappearing messages, you may send or receive messages that can later be removed by you or automatically after a particular time. With this feature, your child may send/receive dangerous messages which you cannot track.
Location Sharing
Apps such as WhatsApp allow users to share locations or live locations with other users. These fantastic features, however, may put young children at risk.
Phone Number Sharing
In some cases, users of messaging apps can access other users' phone numbers. For example, on WhatsApp group chats, all the group members can see each other's phone numbers.
Channels
Channels are particular to Telegram. However, other messaging apps may have similar functions with different names. On channels, users can share large multimedia files. There's no strict moderation on channels, and they may share inappropriate content or malware. That's something the best messenger apps for kids certainly don't have.
How to Protect Your Child on Regular Messaging Apps?
Most regular messaging apps have options to restrict features such as invitations to groups and channels or chat requests. However, controlling these options depends on the children who use the program, not the parents.
Perhaps the best protection you can give your child on regular messaging apps is by:
Explaining the risks of messaging apps to them
Asking them to report to you any time they come across inappropriate content or suspicious messages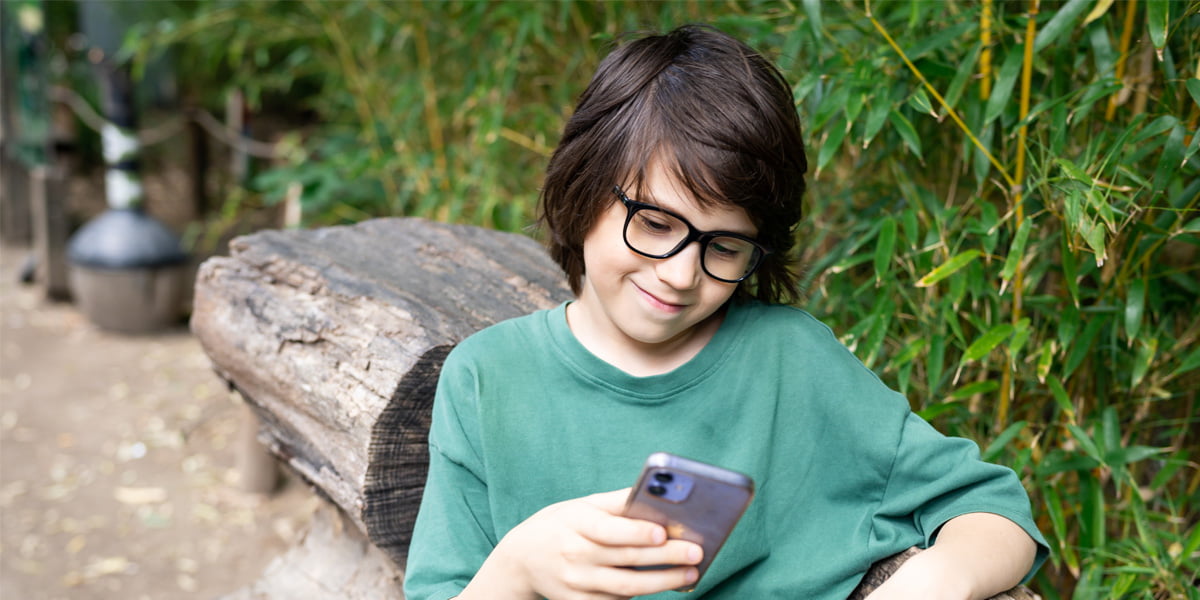 How to Use Safes to Maximise Your Child's Safety When Using the Best Kids Messaging Apps
Thanks to the messaging apps for kids, your child can enjoy chatting and audio/video calling with friends and family. With privacy options, you can improve your child's safety on the best kids' messaging apps. However, parents wouldn't know if their children download and use messaging apps that parents don't approve of or if they spend too much time on them.
You can maximize your child's safety when using messaging apps using Safes, a parental control app. Safes helps you protect your child in the areas below:
Screen Time
App Block
Web Block
Activity Report
Using Safes, you can decide how much time your child can spend on messaging apps. You can set a maximum daily limit, time intervals, and a schedule for each day of the week. If you disapprove of regular messaging apps for the safety reasons explained earlier, you can block those apps on all of your child's devices.
You may also block their access through the web since some messengers are accessible on the web. You'll receive daily, weekly, and monthly reports on your child's digital activity. So, if your child attempts to install any of those apps, you'll be notified.
Concluding Safe Messaging Apps for Kids
Although most messaging apps are designed for people above 13 years old, children below 13 also like to use them. Parents may also welcome the idea because it allows them to communicate with their children while away. However, children's safety is a big concern for parents. The best messenger apps for kids are the best solution because they offer them communication tools while sustaining their safety.
You may use parental control apps such as Safes to maximize your child's safety. Safes app offers tools to control the amount of time your child spends on messaging apps, block unsafe messaging apps that you don't want your child to use, and see if your child has attempted to install such apps.
If you find the features of Safes discussed here appealing, you can download the app right now on Android and iOS.