Self-care is an important principle to have in one's life. Self-care activities can even be beneficial for children. Self-care activities for kids are plenty and we've listed a number of them specific to each age group in this blog post. So read on to find out the importance of self-care activities for kids and what types of activities we suggest your share with your child.
The Importance of Self-Care for Children
Before we talk about self-care ideas for kids, we must first understand the advantages of age-appropriate discipline and self-care activities since self-care activities can be seen as a form of "positive" discipline. Children's development and general health don't necessarily depend on self-care activities but nonetheless, self-care activities can go a long way. Unfortunately, research shows that a quarter of parents don't recognize self-care as a valid activity.
Children, like adults, need care and attention. A part of this care can come from themselves and that's what we call self-care activities. But why are self-care activities beneficial for kids? Read on to find out.
Promotes Emotional Regulation: Emotional regulation isn't easy when it comes to children. In fact, one could argue that a sign of adolescence is the ability to regulate one's emotions. Self-care activities can help promote emotional regulation.
Encourages Self-Compassion: Practicing self-care can teach children to be patient and kind. These activities will also help them act kindly towards others and enhance their sense of self-esteem.
Teaches Healthy Habits: Introducing self-care practices like proper cleanliness, balanced food, and regular exercise sets the stage for a lifetime of good behavior. Children that exhibit these habits at an early age are more likely to continue to do so as adults.
Strengthens Parent-Child Relationships: When parents educate and practice self-care with their children, the parent-child link may be strengthened. Shared experiences promote open communication and trust.
List of Self-Care Activities for Young Children
Here are some simple self-care activities you can use for young children.
Taking Breaks and Quiet Time: Teach children that it is OK to take short pauses when they are feeling overwhelmed. Encourage them to find a quiet place and do something relaxing. Though grounding kids isn't necessarily a self-care activity, it tries to put kids in a quiet place to do the same thing.
Deep Breathing Exercises: Teach children how to relax through deep breathing when they are upset or concerned. Most children won't know this intuitively and they have to be taught to breathe through their nose.
Engaging in Creative Activities: Provide supplies for drawing, coloring, and handicrafts. Creative activities allow children to express themselves and unwind. Playing family games can help in this regard.
Mindfulness Activities: Simple mindfulness activities, like looking out the window, can help children be present. Mindfulness activities also help with minimizing anxiety. A popular example is counting sheep before bed.
Self-Care Activities for Elementary Students
Here are some simple self-care activities for elementary students.
Encouraging Open Communication: Make a safe atmosphere for youngsters to express their feelings. Allow children to express both positive and negative emotions.
Journaling or Gratitude Diary: Encourage youngsters to write about their day, ideas, and thankfulness. This strategy promotes introspection and positivity. Talking about their day at the dinner table can also be a great tactic as part of this strategy.
Physical Activities and Exercise: Regular physical exercise increases endorphin release and enhances mood. Encourage your child to take classes in sports or to go to the gym.
Relaxation Techniques: Teach basic relaxation techniques like yoga or meditation. These approaches, just like mindfulness activities, can assist youngsters in dealing with stress and anxiety.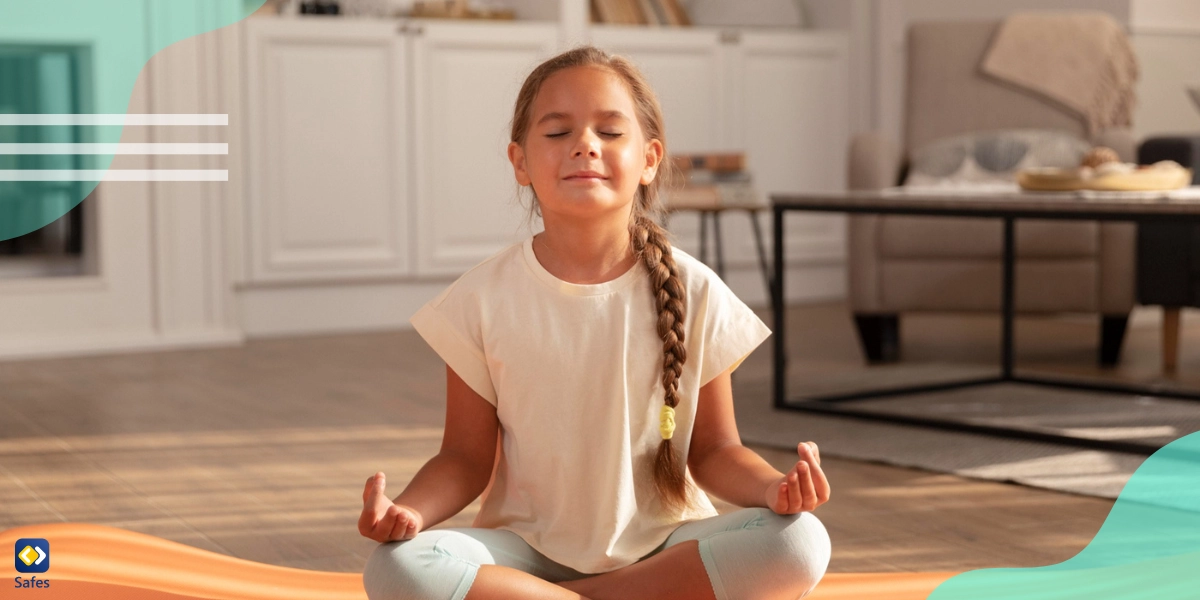 Self-Care Activities for Youth and Teenagers
Here are some simple self-care activities that teenagers can use.
Self-Reflection and Goal Setting: Encourage teens to think about their beliefs, strengths, and objectives. Assist them in establishing and achieving realistic goals.
Hobbies and Creative Outlets: Encourage their interests and hobbies, whether it's painting, writing, coding, or athletics. Creative outlets may provide a sense of accomplishment and fulfillment.
Stress Management Techniques: Teach teenagers time management and stress-reduction practices because their schedules are often hectic. Learning to manage one's time well can help reduce stress. Also, time management skills can help children in adolescence and in adulthood, something a lot of adults still struggle with.
Healthy Boundaries and Social Connections: Assist teenagers in setting appropriate boundaries in their relationships, social media use, and other areas of their lives. Encourage them to keep their connections and relationships going and talk to them if they're concerned about the behavior of their peers and friends.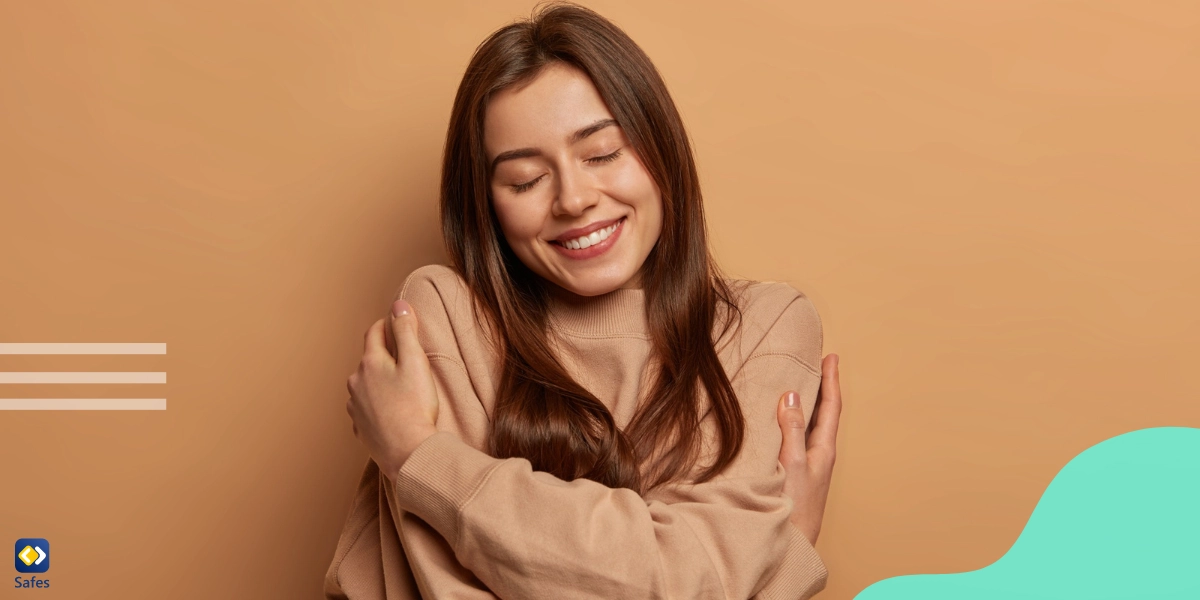 Self-Care for Children in General
These are tips that can be used for self-care in children in general. These tips are especially helpful if you're raising more than one child and want to have a one-size-fits-all set of guidelines.
Teaching Proper Hygiene: Instill the value of maintaining appropriate hygiene practices, such as hand cleaning, tooth brushing, and taking frequent showers.
Encouraging Healthy Eating Habits: Teach children about balanced diet and get them involved in the preparation of nutritious meals and snacks.
Promoting Positive Self-Talk: Assist children in developing a pleasant inner dialogue. Encourage them to fight negative beliefs with encouraging remarks.
Engaging in Joyful Activities: Identify things that your child enjoys and relaxes with, such as reading, playing a musical instrument, or spending time with pets.
Using Parental Controls: Using parental controls on your child's device such as iPhone parental controls or Android parental controls can help your child focus better on self-care activities. Also, a parental control app like Safes can help you block any distractions that could potentially harm your child's well-being. Safes is available on iOS and Android.
Conclusion
In this blog post, we've covered self-care activities for kids of all ages. Every age group can be different but the benefits of self-care stay the same. You can also check out our list of DIY activities to share with your child. Parents are responsible for much of the well-being of their children. Fortunately, choosing the right self-care activities for kids and sharing these activities with them can go a long way. These activities can instill core positive behaviors in children at an early age and hopefully stick with them into adulthood.