With the rise in popularity of social platforms such as Discord, Zoom, and Skype, online chatrooms eventually entered an everlasting off-season. However, due to TikTok influencers and YouTubers posting about this specific chat room, Omegle, a free online text and video chat website made in 2009, has dramatically boosted user numbers. If you've spotted your kid using the platform, you're probably asking, "Is Omegle safe for kids?" Aiming to answer this question, we will discuss the following topics in this article: 
What Omegle is, and what features it offers your kid

 

Why your kid would be interested in using the platform

 

What the proper age is to be on Omegle

 

What are the dangers of kids using Omegle

What do parents who've tried Omegle think of the website

 

Ways to protect your kid against the dangers of Omegle

 
What Is Omegle?
Omegle is a website that lets you anonymously engage in conversations with random people for free. Since Omegle requires no signup, you can start chatting immediately after entering the website. Omegle offers several methods for users to socialize, though it doesn't explain the difference between each option. Here, we explain how each option works, plus their risks. 
Text Chat
When opening the website for the first time, it presents you with the option to enter your likes and preferences and enter a text chat room. Doing so connects you to people with the same interests as you. Since the website does not ask you to sign up, you won't have to share any personal data, including your name. 
Omegle claims that they moderate chat rooms, warning users about the consequences of inappropriate behavior. Their moderation, while not perfect, may lower the possibility of encountering problematic people. Though text chat sounds like a safe way to meet new people, there is proof users "can save and receive a sharable link to the chat," according to Comparitech. And this link contains private data like your IP address. 
Video Chat
Another way Omegle allows users to meet new people is through video chat. Identical to the text chat feature, you may enter your favorite subjects and preferences, then get connected to someone sharing your interests. And similarly, video chats are moderated by the Omegle team. However, it doesn't mean you will not run into the wrong people. Since everyone can use Omegle, you may come across all sorts of inappropriate behavior in video calls. Nudity, harassment, cyberbullying, drug use and other explicit content are all instances of such misconduct. 
Unmoderated Section
Choosing this option, you will have to accept Omegle's Terms of Service, Privacy Policy, and Community Guidelines by ticking the associated box. Also, checking the other box means you are at least 18, as it is the minimum age requirement to use Omegle. People in unmoderated chats are more likely to encounter inappropriate content like nudity, grooming, violence, etc. If you choose this section, you will enter an unmoderated video chat by default. But users may still switch to an unmoderated text chat if they want. 
Summary: 
Omegle is an online chatroom website that allows users to anonymously contact strangers with the same interests using text or video chat. The website's chatrooms divide into moderated and unmoderated. While moderated rooms need users to avoid inappropriate interactions and nudity, joining an unmoderated room increases the risk of running into sexually explicit and other inappropriate material. Also, since the chats are live, you may still encounter problematic people, even in moderated rooms. 
Why Would Kids Want to Try Omegle?
The pandemic may be why kids turned to chat rooms for communication. Being isolated at home with nothing to do can make them feel bored and lonely. So, they take up communicational ways that don't need them to leave their rooms. 
Moreover, influencers on platforms like YouTube or TikTok encourage their audience to directly connect with them using the platform. Many famous YouTube channels upload videos about how they meet with fans on Omegle. Doing so encourages their viewers to get on Omegle for a chance to interact with their favorite influencers. 
What Is Omegle's Age Rating? Is There an Age Verification System?
As Omegle is a real-time text and video chat website, it's imperative for parents to know whether the platform is safe for those under 18 or not. Moreover, if the answer is "no," is there an age verification system preventing underage kids from joining chat rooms on Omegle? 
Omegle's Terms of Service clearly state that anyone under 18 is not allowed to be on the platform. However, the website has no age verification method to ensure your little one won't use Omegle. A high age restriction on a website that offers no ways to validate one's age makes Omegle a dangerous place for your child.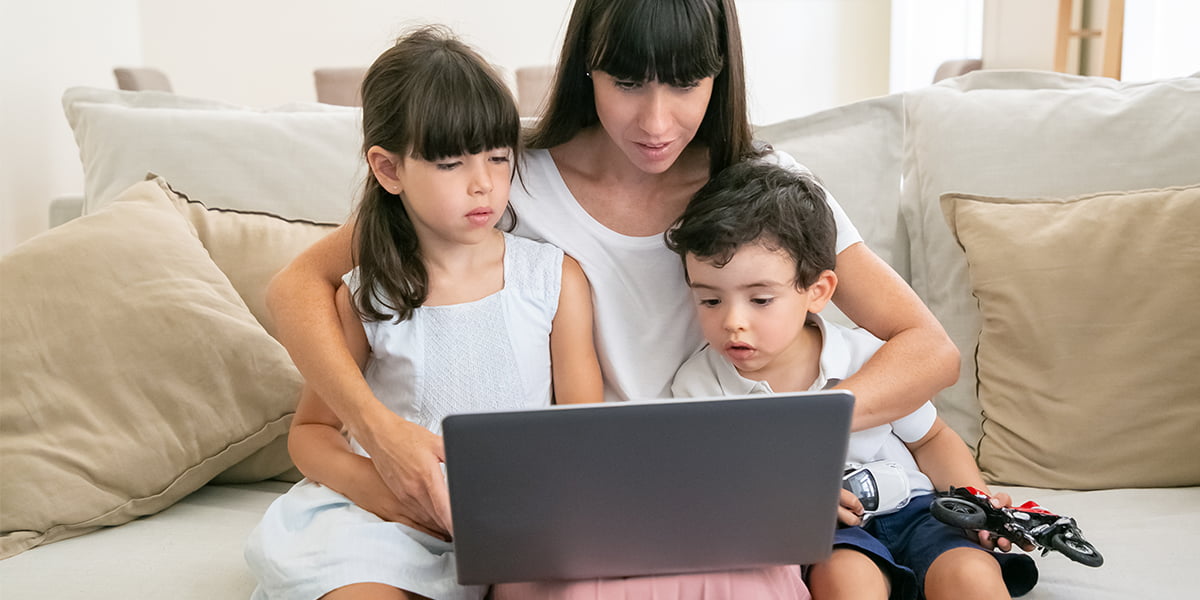 What Makes Omegle Unsafe for Kids?
The idea of free video chatting with strangers may entice kids to dive into the dangerous depths of socializing that is Omegle. Like other social platforms, Omegle is not meant to harm the younger generation. In fact, chatrooms were visionary ideas that paved the way for more advanced social apps like Discord and Skype. It's the misbehaving users that smear them, rendering these platforms unsafe for minors. And since the Omegle team is not shuttering the website any time soon, parents better learn about the risks of Omegle for their little ones. 
Sexually Explicit Encounters
As long as unmoderated chat rooms exist, your child remains prone to sexually explicit content. The random nature of Omegle causes your kid to eventually encounter people whose behavior is inappropriate for kids. Nudity, sexually suggesting conduct, and usage of explicit language are examples of the sexual content on Omegle, namely in unmoderated rooms. Some may even try to convince your kid to perform sexual acts. 
Security Issues
Social applications like Omegle are paving slabs forming the path to the loss of your kid's privacy. If your kid is on Omegle, chances are strangers will try to persuade them into sharing personal info. This info may include but is not limited to passwords, addresses, credit card numbers, and even the name of their school. People with fraudulent or malicious intents can and will use this data for scamming, stalking, identity theft, etc. 
No Age Verification
As mentioned before, since Omegle doesn't require users to sign up, anyone can access their services without providing any data. And not asking for the user's age naturally translates to the lack of an age verification system. This issue compels parents to look for a way to manually remove their little one's access to the Omegle website and save them from potential harm. 
Cyberbullying
Shyer kids with bullying tendencies may use online platforms like Omegle to harass your little one, as it is easier to bully others while behind a screen. And since these conversations happen in real-time, there is little parents can do to prevent such situations. Moreover, even if the Omegle team bans such users in moderated servers, nothing stops the bullies from targeting your kid in unmoderated chat rooms. 
Predatory Behavior
Due to its anonymity, unmoderated online platforms like Omegle can turn into a predator's manor. Suppose Omegle pairs your kid with an adult with predatory intents. In that case, they may manipulate and sexually abuse your kid without ever meeting them in person. Such incidents have happened so often that even the Omegle team has admitted that some people use the website for predatory purposes. 
Summary: 
Why would kids want to be on Omegle? Recently, Omegle has experienced an increase in popularity primarily for two reasons: 
TikTok and YouTube influencers creating content that showcases their experience using Omegle

 

The feeling of loneliness during the isolation caused by the pandemic

 
What age is appropriate for Omegle? 18 and above 
Does Omegle have an age verification system? No  
What makes Omegle unsafe for kids? The following: 
Sexually explicit content including nudity, sexually suggestive behavior, and convincing kids to perform sexual acts.

 

Problematic people persuading your kid to share personal data like names, addresses, passwords, etc.

 

Lack of an age verification system

 

Others cyberbullying your kid

 

Predators manipulating and sexually abusing your kid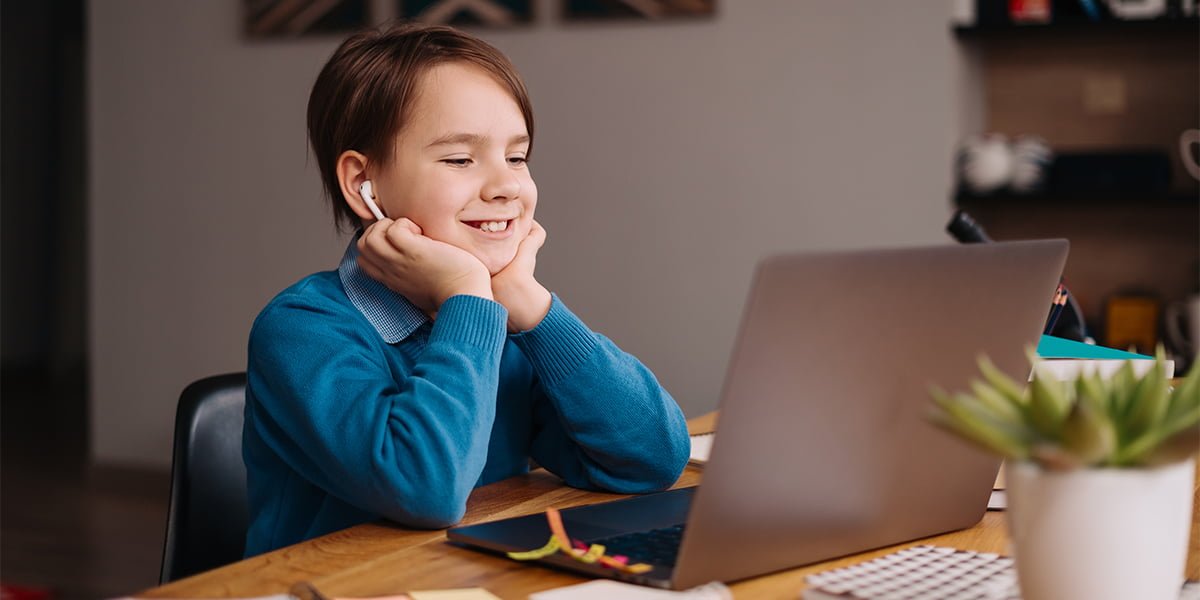 How to Protect Your Kid from the Dangers of Omegle
While Omegle is an exemplar of free communication for many, it is not suitable for kids. The Omegle team acknowledges the presence of predation and sexually explicit conduct on their website without offering a meaningful solution for minors' safety. So, it's up to parents to protect their little ones against the dangers of Omegle. Here are the most effective protection methods for parents to use: 
Block the Omegle Website with Safes
With the help of parental control apps like Safes, you can permanently block the Omegle website on your child's devices. To do so, follow the following steps: 
Block Omegle Website on Android
Tab "Features" and select "Web Filter."

 

Go to "Exceptions."

 

Tab the plus sign in the upper right corner.

 

Type

www.omegle.com

in the box.

 

Tick "Block," then select "Add."

 
Block Omegle Website on iOS
Tab "Features" and select "Web Filter."

 

Go to "Exceptions."

 

Select "Add New Exceptions" and type

www.omegle.com

in the box.

 

Tick "Block," then select "Save."

 
Block Omegle Website on Safes web panel
Scroll, find, and select "Web Filter" on the left side of the screen.

 

click on "Add new" under the "URL Filtering Exceptions" tab.

 

Type

www.omegle.com

in the box.

 

Tick "Block," then select "Add."

 
Moreover, Omegle doesn't have an official application for mobile devices. But if your kid installs an unofficial version of Omegle on their device, you can block it using Safes's App Blocking feature. 
Block unofficial versions of Omegle on Android:
Go to "features," then select "App Blocker."

 

Select the "Allowed" tab, then click on the lock icon next to the app in question.

 
Block Unofficial Versions of Omegle on iOS:
Go to "features," then select "App Blocker."

 

Tap the lock icon next to the app at issue.

 
Block Unofficial versions of Omegle on Safes Web Panel:
Scroll, find, and select "App Blocker" on the left side of the screen.

 

Click "Show all" next to the "Allowed Apps" Tab, then select the lock icon next to the app in question.

 
Don't Condemn Sex
Condemning sex puts this chip on your kid's shoulder, encouraging them to hide sexual topics from you. Imbued with curiosity and uncomfortable discussing sexual matters with their parents, your child may click on the "Unmoderated section" and figure things out themselves rather than ask you about them. So, it's best to tell them it's only natural to be curious about sex, then explain why Omegle is not the right place to learn about it.  
Openly Discuss Omegle's Issues
After you ensure your kids are comfortable talking to you about sexual matters, you must have an open conversation with them. Be honest and sincere. Even if discussing topics like sexual predators, grooming, and nudity, you'd rather warn them yourself than risk getting your child involved in such an unpleasant situation. 
Summary:
How can I protect my kid from the dangers of Omegle? We suggest you take the following steps: 
Use a parental control software suite like Safes to block access to Omegle.

 

Block any app related to Omegle with Safes's App Blocking tool.

 

Tell your kids that being curious about sex is normal and that you're willing to answer their questions.

 

Openly talk about the dangers of Omegle with your kids. Don't hold back on topics like nudity, sexual predation, and grooming.