Today, teenagers live differently than we did back in our time. We weren't aware of almost every little thing that was happening all around the world – our children do. They are constantly bombarded with information. They know how other people are spending their time, what's trendy at the moment, and can connect with a person who lives miles away. And even though this is not all bad after all, the overflow of data can be detrimental for teenagers. The mayhem that the internet creates in young minds is why we have so many troubled teens in society today. Since technology is inescapable in today's world, how do you deal with a troubled teenager? What if we could use technology itself as a tool for helping them? Let's talk about it.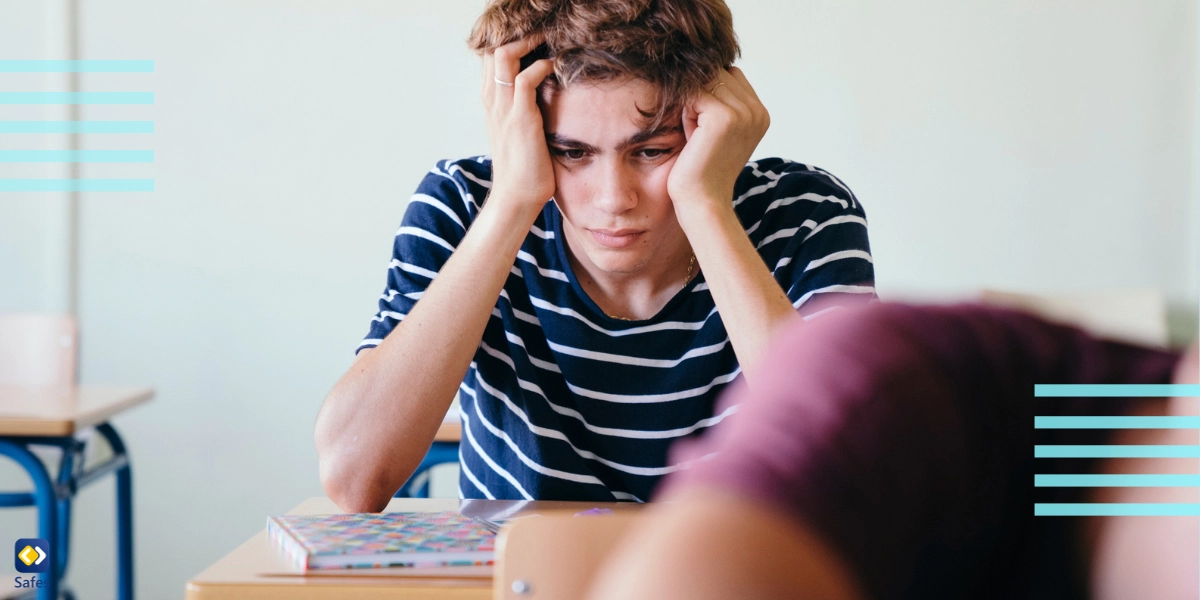 Troubled Teenagers: Signs and Behaviors
A troubled teen is a teenager who is experiencing distress. The reason behind this distress can be many things, from having problems at school or being raised in a chaotic environment at home. Troubled teenagers usually show these signs in their behavior: 
Aggressive behavior and

mood swings

 

Skipping school and low academic performance

 

Substance abuse

 
As you can see, dealing with troubled teens isn't easy. These teens are hard to be around, and for the people who care about them, it's heartbreaking to see them in such distress. Teenagers who manifest these symptoms don't just behave this way because they are bad people; there is always an underlying reason for their behavior. For example, studies show that teenagers who engage in substance abuse are probably also suffering from mental health problems. So, if you want to provide support for troubled youth, first you should investigate the causes for their behavior, which may not be possible without professional help. 
The Positive Role of Technology
As we've said earlier, technology can be a good help for troubled teens. In this section, we want to talk about how to deal with troubled teens using technology without letting them get harmed by its dangers. 
Using Parental Control Apps
Let's put our strongest case forward first: Technology use can cause behavioral problems in children. And the best way that we can stop it is to make technology safe for them so that they can still use it and be safe. What we shouldn't do is to deprive them of it all and let them grow up in a fake safety bubble. 
A parental control app is a great help for parents of troubled teens. A good parental control app lets you use cutting-edge technology to fight every danger that might threaten your teenager online. Take Safes for example. This app lets you monitor your child's conversations, see their activity on social media and the web, and control their screen time. It even goes beyond being a simple monitoring application; you can block inappropriate websites and set internet usage rules based on location and time. Another good thing about Safes is that it can be installed on all devices, such as Android, iOS, and Windows. 
Facilitating Access and Communication
How do you help a troubled teenager by using technology? Teenagers who show behavioral problems usually feel lonely and misunderstood (of course, this is a feeling that even a normal teenager may have). Feeling like they're supported, loved, and surrounded by interesting people can help with their distress. This is something that the internet can provide for them easily. There are many people who advocate a positive mindset whom your child can choose as role model. Plus, feeling included and appreciated can turn disruptive behaviors into more constructive ones. However, beware of ill-intentioned individuals who are lurking on the internet waiting for a chance to attack vulnerable people. 
The other advantage of technology is providing access to a plethora of resources that can help us address our troubled teens' behavior. You can get your hands on countless blogs, scientific articles, books, and experts' opinions about what to do with troubled youth. Many of these resources have been created specifically for teenagers' use. So, don't hesitate to take the opportunity of educating yourself and your child now that it's become easier than ever! 
Balancing Screen Time and Real-Life Activities
"What can I do with my troubled teenager?" If you're asking yourself this question, you should take a look at their habits and how they spend their time daily. Do they spend most of their day hunched behind a desk playing violent video games? Do they sleep late every night browsing their social media? If yes, there might be a problem. Screen addiction is a common issue among youth today, which can affect their physical and mental health. To stop it, parents should draw a line between the time children can spend on their devices and when they have to engage in real-life activities. 
This is easier said than done. Because, let's be honest, their favorite video game or the content they see on social media are captivating, and it can be so hard for them to get up and do the things that are not half as fun. But engaging in face-to-face interactions and doing things in the real world can promote essential skills in them that will be useful in their future lives. So, what to do with a troubled teenager who doesn't want to put their phone away? Just talk to them openly and honestly. Children tend to be understanding when they're treated like human beings and not prisoners. And if you're dealing with an extremely hard case, you can always use a parental control app to help smooth the process.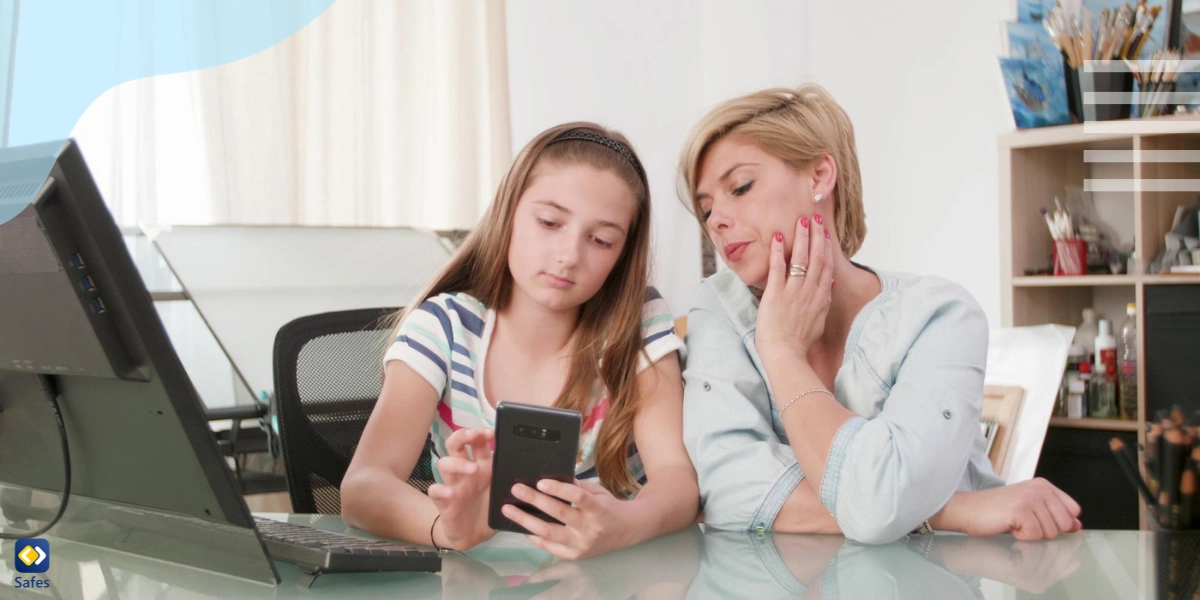 Privacy and Respect
We know that some of the things that we said before might have caused confusion. Don't take your child's freedom but monitor their activities; communicate with them but also set rules; how is any of this possible? Parenting is complicated, and it demands that you consider different aspects and not stick to a single route. You have to make sure that your child is safe – that's nonnegotiable. But also, the relationship that you have with your child is one of the most important things that you need to preserve. So, you need to be the person your child can trust, but you also need to keep your authority for their own good. 
Conclusion
Earlier, we tried to explain what to do with troubled teenagers and how technology can be a helpful tool in the journey toward health. The truth is that technology can be both a trigger and a tool for stopping troubled behaviors in teenagers. How you look at it and how you use it is going to define its true nature. Your role as a parent can't be overstated; so, don't give up trying!