The digital age has brought a new breed of thieves, and they're targeting our most vulnerable population: children. The crime? Child identity theft. Regardless of age, anyone can fall prey to identity thieves; however, the consequences for children can be even more severe. As a responsible parent, it's crucial to understand how to protect your child's identity from these cyber predators. In this guide, we will show you the different ways cybercriminals target children for identity theft and how you can prevent their attempts.
What Is Child Identity Theft?
Child identity theft is the fraudulent misuse of a minor's personal information, most notably their Social Security Numbers (SSNs), birth dates, and home addresses. This crime is particularly sinister because children usually don't have the same financial activities as adults, which could alert them to suspicious transactions.
Let us tell you a little about child identity theft statistics so that you feel wholeheartedly how severe the issue is. According to a 2018 study cited by the Identity Theft Resource Center (ITRC), more than 1 million children were victims of identity theft in 2017. The alarming statistic underscores the gravity of the problem, demanding immediate attention and preventive measures.
How Can Child Identity Theft Occur?
Despite vigilantly monitoring their credit and financial histories, criminals exploit that parents might overlook the need to safeguard their children's personal data. They devise ingenious schemes to trick victims into divulging personal information and find innovative ways to exploit this data.
For instance, during the COVID-19 pandemic, cybercriminals capitalized on the crisis with deceptive aid offers to capture personal data. They also used stolen credentials to falsely claim COVID-relief benefits, highlighting their resourcefulness and adaptability.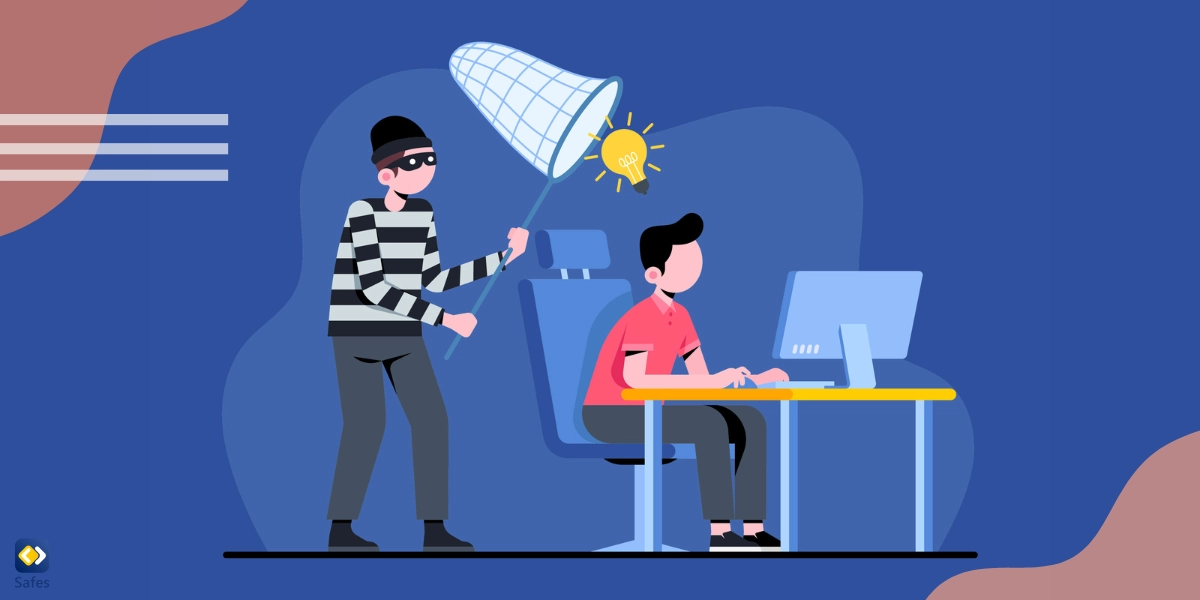 The Impact of Child Identity Theft
The repercussions of child identity theft are far-reaching. Typically, the crime surfaces at the most devastating times, such as when a child's first student loan application gets rejected or a credit check for a first job raises a red flag. The damage can be rectified over time with effort, but the emotional toll and inconvenience cannot be underestimated.
How to Check for Child Identity Theft?
There are several signs indicating that your child might be a victim of identity theft:
Your child starts receiving credit offers in the mail.
There's unexpected activity on their email, phone, or bank accounts.
Calls from banks or other institutions claiming suspicious activity in your child's name.
How to Prevent Child Identity Theft?
While it's challenging to predict every strategy fraudsters might use, adopting basic precautions can significantly deter child identity theft. Follow our tips on how to safeguard your child's identity from cybercriminals.
Consider Security Freezes on Your Child's Credit Reports
Most children should not have credit reports since it's unlawful for anyone under 16 to apply for a loan or credit card. However, fraudulent loan and credit card applications can generate credit reports. By the time these reports are discovered, they could be riddled with unpaid accounts.
Preemptively requesting a security freeze for your child at each of the three national credit bureaus—Experian, TransUnion, and Equifax—can prevent this. This move locks down your child's credit history, blocking any loans or credit cards from being issued in the child's name.
Safeguard Children's Social Security Numbers
Never share your child's Social Security number without a compelling reason. While institutions like the IRS (Internal Revenue Service) may require it for specific purposes, others, like day camps or martial arts academies, don't genuinely need it. If they insist, you can refuse and seek services elsewhere or provide only the last four digits of the SSN. Always store your child's Social Security card in a secure place and memorize the number to avoid needing to note it down.
Monitor Your Child's Personal Information
Monitor your child's email, phone, and bank accounts for unusual activities. Advise your child that phone calls, texts, and emails may not always be from valid sources. They should consult you before responding to any queries seeking personal information.
Pay Attention to Privacy Policies
Organizations collecting data on children must have privacy policies detailing the use and protection of the child's personal information. Reading these policies can help you identify potential threats, ask pertinent questions, and decide whether you're comfortable sharing your child's information.
Use Your Own Personal Information Instead of Your Child's
To protect your child's personal information, attach their accounts to your email or phone number instead of theirs. This strategy allows you to monitor suspicious activity and minimizes the risk of data theft.
Avoid Oversharing on Social Media
Limit the amount of information you share about your children on social media, restrict your sharing options to "friends," and ensure your circle of "friends" consists of people you trust personally.
Role of Parental Control Apps
The Safes parental control app is one of the tools you can use to fend off most cyber-attacks. This handy tool lets you monitor and manage your child's online activities. That means you'll be notified about suspicious activities regarding your child's profiles before they become a problem.
Safes is available on Android, iOS, Windows, and Mac. So, if you're interested in trying it to protect your child on whichever device or platform your child uses, you can rely on Safes. Download on our website as well as AppStore and Google Play. Follow the resources below to learn about how to put parental controls on different platforms and devices using Safes:
What to Do if Your Child's Identity is Compromised?
If your child's identity is compromised, you should take several actions. First, make a copy of any proof that someone has been abusing your child's accounts. Then change the passwords for all of your child's accounts. Finally, immediately report the incident to the Federal Trade Commission and the three national credit bureaus.
It's important to conserve any proof or information that can help the authorities find the criminals. But as soon as you start your file, change all of your child's credentials.
Final Words on Child Identity Theft
Child identity theft is a real issue that is threatening all children around the world. As a parent, you should take different measures to protect your child's identity, as explained in this article. In case of child identity theft, you should report it to the authorities to prevent more severe consequences. But by using apps like Safes and being vigilant and not compromising your child's identity, you should be able to ward off most of the fraudulent attempts directed at your child.