According to the US Department of Justice, "cyberstalking is using the internet, e-mail, or other electronic communications devices to stalk another person". These types of harassment via the internet may seem harmless, but they can become dangerous. So, to protect your child against these threats, you first need to know how to spot them in their different forms. In this blog, we will talk about types of cyberstalking. 
What Is Cyberstalking?
By cyberstalking, a stalker uses technology to contact and harass their victim. This causes the victim to feel unsafe and scared. Cyberstalking can be similar in some points to cyberbullying; cyberbullying can happen by cyberbullies who are the same age as the victim, while cyber-stalkers are usually adults. Cyberstalking is something that's not resolved without intervention. Statistics indicate that in 75 percent of the cases, the situations escalate without intervention.
7 Different Types of Cyberstalking
There are different types of cyberstalking, in this part, we've listed seven of them for you:
E-Mail Cyberstalking
Unsolicited e-mail is the most common form of cyberstalking. With e-mail, it's possible to send the victim computer viruses or other junk mail. There can be threats packed in these e-mails that scare the receiver. 
Internet Cyberstalking
Harassment in internet cyberstalking is rather public than private. A stalker can visit chat rooms and pretend to be the victim, or exploit information of the victim and encourage visitors to participate in the degrading.  
Monitoring Social Media
This involves controlling the activities of their victims on social media. We post voluntarily on social media, but using someone's picture or video without their knowledge is morally incorrect. By monitoring their victim, the stalker can get a lot of information even on the victim's family, and harass them. Harassers can use social media to send unwanted or frightening messages to their victims as well. 
Catfishing
Someone who catfishes creates a fake profile or copies of an existing one to approach victims on social media. The person who is catfishing can use this fake profile to get information about the victim. This information can later be misused for harassment. 
Computer Cyberstalking
Computer stalkers will be able to communicate directly with the victim as soon as they connect to the internet. The victim has to change their internet address and/or the Internet Service Provider (ISP) to get rid of the stalker. 
Spying
Spying with the help of Google Maps or GPS seems to be easier these days. The victim's location can easily be found in social media posts or photos. Another way of tracking a victim's location is when the live location is on. Harassers can put infected software on the victim's device, and track them. 
Hijacking Webcam
Webcams can be hijacked by introducing the victim's computer with malware-infected files. By hijacking the victim's webcam, they can even record the daily activities of their victim and use it as harassment. 
It is often seen that multiple stalking ways are used to harass victims.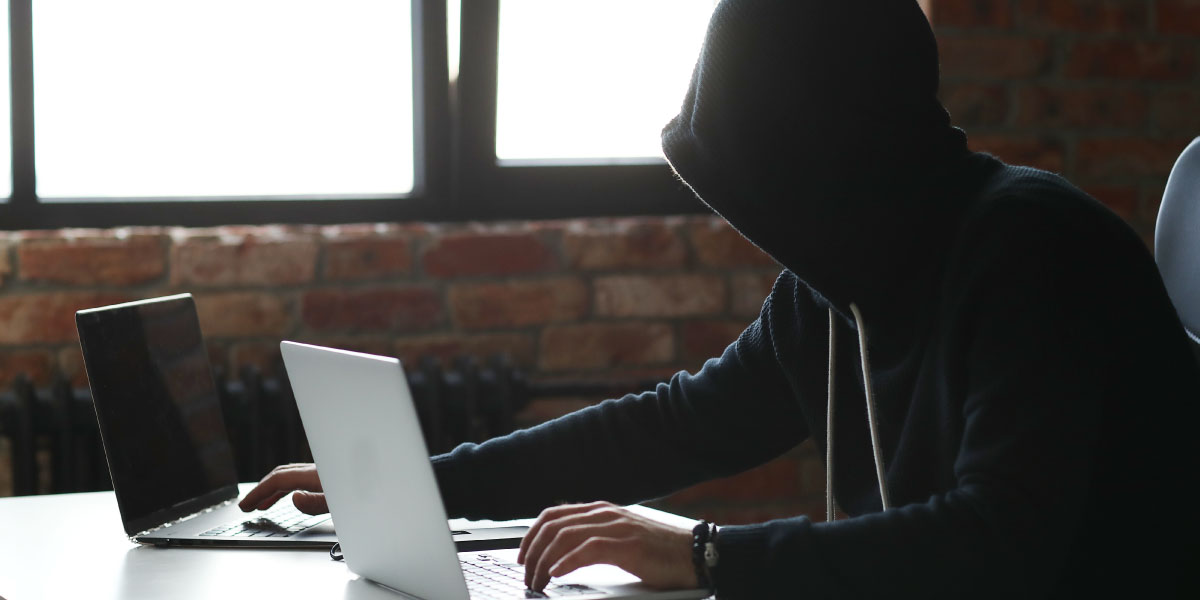 Signs of Cyberstalking
According to KidsHealth, if you notice these signs in your teen, they might be experiencing cyberstalking: 
They spend an unusual amount of time privately online

 

They receive messages, e-mails, or phone calls at strange hours

 

When they are online, they act suspiciously

 

They are receiving gifts from unknown people

 

After being online they seem bothered, scared, upset, or crying

 
How to Prevent Cyberstalking
Many teens don't take the necessary precautions to protect themselves online. According to research, 40 percent of teen Facebook users and 64 percent of young Twitter users don't have their social media privacy settings activated. Only 9 percent of teens were "very" concerned about third parties accessing their personal information. It might not be possible to prevent cyberstalking from ever happening to your teen, but let's go over some ways to reduce the chances of cyberstalking.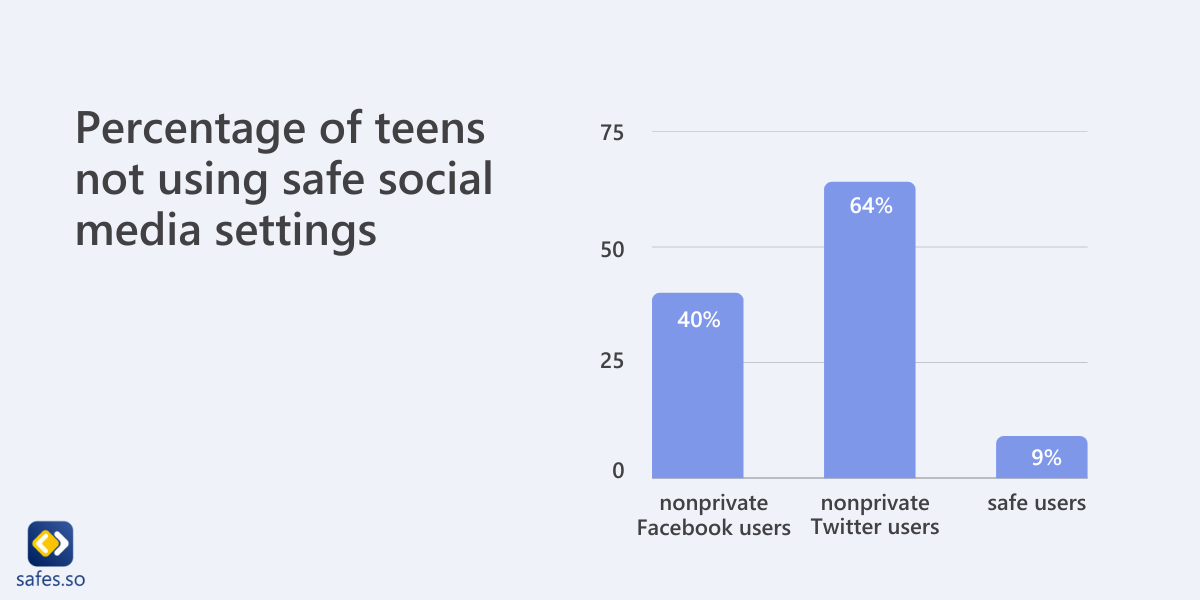 Keep Accounts Private and Secure
Most social media apps have privacy settings. These settings can hide or cover your teen's profile for strangers and will ask for their permission before anyone can add them as a friend. This allows only people who are intentionally added as friends to see their photos or posts. 
A good habit to get your kids used to is logging out of their accounts. In case of their device getting lost or stolen, nobody can access their accounts such as Instagram or e-mail.  
As an additional layer of safety, it's good to teach your child not to use his or her real name online, as well as not to share optional information such as place of residence. The fewer people who have information about your child online, the less likely they are to be able to misuse any information.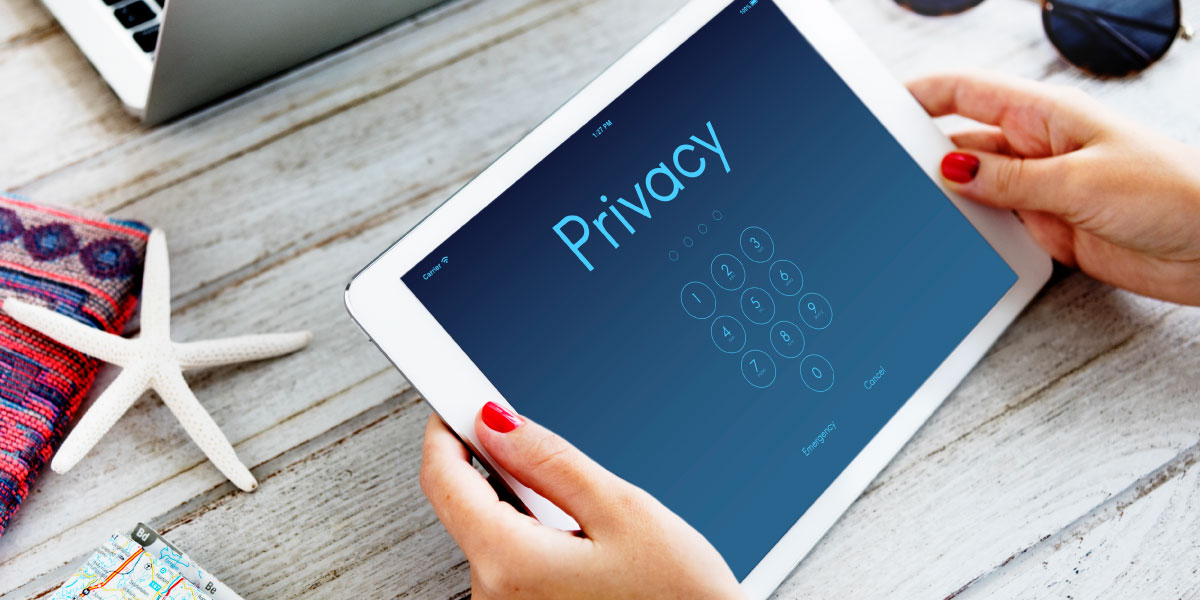 Online Safety Habits
Online safety habits like keeping their password private, and changing it frequently are important things parents have to teach their teens. Even in instances where teens trust each other, it's never sure whether the shared information will stay private after a disagreement or a breakup. 
As an extra protection, you might want to consider anti-spyware software. This software detects malicious software on your teen's device and can help you get rid of it. If spyware has already infected their device, a factory reset has to be done. To prevent all their data from being lost, it is sensible to make a backup. 
Phone and Locations Should be Secure
It's important to teach your teen how important it is to not leave their phone unattended. It only takes a few minutes for someone to install spyware without leaving a trace or hacking into social media accounts.  
Another important safety measure is to enlighten your teen on keeping their geolocations and GPS turned off. It's always better to post what was done afterward, rather than in the moment itself. When posting right at the moment with your location linked to your post, it gives cyber-stalkers enough information to find you. 
Examples of Cyberstalking
Let's read about one of the most recent cyberstalking examples from the news. 
On Tuesday, January 17, 2023, a man from Ohio was sentenced to more than 12 years in prison and 15 years of supervised release after he was found guilty of, among other things, cyberstalking. The First Assistant U.S. Attorney Michelle M. Baeppler said "It takes great courage for victims to come forward and report coercive behavior and predatory tactics to law enforcement, because these victims came forward, this defendant was brought to justice, a minor was prevented from further harm, and our communities and children are now safer."  
The FBI Agent in charge mentions that the defendant used to blackmail numerous victims. The stalker gained unauthorized access to his victim's social media accounts and phone numbers. As part of a scheme, he obtained non-public images and other sensitive materials. Later he threatened his victims to make the materials public and followed this through in some cases.  
As read from the example above, your teen needs to come forward if someone is cyberstalking them. This can prevent other kids from getting harassed, and the harasser will get what they deserve.  
How Can Parents Help against Cyberstalking?
According to the previously mentioned information of KidsHealth, when your child is cyber-stalked you can offer help by:
Support and Comfort
In times when your child is being stalked online, it is important to offer them comfort. Getting stalked is not the fault of your child, let them know that you will support them to get through this time. Praise your teen for talking about it, and reassure them that you'll figure out what to do together. 
Keep Records
It can be wise to keep screenshots or threatening messages. These can be used as evidence in later stages when you want to file a complaint with the police. 
Get Help
Meeting with a therapist can help your child work through their feelings. Another option is to reach out to a counselor or mediator at school. It can also be beneficial to report it to the police so they can prosecute the stalker. 
Monitor Your Child's Social Media Use
Currently, there are apps available to monitor your child's online internet behavior. One of these apps is Safes. This parental control app offers a lot of features to keep your kid safe online. Some of these features are: 
Content management:

Content management helps parents monitor and set boundaries for content and communication accessible on children's devices. It reports on voice calls and text messages, app installations, social media usage, suspicious photos, and alarming words.

 

Detailed activity reports:

This feature informs parents about their children's device and internet usage patterns and the consumed content.

 

Comprehensive profiles:

The monitoring process can be simplified by creating separate profiles for every child. 

 
Try out Safes by downloading the free app.