In recent years, the demand for parental control settings has increased, such that many app developers have started to integrate such settings into their products. The increase in demand is directly related to the increased availability of the internet. Nowadays, children can easily access the web from a range of devices. This has changed the methods of parenting, though the goal has remained the same; to ensure your child grows in a healthy environment. So let's take a look at how many types of parental controls there are and how you can use them to your advantage. 
Summary 
In this day and age, most children have access to the internet; a web of practically infinite possibilities. You may want to protect your child but don't know how. That's why parental controls have become a popular setting in many apps and devices. 
Parental controls are available in different forms and not everyone means the same thing when they're talking about parental controls. One way of categorizing them is based on their functions: 
Content Filtering

 

Monitoring

 

Usage Control

 

Computer Usage Management Tools

 
Furthermore, parental controls work on different levels. Some are limited to a certain app while others have control over the whole device. You will have to pick an option that will let you strike the perfect balance of control and monitoring versus your child's freedom to explore. 
Third-party apps like Safes give you the most access to your child's phone that is possible. Safes grants you the most capabilities to ensure your child has a healthy upbringing.  And compared to other methods of parental control, it can be more effective since it has access to things that operating systems usually don't. 
What is Parental Control?
The definition of parental control differs depending on whom you ask. In general, parental controls are features integrated into apps, games, mobile devices, TVs, and software that allow you to restrict your child's content access. So, what are four ways to use parental controls? 
Parental controls are sorted into four categories by function: 
Filtering Content: Limiting access to content deemed inappropriate for a certain age

 

Monitoring: Letting you check where your child is, and letting you know what apps they've been using

 

Usage Control: Letting you block apps or put time limits on using them

 

Computer Usage Management Tools: Forces using specific software

 
Keep in mind that parental controls don't all fall into only one of these categories. In fact, it's possible that a parental control app has a variety of different features, each of which has more than one of the above functions. 
Why Parental Control Is Important
There's no need to explain the dangers of the internet. Most parents know that they have to protect their children while they're web surfing but the problem is that they don't know how. Luckily, multiple types of parental controls exist today. 
It's important to know how many types of parental control exist because there's a vast arsenal of parental controls in front of you as a parent to choose from. To fully appreciate each one, and to make the right choice for your child, it's better to know what types of parental control exist. This way, you can pick the one that suits you and your child's wants and needs the most.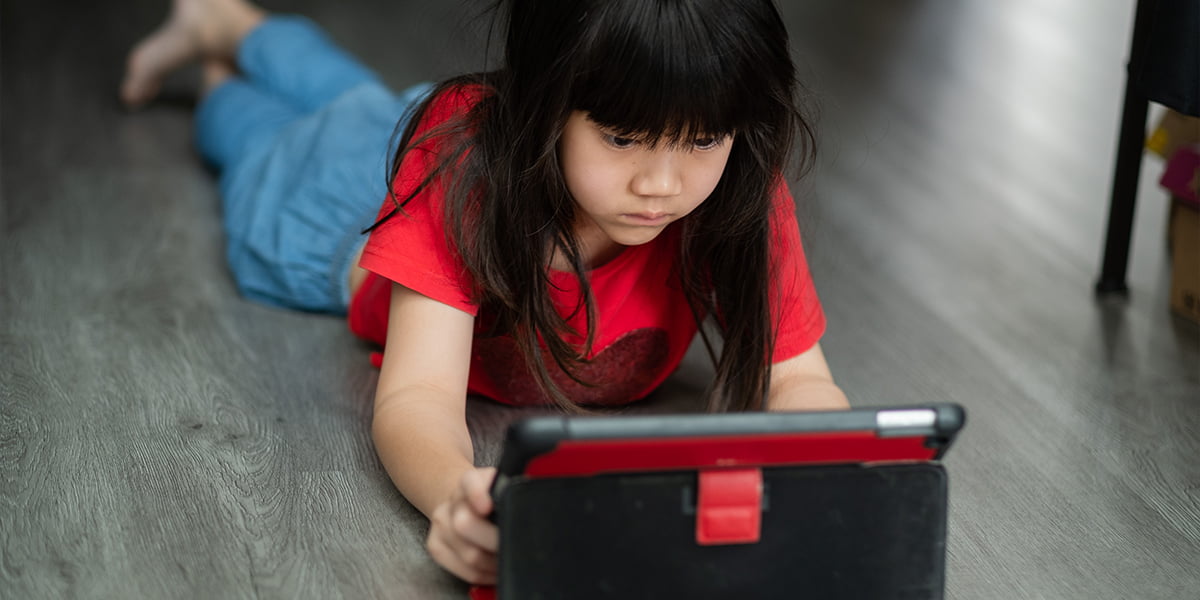 Levels of Parental Controls
Overall, parental controls work on three layers or levels. Each level has its own capabilities and restrictions. 
Application Parental Controls
You can find application parental controls in the settings of the app itself. For example, Google Play Store and the App Store both have settings that allow you to filter the content shown to your child. Other apps, especially social media platforms, have also added parental control settings in recent years. Most internet browsers have parental controls such as being able to filter explicit content in searches. 
Application parental controls are limited in their features since they only work in the app itself. On the other hand, they're easy to use and are available as part of the app right from the start.  
Device Parental Controls
These parental controls are part of the device you're using. The device in question can be a smartphone, a smart TV, or something entirely different. These parental controls are either installed as part of your device's manufacturer or are a default part of the operating system (OS).  
Sometimes the device's manufacturer and the operating system's developer are the same. In cases when they're not, it's possible that your device has two types of parental control settings simultaneously. At this level, parental control settings allow access to more options for parents. On the other hand, enabling the parental control settings might only give you control on a macro level without being able to control the contents of specific apps. 
Default Parental Controls
Some manufacturers put parental controls on their devices. For example, smart TVs may let parents lock certain content with a passcode. Some phones have their own parental control settings even though they share their operating system with phones that lack such settings. 
OS Parental Controls
Android, Windows, iOS, and macOS are examples of operating systems that have their own parental control settings. These parental control settings are typically the same no matter the device they're installed on. So, phones from different companies that are both powered by an Android OS have the same parental control settings apart from what the manufacturers offer. 
Using Third-Party Parental Control Apps
Third-party parental control apps like Safes, offer features that OS developers and device manufacturers won't or simply can't. Third-party apps have fewer restrictions and more capabilities. Safes's features include three of the four categories mentioned above. 
Filtering Content
In the case of preventing your child from being exposed to inappropriate content, Safes allows you to: 
Exclude inappropriate categories for web searches

 

Include specific keywords as inappropriate so that they don't show in your child's searches

 

Block certain internet pages entirely

 
Monitoring
Safes allows you to monitor where your child is at all times. Safes also allows you to monitor your child's screen activity. Here are some of the features that count as monitoring: 
The live location feature allows you to see where your child is at all times

 

You can allow people to do what they want to do

 

You can see how much time your child has spent in any app they have installed

 

The Geofence feature allows you to select an area so that the app notifies you when your child enters or exits it

 
Usage Control
Safes's features shine in usage control. After all, what's the point of monitoring your child if there's nothing you can do about it? Here are a few examples of Safes's usage control features: 
You can limit your child's screen time for each app separately

 

You can schedule your child's time for every day separately

 

Geofence enables you to block specific apps in certain areas

 

You can instantly block their phone when you need their attention

 
Parental Control Is Necessary
The parental control features that exist today are far from enough. But they count as a great start. The internet is full of possibilities and children should be able to gain all the benefits possible. But they also have to be protected. Their activity on the web has to be monitored and, in some places, controlled for their own good. And since Safes gives you the most tools to protect your child and the least restriction to your child's phone, it's a nice place to start. You can download it here. 
Frequently Asked Questions
We've compiled a list of questions and answers to help provide more information on the topic we discussed. If you have any more questions, please don't hesitate to contact us. We'd be happy to help!
Can parental controls see everything?
No. At best. parental controls can tell you what app your child has used. Safes can tell you how much time your child has spent on each app. It can also inform you of your child's searches and whether any text messages have had inappropriate keywords. 
Do all phones have parental controls?
No. Not all phones have parental controls. Older phones might not have any parental controls at all. And even though newer models feature parental controls, they are usually a bit lackluster. Usually, you'll have to rely on the parental controls inside an app or a third-party parental control app. 
How can I enable parental controls on my child's phone?
Depending on the model of your child's phone, the answer to this question differs. Safes is available for both iOS and Android. If you want to know more about the default parental control setting on your child's phone, feel free to take a look at the Safes blog. We've explained parental controls in each brand there. 
How can I access the parental controls inside an app?
Different apps have different user interfaces (UI) so there's no one way to get there. The most general advice is to go to settings and then look for an option like "Parental Control", "Digital Wellbeing" or "Screentime limit".