The Yarn app has taken the world of fictional storytelling by storm, attracting many young users with its unique format and engaging content. In this guide, we'll offer an in-depth look into what makes this app so popular among the youth and discuss how you can ensure your child's safety while using it.
Yarn App: An Overview
The Yarn app is a subscription-based platform that allows users to immerse themselves in bite-sized stories in text messages. This interactive form of storytelling makes it feel like the reader is snooping into someone else's messages, adding an element of intrigue and excitement.
Yarn offers various stories, some of which may contain mature content such as violence, horror, or sexual scenarios. These stories can be inappropriate for children; thus, you must monitor their app use.
Primary Use of the Yarn App
The primary purpose of the Yarn app is to provide users with engaging and fast-paced stories. The stories are updated frequently, ensuring a constant supply of new content for subscribers. However, it's worth noting that the app has a relatively high subscription fee, set at $4.99 per week or $69.99 annually.
Age Appropriate Use
The Yarn app has an age restriction of 13+, but the content on the platform can range from harmless humor and celebrity parodies to more mature themes. This has led platforms like Common Sense Media to recommend the app for users aged 16 and above.
Unfortunately, the app's age verification process is not stringent. Your child could easily bypass it by setting up a new Google account and claiming they are over 13. This is another reason you should closely watch your child's online activities.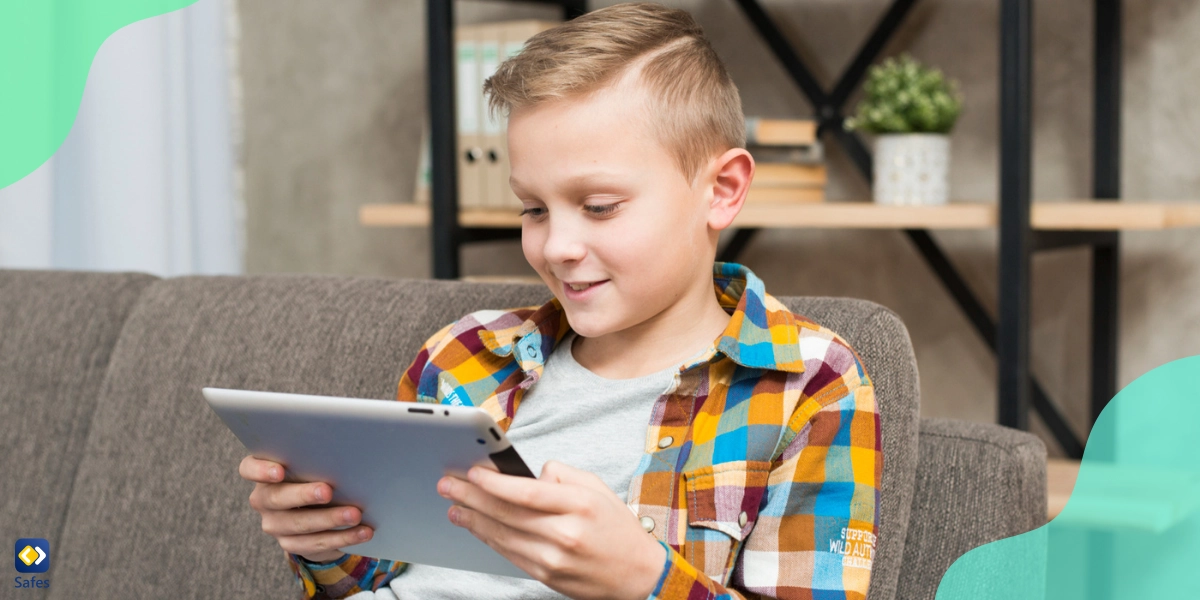 The Yarn App and Safety Concerns
The Yarn app is not recommended for children due to several safety concerns. Here are some potential risks associated with the app:
Violence: Some Yarn app stories contain violent scenes that may be disturbing for children.
Horror: Some of the content can be frightening for younger users.
Sexual content: Many stories revolve around sexual scenarios unsuitable for children.
References to substance use: The app fiction chats contain several mentions of heavy drinking and drug use.
The Role of Parents in Children's Safety on Yarn
You play a crucial role in ensuring your child's online safety. Here are some ways you can protect them:
Open Communication: Encourage your child to speak up about what they experience online. Build a non-judgmental environment where they feel comfortable discussing uncomfortable encounters.
Educate About the Risks: Stay informed about the latest apps and discuss potential dangers with your child. This includes the risks of talking to strangers online and accessing inappropriate content.
Set Rules: Establish screen time limits and device-free zones. Periodically check your child's device to monitor their activities.
Setting Privacy Settings on the Yarn App
The Yarn app does not have in-built parental control options. However, you can take certain measures to ensure your child's privacy. This includes setting your child's profile to private and restricting the sharing of personal information.
Initiating Conversations About Responsible App Usage
Discussing responsible app usage with your child is crucial. Make them aware of the potential risks of online interactions and the importance of maintaining privacy. Encourage them to come to you if they encounter anything uncomfortable or disturbing online.
Using Safes for Parental Control
Safes, a comprehensive parental control app, offers an array of features to help protect your child online. These include:
App Blocker: It allows you to block distracting apps during bedtime or study hours. You will also receive notifications if your child tries to use a blocked app.
Activity Report: With this feature, you can monitor your child's app usage. It provides insights into which apps your child spends the most time on.
Web Filtering: It lets you set rules to automatically block harmful websites and allows you to manually block any sites you deem inappropriate.
Safes offers different types of plans for various purposes and budgets. You can download it from our website, Google Play, or App Store.
Conclusion
Balancing a child's independence with their safety online can be tricky, especially with apps like Yarn that appeal greatly to the younger audience. However, with open communication, parental vigilance, and the use of tools like Safes, you can ensure your child's safety while allowing them to enjoy the benefits of digital technology.