In a world that is always changing owing to technological advances and shifting global landscapes, the professional landscape is also changing dramatically. It's common for parents to want the best for their kids, and part of that is helping them choose careers that will both fulfill their passions and set them up for opportunities and careers of the future.
We are on the verge of the Fourth Industrial Revolution, which will be defined by the convergence of technologies that will erase the distinctions between the physical, digital, and biological domains. This transformation is transforming whole sectors and offering new career possibilities that we could not have anticipated a decade ago. Here are some of the best careers of the future.
Top Careers for the Future
Some of the good jobs for the future that you as parents can help your child think about are as follows:
Tech Dominance
The IT sector is still a major driver of innovation. Careers in data science, machine learning, and artificial intelligence are highly sought after as future tech jobs. Your kids will have a strong foundation in math and coding if you encourage them to develop these skills and be ready for some of the best technical jobs for the future.
Green Jobs
There was a time when something like green jobs were jobs that didn't exist yet. Fortunately, the number of green jobs is increasing as the fight against climate change and sustainability becomes more important. Careers in sustainable design, environmental engineering, and renewable energy will be essential to creating a better future. Green jobs are not only what is happening for the future, but they are truly jobs needed in the future.
Healthcare Revolution
With the combination of telemedicine, health informatics, and customized medicine, the healthcare business is undergoing a digital transformation. The jobs of the future will always include medicine-related jobs as well. Encouragement of biological, genetic, and technological interests will lead to intriguing potential in this discipline.
Creative Economy
As automation replaces mundane work, creativity becomes a valuable ability. Design, content development, and digital marketing careers are booming. Fostering your child's artistic and creative ability will benefit them in an ever-changing work market.
Human-Machine Collaboration
Jobs that need human-machine collaboration are becoming increasingly significant. Emotional intelligence, critical thinking, and flexibility will be highly valued. A well-rounded education that incorporates humanities and social sciences can help to improve these skills. This field is exciting since we all know there are products that don't exist yet, which your child might be responsible for inventing.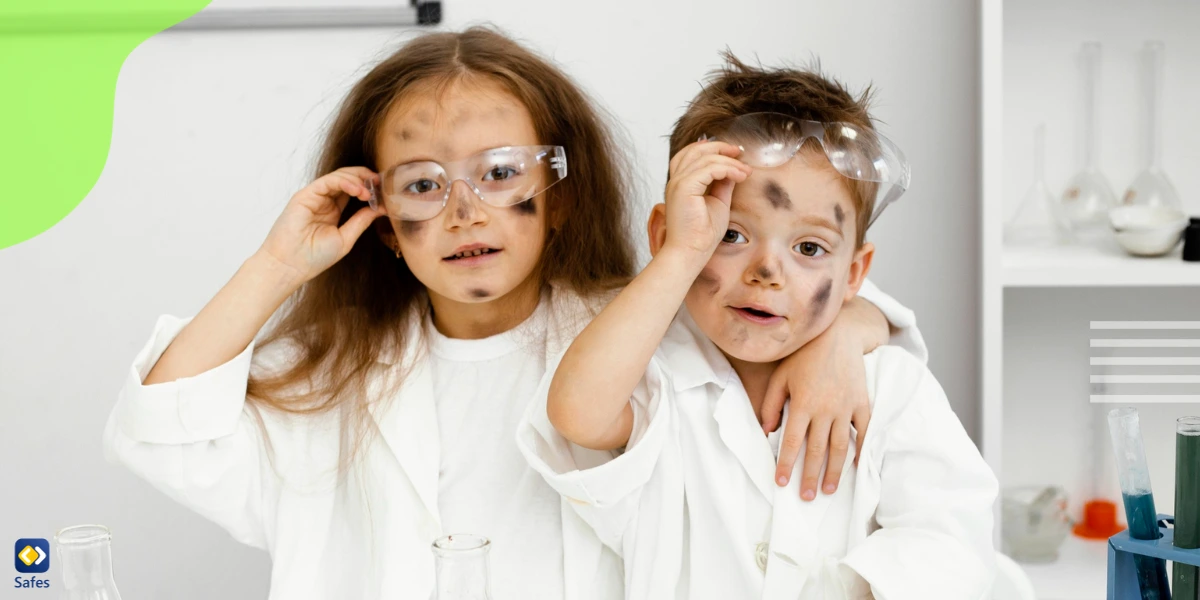 How You Should Prepare for the Future
So, how can parents help their children prepare for these future jobs? It goes beyond simply encouraging kids to flourish in STEM disciplines (great for future tech careers), while this is crucial. Here are some important strategies.
Embrace Lifelong Learning
Encourage a love for learning that extends beyond the classroom. The ability to adapt and acquire new skills will be crucial in the fast-paced world of tomorrow.
Foster Critical Thinking
Nurture your child's ability to think critically and solve problems. The future workforce will need individuals who can analyze information, make decisions, and innovate.
Cultivate Soft Skills
While technical skills are essential, soft skills like communication, teamwork, and adaptability are equally important. These skills are the glue that holds a successful career together.
Encourage Entrepreneurial Thinking
Instill an entrepreneurial mindset by fostering creativity and risk-taking. The ability to identify opportunities and turn ideas into action will be invaluable. A good example is encouraging robotics for kids.
How We Can Help
Parental control apps can play a supportive role in fostering essential skills in children, particularly in the context of preparing them for future occupations. Here's how a parental control app like Safes can contribute to the development of skills such as critical thinking, time management, and responsible technology use:
App usage limits: Safes allows parents to set time limits for specific apps or device usage. This feature helps in teaching children the importance of managing their time effectively, preventing excessive screen time, and promoting a healthy balance between online and offline activities.
Content filtering: Safes includes content filtering options, allowing parents to control the type of content their children can access online. This encourages children to develop digital literacy skills by exposing them to age-appropriate and educational content while protecting them from potentially harmful material.
App blocking during study hours: Safes enables parents to block distracting apps or games during specific study hours. This helps children stay focused on their homework and assignments, fostering good study habits and discipline.
Location tracking in real-time: Using Safes, you can track your child's location in real-time while also having a log of their location history. This way, you can have peace of mind when it comes to where your child is going and who they're spending their time with. Safes is available on iOS and Android.
Conclusion
Our role as parents has a big influence on our kids' futures. We can empower our kids to confidently traverse the dynamic work world by keeping up with the latest developments in the field and supporting a comprehensive education. The goal is to prepare them for a lifetime of success in a world that is always changing by instilling in them a love of learning, critical thinking, and adaptability.