Are you concerned about the skyrocketing rates of childhood obesity? Well, you're not alone! The causes of childhood obesity are multifaceted, and the role of media and advertising in influencing children's food choices is one of the most talked-about issues. In this blog post, we'll unravel the screen-food link and explore how screen time and food marketing contribute to childhood obesity. From educating kids about advertising techniques to encouraging healthy eating habits, we'll cover strategies to help parents and communities address this critical health issue. So, let's get started!
The Link Between Media Advertising and Childhood Obesity
Childhood obesity rates in America (as well as in many other countries) are seriously concerning. According to CDC (Centers for Disease Control and Prevention) statistics, roughly 1 in 5 children in America are obese. That's almost 20% of all kids! This is a significant health issue that won't go away on its own. We need to take action to address the root causes of this problem.
When it comes to childhood and teenage obesity, food marketing plays a major role in influencing what young people choose to eat. Teenagers are bombarded with ads for unhealthy foods on TV, social media, and other platforms. These ads are designed to appeal to their senses and convince them to make unhealthy choices. It's no wonder that so many teenagers struggle with obesity and related health problems.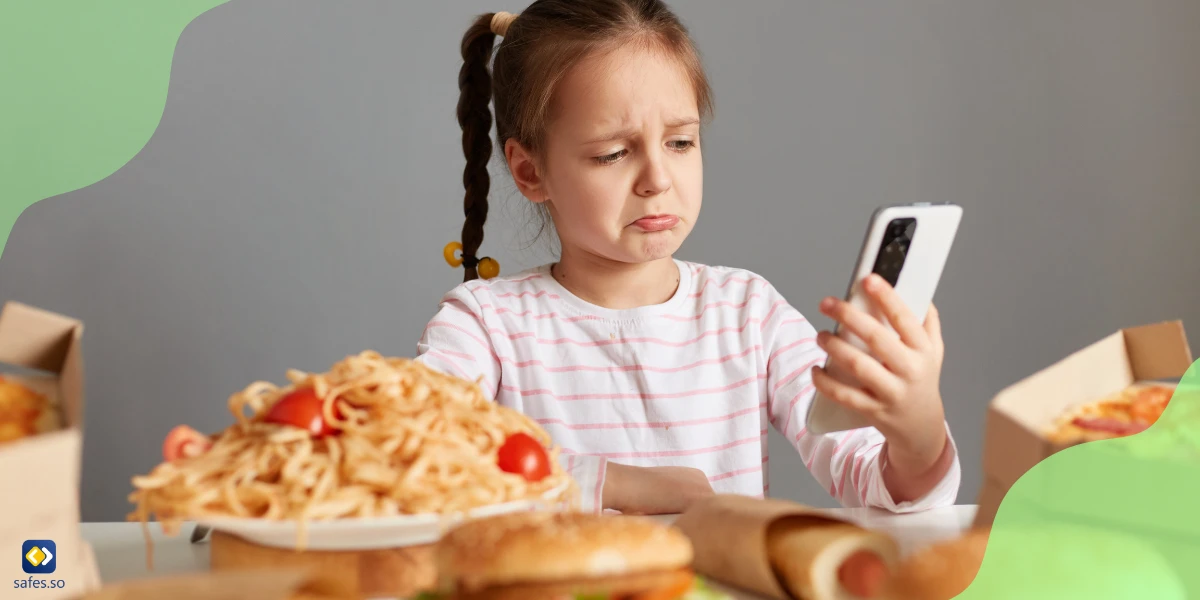 The Influence of Screen Time on Childhood Obesity
Screen time is also a major factor in childhood obesity. When children spend too much time in front of screens, they are more likely to snack on junk food and make unhealthy choices. Exposure to food advertising during this time only makes matters worse. Marketing techniques are incredibly powerful and can convince even the most health-conscious individuals to make poor choices. That's why it's so important to limit screen time and teach children how to make healthy choices.
Strategies to Mitigate the Influence of Media Advertising
To tone down the influence of media advertising on obese teenagers and children, there are several strategies we can take on. We might not be able to stop companies advertise unhealthy food any time soon, but we can educate children about their advertising techniques. This way, we can help them recognize when they are being marketed to and make more informed choices.
Moreover, we can limit younger children's access to conventional social media such as Instagram and Facebook. There are many safe and ad-free social media for children that they can use. Also, by setting screen time limits and establishing media-free zones, we can reduce the amount of time kids spend exposed to persuasive marketing techniques and encourage more active lifestyles.
At the same time, It's crucial to encourage healthy eating habits and food choices. By being a good role model for healthy eating, you can help combat the impact of food marketing on teenagers and kids.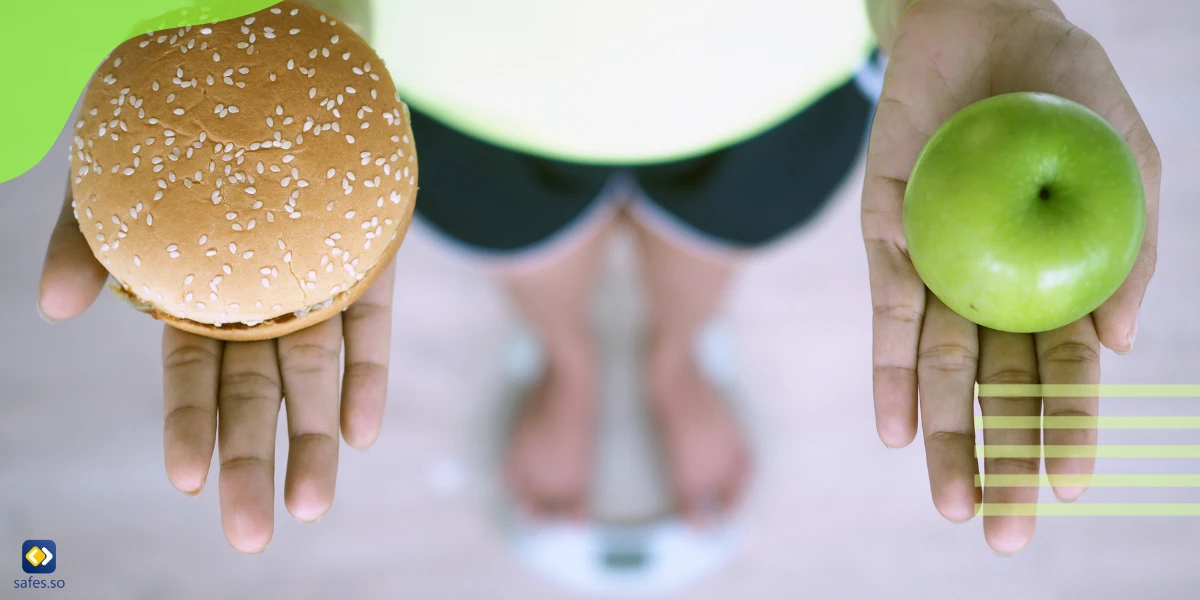 How Can Safes Help Protect Your Child Against Media's Bad Influence? 
The Safes parental control app allows you to monitor and control your child's social media use. Using this app, you can prevent your kid from accessing social media platforms that are not suitable for their age. Besides, the app allows you to set screen time limits, which can help reduce your child's exposure to harmful ads on social media.

One of Safe's strong points is that you can use it on all smartphones, tablets, and computers that your child uses, no matter whether they're on Android, iOS, Windows, or Mac platforms. So, one app is enough to protect your child everywhere.
With Safes, you can rest easy knowing that you have taken steps to keep your child safe online. Want to know more about setting parental controls using Safes? Follow the links below:
Collaborating with Schools and Communities for a Healthier Lifestyle
Sometimes, inspiring your child to adopt a healthy diet on your own is not effective enough, considering the negative role models outside the home and the peer pressure. So, it's necessary for us to collaborate with schools and communities to promote a healthier lifestyle for everyone.
For instance, you can try to persuade your kid's school to offer healthier food options, like more fruits and veggies. Another thing you can do is start or support campaigns for policies that limit how companies market junk food to kids—like restricting advertisements on TV or in schools. For a successful campaign, it's important to get everyone involved. So, you need to talk to other parents, teachers, and community organizations about the issue. Together, you can work to create a healthier environment for your kids to grow up in.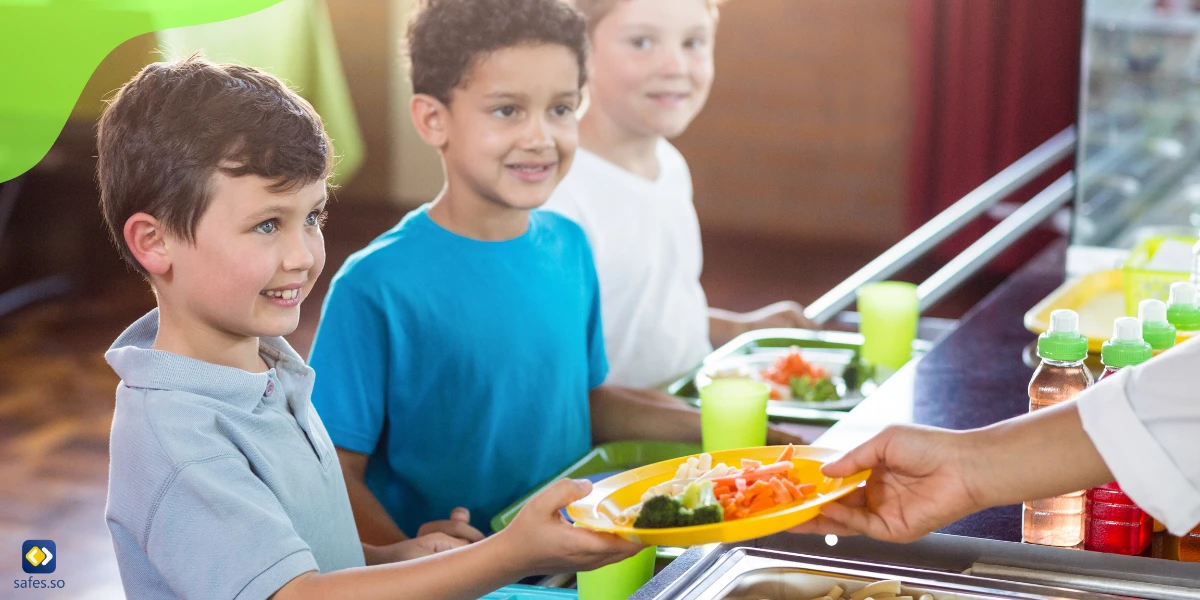 Causes of Childhood Obesity: Conclusion
In conclusion, media and advertising play a big role in the causes of childhood obesity. The constant exposure to unhealthy food marketing and increased screen time has resulted in kids making unhealthy food choices. However, you as a parent can take steps to diminish these influences, like setting screen time limits and teaching your child about advertising techniques. There are tools like the Safes parental control app parental control apps that can help you along the way by monitoring and controlling your kid's social media use. However, for the best results, you need to collaborate with other parents, schools, and communities to promote a healthier food environment for all kids.
With these tips and strategies, we can make progress in mitigating the causes of childhood obesity and creating a healthier future for our young ones.