Co-parenting is a challenging but rewarding experience that can be beneficial for your children, as well as for you and your co-parent. It's a way of parenting that involves both parents working together to provide the best care and support for their children. As a co-parent, you will need to learn to communicate and cooperate with each other, as well as find ways to compromise and make decisions together. In this blog post, I will discuss the basics of co-parenting, what it takes to be a successful co-parent, and will provide some co-parenting communication guidelines. 
What is Co-Parenting and Why Communication Guidelines are Necessary?
Co-parenting is when two parents who are no longer in a relationship with each other, but who both share responsibility for their child, come together to raise their child. Co-parenting can take many forms. For example, it can involve a divorced couple or two people who never married each other but have a child together.  
The U.S. Census Bureau estimates that about 21.9 million children had a parent who didn't live with them in 2018. Considering these high numbers, communication guidelines are necessary for successful co-parenting because they provide clarity and structure to the co-parenting relationship. They help the parents understand what kind of co-parenting communication is appropriate, how to handle disagreements, and how to work together to meet the needs of their child. Communication guidelines also help to ensure that the parents are on the same page when it comes to decisions and expectations, which can help reduce conflict and foster a more peaceful and respectful relationship between them. 
Co-parenting Rules for Better Communication
Follow these simple rules to enhance your co-parenting relationship and create a better environment for your children: 
Establish a Consistent Routine
Establishing a consistent routine for your children is important for both parents and children. This will help your children feel secure and provide them with a sense of stability. Plus, it keeps things organized and predictable. It's also been proved that maintaining a consistent routine benefits child development. 
On the other hand, it can also help reduce stress and conflict between co-parents, as they won't have to worry about unpredictable change in plans. Having a consistent routine also helps to ensure that parents are both on the same page and working together in the same direction. It can help build trust and understanding between co-parents, and make it easier to effectively communicate with each other. 
Communicate Openly, Honestly, and Regularly
Communication is key to successful co-parenting, and it should be ongoing and consistent. Make sure to communicate openly and honestly with your co-parent about your children's needs and any issues that arise.  
How often should co-parents communicate depends on whether there are any special issues that need to be discussed. Overall, it's important for co-parents to communicate regularly, usually a few times a week. It's also important to be responsive to each other's questions or concerns in a timely manner. 
Co-parents should also communicate when there are changes in the child's schedule or in the family dynamics. Co-parents should get in touch when the child is sick or has any other medical issues. They should also agree on a plan for resolving conflicts that arise. 
Respect Each Other
Respect is essential in any relationship, and co-parenting is no different. Respect each other's parenting styles and decisions and try to work together to make the best decisions for your children. 
You should also respect each other's time and space. Avoid calling in inappropriate hours or visiting when your child is supposed to be with the other parent. Also, try not to change the agreed-upon plan unless there's an emergency.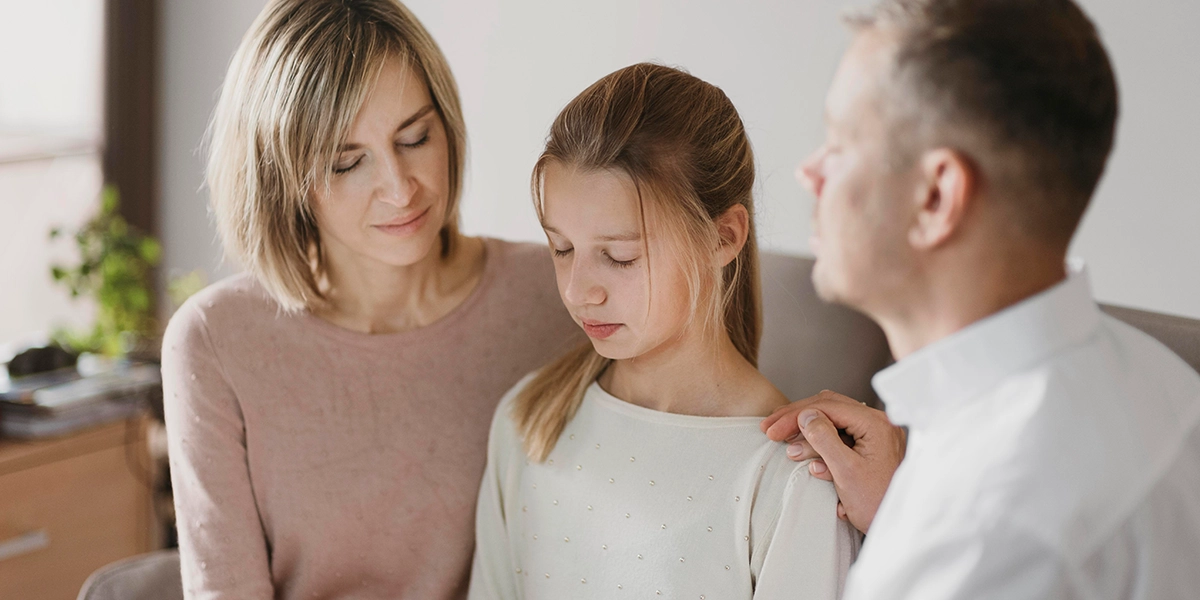 Put Your Children First
Always put your children's needs first. This means putting aside any differences you may have with your co-parent and focusing on what's best for your children. Keep in mind that everything you do is for your child's well-being and personal issues shouldn't get in the way of that. Also, never use your child for getting back at your ex-partner. 
Set Boundaries
Setting boundaries is important for co-parenting. Make sure to set boundaries for yourself and your co-parent to ensure that everyone is on the same page and that your children's needs are being met. By setting clear guidelines, both co-parents will be aware of their responsibilities and make sure that there won't be any conflicts. 
Be Flexible
Co-parenting can be challenging, so it's important to be flexible. Even though clear rules and boundaries should be established, both co-parents should be willing to compromise and adjust their plans if necessary. Flexibility increases freedom and helps reduce the chances of exhaustion and burnout. 
Overcoming Communication Barriers as Co-parents
Communication between co-parents can be difficult and stressful, so it's important to take some time for yourself to destress and decompress. Taking a break from communication can help both co-parents process their emotions and thoughts in a healthy way. 
Setting explicit co-parenting communication guidelines is going to make everything more straightforward and clearer. Also, if you're having difficulty co-parenting, don't be afraid to seek help. Consider talking to a therapist or joining a support group to help you navigate the challenges of co-parenting. You can also use technology to help you co-parent. Read more about Tips for Co-Parents on Using Technology to Enhance Children's Lives. 
Another tip: Parental control apps can help facilitate co-parenting by providing parents with tools to monitor their child's online activity, set time limits and restrictions for device usage, block unwanted content and even locate their child's device. This can help parents ensure their child's safety online, manage their child's digital usage, and create a more secure and healthy digital environment for their child. Here are 7 Online Dangers That Threaten Children's Safety on the Internet. This facilitates communication and reduces anxiety among co-parents. All of this has been made possible in Safes. You can install it on iOS, Android, or Windows and start your free trial period.