Technology has revolutionized the way we live, work, and play—and it is now revolutionizing the way we co-parent. The integration of technology into our lives is making it easier for parents to share custody and co-parent in ways that enhance the lives of their children. With the right tools, co-parents can better manage their parenting schedules, communicate more effectively, and stay organized. Technology is also enabling parents to stay connected with their children even when they aren't in the same physical space. From online calendars to video chat, parents and children can stay connected regardless of their distance. Technology and co-parenting tips for divorced parents are allowing parents to create a better environment for their children and build stronger relationships. By sharing some co-parenting tips, this blog post will explore the ways technology is being used for co-parenting and how it's helping to improve the lives of children. 
What Does Co-parenting Mean?
Co-parenting is a parenting arrangement in which two parents who are not a couple share responsibility for raising their child. This arrangement can be used by divorced, separated, or unmarried parents. Examples of co-parenting include sharing parenting duties such as attending school events, making medical decisions, and providing financial support. Co-parenting can also involve sharing custody of the child, with both parents having equal rights and responsibilities. In the following section, we will propose some healthy co-parenting tips that you can implement in your life. 
Ideas for Utilizing Technology to Enhance Children's Lives as Co-parents
Technology has become an integral part of children's lives today. It offers a variety of benefits for them, from providing educational opportunities to helping them stay connected with friends and family. Technology can also help children learn important life skills such as problem-solving, decision-making, and creativity. Finally, technology can be used to provide entertainment, allowing children to explore their creative sides and engage in activities that can keep them hooked and entertained. Here are some of the best co-parenting tips based on technology: 
Online Learning Platforms
Online learning platforms can facilitate learning in children by providing them with access to educational resources, such as videos, interactive activities, and quizzes. These platforms can also provide personalized learning experiences, allowing children to learn at their own pace and in their own way. Additionally, online learning platforms can provide children with access to a global network of peers, enabling them to work together on projects and gain valuable experience. Finally, online learning platforms can provide children with access to a variety of educational materials, such as textbooks, articles, and other resources, which can help them gain a better understanding of the topics they are studying. 
Online learning platforms provide a secure, easy-to-use platform for co-parents to communicate with each other and stay up-to-date on their children's activities, schoolwork, and more. Additionally, since parents don't have to go far to learn about their kids' academic performance, it can save them some time. Read more about How to Use Technology to Teach Students Properly. 
Educational Apps and Games
Educational apps and games can be a great tool for learning. According to Globenewswire, by 2025, there will be $325 billion in revenue from e-learning worldwide. They can help children learn how to resolve conflicts, practice communication skills, and foster cooperation. By playing games or using apps that are designed to teach something to children, parents' job of educating their children is made easier than ever. Here are 16 Educational Apps and Sites for Elementary Schoolers in 2023.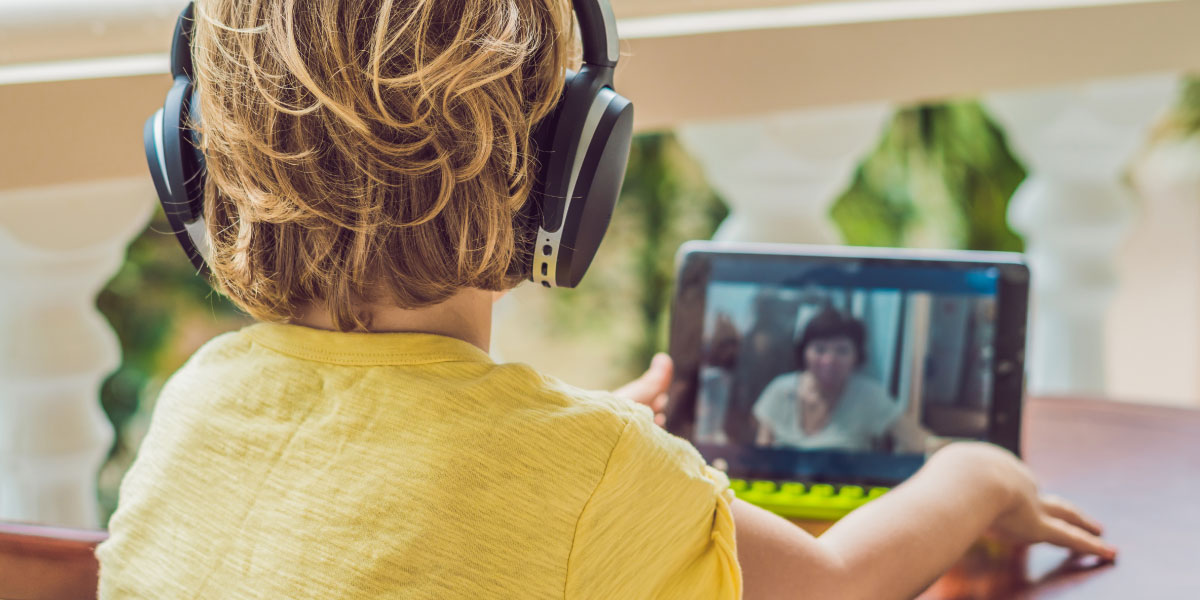 Video Calling
Video calling allows co-parents to have more flexibility when it comes to scheduling parenting time. This can be especially helpful for parents who live far apart or have busy work schedules.  
Video calling also eliminates the need for co-parents to travel long distances to visit each other or their children. This can save time and money, as well as reduce stress. 
Finally, video calling can help to strengthen the bond between co-parents and their children. Seeing each other on a regular basis can help to foster a stronger relationship. 
Social Technology
Social technology can make co-parents' and children's lives easier in a variety of ways. For parents, social technology can provide a way to stay in contact with their children, even when they're not together. They can also use social media to monitor their children's activities, or to keep an eye on the activities of their friends. Social technology also makes it easier for parents to search for and find activities, events, and resources for their children. 
For children, social technology can provide entertainment, companionship, and educational opportunities. Social media can be used to connect with friends. In addition, social technology can help children explore their interests and discover new ones. 
Online Calendars and Apps
Technology can also be used to help parents divvy up the tasks associated with parenting. For example, using online calendars and apps, parents can establish a shared schedule of who is responsible for what tasks on which days. This way, parents can ensure that each is contributing to their child's care and that no one is taking on too much of the workload.  
Parental Control Apps
Parental control apps help co-parents better manage their children's device usage and activity, giving them the ability to set limits, monitor internet activity, manage app usage, and even block access to certain websites and apps. These apps provide co-parents with a better understanding of what their children are doing online, enabling them to make informed decisions about their children's online safety. Read our blog on How to Raise Awareness and Secure Technology for Kids Online. 
Safes is a good example that will help you do all that, and a lot more. You can install it on iOS, Android, or Windows and start your free trial period. 
Conclusion
Should co-parenting tips for moms be different from co-parenting tips for dads? Not really. In this day and time, the line between the responsibilities of different genders has been blurred. Technology helps all co-parents keep contact with their children and build a positive environment for them to grow. The proposed co-parenting tips are good ways to achieve that. However, technology is infinitely vast, and ways to use that to your benefit are unlimited.