Computers have become an essential tool in the classroom, revolutionizing how students learn and teachers instruct. However, selecting the best computers for schools can be daunting, considering the diverse needs of students across different grade levels and educational institutions' budgetary constraints. This guide will delve into the factors to consider when choosing computers for schools, discuss the specific requirements for different school types, and more.
Understanding Your School's Specific Requirements
Before selecting computers for your school, you should understand the specific requirements unique to your educational institution. Different school types, such as elementary, middle, and high schools, have distinct needs based on age, grade level, curriculum, and teaching methods. Factors like classroom size and available infrastructure determine the most suitable computers for your school.
Budget Constraints and Financial Planning
Budget constraints are a reality for most educational institutions, and financial planning plays a crucial role in acquiring computers for schools. It is essential to assess the available budget and allocate the funds wisely to ensure the procurement of the best possible devices without compromising on quality. Your school can maximize its budget and provide students with reliable and efficient computers by adopting cost-effective strategies and exploring different purchasing options.
Comparing Different Options
You can choose from desktops, laptops, and tablets for your school. Each type has pros and cons, and selecting the most suitable option depends on factors such as:
Portability
Ease of use
Functionality
And the specific needs of students and teachers
Desktop Computers
Desktop computers offer robust performance, larger screens, and enhanced customization options. They are ideal for computer labs, libraries, and office spaces within schools. Desktop computers are the best option for students and an educational setting because their larger form factor provides more room for expansion and upgrades, making them a versatile choice for schools requiring additional memory and storage. Desktops also allow for the integration of specialized peripherals like:
Audiovisual solutions
Monitors
Scanners
Printers
Wireless mice and keyboards
Laptops
Laptops offer portability and flexibility, making them popular for students and teachers carrying their devices between classrooms, libraries, and homes. With technological advancements, laptops offer:
Powerful processors
Ample storage
And long battery life
They have features like:
HD multimedia and videoconferencing capabilities
Multiple connectivity options
And compatibility with various educational applications
Laptops enable students to engage in hands-on experiences, collaborate with peers, and access resources from anywhere.
Tablets
Tablets are lightweight, portable devices with touchscreen functionality and are well-suited for younger students. They provide a user-friendly interface and support a wide range of educational apps. Tablets are handy for touch-based, video, and content-sharing activities. They are an excellent choice for early childhood education. However, they may have limited processing power compared to desktops and laptops, impacting their suitability for more resource-intensive applications.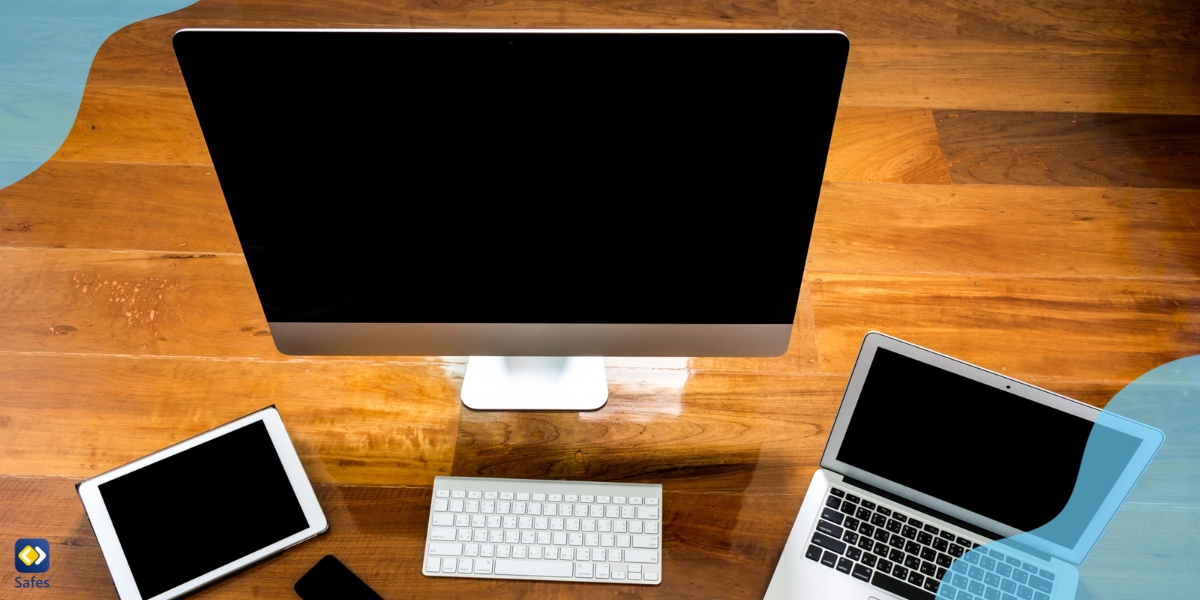 Importance of Hardware Specifications
When selecting computers for schools, it is crucial to consider the hardware specifications to ensure optimal performance and longevity. The processor, RAM, and storage capacity are key hardware components to evaluate.
Processor
The processor is the computer's brain, responsible for executing instructions and performing calculations. A powerful processor enables:
Smooth multitasking
Faster data processing
improved performance for resource-intensive applications
RAM
RAM plays a crucial role in the computer's ability to handle multiple tasks simultaneously. A higher RAM capacity allows:
Smoother multitasking
Faster data access
Improved overall performance
You should aim for sufficient RAM to support the activities and applications students and teachers use.
Storage
Storage capacity determines how much data can be stored on the computer. You should consider the storage needs of your students and teachers when selecting computers. SSD storage offers faster data access and improved durability compared to traditional HDD storage.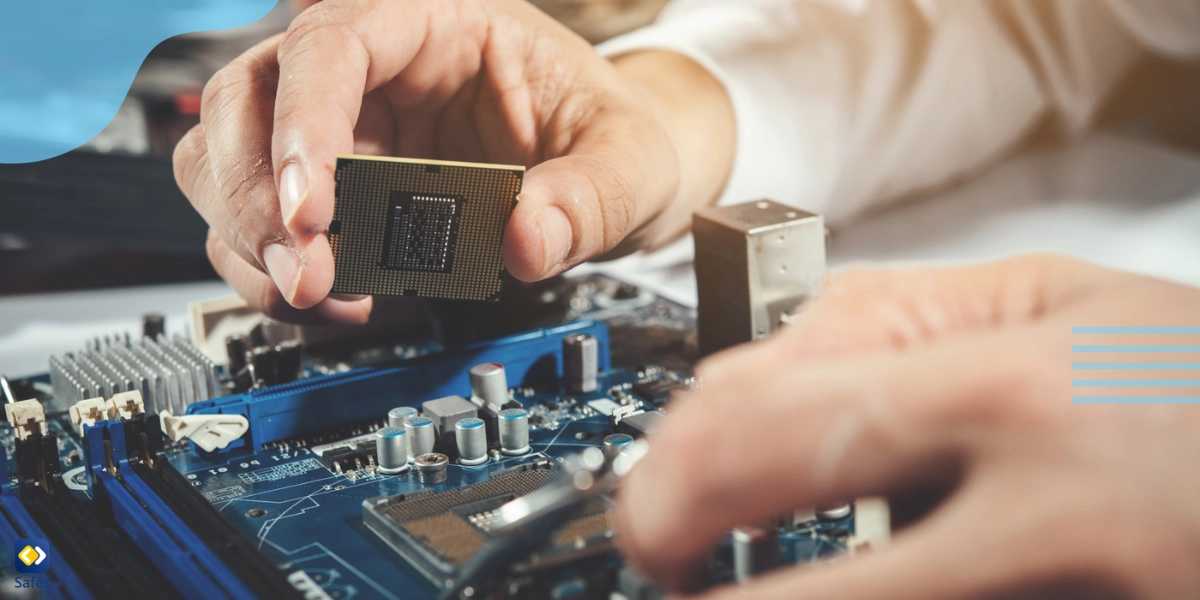 Durability and Maintenance
In an educational setting, durability is paramount to ensure that computers can withstand the rigors of daily use. When selecting the best computer for middle schoolers or younger students, you should look for devices built to withstand drops, spills, and general wear and tear. Additionally, devices with easy maintenance and serviceability features are beneficial to minimize downtime and disruptions in the learning process. Schools can also consider investing in protective cases or covers to further enhance the durability of the computers.
Warranty and Support Options
When investing in computers for schools, it is essential to consider warranty and support options. Reliable support can minimize downtime, address technical issues promptly, and provide peace of mind to students, teachers, and administrators. Schools should negotiate warranty and support contracts that align with their specific needs and ensure that the chosen vendor has a strong reputation for customer service.
Security in a School Environment
Ensuring the security of students' data and protecting them from cyber threats is of utmost importance in a school environment. You should prioritize devices with robust security features, such as:
Built-in virus protection
Secure boot processes
Data encryption
Implementing reliable network security measures and educating students and staff about safe online practices is also essential.
Introducing the Safe School App: Ensuring Security and Safety
The Safe School app is a powerful tool for school administrators to monitor and address security concerns effectively. This comprehensive app provides features such as real-time monitoring, content filtering, and screen time management. By leveraging advanced technology and intelligent analytics, the Safe School app empowers administrators to create a secure and safe learning environment for students.
You are welcome to sign up on our website to use Safes School for your educational center.
Conclusion: Best Computers for Schools
Selecting the best computers for elementary, middle, and high school students requires careful consideration of the:
Specific requirements
Budget constraints
And the unique needs of students and teachers
By understanding the importance of hardware specifications, durability, maintenance, security, warranty, and support options, you can decide which PC is the best for your students. Additionally, consider using security and management apps like Safe School to ensure the security and safety of your students online.