Nowadays, in a constantly changing digital environment technology is becoming more and more influential in determining how children's education and entertainment experiences are shaped. As most children should get familiar with the digital world, parents may look for cheap tablets for children to introduce technology to them.
With economical options, parents can give their children access to educational resources and interactive content without having to put a strain on their budget. For families looking to enhance their children's development inexpensively, ensuring accessibility through cost-effective tablets becomes increasingly important.
In this blog, we will recommend some of the best cheap tablets for children in addition to the factors that parents need to consider in choosing tablets for their children.
What to Consider Before Buying a Tablet for a Child
When buying tablets for children, you should pay attention to several crucial things to provide a well-rounded and useful technological experience for them. Here are a few factors that parents should keep in mind while buying:
Price
Price is the first factor in purchasing a tablet for children. While families are trying to introduce their children to the advantages of technology, they should set financial restrictions to make sure that important resources are used wisely. Although expensive tablets come with many fancy features, if you can't afford one, it is not the right tablet for your child.
This practice teaches children the value of making thoughtful choices while still enjoying modern technology in addition to teaching them financial literacy. Moreover, affordable tablets can still provide a range of essential features tailored to the needs of children.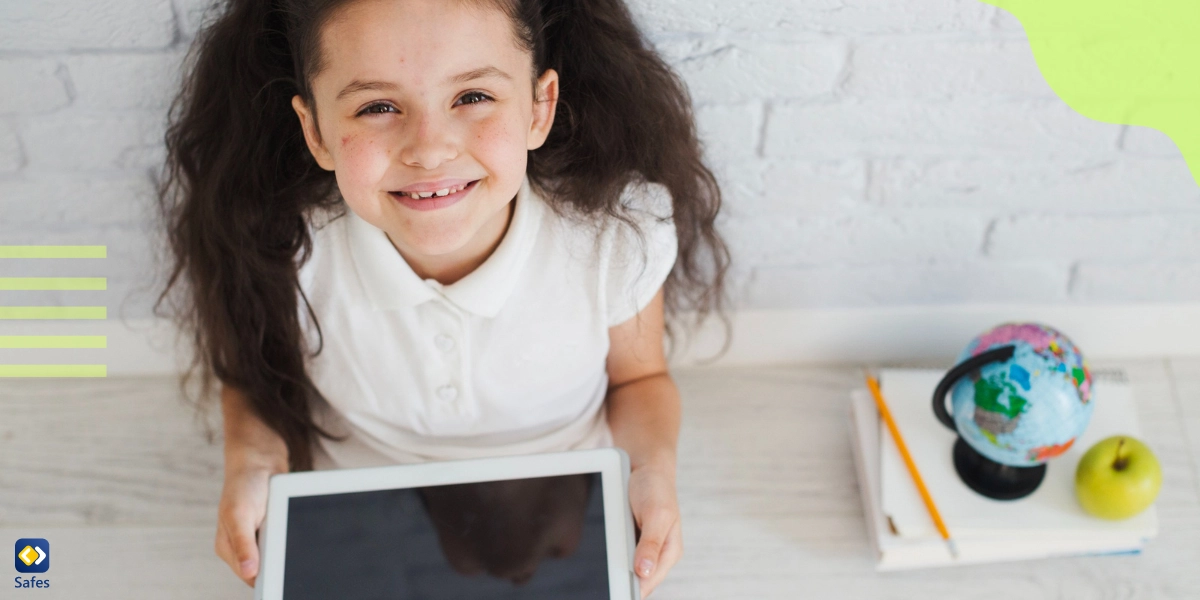 Durability
When buying tablets for children, the need for a strong construction cannot be understated. Since children are naturally curious, they may interact with their tablets unconsciously. Children's tablets must be resistant to spills, bumps, and drops. A sturdy device with hardened edges can be protected against any damage.
However, tablets designed for children usually have features that are specifically made to withstand the challenges of young users. These features, like shockproof casings and rugged designs, assist in making the device durable and child friendly.
Content and App Compatibility
It's important that a tablet you want to buy for your child can support a variety of educational and entertainment apps; it lets children interact with a variety of topics and skills as well as fostering a well-rounded and effective educational experience. But sometimes children may be exposed to inappropriate content and parents should protect them by using some safety tools.
Nevertheless, children's tablets are equipped with features that address parental worries and ensure a safe and positive online experience. Access to child friendly app stores and parental controls are two examples of such capabilities.
Screen Size and Display
Another key element that affects children's usefulness and overall experience in selecting a tablet for children, is screen size. Here are the pros and cons of different screen sizes:
Smaller screen sizes: They are portable, light, and travel-friendly but their visual space is limited.
Medium screen sizes: They strike a balance between portability and visual space, and they have larger text displays. But they are heavier compared to the small ones.
Larger screen sizes: Although they offer more space for content and are beneficial for educational activities, they are less portable, and extended use of larger screens can lead to increased hand strain.
Make sure that the tablet you want to buy for your child is equipped with anti-glare coating and adjustable brightness features. These two features enhance your child's tablet visibility and prevent excessive eye strain in children.
Performance
Even if the tablet that you want to buy for your child does not have the most powerful specifications, it should still be sufficient for basic tasks. Reading books, simple drawing, and basic research for school are some of the tasks that require minimal processing power. Some cheap Android tablets perform very well despite their low price.
Technical factors like processor speed and RAM are elements that play a crucial role in the tablet's overall performance and responsiveness, impacting how well it manages different tasks.
Battery Life
You should always consider a tablet's battery life when choosing one for children. A tablet that can survive an entire day of use is a good choice for buying since it gives children uninterrupted learning, entertainment, and exploration.
Moreover, during travel, a tablet with a long battery life makes you assured that children are interested and engaged even when they are not near a power source.
Storage
It's better to purchase a tablet for your child with high storage because it has an immediate impact on their learning, enjoyment, and overall experience. Here's why ample storage is important:
It allows children to explore a diverse range of apps and activities.
Children can use it for a long time because it can hold a wider selection of apps.
It can be shared by siblings without worrying about capacity restrictions.
Although you can enhance storage capabilities through microSD cards. They facilitate easy content transfer between devices, and they can be more cost-effective than buying a higher-capacity tablet.
Accessories
Optional accessories like stylus pens, keyboard cases, or headphones play a crucial role in buying tablets for children since they enhance creativity in children. For example, some cheap drawing tablets have stylus pens that enable children to draw, write, and interact with the tablet more creatively.
Reviews and Recommendations
Asking other parents or reliable sources for their opinions and ideas is one of the best methods to get knowledge and guidance in buying tablets for children. Amazon is a website where parents can find information about digital devices including the best cheap gaming tablets and the best drawing tablets for children.
Top Affordable Tablets for Children
Here, we have gathered a few tablet models that are popular and kid-friendly:
Amazon Fire HD Kids Edition: They are specifically made for children, have a sturdy casing, and have parental controls.
Samsung Galaxy Tab A Kids Edition: This tablet provides parental controls, a kid-friendly interface, and access to curated content via the Samsung Kids app.
Lenovo Tab 4: Lenovo offers tablets for kids with protective covers, parental controls, and a selection of educational software that is suitable for children.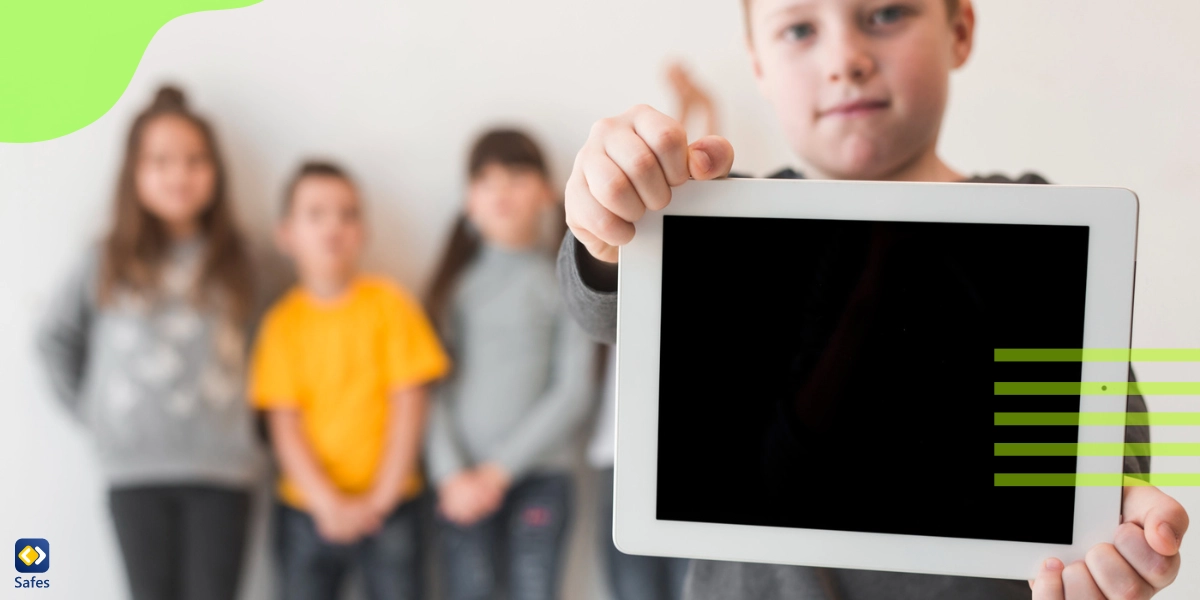 The Importance of Parental Controls on Children's Tablets
Although children's tablets provide a variety of educational and entertainment options for them and have numerous benefits, some concerns need to be considered. Overusing digital tablets and the Internet can affect children negatively as well as threaten their online safety.
Parents can use parental controls on children's tablets and mobiles which are specialized tools designed to manage children's screen time and set boundaries on their Internet usage. They can use the default parental controls on children's devices. Read our resource pages to get more information:
Also, parents can use a third-party parental control app like Safes to monitor their children's online activities, manage their digital activities, and block social media apps like Instagram and Twitter instantly. You can download it for free on iOS and Android.
Conclusion
Overall, as technology grows, children need to get familiar with new digital gadgets like tablets and phones to access various educational and entertainment content. We recommended some good and cheap tablets for children, and we mentioned some features like price, battery life, and storage that should be considered before buying a tablet for children.