Nowadays artificial intelligence (AI) is currently in use in almost every field such as marketing, programming, transportation, and education. Educational AI refers to the artificial intelligence used in education. It improves the learning process for students and provides various educational resources for them. It fosters independent learning in students which gives students the ability to learn anywhere without a need for teachers.
But teachers and school officials may have concerns related to the use of AI by their children. Some of the concerns are about cheating and privacy. In this blog, we are going to talk more about AI in education and make recommendations to teachers for managing their students' access to AI tools.
Benefits of Educational AI Tools for Children
Educational AI comes with several advantages that can greatly improve students' learning process. Here are some of the benefits of AI in education:
Personalized learning: This means finding the educational material each student needs by analyzing their strengths and weaknesses.
Adaptive learning: AI educational tools can adapt to students' learning progress and adjust the difficulty.
Interactive learning: AI technology makes the learning process more interactive and increases engagement by using resources such as games and apps.
Instant responding: Students can find the answers immediately which saves much of their time.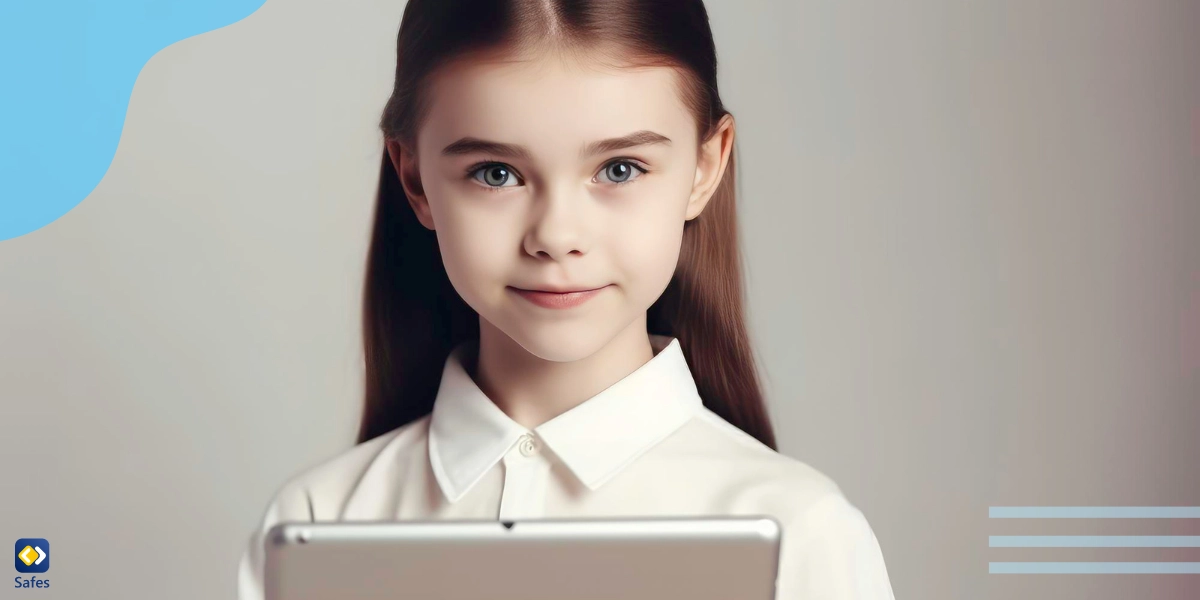 Forms of Educational AI Tools
There are numerous types of artificial intelligence tools for education. Although these technologies will not necessarily replace teachers, they can benefit students in various ways. Let's look at some of the educational AI tools to figure out how to use AI in education.
AI-Powered Learning Apps
AI applications for education are commonly in use by many students. They foster and enhance learning experiences for users and have positive impacts on students' performance. Also, students can save time and money by using them. Here are the top three AI apps to empower students in their educational journey.
Socratic: This is a learning app powered by Google AI. It helps students with their homework by providing educational resources like videos and links.
Tutor AI: It lets students create their personalized AI tutor. They can get instant support with their homework and become a master in any topic.
Knowji: This is an application that helps students improve their vocabulary in a simple and funny way. It provides entertaining study materials such as animations and illustrations.
AI-Enhanced Online Tutoring Platforms
These are humanized digital learning platforms that work as tutors for students. They provide effective and useful educational materials to make a friendly and engaging learning environment. Students can participate in one-on-one or group lessons. If you are seeking online tutoring platforms, we have found some of the best ones:
Khan Academy: This is a free educational organization, and its goal is to create online tools for students.
Chegg: It is an education technology company that helps students to do their homework.
GoStudent: Students can connect to tutors for personalized online classes in many subjects like mathematics, history, and science.
AI-Based Language Learning Tools
Learning languages is the best example of AI in education. Most students are keen to learn various languages for their benefit. However, the process of learning a language requires time and effort. AI has made this process easy by providing language learning tools. Students can experience personalized and interactive learning by installing AI language apps. Here are the most popular learning language apps:
Duolingo: This application is widely used by people of all ages. Its features and AI assistance can help people with their language abilities. Moreover, there is a child version of this app called Duolingo ABC that helps children to learn a language in an enjoyable way.
Little Pim: Children can learn a second language easily and in an entertaining way by downloading this app.
LingoAce: For children, this app provides AI-driven language courses with an emphasis on vocabulary, grammar, and conversational skills.
AI-Infused STEM Toys
This is an educational toy that uses artificial intelligence to educate students in STEM fields (Science, Technology, Engineering, and Mathematics). With the help of these toys, learning can be dynamic, entertaining, and engaging. Here are two examples of STEM toys with AI integration.
Osmo Genius Kit: It includes a range of AI toys that teach mathematics, logic, and science to children. Also, it is widely used by schools to create a collaborative and engaging learning experience for students.
Cubetto: It is a screenless coding toy designed for students learning about coding principles.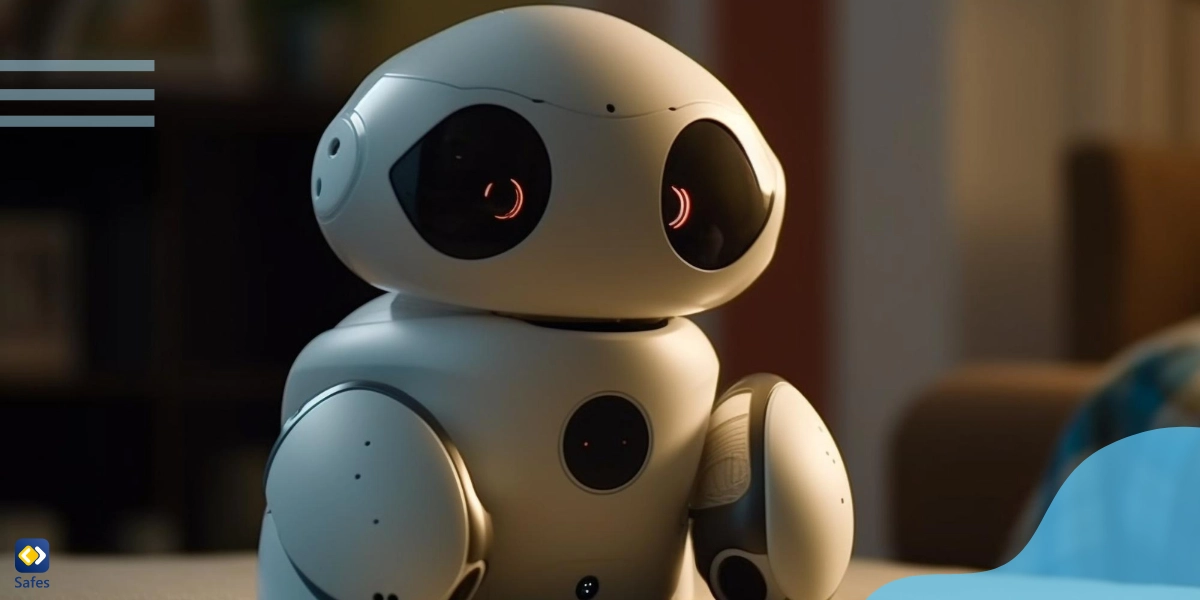 Ensuring Safe Usage with Parental Control Apps
Although AI and education can be an effective combination for students to get better results in their studies and access various resources, there are a couple of risks that can threaten students' security. Moreover, overusing AI can result in some problems such as laziness and weak social skills.
We recommend you use parental controls on students' devices. Safes School is a parental control app that can be used by teachers and school officials to keep students safe in the digital realm. Some of the features of Safes Schools are:
Efficient cost
All-around protection
Easy to use
Conclusion
Overall, educational AI has several advantages for students namely personalized learning, interactive learning, and instant responding. But school officials and teachers should know how AI can be used in education and they should be aware of its possible risks.