Are you feeling like your family's screen time is spiraling out of control? Fret not because we've got just the solution for you: electronic fasting! Just like intermittent fasting, electronic fasting is all about unplugging from technology to find balance in our digital lives.
In today's hyper-connected world, it's super important to strike the right balance between enjoying the conveniences of technology and not letting it take over our lives. That's why we need tech fasting. By taking regular breaks from our screens, we can recharge our minds, boost family bonding, and even improve our mental and physical well-being.
Ready to dive into the world of electronic fasting and transform your family's relationship with technology? Stick around as we explore this life-changing practice and share practical tips on how to successfully implement it in your family.
Understanding Electronic Fasting
Electronic fasting, also known as digital fasting, creates a digital balance in our lives and reduces the negative impact of excessive screen time on our mental and physical health. Excessive screen time can lead to less face-to-face communication, physical activity, disrupted sleep, and social media addiction. It can also cause anxiety, stress, and depression.
Digital fasting benefits, on the other hand, are numerous, including:
Improved focus
Increased productivity
Enhanced creativity
Better sleep
Reduced stress levels
Detachment from electronic devices, whether it's for 30 minutes or a week, can reset your family's habits and improve their overall well-being. Having electronic fasting in your family can be challenging, but there are practical tips that you can follow to make the process easier. Keep reading to find out.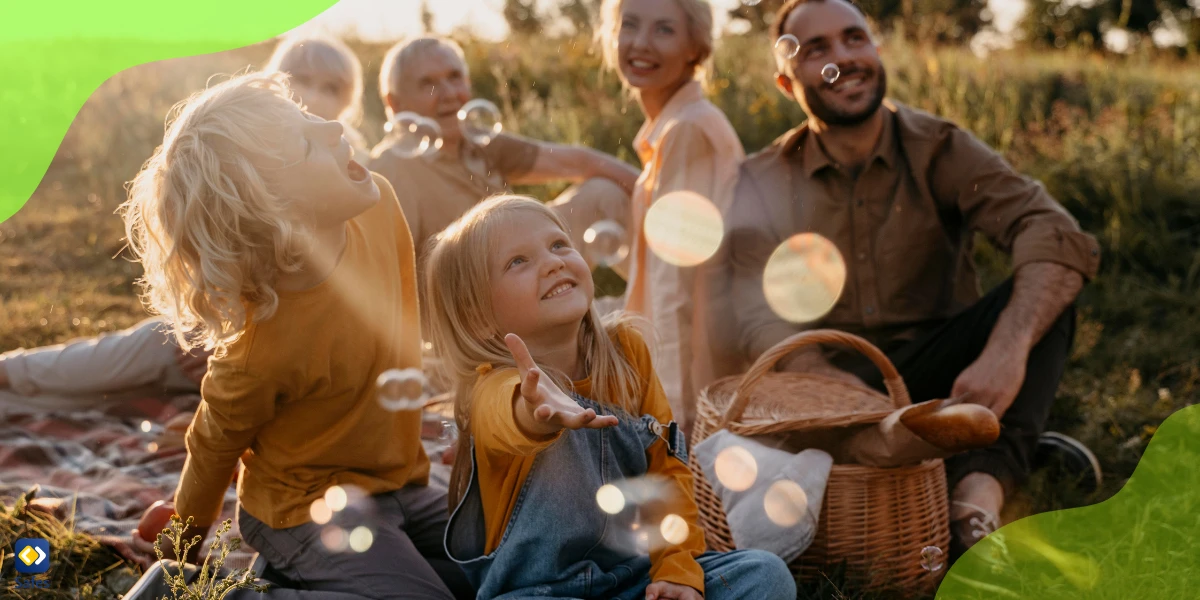 Setting the Foundation for Electronic Fasting
Start by assessing your family's current digital habits. Take note of how much time each family member spends on electronic devices and their activities. This will help you identify areas where electronic fasting can be most beneficial.
Once you have a clear idea of your family's digital habits, it's time to establish clear goals and expectations for electronic fasting. Decide on the frequency and duration of your electronic fasts and communicate these expectations to your family. Be sure to set realistic goals for your technology fast that everyone can adhere to.
Communicate with your family about the purpose and benefits of electronic fasting. Explain how excessive screen time can negatively impact family dynamics and well-being. Highlight the benefits of electronic fasting, including improved focus, productivity, creativity, sleep, and less exposure to blue light emitting from screens. Encourage your family to embrace the idea of electronic fasting and work together towards achieving your goals.
Setting the foundation for electronic fasting requires commitment and effort, but the benefits are well worth it!
Planning an Electronic Fast
Before saying goodbye to your devices for a while, there are a few steps to consider. Firstly, determine the duration and frequency of the fast. Will it be a one-day period of time or a week-long digital detox? Next, identify specific devices or platforms to be included in the fast. Will you be disconnecting from all screens or just social media? Finally, have alternative activities and strategies on hand to fill the digital void. Try reading, hiking, or board games to keep yourself occupied.
Implementing Electronic Fasting as a Family
Now that you've created a supportive environment for your electronic fast and planned and prepared everything that you need along your journey, it's time to get started!
Of course, there may be challenges and setbacks during the fast. It's essential to address these as a family and come up with solutions together. You might need to make adjustments in the duration or frequency of the fast or find new ways to stay engaged and motivated.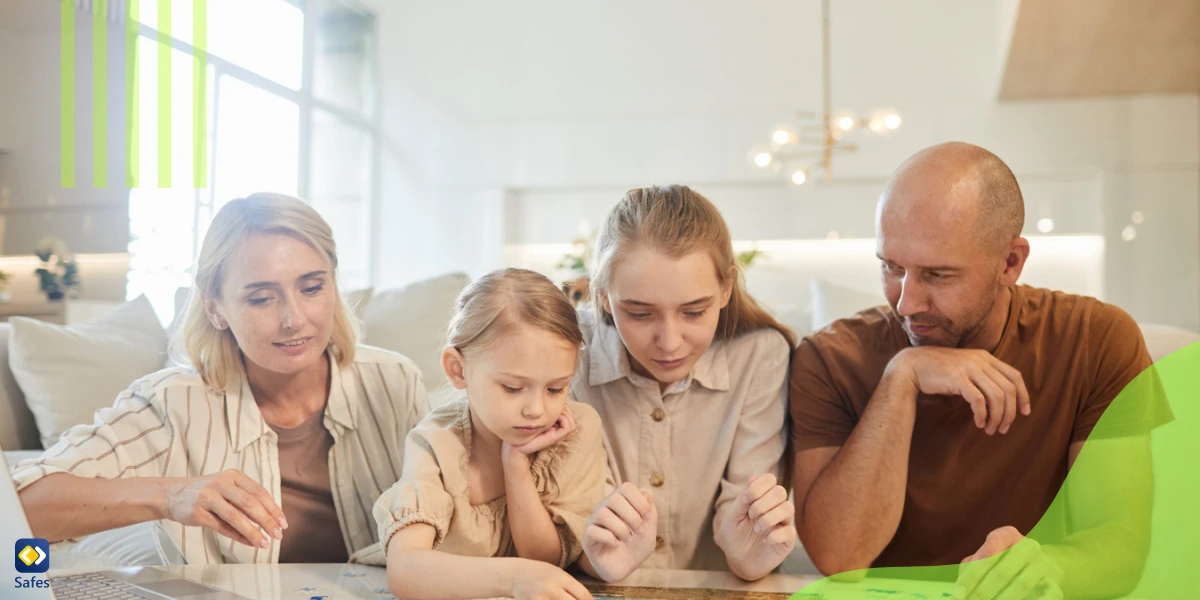 Maximizing the Digital Fasting Benefits
Here are some tips to help you make the most of your electronic fast:
Reflect on the positive changes and outcomes during the fast to help you appreciate the benefits of taking a break from technology. Fasting from technology may give you more time to do things you enjoy, increase productivity, and improve focus in your daily life.
Appreciate the impact of electronic fasting on your family relationships and well-being. Families can strengthen their relationships, improve communication, and create a more supportive environment by taking a break from technology. You may find that you have more quality time together and feel more connected as a family.
Discuss strategies for maintaining digital balance after the fast to maintain the benefits of the fast in the long run. Some ideas include setting boundaries around technology use, scheduling regular tech-free time, and finding alternative activities to do instead of using technology. By prioritizing your digital well-being, you can create a healthier balance between technology and other aspects of your life.
A Detailed Look into Electronic Fasting
After reading the above sections, you might have an overall idea of how to implement electronic fasting within your family. But the question still remains: "How exactly should you do digital fasting?". There is no fixed method for electronic fasting. The way that you choose to do it depends on your goals and situation. For example, some choose to abstain from using any digital devices altogether for a specific amount of time, because they think their digital habits have gotten too out of hand. On the other hand, for most people, it might not be possible to put all devices aside because that's how they get in contact with friends and family.
Since you're doing this as a family, it might not be the best or most convenient option to stop using all digital devices. Instead, you should identify the areas in which you're having problems and make a schedule accordingly. Imagine that your family members are used to being on their phones during dinner. Or that your children keep checking their social media while studying. These are the periods during which the fast should be active. The important thing is that your digital use should be based on intention and necessity, not habit. As a general rule of thumb, try to fast from technology for 12 hours every day and at least three months to build healthy habits.
Resources and Tools for Digital Balance
There are digital tools like parental control apps that can bring digital balance to your family. Parental control apps can be a great way to monitor and limit your child's screen time. One such app is Safes, which allows you to monitor the time spent on devices, block specific apps on your child's phone, tablet, or computer, and track your child's online activity. By using parental control apps like Safes, you can promote daily phone fasting and help your child develop healthy screen habits while also ensuring their safety online.
Safes is available on all devices powered by Android, iOS, Windows, and Mac.
Electronic Fasting: Conclusion
In conclusion, achieving digital balance is essential in today's world and requires a combination of tools and strategies. Parental control apps like Safes can be helpful in monitoring and limiting screen time for children. However, it's also crucial to encourage offline activities and ongoing monitoring and management of screen time for all family members.
Electronic fasting, or taking a break from electronic devices, can be an effective way to recharge and improve overall well-being. Additionally, if your first digital fasting schedule seems not to work, don't hesitate to experiment with other digital fasting plans to find the best combination for you and your family. By implementing these strategies, we can maintain a healthy relationship with technology and enjoy the benefits it offers while avoiding its negative effects.