Self-regulation is a crucial skill your child needs to develop to manage daily life challenges. With strong self-regulation skills, your child can better handle stress, make better decisions, and interact more positively with others. In today's blog, we'll explore self-regulation in children & strategies to nurture it in your child. We'll give you examples of self-regulation in toddlers and older children and discuss the role of parental control apps in building self-regulation in your child.
Self-Regulation's Role in Child Development
We can define self-regulation as controlling thoughts, emotions, and behaviors to adapt and respond appropriately to different situations. Managing impulses and emotions, staying focused, and making thoughtful decisions are examples of self-regulation skills in children. Children with high self-regulation skills can better handle frustration, delay gratification, and cope with stress.
What Influences Self-Regulation?
Now, what influences self-regulation in children? Biological and neurological aspects, environmental influences, and parenting styles are among the factors that influence a child's self-regulation skills. Let's discuss them in detail:
Biological and Neurological Aspects
Self-regulation develops as the brain maturates. The prefrontal cortex, which is responsible for executive functions such as impulse control and decision-making, undergoes major development during childhood and adolescence. Because younger children have less developed prefrontal cortexes, self-regulation is more challenging for them.
Environmental Influences
The environment your child grows up in plays a crucial role in developing their self-regulation skills. A stable and nurturing environment that provides consistent routines, clear boundaries, and opportunities for positive social interactions supports self-regulation development. In contrast, a chaotic or unpredictable environment can make it more challenging.
The Role of Parenting Styles
Parenting styles also impact a child's self-regulation abilities. Authoritative parenting, which is characterized by setting clear expectations, providing warmth and support, and allowing age-appropriate independence, promotes self-regulation skills in a child. In contrast, authoritarian or permissive parenting styles hinder self-regulation development.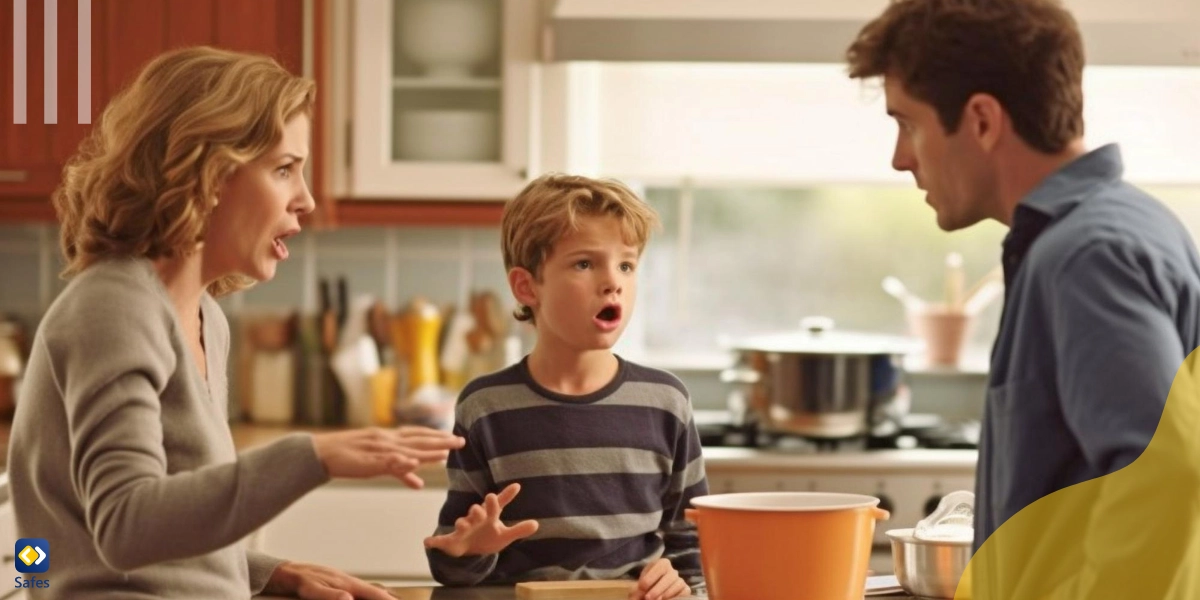 Signs of Self-Regulation Challenges in Children
You must be aware of the signs that your child may be facing self-regulation challenges, such as:
Difficulty managing emotions: Struggling to control their feelings and have frequent emotional outbursts or meltdowns.
Impulsivity: Acting impulsively without considering the consequences of their actions.
Poor attention: Struggling to pay attention and stay focused, leading to problems in school or other activities.
Inflexibility: Struggling to adapt to routine changes or transition between tasks.
Difficulty with frustration tolerance: Becoming easily frustrated and have difficulty coping with setbacks or challenges.
6 Strategies for Building Self-Regulation
If you sense your child is suffering from poor self-regulation skills, you don't need to worry. There's a lot you can do to help them build the necessary skills. Try these tried-and-true strategies:
Build Emotional Intelligence
Children with high emotional intelligence can recognize, understand, and manage their own emotions as well as those of others. Teach your child to identify and label their feelings to help them develop self-awareness and emotional regulation skills. Encourage your child to express and validate their emotions to support their emotional development.
Establish Consistent Routines and Boundaries
Consistent routines and clear boundaries give your child a sense of structure and predictability, essential for self-regulation. Regular sleep schedules, meal times, and study routines can help your little one develop self-discipline and self-control. Consistency in enforcing rules and setting limits also helps your child understand expectations and develop self-regulation skills.
Teach Problem-Solving and Decision Making
Empower your child to develop problem-solving and decision-making skills by involving them in age-appropriate decision-making processes. Encourage your young one to think critically, consider different perspectives, and weigh the pros and cons of various options because they help develop their ability to make thoughtful decisions.
Encourage Mindfulness and Relaxation Techniques
Mindfulness and relaxation techniques can help your little one develop self-regulation skills by teaching them to focus their attention, manage stress, and regulate their emotions. Deep breathing exercises, guided imagery, and progressive muscle relaxation can help your child calm their mind and body. Encourage your child to do relaxation activities, such as coloring, listening to soothing music, or spending time in nature.
Model Self-Regulation as a Parent
As a father or mother, you serve as a role model for your child, and modeling self-regulation is essential for children to learn and develop these skills. You can show your child how to navigate challenging situations effectively by demonstrating self-control, emotional regulation, and problem-solving strategies. Remaining calm and composed in the face of stress or frustration can teach your child valuable self-regulation techniques.
Seek Professional Help When Needed
Sometimes, your child may require additional support and guidance. If you feel unable to help your child on your own, it is crucial to ask for professional help. Pediatricians, psychologists, or other mental health professionals can provide assessments and interventions to support your child in developing self-regulation skills.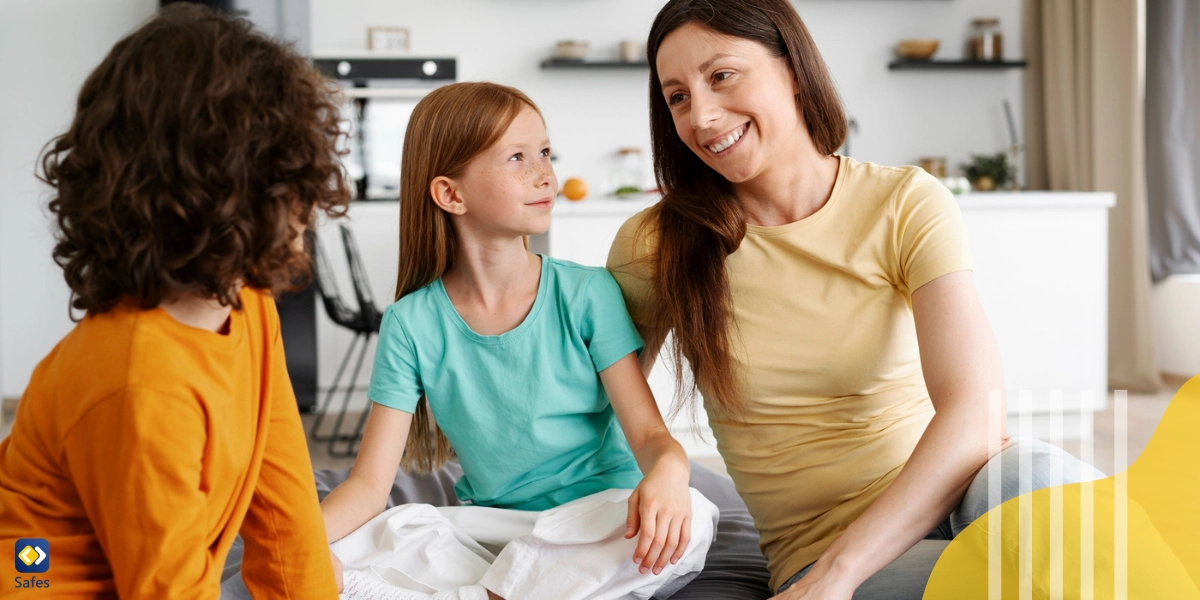 The Role of Parental Control Apps 
Parental control apps such as Safes can also impact building self-regulation in children. Safes offers many features to monitor and manage your child's online activities, ensuring a safe and balanced digital experience. It allows you to set screen time limits, monitor app usage, and block access to certain websites or apps. By setting limits on screen time, blocking inappropriate content, and providing educational resources, Safes can help you create a digital environment that promotes self-regulation.

You can download Safes from App Store or Google Play. Safes works fine with all Android, iOS, Windows, and Mac devices. Learn how to put parental controls on each of these platforms using Safes following the links below:
Self-Regulation Strategies for Children: Final Words
Self-regulation is a vital skill for children to navigate life's challenges successfully. By understanding the factors that influence its development and implementing strategies to nurture self-regulation, you can support your child in developing this essential skill. Use the tips and strategies we offered in this blog, such as modeling self-regulation and benefiting from tools such as Safes, to empower your child to become a self-regulated person capable of managing their thoughts, emotions, and behaviors.
Building self-regulation is a process that requires patience, consistency, and ongoing support. Despite the hardship, always keep in mind that you're on the path to building the foundation for a successful and fulfilling life for your loved one.