Board games are an easy and affordable way to spend quality time with teens and foster their mental development. Board games are also fun because they can provide entertainment, challenge, social interaction, and learning opportunities for people of all ages and interests. In this blog post, we will introduce you to fun board games for teens. Teens can play these games with their friends and family. These games, which are the best teenager board games, are sure to keep teens entertained for hours and make them forget about their phones.
Benefits of Board Games for Teens
Board games are not only fun, but they also have many benefits for teens. For example, budgeting games can teach children financial literacy. Some of the benefits of playing board games are:
Reducing screen time and exposure to harmful blue light.
Creating connections with friends and family and fostering social skills such as communication, cooperation, and empathy.
Producing great memories and positive emotions that can boost happiness and well-being.
Increasing cognitive function and brain development by stimulating the hippocampus and prefrontal cortex, which are responsible for memory, logic, reasoning, planning, attention, and IQ.
Top Fun Board Games for Teens
If you like the list of games below, be sure to check out the best family board games and the best board games for 8-10-year-olds. Here are the top five board games for teens we've picked and their respective BoardGameGeek webpages.
Settlers of Catan
A classic game where you have to build settlements, trade resources, and compete with up to six players for the most points. Settlers of Catan's board is always different, so you can use multiple strategies to win. You can also add expansions and scenarios to make the game more challenging and varied.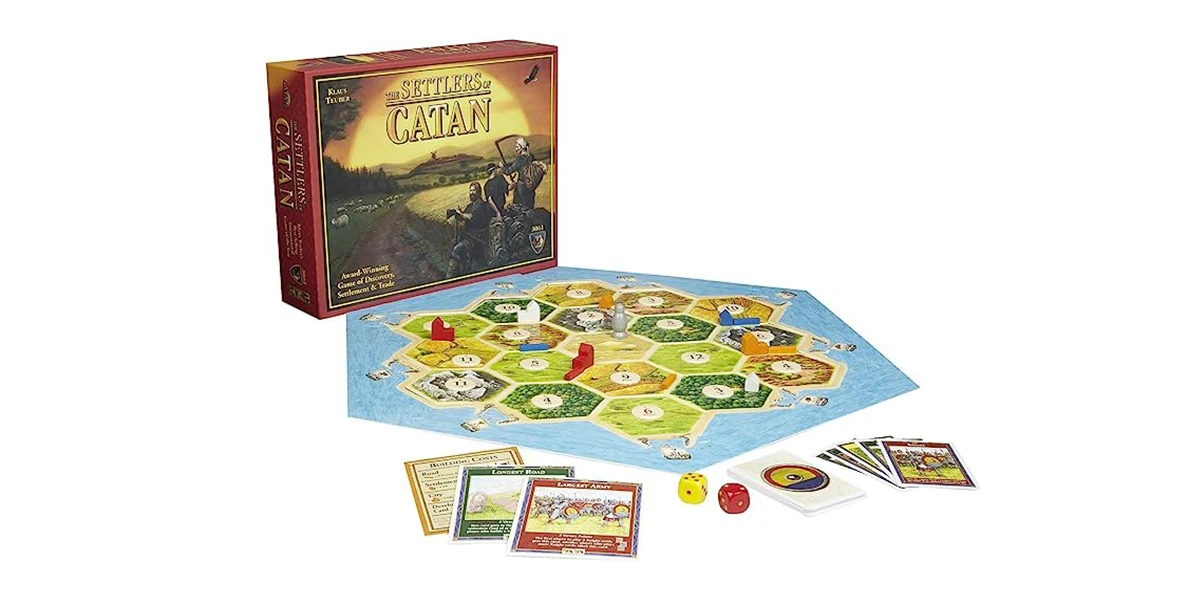 Exploding Kittens
A card game where you have to avoid drawing an exploding kitten card and use various cards to sabotage or protect yourself. Exploding Kittens is fast-paced, hilarious, and unpredictable. You can play with 2 to 5 players, or up to 10 players with two decks.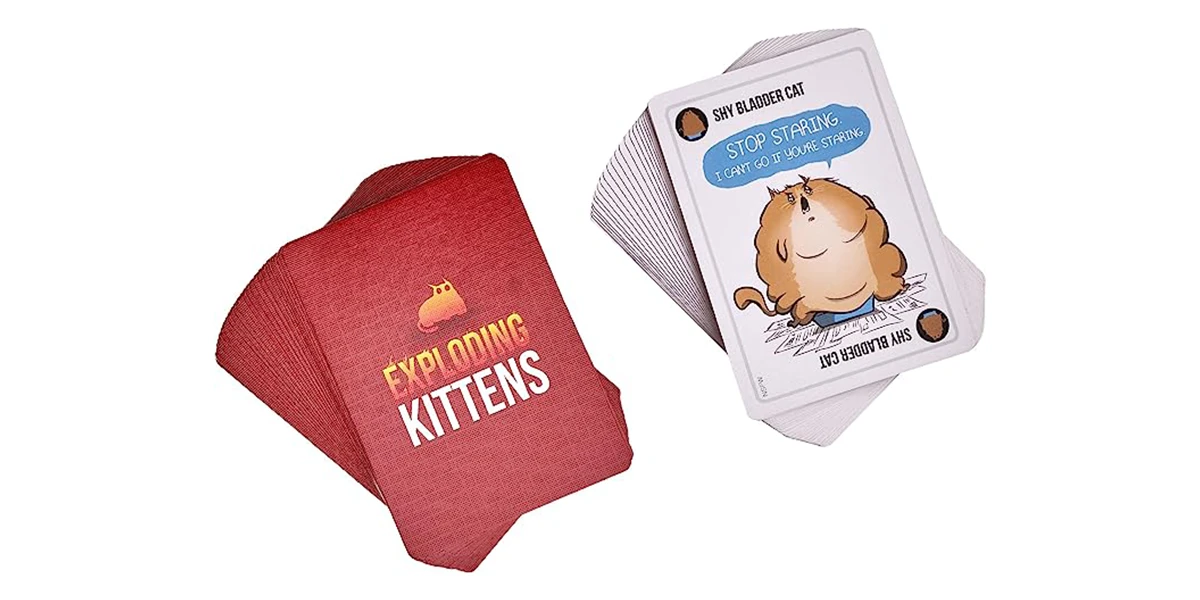 Disney Villainous
In Disney Villainous you can play as one of six Disney villains and try to achieve your evil objective before the other players. Each villain has a unique deck, board, and abilities that reflect their personality and story. You can also mix and match villains from different sets to create new combinations.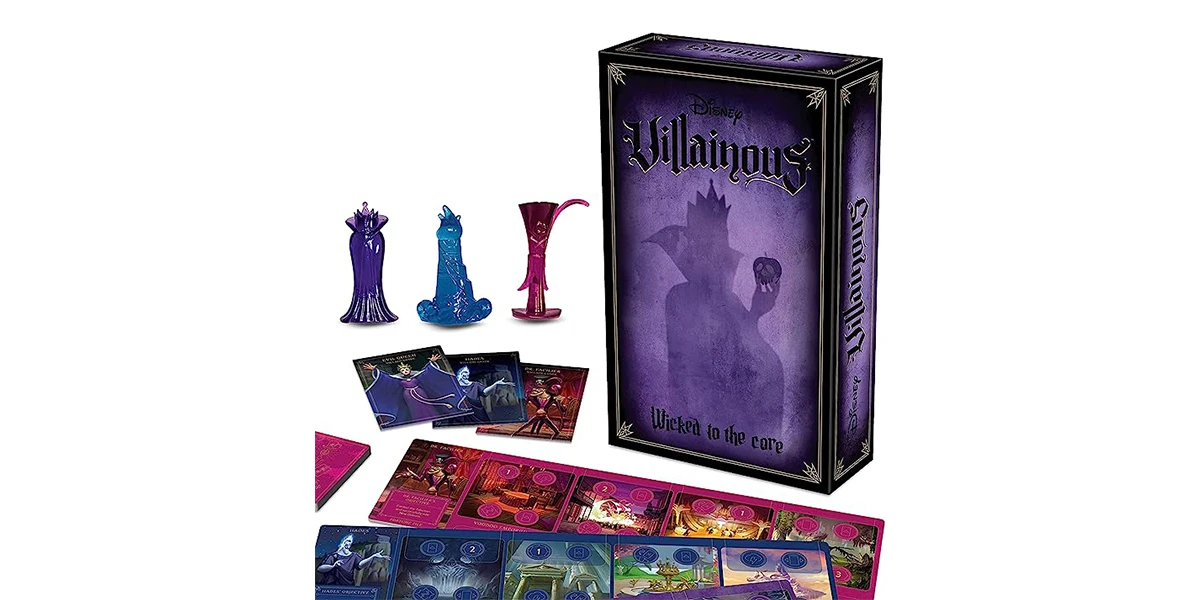 Splendor
A game where you have to collect gems, cards, and nobles to earn prestige points. Splendor is simple to learn but requires strategic thinking and planning. You can play with 2 to 4 players, and the game lasts about 30 minutes.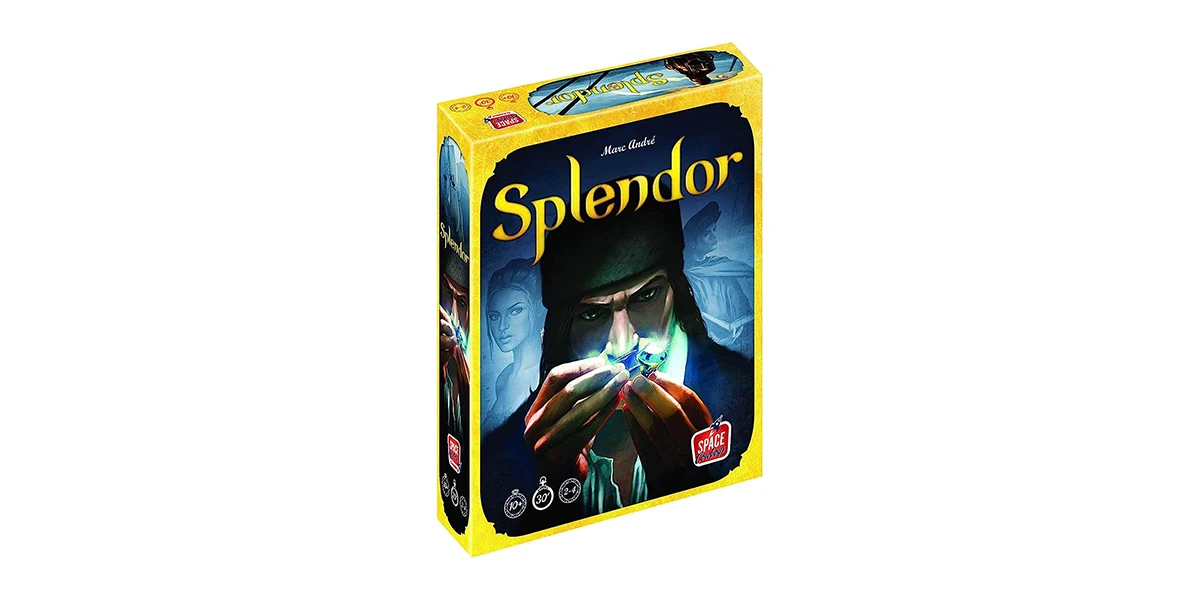 Kids Against Maturity
Kids Against Maturity is a card game where you have to fill in the blanks with hilarious and inappropriate words or phrases. The game is similar to Cards Against Humanity, but more suitable for kids and families. You can play with four or more players, and the game lasts as long as you want.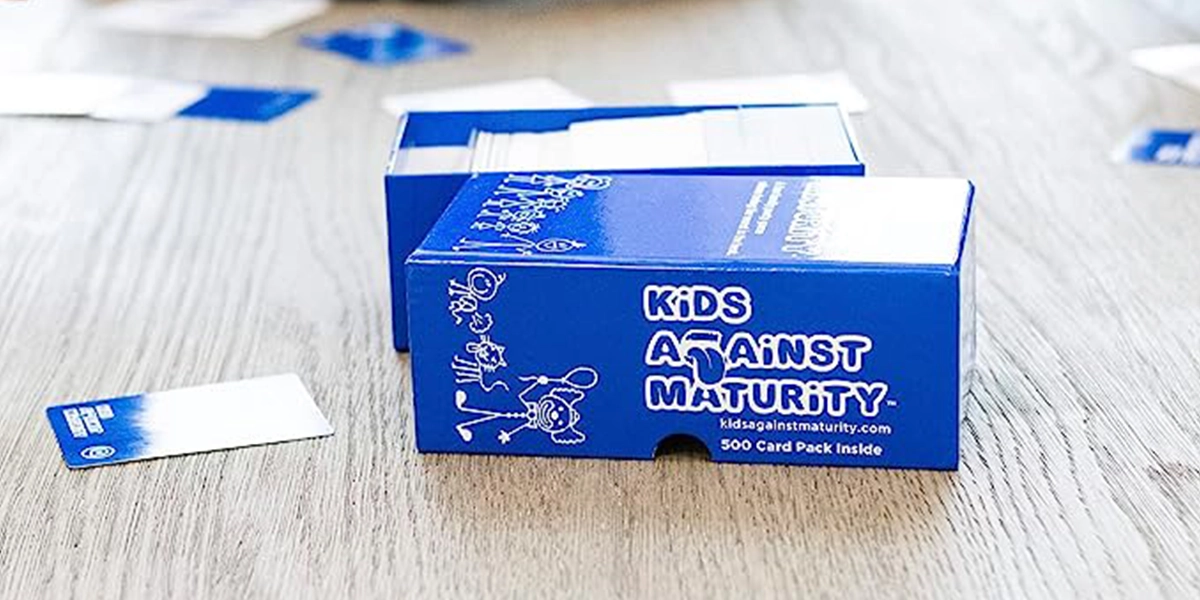 Tips for Playing Board Games with Teens
Playing board games with teens can be a great way to bond, have fun, and learn new skills. Here are some tips for playing board games with teens:
Choose games that suit their interests and abilities: You can ask them what kind of games they like or browse online reviews and recommendations for fun board games for teens.
Make it a regular family activity: You can set a specific time and day for playing board games, such as every Friday night or Sunday afternoon. This way, you can create a routine and a tradition that your teens can look forward to and enjoy.
Be flexible and open-minded: You don't have to stick to the rules of the game if you want to make it more fun or challenging. You can also try different genres and styles of games, such as trivia, strategy, party, or cooperative games. You might discover new favorites or hidden talents among your teens.
Encourage communication and cooperation: Board games can be a great way to improve your teens' social skills and teamwork. You can praise their efforts, ask them questions, share your opinions, and help them when they are stuck. You can also play cooperative games where you have to work together to achieve a common goal.
Have fun and don't take it too seriously: The main purpose of playing board games with teens is to have a good time and create memories. You don't have to worry about winning or losing, or being perfect or competitive. You can laugh at your mistakes, celebrate your successes, and enjoy each other's company.
Conclusion
Board games are a great way for teens to spend time apart from their phones. If parents use parental controls on their child's device, such as iPhone parental controls, to limit screen time, they'll have an easier time filling the gap with board games. The best thing for parents is to use a parental control app. Safes is one example of how an app can help you limit your child's screen time and monitor their screen activity. To learn more about Safes first-hand, feel free to download the app on iOS or Android and try it out now.