On the vast landscape of the Internet, countless platforms offer various services. Among these, Craigslist stands out as a popular online classifieds site where users can buy, sell, and exchange goods and services. Craigslist sounds like a helpful website, but because anyone can join this platform and start selling goods without being verified raises the question, "Is Craigslist safe for children's use?"
In this guide, we will examine different safety risks that Craigslist poses specifically to children, then we'll see if the platform offers any feature to mitigate the risks. Finally, we'll provide you with tips, strategies, and solutions to keep your child safe on Craigslist and on the internet in general.
Understanding Craigslist
Craigslist began as a humble email list in 1995, intended to share local events among San Francisco Bay Area residents. Since then, it has burgeoned into a global platform, serving over 70 countries. The site's simplicity and accessibility have made it a household name for online transactions, with an estimated 55 million users in the US alone. Yet, this widespread popularity brings along a critical question: how safe is Craigslist, especially for unsuspecting young users?
Potential Risks and Dangers for Children on Craigslist
Despite Craigslist's moderators weeding out fakes or inappropriate content on the platform, some unverified users can still take advantage of the platform's services and popularity for dishonest purposes. So, users should mostly rely on their vigilance, instinct, and knowledge of online scams and harassment to avoid falling into their traps.
In the following, we'll discuss some of the most worrisome risks on Craigslist for children that you should be aware of:
Unmoderated Content and Potential Exposure to Inappropriate Material
One of the main issues with Craigslist is its unmonitored nature. Anyone can post ads without needing an account, leading to potential exposure to inappropriate or adult content. This unrestricted access can make Craigslist a risky place for children.
Scams, Fraud, and Financial Risks
Craigslist is rife with scams targeting unsuspecting buyers and sellers. Fraudulent posts often lure victims with too-good-to-be-true deals, leading to financial loss. Children may not possess the necessary judgment to distinguish legitimate transactions from scams.
Online Predators and the Risk of Cyberbullying and Harassment
Craigslist, like many other online platforms, can be a hunting ground for online predators. Cases of stalking, harassment, and even more heinous crimes have been linked to Craigslist, heightening concerns about children's safety on the platform.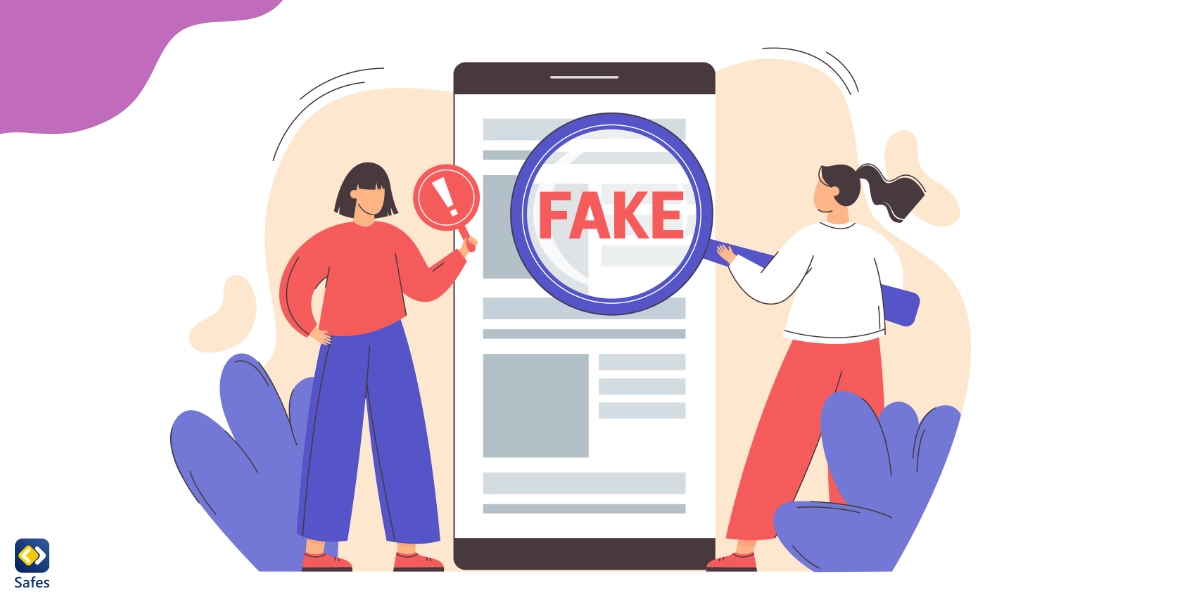 Craigslist's Safety Measures and Policies
While Craigslist has implemented certain safety measures and policies to protect its users, the platform's nature makes it impossible to completely eliminate risk. Users are encouraged to report suspicious behavior and fraudulent posts, but the lack of real-time monitoring means that these threats can persist for longer periods.
Craigslist Safety Tips for Children and Parents
To avoid Craigslist scams and potential dangers, here are some tips:
Only deal with local buyers/sellers.
Never disclose personal information beyond the required minimum.
Always meet in a public place during daylight hours.
Only accept cash. Avoid money orders or checks, which can be fraudulent.
Trust your instincts. If something feels wrong, it probably is.
Role of Parental Control Apps in Protecting Children
To further safeguard children, parental control apps like Safes can be a useful tool. Safes allows you to monitor and control your children's online activities, helping to prevent exposure to inappropriate content or potential scams. It is an effective way to ensure children's online safety while allowing them the freedom to explore the internet.
Safes works seamlessly with major platforms like Android, iOS, Windows, and Mac. To learn how to put parental controls on each of these platforms with Safes, use the following links:
If you're interested in trying Safes for protecting your child, feel free to download it from Google Play or AppStore.
Alternative Online Platforms for Children
While Craigslist may pose certain risks, there are numerous child-friendly online platforms available. Websites such as eBay Kids or Kidizen offer a safer environment for children to buy and sell items. These websites only offer merchandise from verified retailers and offer clear and guaranteed return and refund policies. Besides, these websites eliminate unnecessary interactions between buyers and sellers, allowing a safer shopping experience for the young ones.
Conclusion: Is Craigslist Dangerous for Kids?
To give you a final verdict, while Craigslist can be a valuable tool for online transactions, it might not be the safest platform for children. We suggest you only allow your child to buy and sell on this platform under your supervision. Also, consider using parental control apps and teach your child how to navigate the online world safely. Remember, forewarned is forearmed.