Nowadays, it's more important than ever to keep track of your loved ones. With the arrival of family tracking apps, doing so has never been easier. These apps allow you to keep tabs on your family members' whereabouts and ensure their safety, no matter where they are. 
The purpose of family tracking apps is simple: they allow you to know where your family members are at all times. Whether you're worried about your children getting lost on the way to school or want to make sure your elderly relatives are safe while out running errands, these apps provide peace of mind. They usually use GPS or Wi-Fi signals to track a person's location and then relay that information to your phone or computer. Of course, some people worry that family tracking apps are intrusive or even creepy. However, they can be instrumental in emergencies. 
Types of Family Tracking Apps
In today's fast-paced world, it's not always easy to keep track of our loved ones. That's where family tracking apps come in. These GPS tracking apps, communication apps, and parental control apps are designed to help you stay connected with your family no matter where they are. Let's take a closer look at each of these apps and how they can benefit your family. 
GPS Tracking Apps
GPS tracking apps are the key to keeping track of your family's whereabouts. With these apps, you can set up geofences and receive alerts when your loved ones enter or leave a designated area. You can also track their location in real-time and view location history. This can be especially helpful if you have young children who are prone to wandering off or if you have elderly family members who may get lost. 
Communication Apps
Communication apps are a great way to keep in touch with your family when you're not together. With these apps, you can send text messages, photos, videos, and voice messages to each other without having to worry about SMS or MMS fees. Some communication apps even offer video and voice calling features, so you can have a face-to-face conversation no matter where you are. 
Parental Control Apps
Parental control apps are designed to help you keep your children safe online. These apps allow you to monitor and control what your children do on their devices. You can set up age-appropriate content filters, block apps and websites, and even set time limits on device usage. Some parental control apps also offer location tracking and geofencing features, so you can ensure your children are where they should be at all times.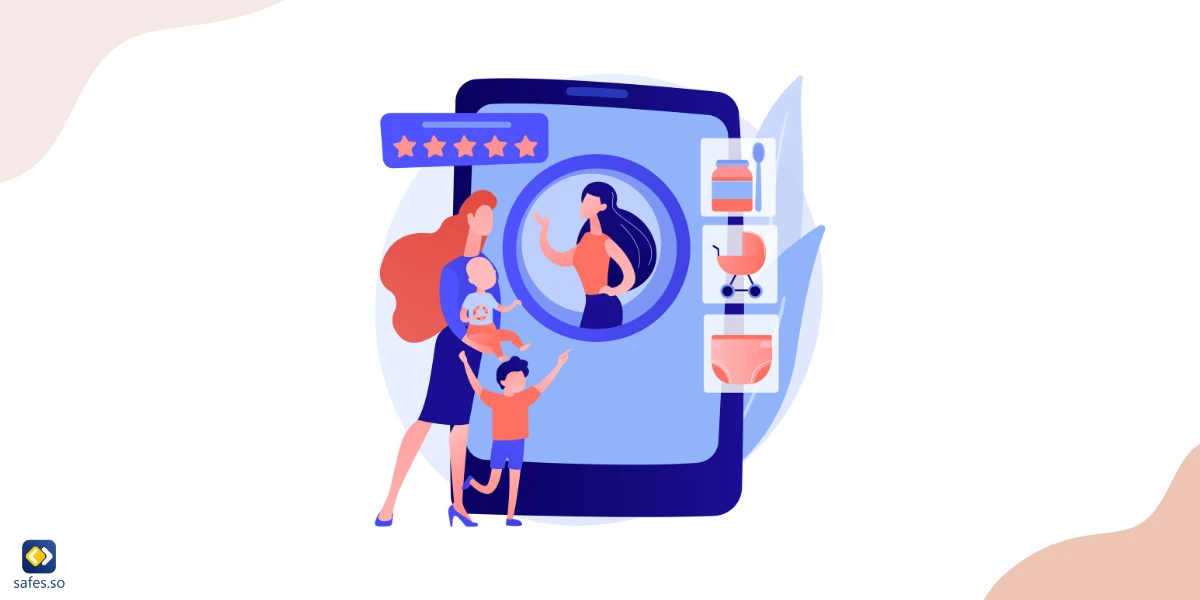 Benefits of Family Tracking Apps
Let's dive into the key benefits of family tracking apps, including safety and security, peace of mind for parents, better communication within the family, and location history tracking. 
Safety and Security
The safety of your loved ones is a top priority, and family tracking apps can help ensure that. These apps enable you to track your loved one's location in real-time so they always have someone looking out for them. In case of any emergency, family members can be notified, and help can be sent instantly. 
Peace of Mind for Parents
Parents constantly worry about their children's safety, especially if they are away from them. Family tracking apps can provide peace of mind to parents by enabling them to check on their child's location anytime, anywhere. These apps also allow parents to set geofencing alerts so that they are notified when their child enters or leaves a designated area. 
Better Communication Within the Family
Family tracking apps can also improve communication within the family. They enable families to stay connected, informed, and up to date on each other's whereabouts. This can also lead to improved coordination and planning of family events. 
Location History Tracking
Family tracking apps can help you track their location history. These apps keep a record of the places your loved ones have been to, so you can easily find out their previous locations.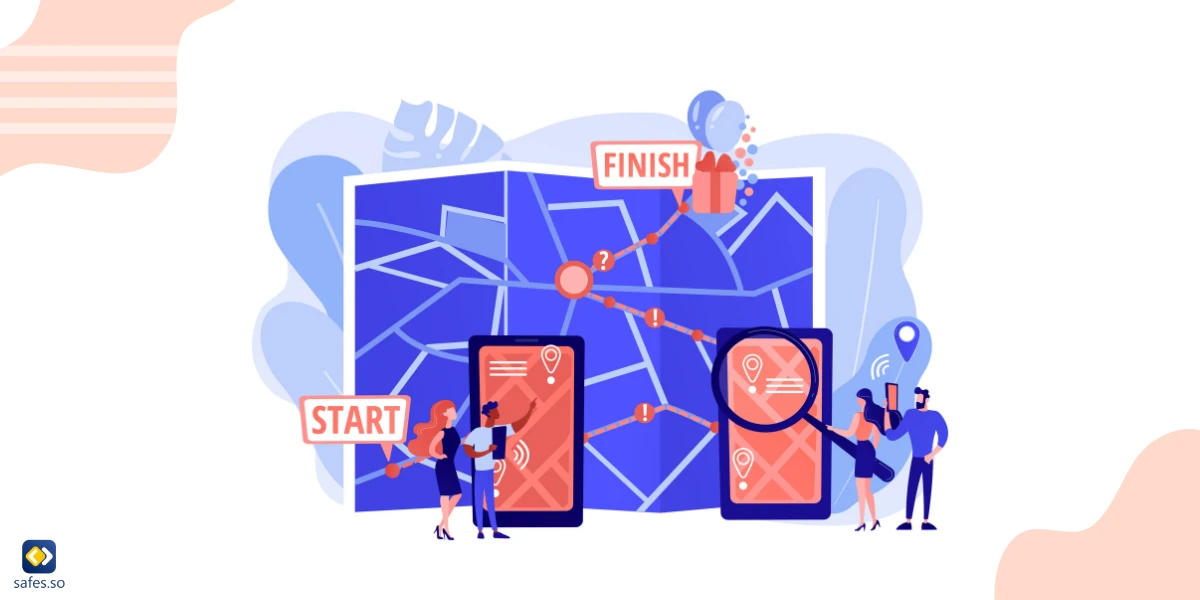 How to Choose the Right Family Tracking App
Family tracking apps have become increasingly popular in recent years, allowing parents to keep an eye on their children's whereabouts and safety. With so many options on the market, it can be overwhelming to choose the right one for your family's needs. We'll break down the key considerations and features to look for in a family tracking app. 
Considerations for Choosing a Family Tracking App 
Safety features

 

Customizable features

 

Ease of use

 

Battery life

 

Cost

 
Features to Look for in a Family Tracking App 
Real-time location tracking

 

Geofencing

 

Emergency alerts

 

History and reports

 
Top Family Tracking Apps
To make it a bit easier for you, we've selected some of the best family tracker apps for you to decide easier. 
Safes
One of the best parental control apps is Safes. It offers features to block inappropriate content in your child's browser, block certain apps from their device, or schedule screen time. You can download Safes' free app for iOS, Android, Windows, and macOS. 
Features
Internet safety to protect your child from inappropriate content;

 

Screen time can be set to limit the time your kids spend on screens;

 

Smart app rules help you to set rules for certain apps and even prevent apps from installing;

 

App monitoring lets you filter content in apps;

 

Activity report shows the activity history that your child had online;

 

Location services keep track of your child's live location and location history and allow you to set geofence locations.

 
Price
The most economical approach to protect your child is with a $4.99 per month service that includes the following features: screen time limit, activity reports, and location services. 
By paying $39.99 per year, your service is upgraded to the ultimate protection plan, which includes all of the features listed above. 
Find My Kids
With a maximum variation of up to 12 meters and a locating speed of five seconds, the GPS location monitoring software Find My Kids offers quick and accurate pinpointing of the child's whereabouts. It offers a simple UI that anyone can use with ease.  
Features
A report on your child's smartphone activity (app management);

 

Compatibility with GPS smartwatch devices;

 

Alert notifications when your child enters an unapproved area;

 

Accurate Geo positioning for up to 12 meters;

 

Audio recording of your child's surroundings (Android only).

 
Finding the child's position with GPS accuracy and having Apple Watch connectivity officially certified are only a couple of the benefits of Find My Kids. Cons include the absence of subscription plans for quarters or half years. 
Price
Basic capabilities like location sharing and location-based alerts are included in the free plan. The premium Find My Kids Premium plan costs $9.99 monthly and includes additional features such as location history and the option to see your child's device's battery level. 
Life360
With the help of the family locator software Life360, family members may easily keep track of one another's whereabouts by sharing their locations in real-time. Family members may easily stay in touch and be informed. 
Features
In-app messaging;

 

Location-based alerts;

 

Driving report tracks the driving patterns of your family members and gives real-time locations and statistics about their driving;

 

Create private groups called for your family members and friends and see their location history.

 
One benefit of Life360 is the peace of mind it gives you by keeping your family safe and connected. Cons of Life360 include potential privacy concerns, battery waste from Life360's constant GPS tracking, which can quickly drain a smartphone's battery, and position accuracy that may be affected by network coverage and GPS signal strength. 
Price
Life360 has both free and premium plans available. Basic functionality such as location sharing, in-app messaging, and location-based alerts are part of the free family tracking app. 
Its subscription service costs $7.99 per month and provides extra capabilities such as crash detection and emergency response. 
Verizon Family Locator
Verizon Family Locator is mostly a family location app. With the help of this app, you can monitor the whereabouts of your family members and get notifications when they enter or depart areas.  
Features
Location history and live location of family members are visible;

 

Receive alerts when family members arrive or leave certain areas.

 
Some advantages of Verizon Family Locator include the ability to view your family members' locations for up to 7 days. On the other hand, the app is not compatible with all devices and must be connected to the internet. 
Price
This family locator app does not offer a free version. The app offers its service for $9.99 per month.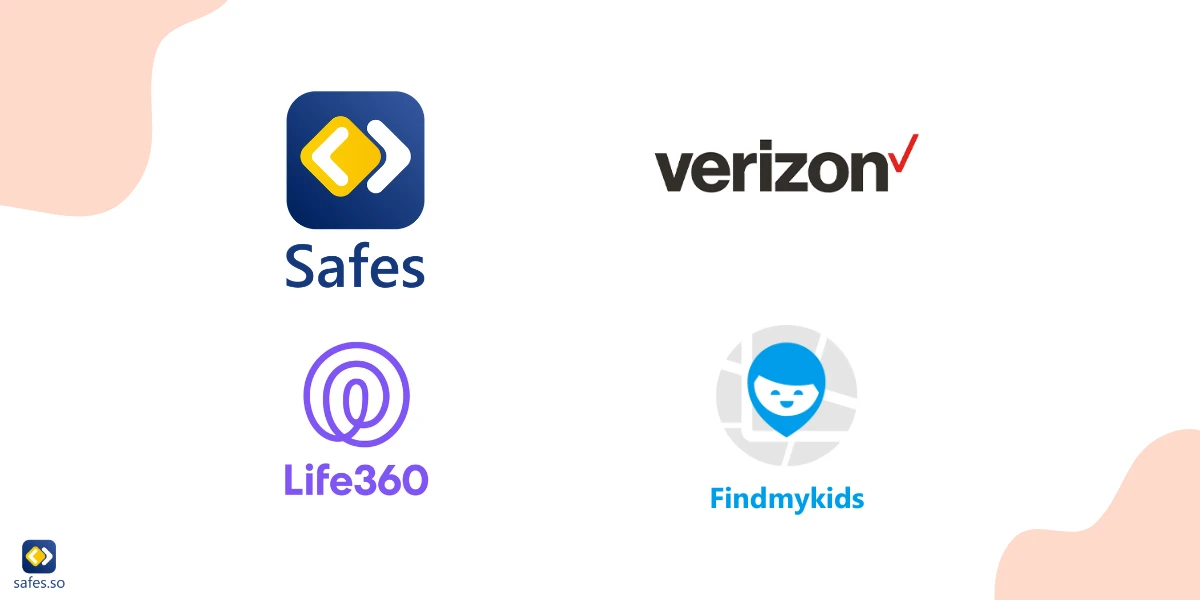 Conclusion
Family tracking apps have come a long way, and they continue to evolve. These apps can be excellent tools for keeping your family safe and connected. While they offer many benefits, like peace of mind, safety features, and contact options, they should be used with good communication and parenting. However, it's essential to use them responsibly and find an app that works for your family's unique needs.