It's normal to come across unexpected conflicts with your child in your parenting journey that you wonder how to handle. Based on experience, pushing it too hard with your child doesn't always work. So, perhaps you may want to try a more peaceful approach. Gentle parenting is a parenting philosophy that emphasizes empathy, consistency, positive reinforcement, and open communication. It's a way of parenting that focuses on connection rather than punishment, and it's been found to have numerous benefits, such as increased self-confidence, self-esteem, and emotional regulation in children.
In this blog post, we'll discuss the importance of handling conflicts and disagreements with our children, as well as how to use gentle parenting methods to do so. We'll look at the basics of gentle parenting and then dive into practical tips for handling conflicts. By the end of this blog, you'll better understand how to use gentle parenting in the most effective way to handle conflicts with your child.
What Is Gentle Parenting?
Gentle parenting is a parenting style that focuses on connection and understanding rather than punishment. It's all about providing love and support to your children and understanding their needs and feelings. Gentle parenting principles include patience, empathy, consistency, positive reinforcement, and open communication.
Gentle parenting differs from traditional parenting styles in that it's all about understanding and connection rather than punishment. Instead of punishment, gentle parenting encourages positive reinforcement to help children understand what behavior is acceptable and what isn't.
Now, you might wonder, "Is attachment parenting the same as gentle parenting?" Well, no, attachment parenting is focused on the bond between parent and child. In contrast, gentle parenting takes a more holistic approach to parenting. While attachment parenting focuses on responding to a child's needs, gentle parenting also emphasizes understanding the child's feelings and using positive reinforcement.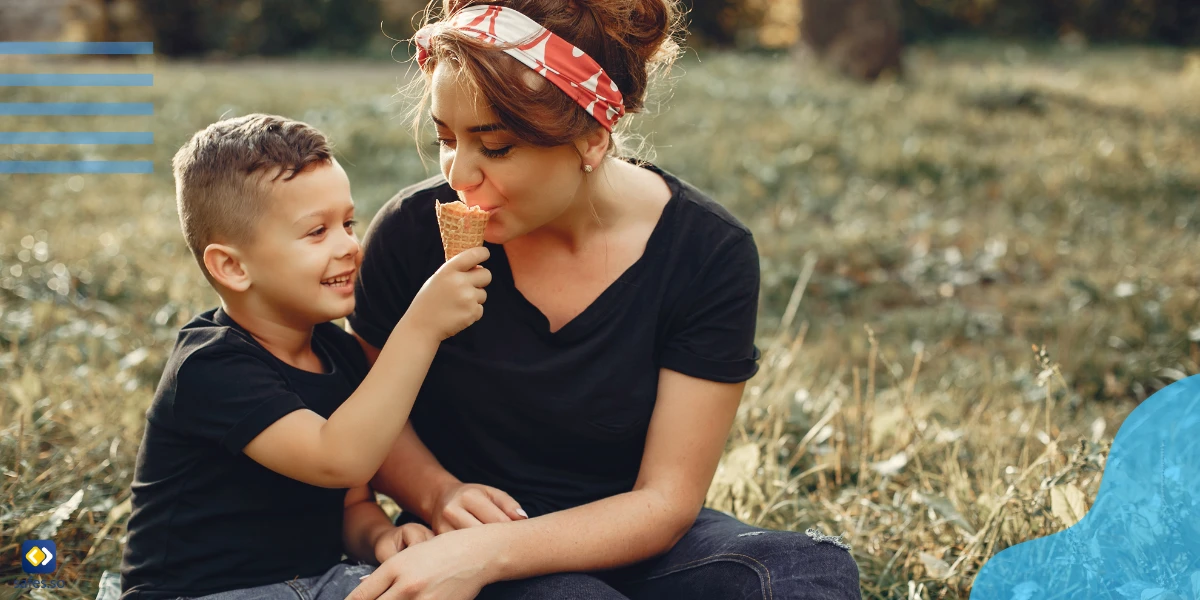 What Are the Benefits of Gentle Parenting?
The benefits of incorporating gentle parenting into your parenting style are numerous. Gentle parenting helps create a strong bond between parent and child, which can lead to increased self-confidence, self-esteem, and emotional regulation in children. Additionally, it can help promote positive communication and relationships between parents and children. It encourages parents to be supportive, understanding, and consistent with their children while also teaching them the skills they need to navigate difficult situations. With gentle parenting, parents can help their children grow into healthy and confident adults.
Is Gentle Parenting Effective in Solving Conflicts?
Common sources of conflicts and disagreements between parents and children usually are things like chores, homework, bedtime, and other household rules. When these types of disputes arise, parents may have different approaches to resolving them. Some parents may take a more traditional approach, punishing their children when they don't follow the rules. Other parents may take a gentler approach, emphasizing understanding, communication, and positive reinforcement. But does gentle parenting work? Absolutely! Studies have shown that gentle parenting can help create stronger bonds between parent and child and provide numerous other benefits.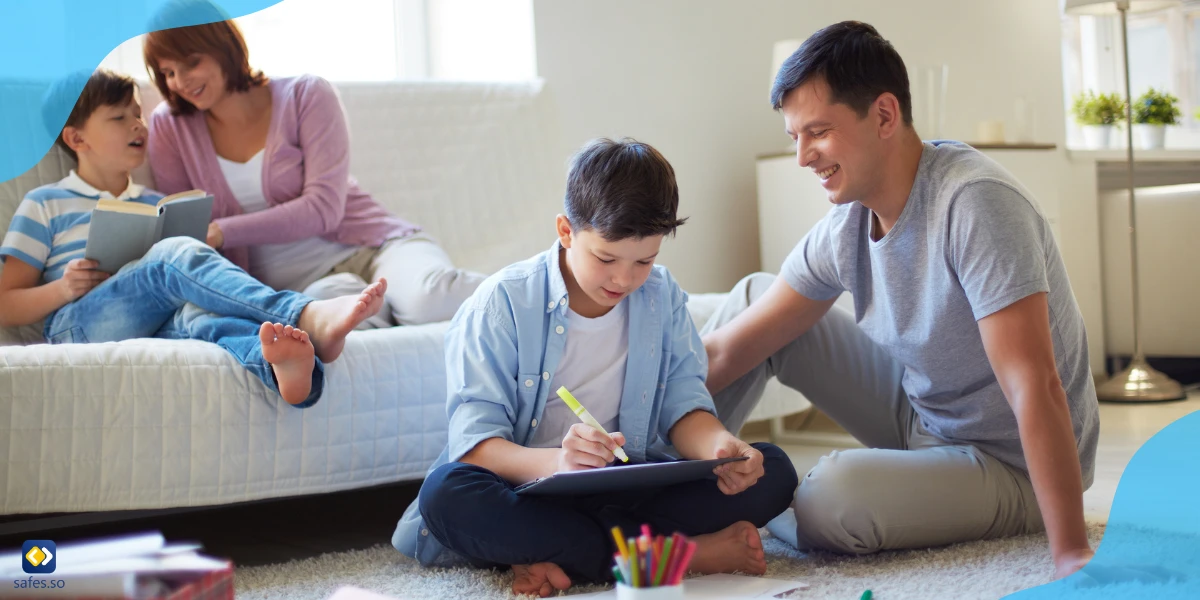 How Does Gentle Parenting Work?
When approaching conflicts and disagreements with a gentle mindset, it's important to remember that your goal is to understand and connect with your child, not to punish them. To do this, listening to and understanding your child's perspective and feelings is essential. Ask questions to better understand why they're feeling this way, and be sure to provide empathy and compassion. It's also necessary to set and maintain boundaries while still being gentle and respectful. You can do this by setting precise and consistent expectations and then following through on those expectations in a positive way.
How to Gentle Parent?
Integrating gentle parenting techniques into daily life can be a challenge, but it's totally worth it! Start by being mindful of the language you use when talking to your child. Choose your words carefully, and be sure to emphasize understanding and connection. Additionally, be consistent with your expectations and provide positive reinforcement when your child does something well. Finally, be sure to take some time to talk with your child every day and build a strong bond with them.
Of course, there will be times when gentle parenting doesn't seem to be working. But you shouldn't lose hope. It takes patience and practice to discipline with gentle parenting. It's all about setting boundaries, being consistent, and providing positive reinforcement. Practice these techniques, and you'll be able to provide discipline without sacrificing the connection between you and your child.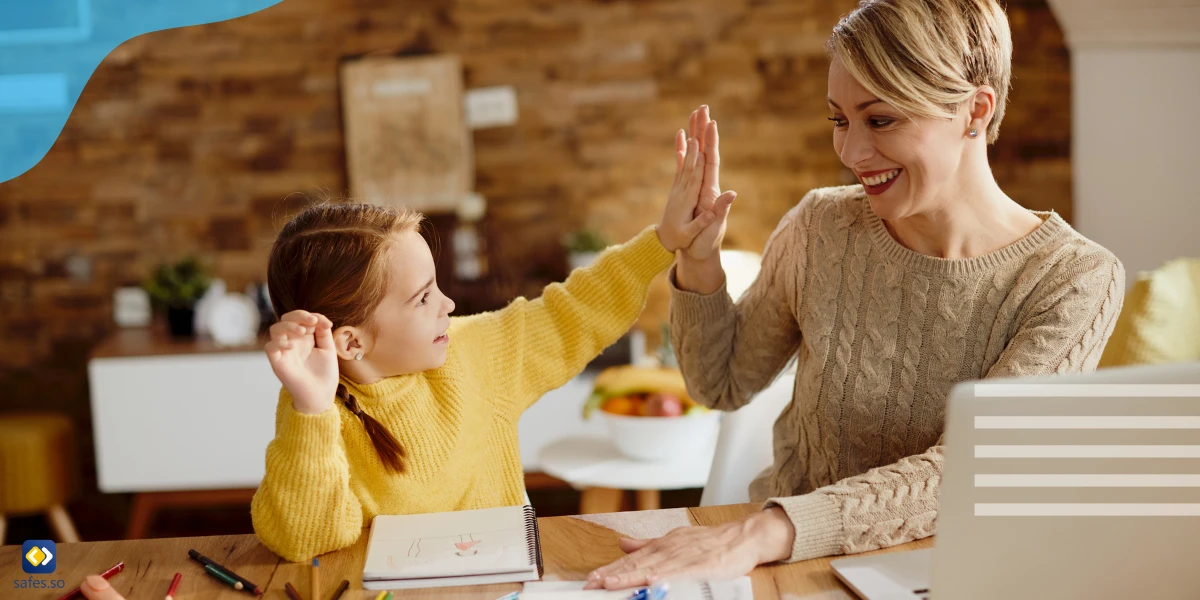 How Can Safes Help You Take on a Better Parenting Approach?
The Safes parental control app can be a great tool if you're looking for a way to help you take on a gentle parenting approach. Safes can help you improve your parenting methods while also providing safety and health for your child against the risks of the digital world. It enables you to monitor your child's online activities, set rules, and manage their screen time in a gentle and respectful way.

With Safes, you can be sure your child is safe and secure using their phones, tablets, or computers on whichever platform (Android, iOS, Windows, or Mac) while still taking a gentle, understanding approach to parenting. Use the following links to learn how to set parental controls using Safes:
Conclusion
Gentle parenting is an effective and beneficial style emphasizing understanding, connection, and positive reinforcement. It's a great way to handle conflicts and disagreements with children, as it helps create strong bonds and provides numerous other benefits. While it may take some time and practice to integrate gentle parenting techniques into your daily life, the rewards are worth it. So, if you're looking for a way to handle conflicts and disagreements in a gentle, respectful way, then gentle parenting may be the perfect approach for you. Is gentle parenting effective? Absolutely! If done correctly, gentle parenting can be a great way to help your children grow into healthy and confident adults.