In this rapidly evolving digital age, the conventional education system is being gradually replaced with innovative learning models. One such prominent model that has emerged is hybrid learning. This article is an ultimate guide to understanding the hybrid learning approach, its advantages and disadvantages, the role of teachers and administrators in its implementation, and the technological tools that can enhance this learning experience.
Understanding Hybrid Learning and Teaching
Hybrid learning, also known as blended learning, combines the traditional face-to-face classroom teaching methodology with various online educational activities. This innovative educational approach allows students the flexibility to attend classes in person or virtually, thus bridging the gap between physical and digital learning environments.
The Hybrid Classroom
A hybrid classroom is a learning environment where some students attend the class physically while others participate remotely through virtual platforms. This classroom setup utilizes a variety of tools like video conferencing to ensure seamless simultaneous teaching for both in-person and remote students. It also incorporates asynchronous learning elements like pre-recorded videos and online exercises to support teaching.
How Do Hybrid Classes Work?
In a hybrid class, students have the flexibility to attend school on a rotating schedule. This allows them to interact with their teachers and fellow students while also learning to manage their time effectively to keep up with the lessons. The teachers adopt various asynchronous teaching methods and materials to support both in-person and virtual instruction.
Advantages of Hybrid Learning
Hybrid learning offers numerous benefits, making it a highly favorable educational approach:
Flexibility
The Hybrid model of learning provides a flexible teaching and learning environment. Teachers can choose their teaching modes, while students can manage their learning schedules according to their convenience. Moreover, students who choose to learn remotely do not need to physically attend school, thus saving time and resources.
Increased Accessibility
Hybrid learning enhances accessibility to quality education for students who may not be able to attend physical classes due to various reasons such as physical disabilities or financial constraints. It enables them to participate in classes and access learning materials from the comfort of their homes.
Improved Time Management and Resource Optimization
Hybrid learning encourages students to plan ahead, manage their time effectively, and optimize their resources. It also allows them to revisit materials, do additional research, and learn at their own pace.
Enhanced Social Interaction
The hybrid model allows students to reap the benefits of real-time engagement with their peers through synchronous group work, thus promoting social interaction and collaboration.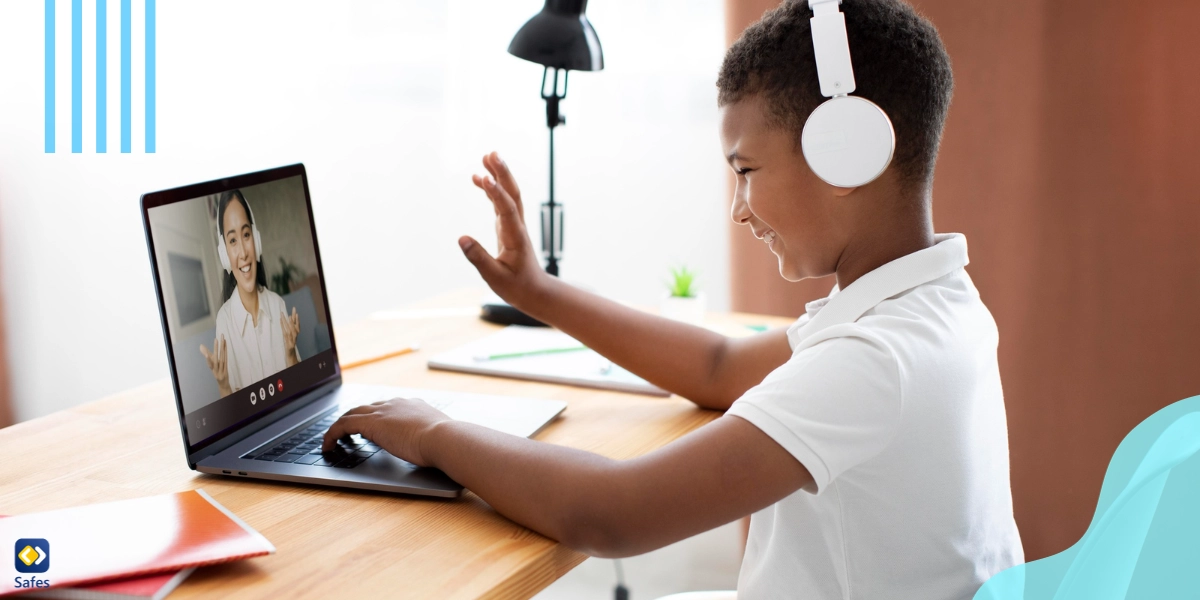 Disadvantages of Hybrid Learning
Despite its numerous benefits, hybrid learning also presents certain challenges:
Technical Issues
The Hybrid model heavily relies on technology, making it susceptible to technical issues such as network connectivity problems and compatibility issues with devices supporting online education.
Limited Resources
Not all students may have access to the necessary technological devices or high-speed internet connection required for hybrid learning.
Difficulty in Student Engagement
Maintaining student engagement in a hybrid learning environment can be challenging. Students need to be disciplined and become self-paced learners to adapt to this learning model.
Challenges in Facilitating Collaboration
While collaboration is integral to learning, achieving it in a remote learning environment can be difficult. This requires the availability of a tool in the online learning management system that facilitates collaboration.
The Role of Teachers and Administrators
Teachers and administrators play a crucial role in the successful implementation of the hybrid learning model. They need to modify their teaching approaches and curriculum to suit this model. This includes designing courses to meet learning outcomes, understanding student preferences, and promoting collaborative learning. 
Teachers must also adopt various educational apps, platforms, and tools to enhance the learning experience. On the other hand, administrators must build communication and collaboration among teachers, administrators, and students. They also need to ensure resource availability and provide technical support for the smooth operation of hybrid classes. For instance, the Safe School app can help teachers and administrators create a safe and positive learning environment for students by eliminating harmful or distracting apps, websites, and search keywords.
Note: Contact us about using Safes School to create a safer and more efficient classroom.
Self-Care and Well-Being Tips for Educators and Administrators
The demands of hybrid learning can increase stress levels among educators and administrators. Therefore, they need to prioritize their self-care and well-being by:
Taking regular breaks
Maintaining a healthy diet
Getting adequate sleep
Engaging in physical activities
Seeking support from peers and superiors when required
Final Words
With the advancement in technology, the hybrid learning model is expected to play a significant role in the future of education. Virtual and augmented reality tools are anticipated to enhance online learning experiences, making education more:
Inclusive
Accessible
Affordable
Learner-centered
Hybrid learning is paving the way for a flexible education system that prepares the future workforce for the digital world. It is a promising model that combines the best aspects of in-person and online learning. Despite its challenges, it can provide a flexible, accessible, and engaging learning environment for students.