Likee is just one of the many short-form video hosting platforms that have spread like wildfire throughout the world. Using this app your child can create videos, edit them, and share them with others online. They can also watch the content other users have created. The infinite amount of content available begs the question: Is Likee safe for kids? 
Where there's content, irresponsible users will spawn. Unfortunately, humanity still hasn't found a way to deal with the toxicity online other than blocking and reporting users and spam content. To protect your child from inappropriate content and predators on Likee, there are a few methods you can choose from. Sometimes, social media platforms have parental control, though these settings are usually never enough. Using third-party parental control apps is also a valid method of keeping your kids safe on Likee. 
Summarizing Is Likee Safe for Kids
Like other popular social media platforms, Likee has a great number of young users. The app allows and actively encourages innovation and using one's imagination. The freedom in posting content on Likee has yielded mixed results. Content that some deem inappropriate is all over the place when you enter the app. On Likee: 
Private accounts don't exist, rather, all accounts are public so everyone can see your child's videos and comment on them

 

Anybody can message your child and your child can message anyone

 

The age restriction doesn't mean much since there's no need to verify your age

 

You don't need an account to watch videos unrestricted

 
To keep your kids safe from the dangers of Likee, you either have to delete the app altogether or you have to use parental controls. Parental controls can allow you to block strangers from messaging your child, or for them to see your child's videos. You can also use parental controls to set a schedule for using Likee. You can gain access to parental controls both on Likee itself and through third-party apps like Safes. Safes can limit apps and games on your child's phone. 
How Does Likee Work?
The easiest way to describe Likee is to compare it to its main competitor, TikTok. TikTok is more famous than Likee but the two apps share tons of features. Just like TikTok, Likee is a short-form video hosting platform that allows its users to share their edited videos with the world. 
The app shows your child videos that it thinks they will like. The app's suggestions are based on factors such as the type of content your child has previously interacted with and whether they liked or commented on it. 
With Likee, your child can: 
Edit videos and use filters and augmented reality features

 

Livestream or watch others livestream

 

Receive or make comments on videos

 

Search for users and hashtags

 

Purchase virtual gifts for other users

 

Send or receive messages from friends and strangers

 

Finding people living nearby

 
Differences Between Likee and TikTok
Though Likee and TikTok share many features, they do have some differences. Here are some of the differences. In the case of music, TikTok has an extensive library but you need third-party apps to add your own music. On the other hand, Likee has a smaller default music library yet it does allow you to add "local music."  
Most of the differences between TikTok and Likee boil down to details such as how many text boxes you can have and how accurate their timing is. TikTok has a larger audience and better parental controls than Likee.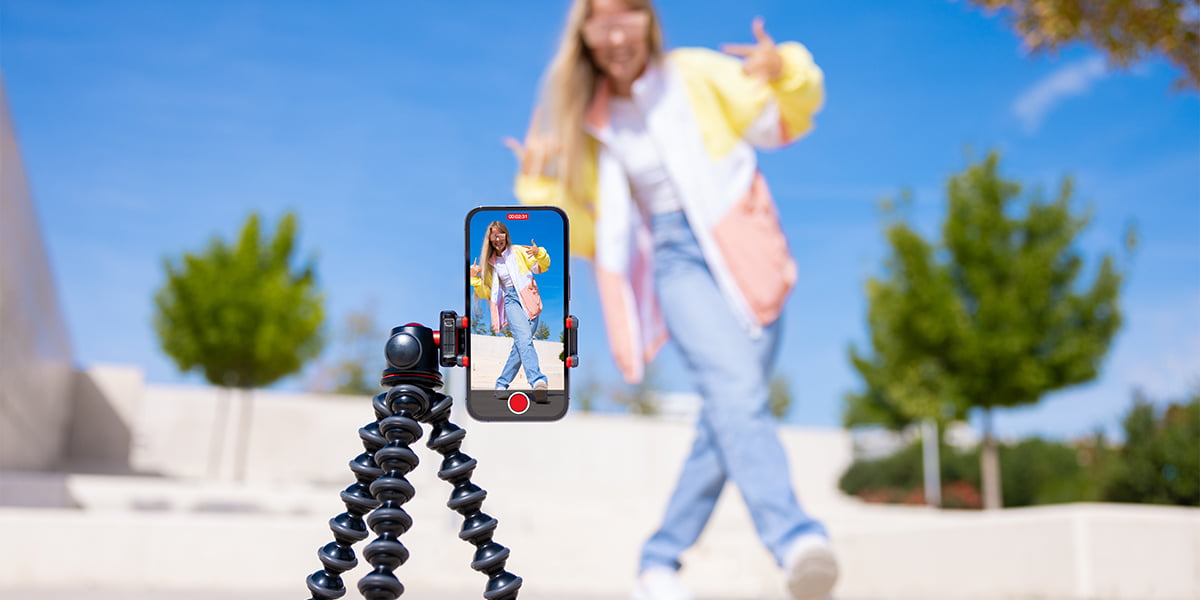 Is Likee Kid-Friendly?
Likee's features seem neat at first. Being able to create your own content gives your child freedom to play around in their imagination. Unfortunately, the freedom Likee offers its users can be used to make Likee's environment a dangerous place for kids. To counter this, we have to ensure that parental controls are in place to keep kids safe in Likee. Some of the dangers that kids face on Likee are as follows:
Inappropriate Content
Allowing users enough freedom to use their imagination for content creation also allows users to put inappropriate content on the app. This content has to be flagged by other users for the app to know it's inappropriate for certain. But there's a chance that your child will see the content before anybody flags them as inappropriate. 
The worst part is that Likee shows you videos without you needing to log in to an account. The videos made available on the platform can be watched by anyone. So, anybody might be able to see what your child has made, and your child can see content that isn't suited for them. And even if your child has an account, unlike Instagram and TikTok, Likee doesn't have a private account. 
In Reach of Strangers
All accounts on Likee are public. This makes it easier for strangers with dark intentions to find your child on the web. Your child can't make videos just for their friends, rather they'll have to put the videos on the platform and see comments coming in from everyone and anyone. The ability to gift strangers through in-app purchases can make sure that a predator has an easier time manipulating, or "grooming" your child.  
No Need to Verify
We went over the fact that you don't need to be logged in to Likee to watch videos. But even if you want to sign up for an account, the age requirement is 16 years or older.  The problem is that Likee doesn't verify your age, so anybody could claim they are 16, whether they're 6 or 46 years old. 
Gender Filters
Likee's search feature includes a number of filters so users can find videos easier. For some reason, one of the filters is based on the gender of the content creator, making this search feature a dream come true for many predators on the internet.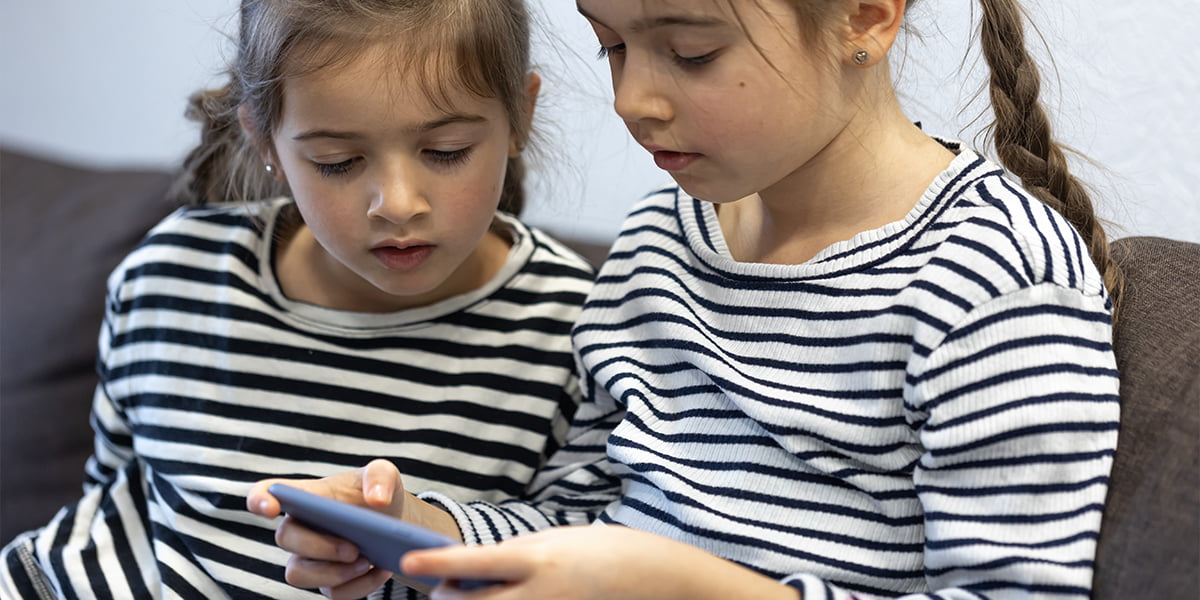 Making Likee Safe for Kids
Right now, there are two specific ways of using parental controls on Likee. You can either use the parental controls the app itself provides, or use a parental control app like Safes. The two offer different features and you should choose based on your needs. 
1- Using Likee Parental Controls
Parental controls usually include options for parents to choose from. The parental controls in Likee don't work like that. Instead, they only require you to enable them once and then all parental control features will be activated. 
When enabled, Likee parental control features are as follows: 
Disable Livestreaming

 

Block finding nearby users

 

Your child won't appear in other people's search results

 

Blocks sending or receiving messages

 

Blocks pop-ups

 

Limits the in-app purchases to Likee's diamonds and beans

 
To enable parental controls in Likee, take the following steps: 
Open the Likee app on your child's phone.

 

In the upper left corner, you'll see three horizontal lines stacked on each other. Tap it.

 

Scroll down and tap on "Parental Controls".

 

After reading about the features of parental control, tap on "Enable".

 

Now you have to set a password that your child doesn't know.

 
Keep in mind that your child shouldn't know what password you set and that your password has to be changed every 7 days. The only way to disable parental controls is by using the password. Also, you don't get to pick the parental control features that you like and get rid of the rest. When parental control is enabled on Likee, all the above features start working immediately.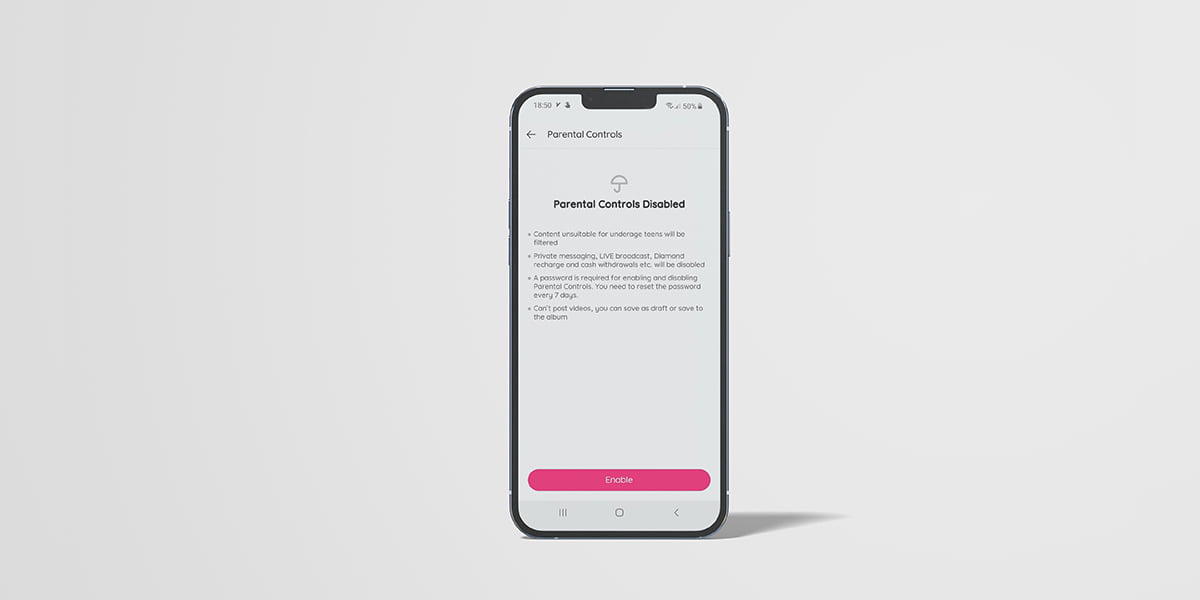 2- Using Safes
Safes is a parental control app made to ensure your child's safety in virtual environments. Though Safes isn't able to change the default settings in Likee, it can give you control over your child's phone. Take these features for example. 
Seeing what apps your child last used and for how long: Knowing how much time your child is spending on Likee or any other app can give you a better understanding of how you should respond

 

Setting screen time limits and schedules: Safes allows you to encourage positive and healthy habits in your child such as setting specific intervals aside for using an app like Likee and knowing when it's time to stop

 

Instant blocking: If your child is still ignoring you, you can just block their apps, or specific apps to get their attention.

 

Blocking apps based on location: Safes's Geofence feature allows you to set rules inside a specific area. For example, you can block Likee any time your child is at school.

 
What's the Best Way to Keep My Kid Safe on Likee?
Likee's parental control settings aren't really settings. Rather, parental control is something you enable or disable when you want. The feature doesn't let you change specific restrictions and accesses individually. On the other hand, Safes, allows you to schedule your child's time with Likee and other social media platforms. If you want to know more about Safes, feel free to take a look at its features and pricing.
Frequently Asked Questions
We've compiled a list of questions and answers to help provide more information on the topic we discussed. If you have any more questions, please don't hesitate to contact us. We'd be happy to help!
Is Likee safe for 10-year-olds?
Likee is rated 12+ on the App Store and Google Play Store. On the other hand, the app itself only accepts users who are over 16 years of age. Since the content on Likee has been deemed inappropriate for children under 16 by the company itself, it's safe to say that Likee isn't safe for 10-year-olds. 
Is Likee safer than TikTok?
Likee and TikTok both have parental control settings. The difference is that in TikTok, parents can change individual settings while in Likee they cannot. Other than that, TikTok allows accounts to be private while Likee has no such thing. Overall, TikTok is safer than Likee. 
What can I do with Safes's Geofence feature?
Safes's Geofence feature can allow you to specify a distance range and be notified when your child enters or exits that area. Also, you can set rules inside, for example, you can block specific apps. 
How can I make sure that my child focuses at school instead of using Likee?
One way is to use the Geofence feature of Safes and set rules so that Likee is blocked in your child's school area. But their friends might have the app. Another way is to use Safes Schools, a version of Safes meant for school officials to monitor students. If your child's school uses this, they will be able to block distracting apps on the phones of all students during school hours or in the school area.