Zello's walkie-talkie app has made the rounds since it was first used by first responders during events such as Hurricane Irma. But apart from first responders, many others use Zello as well. Organizations use it, as well as families. Zello's goal is to help people connect more effectively and everybody can use a bit of that. But if you're thinking of introducing your family to Zello, you're also certainly thinking about your child's safety and well-being. And that's what we're here to address: Is Zello safe for kids?
What is Zello?
Zello Walkie-Talkie is an app that does just as its name suggests. The main gimmick of the app is that it has a push-to-talk feature just like a walkie-talkie. Of course, the app itself doesn't work with radio waves as a walkie-talkie does. Instead, it works over a Wi-Fi or Cellular connection. 
Through the app, you can open up an unlimited number of communication channels. These channels can be one-to-one or group channels. Group channels can be private or public. Public group channels can be accessed by anyone while private groups can't. 
Some of Zello's features that your family might use are as follows: 
Allows users to stream in real-time for your whole family

 

Let's you check contact availability

 

Create private chats for each member of your family

 
Zello has other features designed for businesses and organizations that we won't focus on here, but if you're interested you can check out the Zello website.
How Safe is Zello for Your Child?
Zello is rated 3+ on the Google Play Store. Zello says its app is appropriate for 12+ and its public channels are automatically rated 18+. Like most other apps, there's a huge gap between the official age rating and the content on the app. 
Zello Public Channels
Zello's most dangerous feature for your child is the public channel feature. Like all public platforms, there will be inappropriate content when anybody can enter. Many public channels on Zello contain crude and adult content. Even though public channels are 18+ by default, the channel creator can lower this rating, so your child may be able to join a public channel.  
If your child lies about their age, the 18+ age restriction can't stop them. The channel creator can introduce more restrictions such as introducing rules on what content is allowed. Creating more restrictions for new members is also an option. For example, members may be required to have a verified phone number to join the channel. 
Too Much Zello Screen Time
Zello shows public channels on its "Trending List." Even in a world where no Zello channels have inappropriate content, your child can always get addicted to checking out the latest trending channels. Of course, this isn't Zello's problem, rather it's a problem that has to be addressed internally, in your own family.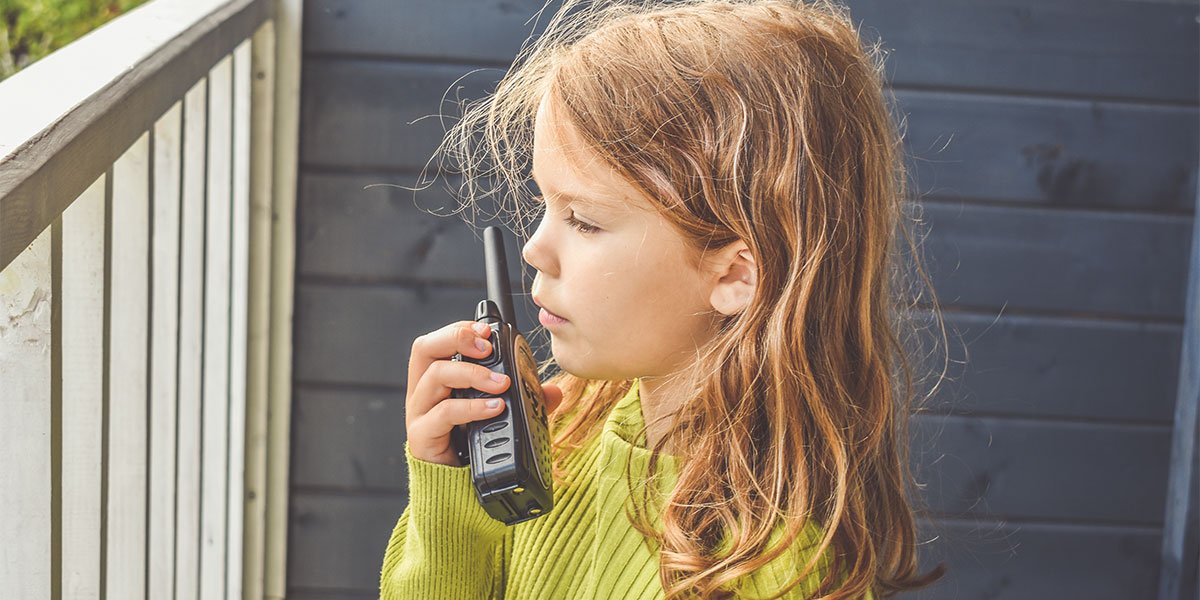 How to Make Zello Safe for My Child
The two main dangers of Zello for children are becoming addicted or being exposed to adult content. So, what can you do to keep your child safe? Banning them from using Zello might be an option, but it's not quite a useful one. Zello has too many good features for your child and the whole family. So there have to be better ways to deal with the problems Zello may introduce to your child's life. Here are two solutions. 
Using Zello's Parental Controls
Zello doesn't have detailed parental controls right now, though it might add more in the future. But the fact that it has parental controls in the first place is still a good place to start. In the main menu of Zello, you can find "Settings" or "Restriction" depending on the device you're using. 
You will be able to see the "Restrictions/Lock" feature. You can use this feature to lock the ability to add contacts and channels for your child unless they have a passcode. You can even restrict them from seeing the "Trending" list. If there are specific contacts and channels you want them to have, add them to your child's phone and then restrict them from adding others. 
Use a
Parental Control App
Using a parental control app can help with managing your child's schedule. An app like Safes can help you to: 
Limit your child's screen time on Zello

 

Set a schedule for when your child can use Zello

 

Determine specific locations where your child can't use Zello like in their school

 

Instantly block Zello when you want your child's attention

 
Safes has other features as well that can help you with raising your child; a job that's tough as it is. If you have any questions about the features and pricing of Safes, feel free to check out the FAQ. 
Concluding Whether Zello Is Safe for Your Kid 
Generally speaking, Zello may be best suited for teens, and even then, you'll still want a bit of control. Children are more prone to click on the wrong channel and be exposed to content that's just not appropriate for them. If you're asking "Are walkie-talkie apps safe for kids in general?", you should know that there's no right answer. Every app is different and that's why installing a parental control app is so important. You can never be too sure about your child's safety.