The U.S. government has threatened a national ban on TikTok unless the social media giant's Chinese owners sell their shares. The ban was first threatened by President Trump, but now, three years later, things have gotten much more serious for TikTok under President Biden's administration. In fact, the highlight of this controversial timeline of events came a week ago, when TikTok CEO, Shou Zi Chew, testified before Congress. Legislators tried to put Chew on the spot with their questions though his answers weren't satisfying for anyone. An interesting part of the questions were related to the effects TikTok has had on children's mental health. This begs a few questions: Has TikTok had a negative effect on children's mental health, and if so, can it be held responsible? If it is to be held responsible, is banning it the smartest way to go? And why aren't other riskier platforms banned as well? 
What Did Legislators Ask of TikTok's CEO?
Most of the questions were related to TikTok's relationship with the Chinese government, specifically through its Chinese owners, ByteDance. 
According to the Guardian and the BBC, legislators asked questions such as: 
Is TikTok a Chinese company?

 

Has ByteDance spied on American citizens?

 

How does TikTok protect children from predators, bullying and harmful content?

 

How does TikTok's algorithm influence users' behavior and preferences?

 

How does TikTok handle misinformation and foreign interference?

 

How does TikTok comply with US laws and regulations?

 
The ultimate problem, it seems to be, is that legislators are worried of security breaches and the Chinese government getting access to American user data and spreading propaganda. President Biden has very clearly pointed out that the only problem is the company's affiliation, be it indirectly, with the Chinese government. If the affiliation is cleared, then there are no worries about the platform whatsoever. 
This makes the questions concerning mental health seem like a joke. But let's pretend that the main issue of the TikTok ban was, in fact, a concern for the mental health of the next generation. What would the solution be? Also, is TikTok the only platform with this problem? 
The Social Media Industry Has Problems as Well as TikTok
Before Congress, Chew disagreed when he said, "This is an industry-wide challenge, and we're investing as much as we can. We don't think it represents the majority of the users' experience on TikTok, but it does happen." Here, he was talking specifically about the spread of dangerous substance purchase throughout the platform. In some ways he's right, it is an issue the whole industry faces, but this doesn't excuse TikTok's lackluster policies in this regard. 
Holding TikTok accountable for the negative effects on the mental health of its users is most certainly a step in the right direction; change has to start somewhere. But is banning a platform all together the right decision? If it's drugs, teenagers will get them on a different platform. And then there's the slippery slope of free speech, so why ban something that can be effectively restricted?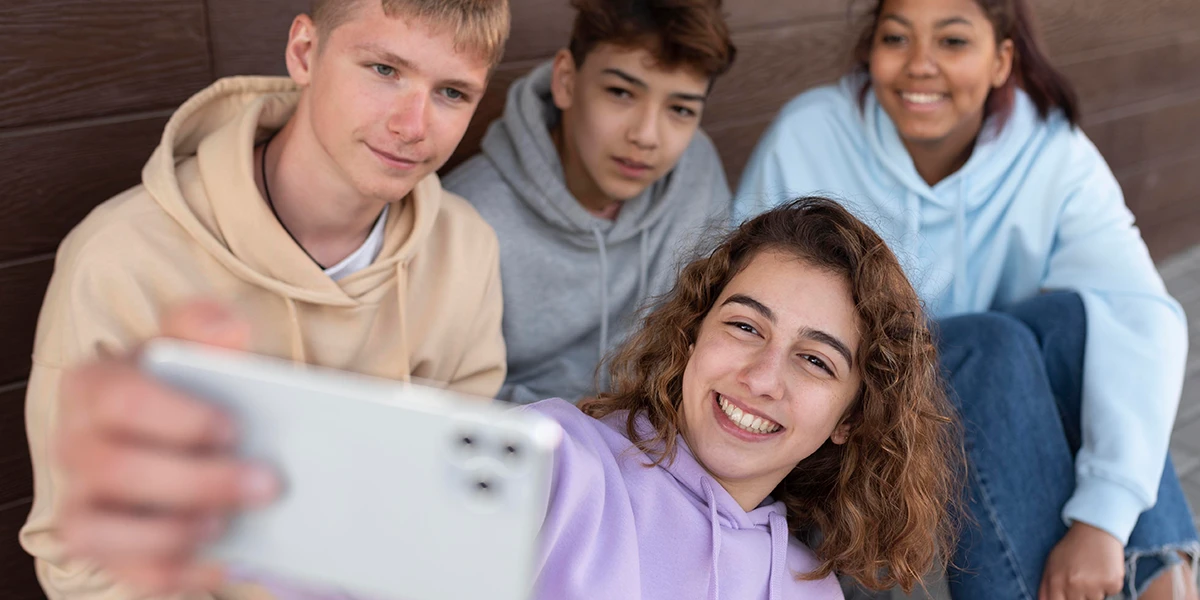 Restricting Social Media Platforms Is the Way to Go
If TikTok's policies change, and more features are added to control the content that teenagers on the app are exposed to, it can be a source of entertainment, never mind the 18 to 24-year-olds, who make up 40% of TikTok's users, and other adults who use it. Effective restrictions can make parents' jobs easier. Not all parents can be around all the time watching what their kids watch on TikTok, especially if their kids are hiding TikTok. 
But not all restrictions can be enforced on part of the social media platforms. In this day and age, parental control apps are becoming more popular among parents. As research tends to show the darker side-effects of social media on children, parents tend to become wearier and use third-party apps to protect their children. 
Conclusion
Banning a social media platform because it has negatively impacted the mental health of a portion of its users could be a viable solution if it weren't the case for almost all social media platforms. Since TikTok isn't alone in its problems in the industry, legislators have to think of more long-term solutions that can apply to all social media platforms. Until then, cyberbullying, inappropriate content, phishing, stalking, grooming, being exposed to adult and violent content, etc., are all risks every child takes any time they log into their social media account. It's worth mentioning that there are ways to keep kids safe on TikTok right now, though there's still a lot of room for improvement.