We all need to go on vacation from time to time. However, according to many people's preconceptions, a vacation often means traveling to far-off places, spending a large amount of money, and dealing with the stress of planning and logistics. But what if we could redefine this concept and embrace the idea of a "staycation"? Keep reading to discover staycation meaning.
What is a Staycation?
"Staycation" is a fusion of the words "stay" and "vacation." A staycation is a vacation spent at home or close to home, participating in leisure activities within driving distance and avoiding the hassles of long travel.
The meaning of staycation goes beyond just staying at home. It's about creating a vacation-like atmosphere in your own living space or neighborhood and enjoying activities that you usually wouldn't have time for.
The Benefits of Staycations
Staycations offer numerous benefits that make them an attractive alternative to traditional vacations. These are worth noting:
Flexibility
Perhaps the biggest advantage of a staycation is the flexibility it gives you. Since you're not bound by plane schedules or hotel check-in times, you can set your own pace and enjoy your vacation on your own terms.
Cost-Saving
Traveling can be expensive. From airline tickets to hotel accommodations, dining out, and tourist attractions, costs can quickly add up. Choosing a staycation eliminates a bulk of these expenses, making it a budget-friendly option.
No Travel Stress
Traveling _especially with children_ can often be stressful. Traffic jams, airport security, flight delays, and packing problems can all create a less-than-relaxing vacation. Choosing a staycation eliminates all these hassles.
Discovering Your Neighborhood
In daily life's hustle and bustle, we often overlook the attractions and activities available in our neighborhoods. A staycation allows you to explore local parks, museums, hiking trails, or hidden culinary gems you've always wanted to try.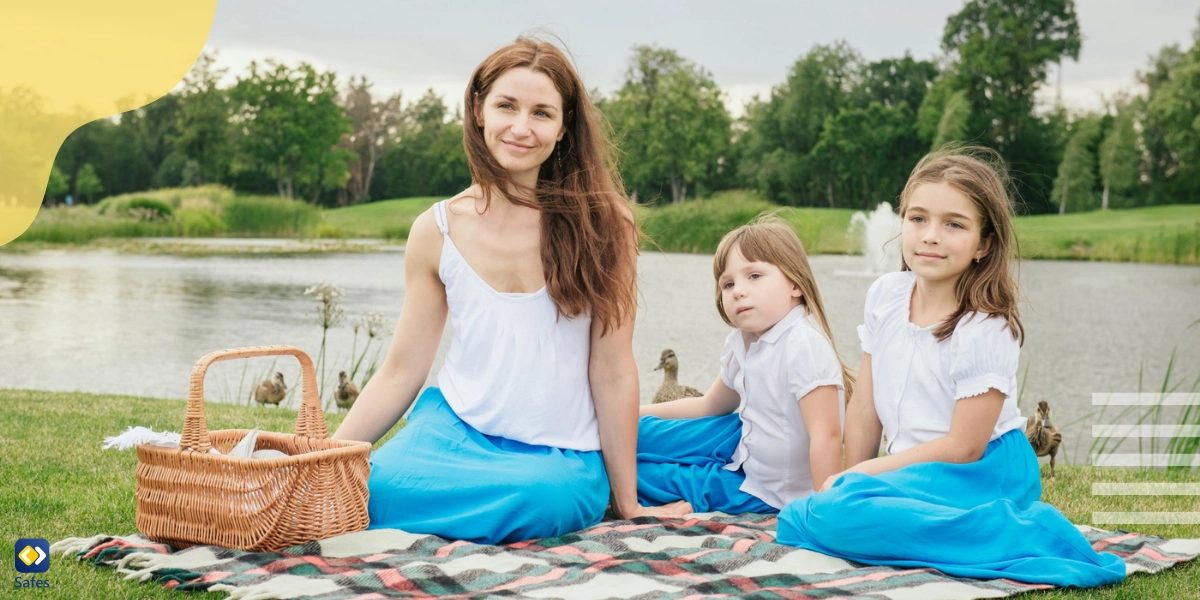 Backyard Staycations: Your Personal Oasis
A backyard staycation is a step further into the realm of stay-at-home vacations. It's about transforming your backyard into a personal oasis and enjoying a vacation without even stepping out of your property. With some creativity and planning, you can turn your backyard into a beach, a camping site, or a luxury resort.
Benefits of Backyard Staycations
Backyard staycations offer all the benefits of a regular staycation with the added advantage of complete privacy and the freedom to personalize your vacation spot. You have the liberty to decorate your space as you like, plan activities that your family enjoys, and even include your pets in the fun!
Making Your Backyard Staycation-Ready
Creating a staycation-worthy backyard doesn't necessarily mean you have to undertake huge projects or make expensive renovations. Here are some simple tips and ideas:
Set Up a Hammock or Swing: This offers a relaxing spot to read a book or enjoy a nap.
Add Water Features: A small inflatable pool or a sprinkler can provide hours of fun for children on a hot day. For adults, a hot tub can be a great addition.
Create a Picnic or BBQ Area: Dining al fresco is a great way to enjoy the outdoors. Set up a picnic table or create a BBQ station for some delicious meals.
Install Outdoor Lighting: Fairy lights or lanterns can transform your backyard into a magical space at night.
Suggested Activities for Backyard Staycationers
The activities you plan for your backyard staycation will depend on your family's interests. Here are some ideas: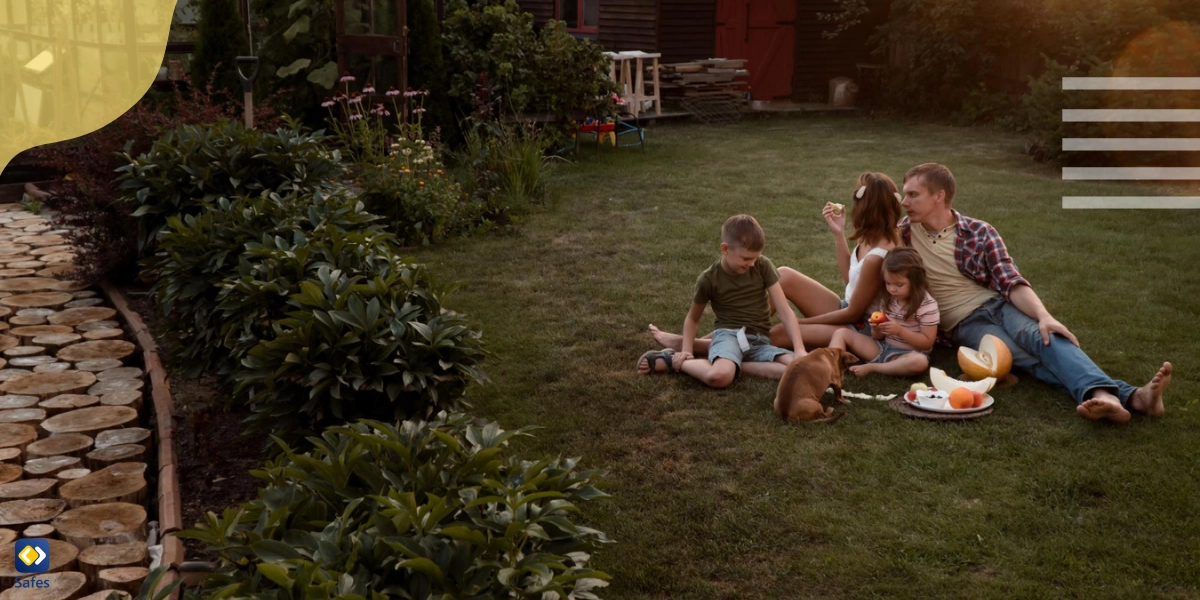 Planning a Successful Staycation
A well-planned staycation can be just as refreshing and enjoyable as a traditional vacation. Find our tips to ensure a successful staycation below:
Set a Start and End Date: Like a regular vacation, you need a clear start and end date for your staycation. This helps create a vacation-like atmosphere.
Plan Your Activities: Research local attractions, plan backyard activities, and have a rough schedule to follow.
Unplug: Make an effort to disconnect from work emails and chores.
Safes Parental Control App: An Essential Tool for Staycations
While staycations can offer a fun-filled and relaxing break, it's essential to ensure that children don't spend all their time glued to screens. This is where the Safes parental control app comes in handy.
The Safes app allows you to monitor and manage your child's screen time and activity on their digital devices. You can set daily screen time limits, block inappropriate content, and even schedule device-free times during your staycation. This way, your family can truly enjoy the activities planned without the constant distraction of digital devices.

Don't hesitate to download Safes from our website or Google Play and AppStore. We offer both free and paid plans. The paid plan comes with premium features at a reasonable price.
Follow the links below to access our instructions on how to set parental controls on different platforms and devices:
Time to Put up the Tent!
A staycation _particularly a backyard staycation_ is a fantastic way to unwind, spend quality time with family, and enjoy a vacation-like experience without the stress and expenses of traveling.
Keep in mind that the meaning of staycation is more than just staying at home; staycation means creating memorable experiences and treasuring the simple joys of life. So, why wait? Start planning your backyard staycation today!