Traveling provides an excellent opportunity to explore new places, learn about different cultures, and make lifelong memories. Not to mention, it's a fantastic way to take a break from daily routines and excessive screen time. For a child, it can provide a hands-on learning experience that is both fun and educational. Continue reading this travel guide because we will help you discover the best places to travel with kids in 2024.
The Benefits of Traveling for Children
Traveling has significant positive effects on your child's development. It broadens their horizons and deepens their understanding of the world around them. The benefits of traveling at a young age are numerous, but here are some of the most important ones:
Education: Traveling can supplement a child's formal education. It brings the information they learn in school books to life, making learning more engaging and fun.
Social Skills: When interacting with different people from various cultures, children can develop essential social skills such as communication, empathy, and respect for diversity.
Family Bonding: Traveling together as a family can strengthen bonds. Shared experiences and memories can bring family members closer.
Adaptability: Being in an unfamiliar environment can teach children how to adapt to new situations, a crucial life skill.
Independence: Traveling can nurture a sense of independence in children. When traveling, your child can learn to manage their luggage, find their way in a new city, or even try new foods.
Factors to Consider When Traveling with Kids
We now know the benefits of traveling for children are extensive. But when choosing a destination and planning the trip, it's crucial to keep your child's needs and interests in mind. Consider these critical factors:
Safety: Safety is of utmost importance. So, research the safety standards of your destination, including the availability of medical facilities and emergency services.
Child-Friendly Activities: Ensure the destination has plenty of child-friendly activities and attractions. These could include theme parks, zoos, museums, or outdoor recreational activities.
Accommodation: Choose accommodation that caters to families. Many hotels and resorts offer family suites, children's clubs, child-friendly menus, and babysitting services.
Travel Time: Long journeys can be tiring and stressful for children. Consider destinations with shorter flight durations or ample stopover times for long-haul flights.
Climate: Consider the climate of your chosen destination. Extreme weather conditions might not be suitable for young children.
Remember, while traveling with children, it's crucial to ensure their digital safety as well. The Safes parental control app is a handy tool that helps you protect your child in cyberspace, just as you would in the physical world. With features like app blocking, internet filtering, and location tracking, Safes allows you to keep track of your child's online activities and ensure they have a safe digital experience.

Download Safes from our website or Google Play and App Store. We offer a free plan and a paid plan with premium features at a reasonable price.
Learn more about how to set parental controls on different platforms and devices using the recourses linked below:
Best Places to Travel with Kids in the US
The US is a treasure trove of family-friendly destinations. Any family can find something fun there, from the awe-inspiring national parks to the thrilling theme parks. We have selected some of the best places to travel with your kid in the US:
Orlando, Florida
Orlando is a paradise for families. This Floridian city is a hit among children and adults alike. It's home to world-renowned theme parks like Walt Disney World, Universal Orlando Resort, and SeaWorld. Don't miss the Orlando Science Center and the Orlando Fire Museum for educational fun when you go there. Stay at Universal's Cabana Bay Beach Resort for a retro-themed hotel experience with a bowling alley and multiple pools.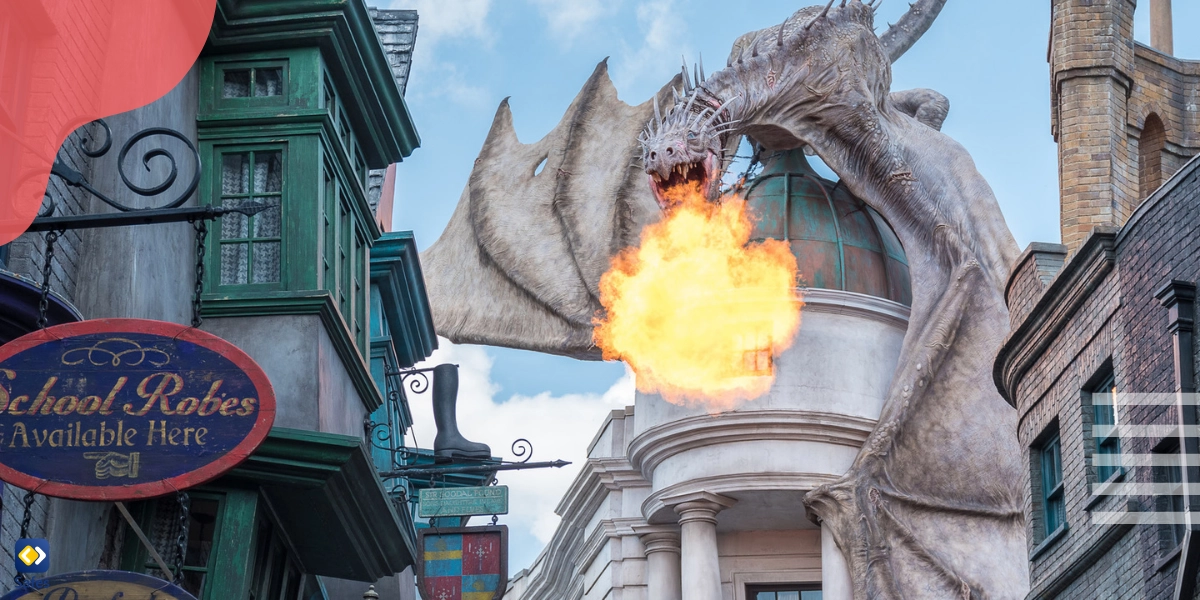 Washington, D.C.
The nation's capital is an educational playground for children. Washington, D.C., offers many learning opportunities to your child with multiple historical monuments, world-class museums, and the iconic National Zoo. The Smithsonian's National Air and Space Museum and the International Spy Museum are particularly popular with children. Consider staying at the Kimpton Hotel Monaco, Washington DC, for its family-friendly amenities and proximity to major attractions.
Yellowstone National Park
Yellowstone National Park is a must-visit for you if you are one of those families that love the great outdoors. Your child will be thrilled to see geysers, hot springs, and various wildlife. The Junior Ranger Program is an excellent way for your little one to learn about the park's ecosystem. You can try staying at several lodges and campgrounds within the park or at the Old Faithful Inn, a historic hotel offering stunning views of the famous Old Faithful Geyser.
Best Places to Travel with Kids Outside of the US
Exploring destinations outside your home country can enrich your child's experience. Find below some of the best places to travel with kids outside the US:
Copenhagen, Denmark
Copenhagen's fairy-tale charm will surely captivate your child. It's also a very safe city, making it one of the best places to travel with young kids. The city's highlights include the enchanting Tivoli Gardens, the historic Rosenborg Castle, and the colorful waterfront of Nyhavn. Don't miss a visit to the National Museum of Denmark, which features a dedicated children's museum. For accommodation, consider the Hotel Kong Arthur, which offers spacious family rooms.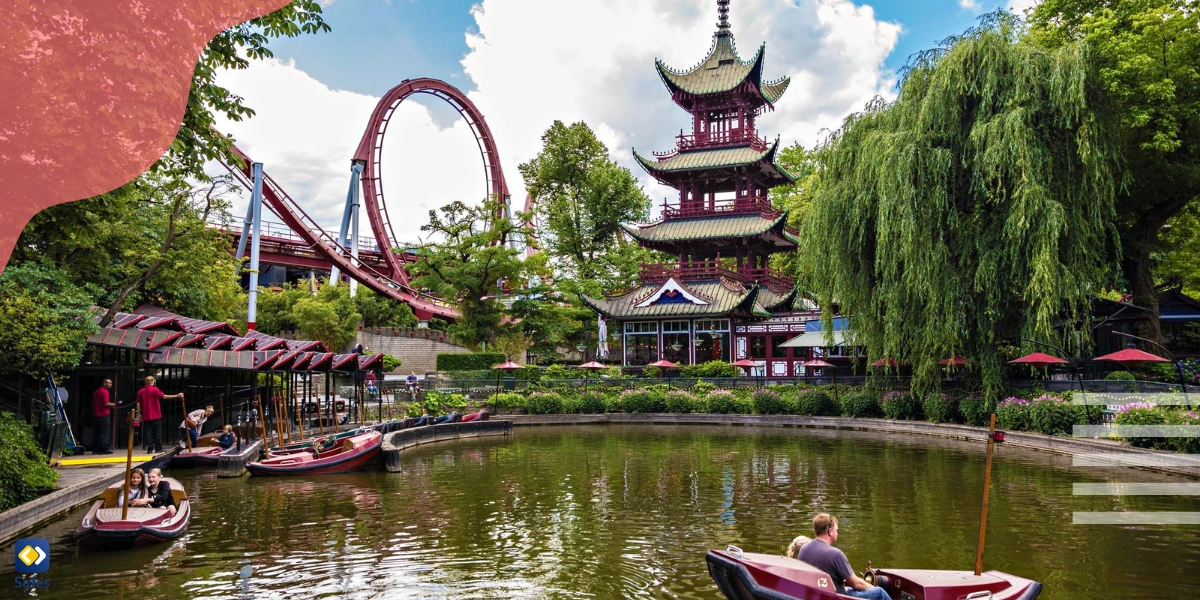 Costa Rica
Famed for its rich biodiversity, Costa Rica is an outdoor lover's paradise. Children will love exploring the country's lush rainforests, pristine beaches, and vibrant wildlife. Highlights include the Arenal Volcano National Park, the Tortuguero National Park, and the Monteverde Cloud Forest Reserve. Stay at Tabacon Thermal Resort & Spa for a luxurious, family-friendly experience.
Tokyo, Japan
Tokyo is a unique blend of tradition and modernity. Your child will love the city's anime culture, robot restaurants, and theme parks like Disneyland Tokyo and Sanrio Puroland. Don't miss a visit to the Ghibli Museum, dedicated to the famed Japanese animation studio. Consider staying at the Hilton Tokyo Bay, an official Disneyland Tokyo hotel with themed rooms.
Making the Most of Your Family Vacation
Planning the perfect family vacation involves considering everyone's interests and ensuring the destination offers activities everyone will enjoy. Whether you're exploring the best places to travel with kids in the US or venturing abroad, remember that the goal is to have fun and create lasting memories. Happy travels!
Remember to prioritize your child's safety, both in the physical world and the digital world, during your travels. Use the Safes app to ensure your little one has a safe and enjoyable online experience wherever your travels may take you.