In the realm of child discipline, the time-out technique in psychology has been controversial. This behavioral management tool has been widely used for decades, yet its effectiveness and appropriateness remain controversial.
This guide will discuss the time-out technique, shedding light on its psychology, real-world application, advantages, disadvantages, and potential alternatives. After reading this guide, you'll have a clearer understanding and make informed decisions about employing the time-out technique with your child.
Defining the Time-Out Technique
"time-out" is derived from "time-out from positive reinforcement." It refers to a disciplinary strategy where a child is temporarily separated from an environment where inappropriate behavior is reinforced. The child is placed in a "time-out spot" without social, sensory, or activity reinforcements. The goal is to disrupt the child's ongoing engagement in inappropriate behavior and provide a cooling-off period.
The Psychology Behind Time-Out
The time-out technique in psychology is built on the principles of operant conditioning. This psychological theory, proposed by B. F. Skinner, revolves around the idea that behavior is influenced by its consequences. Behaviors followed by positive outcomes are likely to be repeated. In contrast, those leading to adverse outcomes are likely to be avoided.
In the context of time-out, the temporary removal of the child from a reinforcing environment serves as a negative consequence for inappropriate behavior. Over time, the child learns the association between their misbehavior and the unpleasant outcome of time-out, motivating them to avoid such behavior in the future.
The Role of Time-Out in Child Discipline
Time-out as a discipline strategy acts as a response to undesirable behavior. It serves to discourage such behavior by providing a clear, immediate consequence. This technique can be particularly useful in addressing behaviors that are attention-seeking by nature, as it removes the "reward" of attention.
Time-out can also give your child the opportunity to self-regulate. In a quiet, non-stimulating environment, your child can calm down, regain control of their emotions, and reflect on their behavior.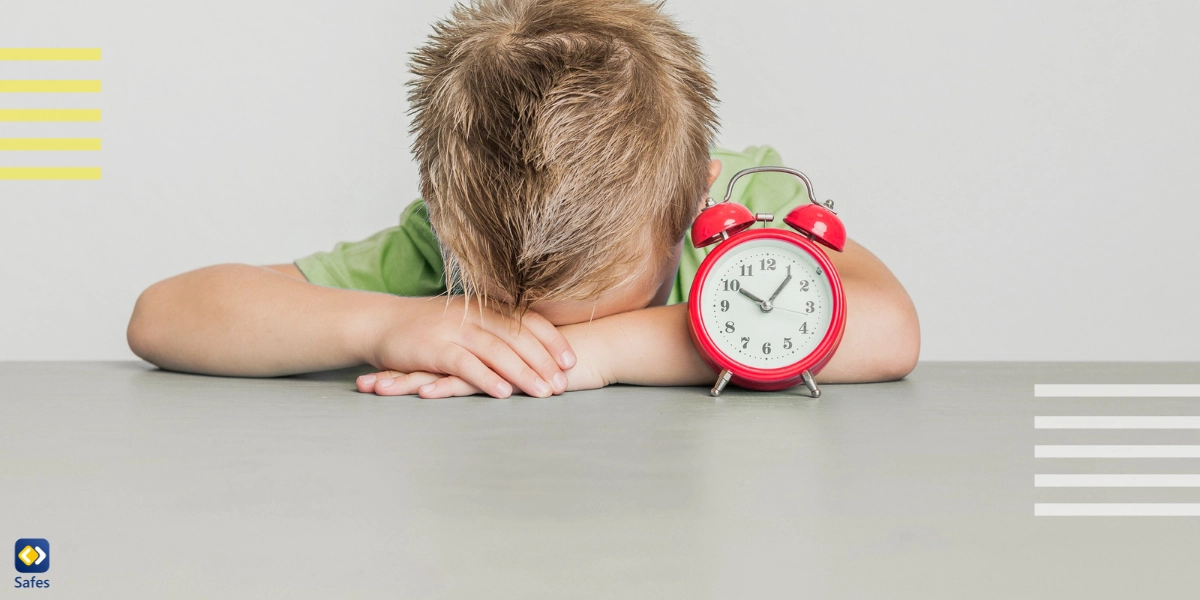 Time-Out Technique for Toddlers: A Gentle Introduction
Introducing the time-out technique to a 2-year-old can be a delicate task. Toddlers are still developing their understanding of cause and effect, and their emotional regulation skills are in the early stages. Therefore, you should introduce time-out in a gentle, age-appropriate, and empathetic fashion.
Firstly, explain what time-out is in simple words. You can use phrases like, "Time-out is when we have a short break to calm down when we're upset or not behaving nicely." Using storybooks or role-play scenarios can also help toddlers understand the concept better.
When implementing time-out, you should clearly and calmly explain why the time-out is happening and guide your child to the time-out spot. The duration should be short – typically, one minute per year of the child's age is recommended. After time-out, it's crucial to offer comfort and reassurance, reinforcing the message that the child is loved, even when their behavior is unacceptable.
Practical Tips for Using Time-Out Effectively
The effectiveness of the time-out technique largely depends on how you put it into practice. Keep these dos and don'ts in mind when implementing time-out:
Do:
Give a clear warning: Before resorting to time-out, give your child a notice and a chance to correct their behavior.
Make the time-out spot boring: The time-out area should be free from toys, screens, or other distractions. The goal is to make this place less appealing to your child.
Keep time-out brief: A few minutes (usually the child's age in minutes) is sufficient. Longer time-outs do not necessarily increase effectiveness.
Remain consistent: Apply time-out consistently for the same behaviors to help your child understand the consequences of their actions.
Don't:
Use time-out in anger: Time-out should not be a punishment out of frustration or anger. It should be a calm, pre-determined consequence of specific misbehavior.
Isolate your child: Time-out should not make the child feel abandoned or unloved. It's a break from the situation, not from your love and care.
Forget to follow up: Without a follow-up, the time-out won't be very effective. Revisit the issue with your child after time-out. Talk about what happened, why they were in time-out, and what they can do differently next time.
The Advantages and Disadvantages of Time-Out
As with any discipline strategy, the time-out technique has advantages and disadvantages.
Advantages:
Promotes Self-Regulation: Time-out gives your child an opportunity to calm down and control their emotions, building self-regulation skills.
Immediate Consequence: Time-out provides an immediate, tangible consequence to undesirable behavior, strengthening the association between behavior and outcome.
Reduces Reinforcement: By removing the child from a reinforcing environment, time-out reduces the "reward" often associated with misbehavior.
Disadvantages:
Can Feel Like Rejection: If not implemented carefully, time-out can feel like rejection or abandonment to your child, potentially damaging their self-esteem.
May Not Address Underlying Issues: Time-out deals with the behavior but not necessarily the cause behind it. It might not help in situations where the misbehavior is a symptom of an underlying issue.
Requires Consistency: For time-out to work it requires consistent implementation, which can be challenging for busy parents or caregivers.
Time-Out Technique: Long-Term Implications
Studies suggest that when you use it appropriately, time-outs do not lead to increased anxiety, depression, aggression, or social problems in your child. In fact, consistent use of time-out can contribute to developing self-control and understanding of consequences.
Nevertheless, time-out should not be the only discipline strategy you use. It should be part of a broader approach that includes positive reinforcement of good behavior, open communication, and a nurturing parent-child relationship.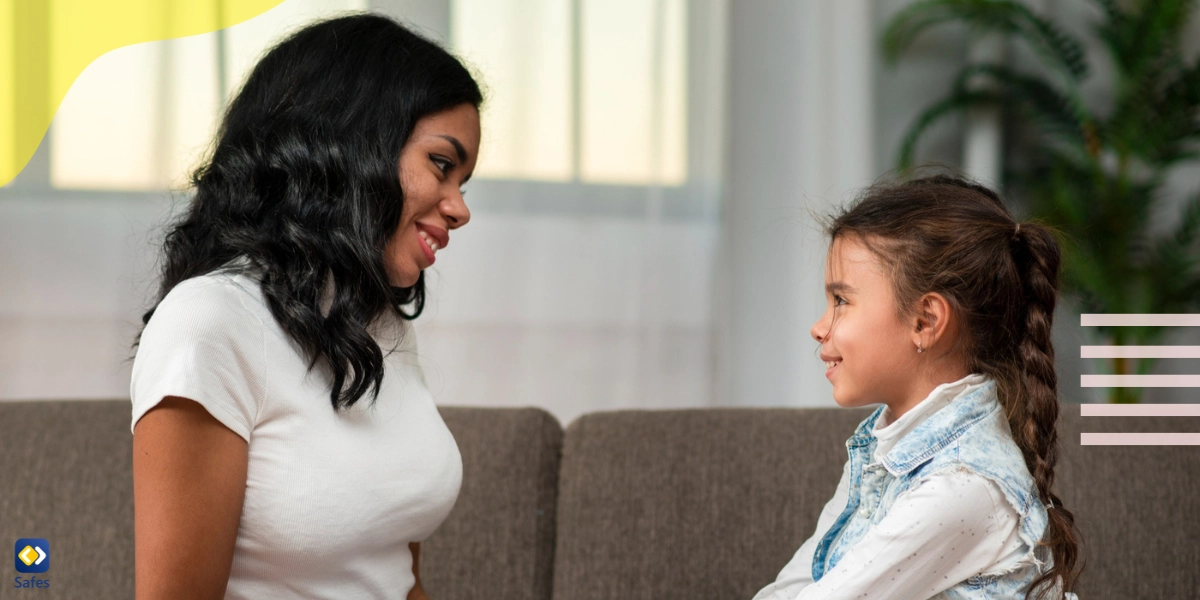 Time-Out Punishment Examples: Real-World Scenarios
To illustrate how time-out can be applied in everyday situations, let's consider a few time-out techniques in psychology examples:
Example 1: Your 3-year-old child is repeatedly throwing toys after being told not to. After a clear warning, if the behavior continues, you could implement a time-out. Guide your child to a quiet, boring spot for three minutes to calm down. After time-out, ask your child to pick up the toys and play nicely.
Example 2: Your 5-year-old is having a tantrum because they want a candy bar at the grocery store. You've explained that they can't have one, but the tantrum continues. A time-out could be implemented right there in the store. Tell your child to sit quietly in the shopping cart for five minutes. After time-out, the shopping trip continues without the candy bar.
Time-Out Technique in Psychology: Conclusion
The time-out technique in psychology is a powerful tool that can aid in managing challenging behaviors in your child. Using it appropriately and as part of a balanced parenting approach can build self-regulation, improve behavior, and teach your little one about the consequences of their actions.
Discipline strategies like time-outs are not one-size-fits-all. What works for one child may not work for another. Therefore, you should consider your child's individual needs, temperament, and developmental stage when deciding on the best approach to discipline.
If you want to use the time-out technique with your child's online and digital activities, consider using parental control apps like Safes. Safes provides you with the resources you need to manage the challenges of modern parenting effectively _such as excessive screen time, inappropriate content, harmful apps and websites, etc. For example, suppose your child is using their devices excessively. In that case, you can give them a time-out using the instant block feature, which halts all the apps on their device for as long as you find appropriate.
Safes offers various plans for different budgets and needs. Feel free to download it from our website, App Store, or Google Play. Also, read the links below to learn how to put parental controls on major platforms effectively: