The perception of technology as a young person's domain is outdated. Technology for seniors has immense potential, with its efficiency and reach, to help them stay connected, content, and healthy as they age. More importantly, technology can empower seniors, particularly grandparents, to play an active role in ensuring their grandchildren's safer online experiences.
In this guide, we will explore five useful strategies to help senior citizens navigate the digital landscape confidently. We'll also suggest ways they can benefit from technology to protect the little ones.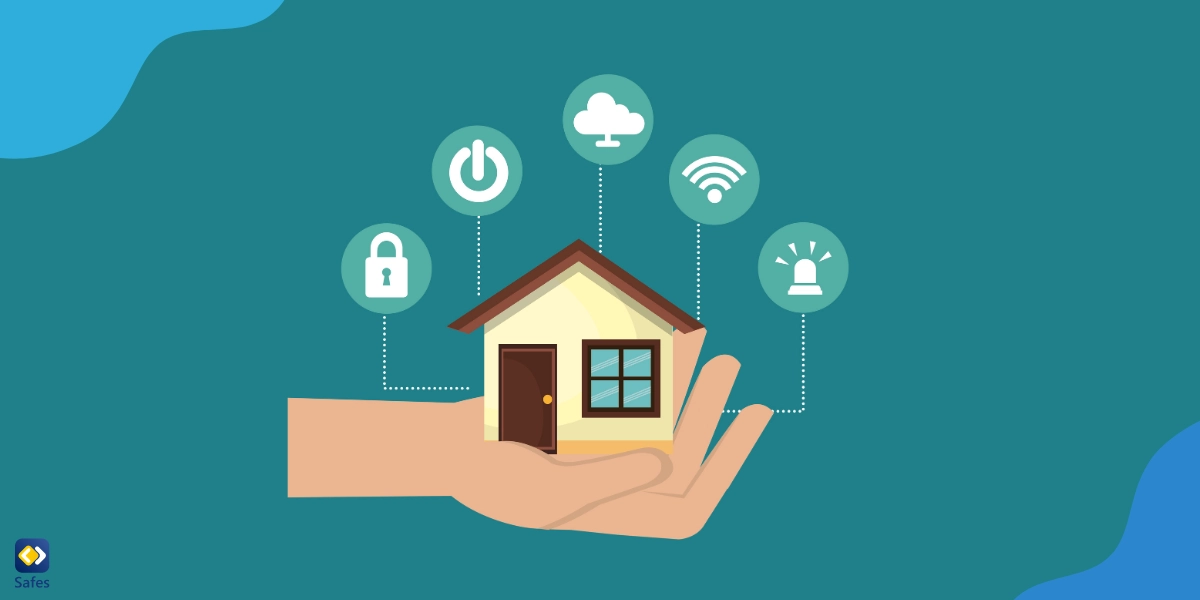 Patience: The First Step towards Success
Learning technology can be daunting for seniors due to unfamiliarity or the rapid pace of change. Therefore, patience is key when introducing them to new technologies. Be open to their queries; repeat explanations until they grasp the concept.
Learning technology is not about age; it's about attitude. With patience and persistence, anyone can master it.
Starting with the Basics
Before diving into complex topics, start with common devices like desktops, smartphones, and tablets. Explain their basic functionalities and applications, helping seniors to understand how these devices can benefit them.
Focusing on their Need
Every senior citizen has unique needs from technology. You don't need to teach them all the ins and outs of the devices; it only causes burnout both for you and the older adults. Just focus on what they need at the moment. Some may want to connect with their loved ones, while others might want to use telehealth services. Identify these needs early on and tailor your learning sessions accordingly.
Speak their Language
Avoid technical jargon and explain concepts in relatable terms. There's no need for them to understand intricate details of the internet to surf it safely and efficiently.
Avoiding jargon is a tricky task, because we, the people born after the digital revolution, are so used to them. For example, a very common word such as "download" can be an enigma for someone who has never heard it.
The solution, however, is to stop and think about each technical phrase you want to use. Imagine English is not your first language, then does the word "download" explicitly describe what it means? If not, try to explain the work that the technical word or phrase does. In this case, for example, you could say, "to get something from the internet and save it into your device's memory."
Encourage Practice
The difference between understanding and doing is practice. Provide ample opportunities for seniors to apply their newfound knowledge. Over time, they will gain confidence and enjoy the benefits of technology.
How Technology Can Help Seniors Safeguard Their Grandchildren
Today's young parents often struggle to balance their professional commitments with their responsibility to protect their children in the digital world. Here, technology for older people comes into the picture. With some coaching, senior citizens can use technology to monitor and protect their grandchildren, giving parents some much-needed peace of mind.
Safes: A User-Friendly Parental Control App
Safes is an excellent example of a tool that can help both parents and grandparents. The Safes parental control app is designed with a simple user interface, making it easy for non-tech-savvy seniors to monitor and control their grandchildren's online activities.
With Safes, seniors can:
Monitor their grandchildren's online activities
Receive instant alerts on suspicious activities

A study conducted by Pew Research Center shows that technology and older adults are not mutually exclusive. More senior citizens are embracing technology, with 42% owning smartphones and 67% using the Internet. But by teaching seniors to use technology for seniors like Safes, we not only enrich their lives but also tap into their potential to contribute meaningfully to their grandchildren's safety in the digital world.
If you're interested in trying Safes for your child's or your grandchild's safety, feel free to download it from our website, Google Play, or AppStore. Also, you can learn how to put parental control on different platforms and devices using Safes with the links down below:
Conclusion: Making Technology Work for Seniors in Protecting Grandchildren
In conclusion, seniors and technology are a winning combination. Not only can they benefit from the ease and comfort that technology has brought, but also, they can ensure a safer and more enriching online experience for their grandchildren. With patience and proper guidance, seniors can become proficient in technology.