There are many reasons for children to hide the apps they use from their parents. Sometimes they are up to mischievous activities on regular apps such as social media and messaging apps. Sometimes they use apps which are inappropriate for their ages. At other times they hide apps that hide other apps or files! If you wish to know precisely what apps do kids hide from parents and why and how to weed out these trouble-making apps, keep reading until the end. 
What Secret Apps Are Kids Using?
Sometimes kids hide regular harmless apps not because they're essentially inappropriate but because they (kids) have improper activities there. These apps include social media and messaging apps. At other times they may use age-inappropriate apps harbouring risky activities or content. 
Social Media Apps
Popular social media applications are restricted for children below 13. However, it doesn't necessarily mean that children above 13 can't have any activities they must hide from their parents. Some of the popular social media where children may have secretive activities include: 
Instagram

 

Snapchat

 

Facebook

 
It's common for children to have two accounts on Instagram, one they share with their family and one with close friends, to do things they wish to hide from their parents. Similarly, kids sometimes hide their Snapchat and Facebook accounts from their parents because they don't want their parents to know with whom they're chatting. 
Instagram, Snapchat, and Facebook can all be used to communicate with strangers or watch inappropriate content. Therefore, it's crucial for parents to monitor their children's activities on those apps. 
Messaging Apps
There are many reasons for children to hide their activities on messaging apps. They could be chatting with people about subjects they're not supposed to. Some messaging apps like Telegram are restricted to children below 16. For this reason, younger children may want to hide that they have Telegram on their devices. 
Some of the popular messaging apps include: 
Telegram

 

WhatsApp

 

Line

 

Kik

 
Dating Apps
Most dating apps are restricted to adults (18 years of age or more). Still, since they don't have age verification, children can fake their ages to join these platforms. Dating apps are inappropriate for kids by all means. First, they expose children to total strangers; second, they divulge children's personal information; and third, they can make children self-conscious by letting others judge them based on their appearances. 
Some of the major dating apps that children may want to hide from you include: 
How Do Children Hide Apps from Their Parents?
There are several ways to hide apps on phones, tablets, and computers. Sometimes you don't need to install a third-party app. For example, you can hide any file on Windows computers by checking "Hidden" in a file's "Properties". On phones, children can partly hide apps by putting their icons inside a folder inside another folder! 
However, most children know more than basic ways to keep secrets from their parents. They often use apps that hide other apps or, while looking innocent, can open to a wonderland of unrestricted internet.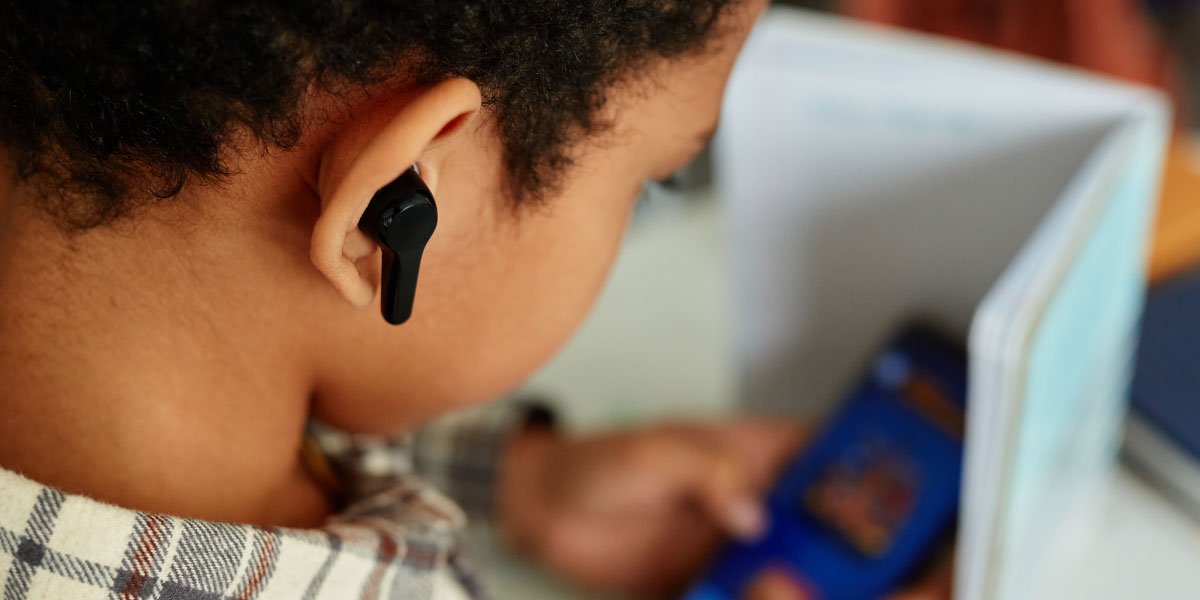 What Apps Are Kids Using to Hide from Parents?
So far, we have talked about apps that kids hide from their parents, and now we want to discuss apps that kids use to hide from their parents. These apps include secret vaults, app hiders, and private browsing apps. 
Secret Vaults
As the name suggests, secret vaults are discrete folders where children can put any file they want, including pictures, videos, and texts, to hide from their parents. These secret vaults can hide from the installed apps list, appear like an innocent and harmless app, or require passwords to open. Some of them include the following: 
AppLock by DoMobile

 

Vaulty

 

HideU: Calculator Lock

 

Calculator+

 
AppLock by DoMobile and Vaulty are two popular secret vault apps. As well as hiding files, AppLock can protect other apps with passwords. 
Vaulty, HideU: Calculator Lock, and Calculator+ can indeed deceive parents since they appear and work exactly like the default calculator app on all devices but can open a secret vault by entering a code. 
When you install Calculator+, you get an app with a calculator icon which seemingly works like a calculator. But in reality, the calculator acts as a password input hiding away secret files. On the other hand, Vaulty gives you a choice between a calculator and a stock lookup app. 
You can find numerous similar secret vault apps on app distribution platforms, but some more you can keep an eye for include: 
App Hiders
App hiders hide other applications installed on a device. They do so by making an app appear like another (an innocent) app. Some of them Include the following: 
HIP (Hide it Pro)

 

App Hider

 
The HIP is a chameleon app which disguises itself as a music manager. In reality, it is an app for hiding photos, videos, text messages, and other apps. Users can access their hidden files by entering a pin code. 
On the other hand, App Hider is more professional but only works on Android devices. It creates a second Android operating system where users can install apps which won't show in the device's app inventory. 
Private Browsing
As you may know, you can use conventional browsers such as Google Chrome to surf the internet without leaving a trace. That means all your browsing history and cookies will vanish as you close the browser. Since most parents already know about major browsers' anonymous surfing, some children use lesser-known apps for secret surfing. 
Private Browsing is one of these notorious apps. Private Browsing is indeed a chameleon app since it hides children's browsing history and poses as a harmless app on your child's phone: a calculator! By entering a code, the calculator turns into a private browser. You can't even trust calculators anymore, can you?! As you might have guessed, this app is also developed by the makers of App Hider. 
How to Find Hidden Apps on Kids' Devices
To see all your child's installed apps, don't just rely on the apps that appear on the home screen or desktop. On Windows computers, you need to check "Programs" in the "Control Panel". On phones, you need to swipe up or open "Apps" in settings. Other methods you can try are looking up a specific app among your child's installed apps and checking Google Play or App Store to see if a particular app has been downloaded and installed. 
This tutorial from Smart Social explains different methods kids hide their apps and how to find hidden apps on their phones: 
How to Weed out the Apps Kids Hide from Parents?
Unfortunately, it's not easy to spot shape-shifting or hidden apps. As explained earlier, these apps can look totally harmless and normal. Therefore, first, you need to increase your digital knowledge to weed out the apps your child hides from you or the apps they use to hide their activities from you. You need to know what kinds of apps can pose safety and security risks to children, what apps are prone to abuse by children, and what methods children use to hide their activities. 
Although, the good news is that you don't have to intrude on your child's privacy by checking their phones, tablets, or computers for inappropriate apps or hidden vaults. Parental control apps such as Safes can do the job for you. 
How Can Safes Help You Block Inappropriate Apps?
Safes is a parental control app that works on all phones, tablets, and computers running on Android and iOS. After Installing Safes Kids (a Safes companion app) on your child's devices, you can monitor their installed apps remotely, right from your own phone or computer. 
After your child installs an app on their devices, you'd receive a notification. If you find the app a problem, you can then block it using the App Blocker feature of Safes.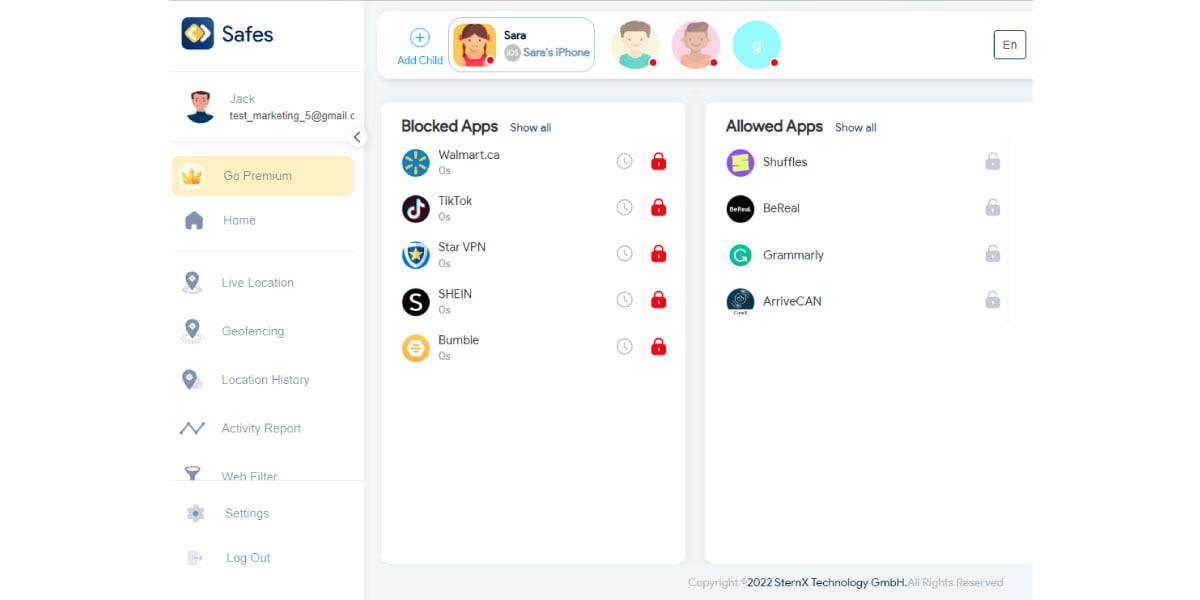 Some services, such as Instagram, Facebook, Telegram, etc., are also accessible through web panels. That means your child doesn't need to install their apps to use them. In that case, you can use the Web Filter feature to block the web panels' URLs (website addresses). 
If you like the features Safes offers and wish to try it to protect your child from the risks that the digital world poses, feel free to download it from our website and benefit from a 14-day trial with premium features.