Anger is a natural emotion that all children experience, but how they deal with it really matters. In today's blog, we're going to dive deep into this important topic. We will explore why managing anger is so important for children and how parents and teachers can play an important role in teaching children the skills needed to manage their emotions. 
Why do children get angry?
Anger is a natural and normal human emotion that everyone experiences from time to time, including children. While it's important to teach children how to manage their anger, it's just as important to normalize anger as a valid emotion. Children need to understand that being angry is normal and how they respond to that anger matters. By normalizing anger, we create an environment where children feel safe and can express their feelings without fear of judgment or punishment. This helps them develop healthy emotional intelligence and coping mechanisms for dealing with anger. 
Children, like adults, have different triggers that can lead to anger. These triggers can be external, such as conflicts with siblings or friends, or internal, such as feeling misunderstood or overwhelmed. Recognizing these triggers is crucial to helping children manage their anger effectively. In addition, children may show certain signs when they experience anger, such as: B. an increased heart rate, clenched fists or changes in facial expressions. Understanding these signs can provide valuable insight into a child's emotional state and allow for timely intervention. 
Uncontrolled anger can profoundly affect a child's behavior and relationships. It can lead to outbursts of aggression, defiance and difficulty in maintaining healthy relationships with peers and family members. Uncontrolled anger can also negatively impact a child's self-esteem and overall well-being. By teaching children to appropriately control and express their anger, we empower them to manage challenging emotions and form healthier relationships.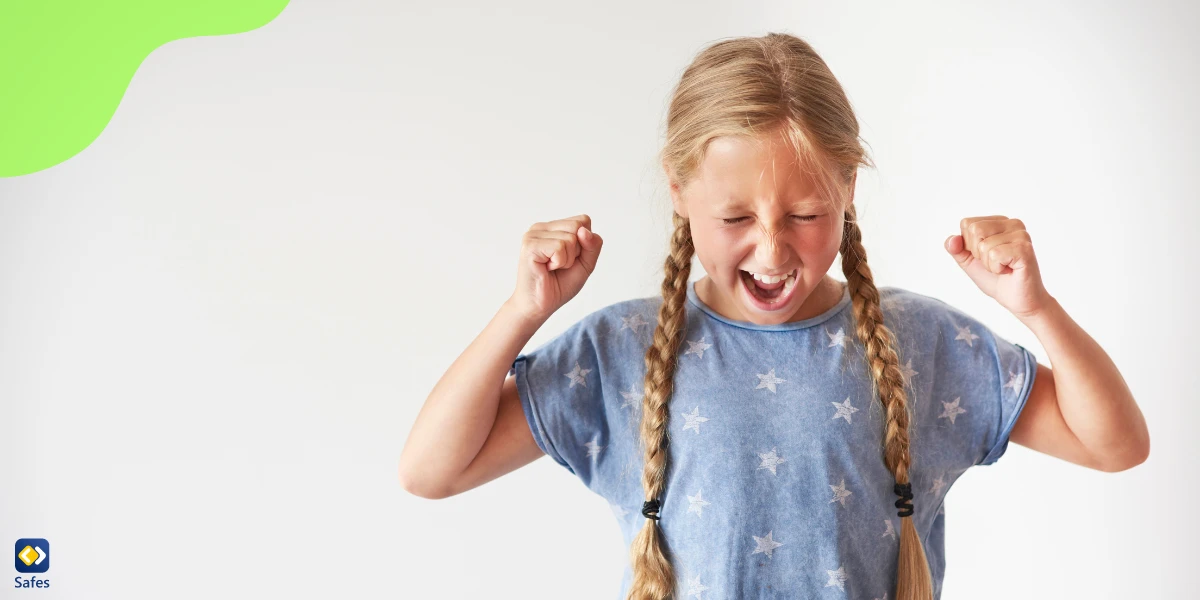 Teaching anger management skills
Teaching children anger management skills is vital to their emotional well-being. By providing them with practical strategies, we can empower them to deal with their anger in healthy and constructive ways. 
Model Healthy Anger Expression and Self-Regulation: Teach children how to express their anger calmly and respectfully, and teach them techniques like deep breathing and pausing for self-regulation. 
Effective Conflict Communication Strategies: Teach children to use "I" statements , active listening, and assertiveness to express their feelings and needs during conflicts to promote understanding and resolution. 
Teach Problem Solving and Conflict Resolution Skills: Help children identify the root causes of their anger and support them to find constructive solutions to conflict and encourage problem solving and learn conflict resolution skills. 
Foster Emotional Awareness and Self-Reflection: Teach children to recognize and name their emotions, foster self-awareness, and encourage them to think about their feelings and the triggers that lead to anger. 
Encourage relaxation techniques and stress management: Introduce children to relaxation techniques such as deep breathing, mindfulness practices, and engaging in activities they enjoy to help them manage stress and reduce their anger. 
Anger management activities and techniques
Anger management activities and techniques for children play a crucial role in developing healthy coping mechanisms and emotional regulation skills. By participating in these activities, children can learn to recognize their anger and deal with it constructively. Let's explore some effective anger management activities and techniques for kids: 
Breathing and mindfulness exercises: Breathing and mindfulness exercises are excellent tools to help children calm their minds and bodies. Encouraging children to breathe slowly and deeply while focusing on their breathing can help them regulate their emotions and reduce feelings of anger. 
Using visual aids and social stories: Visual aids and social stories can be powerful tools to teach children how to deal with anger. By using visual aids such as charts, pictures, or drawings, children can better understand and identify their anger triggers and learn to respond appropriately. Social stories, which are short narratives that illustrate specific situations and appropriate responses, can also provide guidance and teach children valuable anger management strategies. 
Role play and practice assertiveness: Through role play, children can practice their assertiveness and learn effective communication strategies to express their anger respectfully. Through role-playing, children can learn to assert their needs and desires while respecting the feelings and perspectives of others. 
Art Therapy and Expression Activities: Art therapy and expression activities provide children with a creative way to express their feelings and channel their anger in a constructive way. Children can express their feelings through activities such as drawing, painting or sculpting and find alternative ways of dealing with anger. 
Incorporating Physical Activity and Exercise for Anger Relief: Based on research from Asian Nursing Research ( Relationships Between Exercise Behavior and Anger Control by Hospital Nurses ), physical activity and exercise can help children release unused anger and energy in a positive and controlled way. Participating in activities like running, dancing, or exercising not only promotes physical health but also serves as a healthy way for children to manage their anger.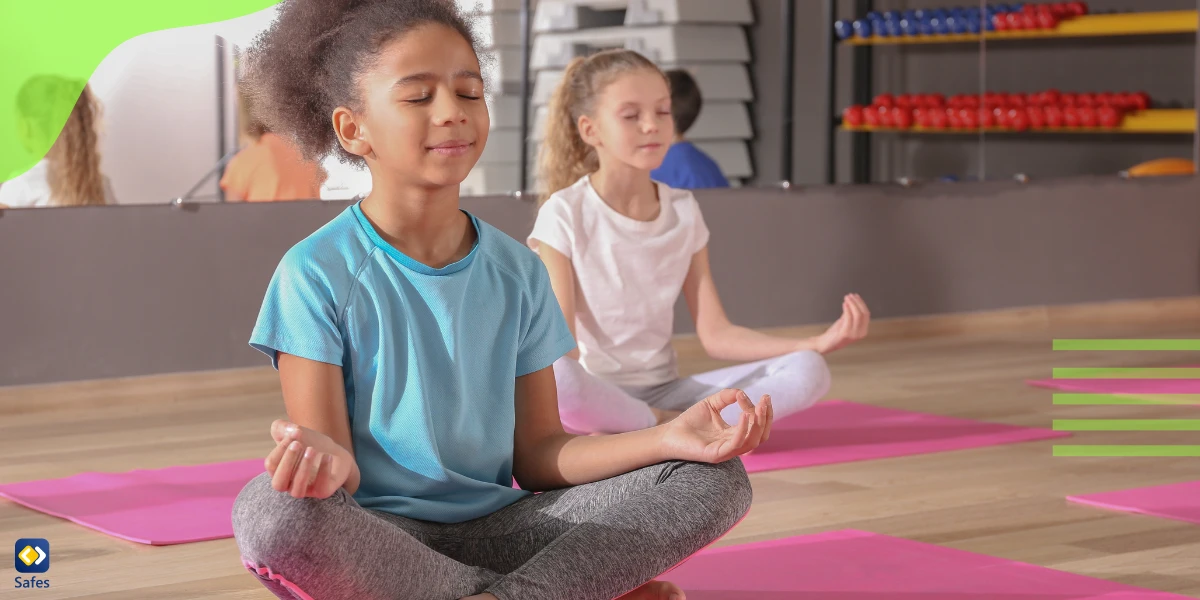 How can Safes help?
Safes parental control app can be a helpful tool to teach kids anger management skills. With its flexible features and user-friendly interface, Safes allows parents to monitor and manage their child's digital activities. 
The app allows you to set healthy screen time limits for your child, ensuring they have a balanced daily routine that also leaves time for other activities and social interactions. By promoting a healthy balance between screen time and other activities, safes can help prevent overexposure to anger-provoking content or situations. 
Additionally, Safes allows you to monitor your child's online interactions , giving you insight into possible triggers or situations that may be contributing to anger . Being aware of these triggers can help you have open and constructive conversations with your child _ _ _ _ to understand his emotions and to cope with them in a healthy way .  
In addition , Safes offers features such as content filtering and content blocking to prevent access to harmful or provocative content that could cause trouble . _ _ _ _ By creating a secure digital environment , you can minimize the risk that your Child is exposed to content that may cause anger or frustration .  
Safes is available for Android , iOS , Windows and Mac platforms. Learn how to use Safes to protect your child on each of these platforms by following the links below: 
I am looking for professional anger management support
Recognizing when to seek professional help with children's anger management is an important step in ensuring their well-being. As a parent or caregiver, it's important to look out for signs that indicate the need for extra support. These signs can include frequent and intense outbursts of anger, difficulty managing anger in different situations, and negative effects on relationships with peers and family members. 
Luckily, there are numerous resources available that can help deal with anger in children. Anger management classes designed for children can provide valuable tools and techniques to help them understand and regulate their emotions effectively. These classes often include interactive activities, role-play, and hands-on practice to encourage healthy anger expression and coping skills. 
Working with professionals such as therapists, counselors or school psychologists can also be of great benefit. These professionals have child development lopment and behavioral expertise and can offer personalized strategies tailored to your child's specific needs. They can assist you in implementing effective anger management techniques and offer you support and guidance throughout the process. 
In addition, schools may offer counseling services or have dedicated school psychologists who can work closely with your child. They can provide one-on-one support, monitor progress, and work with teachers and parents to develop a unified approach to anger management. 
Remember: Seeking professional help doesn't mean you've failed as a parent. It's a proactive and responsible step to help your child develop healthy ways of dealing with their anger. By utilizing available resources and working with professionals, you can create an environment that supports your child's emotional well-being.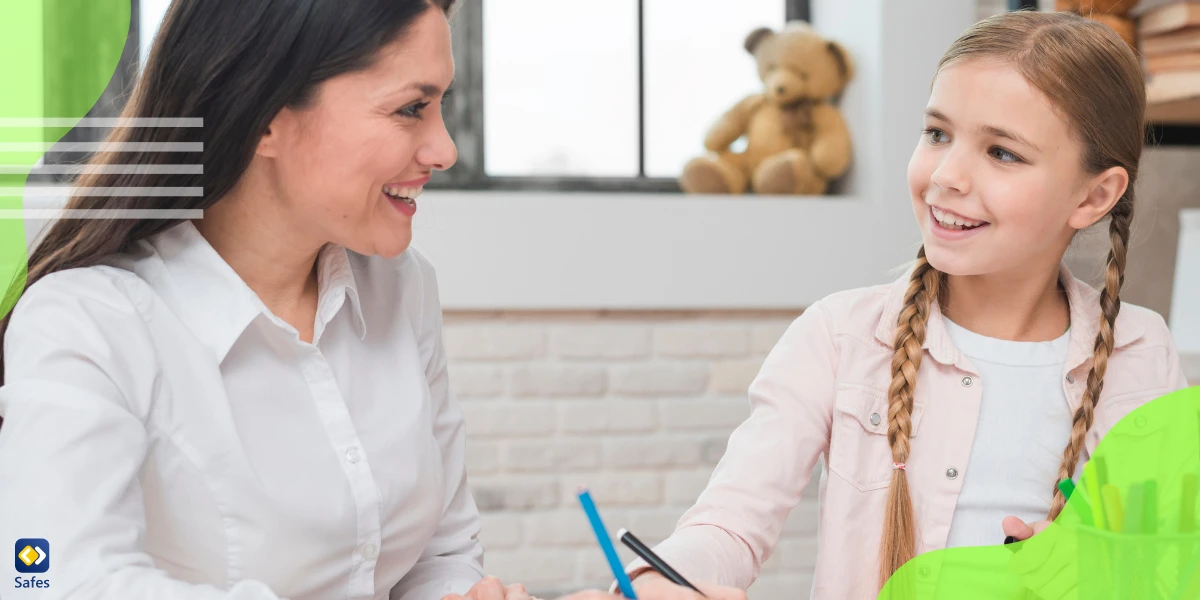 Cooperation with schools and educators
Fostering anger management programs in schools is critical to creating supportive and inclusive classroom environments. By working with teachers, we can strengthen anger management skills and provide valuable tools for children. 
One practical approach is to introduce anger management classes for children. These courses can teach them to recognize and understand their anger and give them practical strategies for dealing with it. By normalizing anger as a natural emotion, we can help children develop healthier ways of expressing and managing their feelings. 
In order to create a supportive classroom environment, fostering an open dialogue about anger is important. Teachers can facilitate discussions where students can share their experiences and feelings. This not only gives the children the feeling of being heard, but also allows them to learn from each other and to realize that they are not alone with their problems. 
Working with teachers is critical to strengthening anger management skills. Teachers can incorporate anger management techniques into their daily classroom routine, such as using calming strategies such as deep breathing or pausing when emotions are running high. They can also foster effective communication and problem-solving skills, which are essential for resolving conflict and dealing with anger in a healthy way. 
Additionally, using visual aids such as anger gauges or emotion charts can help children identify and regulate their anger levels. Role play can also be helpful as it allows children to practice assertiveness and conflict resolution in a safe and controlled environment. 
Additionally, incorporating art therapy or physical activity into the curriculum can provide alternative ways to relieve anger and stress. Creative expression or physical exercise can help children channel their emotions positively. 
Anger management for children: Conclusion
Teaching children to manage anger is critical to their emotional well-being and overall development. By normalizing anger as a natural emotion and equipping it with the necessary skills, parents and teachers can help their children deal with their anger in healthy and constructive ways. Recognizing triggers, fostering effective communication, problem solving and conflict resolution skills, and fostering emotional awareness are all critical components in teaching anger management. It's also important to emphasize relaxation techniques and stress management to help children cope with anger. 
Seeking professional help and using resources like the Safes parental controls app can provide additional support. By implementing anger management programs in schools and creating supportive environments, we can empower children to effectively manage their anger and build positive relationships. Let's work together to ensure kids have the tools they need to manage their emotions and thrive emotionally.