As parents, we all want to protect our children from screen addiction. So, we try to stop them from using their phones or playing video games excessively. However, some innocent TV time might not be such a bad idea. What's even better is to spend that time in our favor by turning it into some quality family time. 
Documentaries are a great form of edutainment that are both enjoyable and informative for the viewers. Here we have prepared a list of the best family-friendly documentaries that you can watch with your kid. 
Best Documentaries for Families
These 15 documentaries are good choices to watch with your family next weekend: 
Cosmos: A Spacetime Odyssey (2014)

 
This 13-episode series is one of the most riveting documentaries about outer space. A Spacetime Odyssey is the second part of the Cosmos trilogy, the first part being the 1980 television series Cosmos: A Personal Voyage, and the third, Cosmos: Possible Worlds 2020. 
This part of the trilogy is more appropriate for children because it's basically a crash course in outer space knowledge. It also has some elements that are especially appealing to children, such as narrating historical events in the form of graphic scenes, and taking the audience on a journey through space on "a ship of imagination." 
This documentary is a comprehensive representation of life on planet Earth. It covers almost all aspects of wildlife and is divided into broad categories, such as Mammals and Reptiles & Amphibians. This 11-episode mini-series is all about animal survival instincts and how they adapt to new life conditions brought about by humans. Watching this documentary will familiarize your kid with various living creatures on Earth.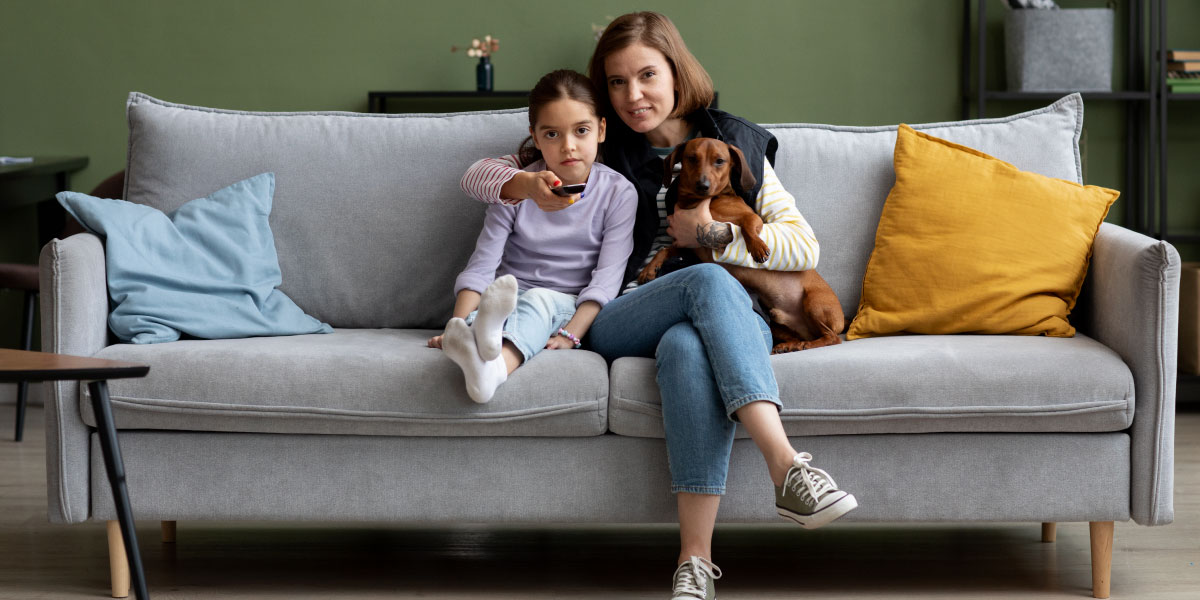 If you want your child to go "aww" while watching TV, watch this documentary with them. Too Cute shows the growing up of different cute little furry animals, like cats and dogs. This is one of the best documentaries for kids that will make them big animal lovers.  
 The Story of Egypt (2016)

 
If you want your kid to learn something about history, watch The Story of Egypt with them. This is one of the most comprehensive family-friendly documentaries about the 5,000 years of Egyptian civilization. This documentary is filled with scenes about pharaohs, tombs and pyramids, which can be thought-provoking for both you and your child. 
This documentary drama film is a must-see for teenagers. Starting off with the story of Tyler Long who committed suicide because of bullying, it follows bullied teenagers studying in public schools in five different cities. This film gives children (and adults) great insights into what happens between a bully and a victim, and why some children can't defend themselves against them. 
You might be worried that the subject is a bit extreme for children. Well, this might not be totally wrong. However, the producers have made several adjustments to the documentary so that it becomes appropriate for children. Plus, it has a PG-13 rating, which means that children under 13 can watch it with parental supervision. 
March of the Penguins (2005)

 
This documentary is all about the life of emperor penguins of Antarctica: how they travel inland from the ocean, how they breed, and how the mother and father penguin work together to maintain their family. 
Aside from the fact that penguins are generally interesting to kids, this documentary also teaches them about family values and cooperation between parents. 
The life of a family of brown bears living in the mountainous regions of Alaska is depicted in this documentary. It's full of scenes that show cute little cubs play and enjoy life. There are also some thrilling scenes of the bears fighting for their lives. Still, it is overall judged as family-friendly and worth watching. 
Two African-American teenage boys with modest backgrounds pursue their dream of NBA stardom. They fight poverty and many more challenges throughout the episodes. In the end, they still hope to join the NBA one day, even though they have found some relative success. The interesting thing about this documentary is that it has an open ending, enabling the viewer to interpret it as a feel-good movie. Also, it can teach your kids about the hardships that minorities face in society. 
Jiro Dreams of Sushi (2011)

 
If your kid is into food (I mean, who isn't?) this can be an interesting story for them. This is the story of 85-year-old Jiro Ono, the best sushi master in the world. He owns a 10-seat sushi-only restaurant in a subway station in Tokyo. The documentary shows how this restaurant went from unknown to internationally famous. Today, it draws people from all around the world who have waited in long reservation lists just to get a bite. 
This is one of the best documentaries for families on Netflix that's both entertaining and educational. It seeks to find the reasons for the rapid coral loss rate in oceans. It has lots of beautiful underwater scenery to attract children. But it also educates kids on the current changes that are happening to planet Earth.  
The Mars Generation (2017)

 
This is the story of a group of nerdy teenagers who go to space camp at the US Space & Rocket Center and follow their dream of traveling to Mars. It's a great documentary if your kid is a science lover. 
If you care about the world's problems and want your child to feel sympathy towards other human beings just like you do, Imba Means Sing is a good choice to watch with them. 
Four Ugandan children are taken on a world tour by the African Children's Choir organization. The story is told from their eyes and shows how these children see first-world countries. It's a great story about poverty and the privilege of education and being born in a developed country. 
This physical well-being documentary talks about an often neglected, but prevalent issue in the modern world. The issue is how much oblivious we are to the importance of what we decide to put in our bodies. The documentary is focused on the harmful effects of sugar on the body and tries to inform viewers about healthy eating habits and causes of obesity. Read more about eating disorders statistics. 
Pick of the Litter (2019)

 
This heartwarming documentary follows five puppies since birth and shows their training process to become guide dogs. If your child loves dogs, they're going to love this one. 
Don't worry. We have options for cat people too. If you and your child love cats, you're going to love Kedi. This Turkish documentary is full of cats strolling the streets of Istanbul. Just a reminder that this documentary is originally in Turkish. So, consider finding a good subtitle or just enjoy seeing cats eat and play without understanding the words. Because the documentary actually tries to adopt the cats' point of view, and most of the meaning is conveyed through images rather than words.
Conclusion 
The reason why we introduced the above 15 options as the best documentaries for families is that: first, they have themes that children like; second, they don't contain explicit content. 
Try to cherish this time you can spend with your child doing something meaningful. Because life gets busy and we get it. You can't always be there when they're on a screen. What's more, not all the content kids watch are as innocent as these documentaries. We have a solution for these situations that can make your life a whole lot easier. 
Parental control apps are there for your child when you're busy. We recommend Safes app as it can help you limit their screen time and protect them from harmful content on the internet. This way, you can make sure that they're having a safe online experience.