In the ever-changing realm of digital parenting, safeguarding your child's online safety is critical. As children increasingly rely on mobile devices for entertainment and education, parents must navigate the huge world of mobile applications. One area that frequently causes worry is the usage of APK files, particularly when installing programs from sources other than approved app stores. In this article, we'll look at the security of APK files and why parents should think about using a reputable parental control program to protect their children's online activities. All in all, we'll answer the question you have in mind: Are APK files safe?
Understanding APK Files: The Basics
An APK file is a collection of goods for your Android phone. Assume you wish to transfer a game to a buddy. Instead of simply providing the game, you package it (the APK file) with all of the essential instructions and data. This box is portable and can be opened with Android phones.
So, when you download an app from the internet, you're essentially getting a special package (APK file) containing everything your phone needs to operate that app – the code, images, sounds, and all the other bits and pieces. Your phone will then be able to open the box and install the app for you.
In a nutshell, APK files are containers for Android apps that make it simple to share and install them on your phone. While APK files are not inherently dangerous, the risk arises when consumers obtain them from untrusted sources.
Official app shops, such as Google Play, employ stringent security methods to check programs for malware and other possible dangers. APK files obtained through unofficial websites, on the other hand, may not be subjected to such verification, rendering them vulnerable to harmful information. As a parent, it's critical to educate yourself on the hazards of downloading APK files from unknown sources and to urge your child to download from approved app stores.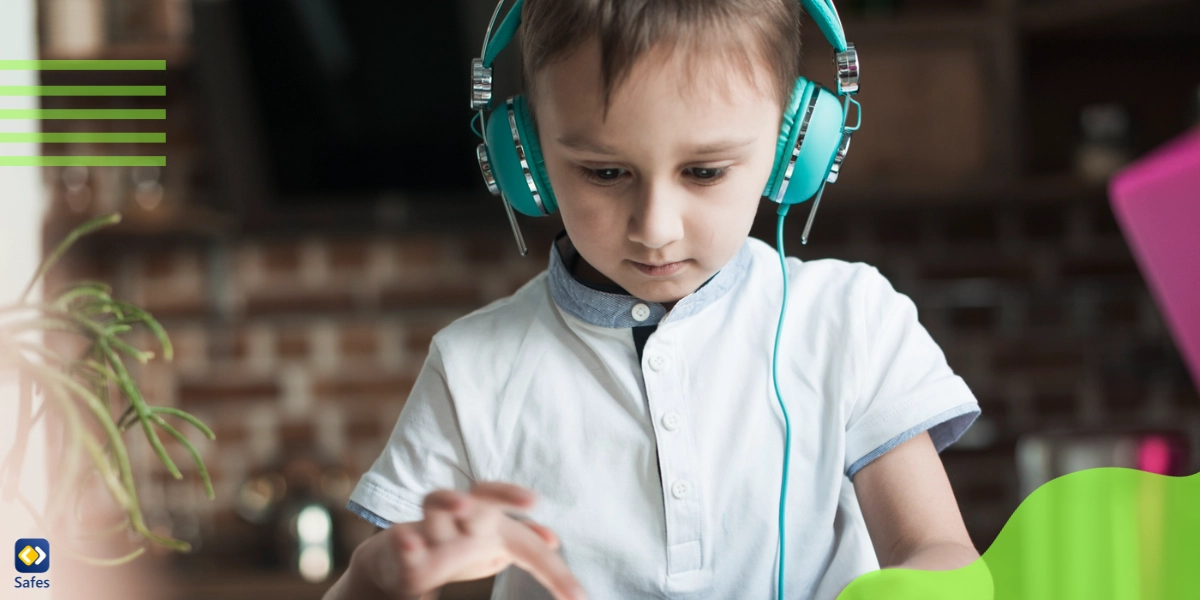 Are APK Files Safe?
When children download programs from sources other than legitimate app stores, it constitutes inappropriate internet use because they expose themselves and their devices to a variety of threats. While many APK downloads are valid, there are various concerns to sideloading APK files, particularly for children:
Malware: Hackers can insert malware into APK files that can steal personal data, lock the device for ransom, or bombard it with ads.
Inappropriate content: Without the app store review process, APK files may contain inappropriate content for kids like violence, sexual material, or gambling.
No updates: Unlike Play Store apps which auto-update, APK apps need to be manually updated, leaving them vulnerable to bugs.
Bypass of parental controls: Kids can access APK files to install apps parents have restricted.
Violation of copyright: Many APK files enable access to paid apps and features for free illegally so most of the time, APK files aren't legal.
For context, sideloading is the process of installing apps on a device from outside of an official app store, typically by downloading an APK file and manually installing it.
Is APKPure Safe for Children?
APKPure is a popular website for downloading APK files outside of official app stores like Google Play. Here are some key things to know about APKPure:
APKPure hosts a directory of APK files that users can browse and download to install on their Android devices. The apps are uploaded to APKPure by developers.
In addition to apps not available on Google Play, APKPure offers modified versions of popular apps with unlocked premium features. Many of these modified APKs violate copyright.
While APKPure does have some filtering mechanisms and malware checks, they are less robust than Google Play's review process. Malicious apps can still slip through.
APKPure provides options to download older versions of apps, which is useful when an app update introduces bugs or removes features.
Apps on APKPure may not get important security updates in a timely manner since they are not tied to the Play Store update system.
APKPure and sites like it normally operate in legal gray areas by distributing apps outside of official channels. Many copyright holders do not consent to their apps being shared this way.
To use APKPure to install apps, users have to enable "Unknown Sources" on their Android device, reducing security.
In summary, APKPure gives access to a wider selection of apps, but the risks are increased for malware, inappropriate content, and legal concerns. Parents should be very cautious about allowing their kids to install apps from APKPure or similar sites. Checking user reviews and ratings can help avoid bad apps, but there are no guarantees. Sticking to reputable safe Android APK sites like Google Play is best.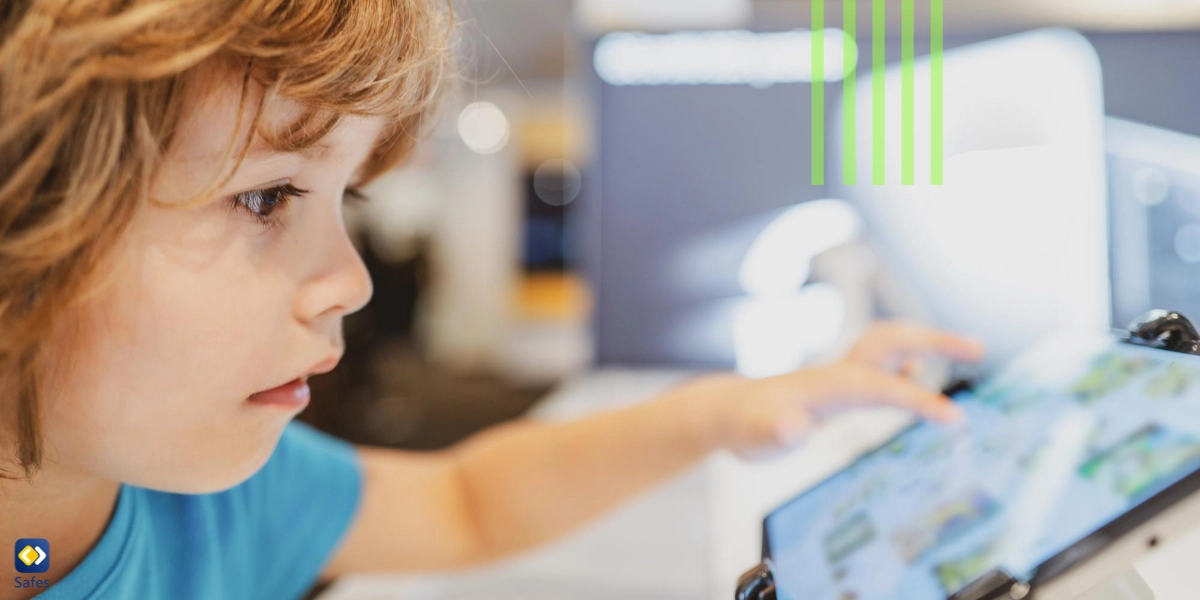 Parental Control Apps: A Comprehensive Solution
As the digital world gets more complicated, parents want powerful tools to control and monitor their children's online activity. There are some methods for specific things such as ways to block websites on Android or certain apps as porn blockers for Android. But getting a permanent solution such as a parental control app is definitely the best option at your disposal. There are default parental controls on Android which use an app called Google Family Link. Google Family Link is available on iPhones and iPads too.
Using a reputable third-party parental control app can provide a comprehensive solution to address concerns related to APK files and other potential online risks. Safes, a parental control app, offer features such as app monitoring, content filtering, and screen time restrictions, allowing parents to have greater control over the apps their children use. By using Safes, parents can create a safer digital environment for their children while still allowing them to explore the vast world of educational and entertaining apps. Safes is available across platforms including iOS and Android.
Conclusion: Navigating the Digital Landscape Together
In a world where technology plays an integral role in our daily lives, guiding our children through the digital landscape becomes a shared responsibility. By understanding the potential risks associated with APK files, using safe APK sites, embracing the use of parental control apps, parents can strike a balance between granting independence and ensuring the safety of their children online. Educate yourself, communicate openly with your child about responsible digital habits, and empower them with the tools they need to navigate the digital world securely. Together, we can create a digital environment that fosters learning, creativity, and, most importantly, safety for our children.